Wednesday, June 23
Banff Sunshine's Alberta Reopening Contest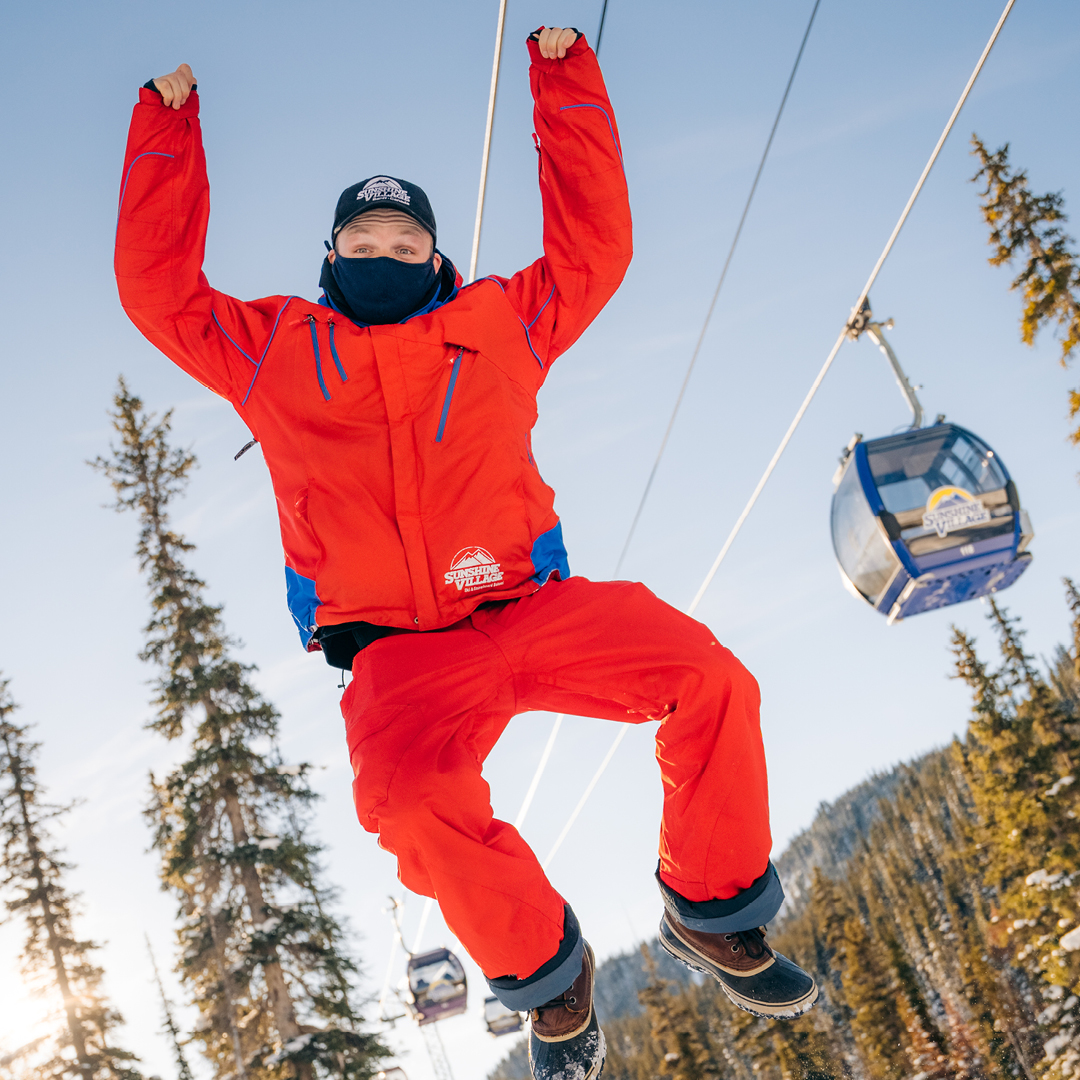 Jun 23, 2021
Banff Sunshine's Alberta Reopening Contest
Get vaccinated and win big with Sunshine Village!
We would like to thank all our guests for their hard work and diligence while following all the rules and regulations that were put in place to help keep our mountain healthy and operating this past season. As a thank you, we have created an Alberta Reopening Contest, where you can enter to win one of 5 prizes!
At Banff Sunshine Village, we believe vaccinations can contribute to allowing both the ski and snowboard industry and Canadian tourism, to ease restrictions imposed during the COVID-19 pandemic, and with getting back to a relatively normal standard of operations.
We will hold a draw each month, starting in July and ending in November.
Each month we will be giving away a different prize. To enter, all you need to do is fill out the form linked below. Only one entry is required to be eligible to win for all 5 draws. All of these prizes will help you make the most out of the upcoming 2021/2022 Ski and Snowboard Season at Banff Sunshine Village.
Prizes
- July - Midweek Ski Pass & a Sunshine swag bag

- August - Ski School Jump Start Program & a Sunshine swag bag

- September - 2 Night stay at the Sunshine Mountain Lodge

- October - 2 Sunshine Super Cards & a Sunshine swag bag

- November - Adult Season Pass & a Sunshine swag bag
** You only need to fill in the contest form once to be entered for all 5 prize draws.
** Limit 1 prize per person
**Those who win, will be contacted directly by email to pick up their prize.
**Your information will be kept private and only used to contact you in case you win.
** Proof of vaccination only needed to be presented upon prize pick up.
Thank you Sunshiners, for helping us keep our mountain healthy!
Terms and Conditions:
All winners selected must answer this skill testing question: (2 x 4) + (10 x 3) = ____.
Contest begins June 24, 2021 and closes November 30, 2021 (the "Contest Period"). All entries will be reviewed by Sunshine Village prior to November 5, 2021. No purchase is necessary. Prizes are non-transferable and cannot be substituted for other prizes or cash. Odds of winning are dependent on the number of entries received. One entry per person, per email, will be accepted.
All entrants and contest winners must be at least 18 years of age. This contest is not open to employees of Sunshine Village.
Winners will be selected by random draw. All entries received by Sunshine Village within the Contest Period will be eligible, provided they meet the baseline criteria of the person being able to present proof of complete vaccination (two doses + 14 days of a two-dose vaccination series approved by Health Canada) excluding any entries which: promote harassment, discrimination on any protected grounds, contain defamatory statements about Sunshine Village or its employees, contain vulgar or inappropriate language, or those which contain copyrighted or trademarked statements belonging to a third party. Contest winners will be notified via email within 5 days following the end of review period. Prizes will be available at the Calgary Sales Office (1037 11 Ave SW) or, at the Sunshine Village Ski and Snowboard Resort (#1 Sunshine Access Road, Banff AB) once open for winter operations in early November. for winners to pick up. Sunshine Village is not responsible for lost, illegible, or stolen prizes. In order to be declared a winner, a potential winner must be in compliance with these Terms and Conditions and correctly answer the mathematical skill-testing question above. Non-compliance will result in a disqualification and an alternate winner may be selected.
All contest winners will have their personal details kept private and no mention of any personal information will be made on any Banff Sunshine Village official media channels. By participating, each entrant and selected winner agrees a) to be bound by these Terms and Conditions and the decisions of Sunshine Village, b) to release and hold harmless Sunshine Village, LinkedIn, Facebook and each of their affiliates, subsidiaries, independent contractors, directors, officers, employees, agents and representatives including advertising and promotion agencies from any or all liability for claims/damages including, but not limited to, claims/damages for personal injury, for property damage with respect to acceptance, possession, use or misuse of the Prize or participation in the Contest, c) to permit Sunshine Village to use his/her/their name, city/province/country of residence, photograph, words, video, or any likeness for advertising, promotional or publicity purposes without any additional compensation. It is agreed that winners may share on their personal social media accounts, provided this is done in a respectful manner and in accordance with the Terms and Conditions.
Each entrant and winner further understands this Contest is in no way sponsored, endorsed or administered by, or associated with, Facebook, LinkedIn, Twitter, Instagram, or TikTok.
Personal information collected for the purpose of awarding the prizes will only be disclosed for that purpose and in accordance with any and all applicable provincial and federal privacy legislation.
This Contest is void where prohibited by law and is subject to all federal, provincial, and local laws. This Contest may also be terminated at any time without prior notice.