Sunshine Burger Company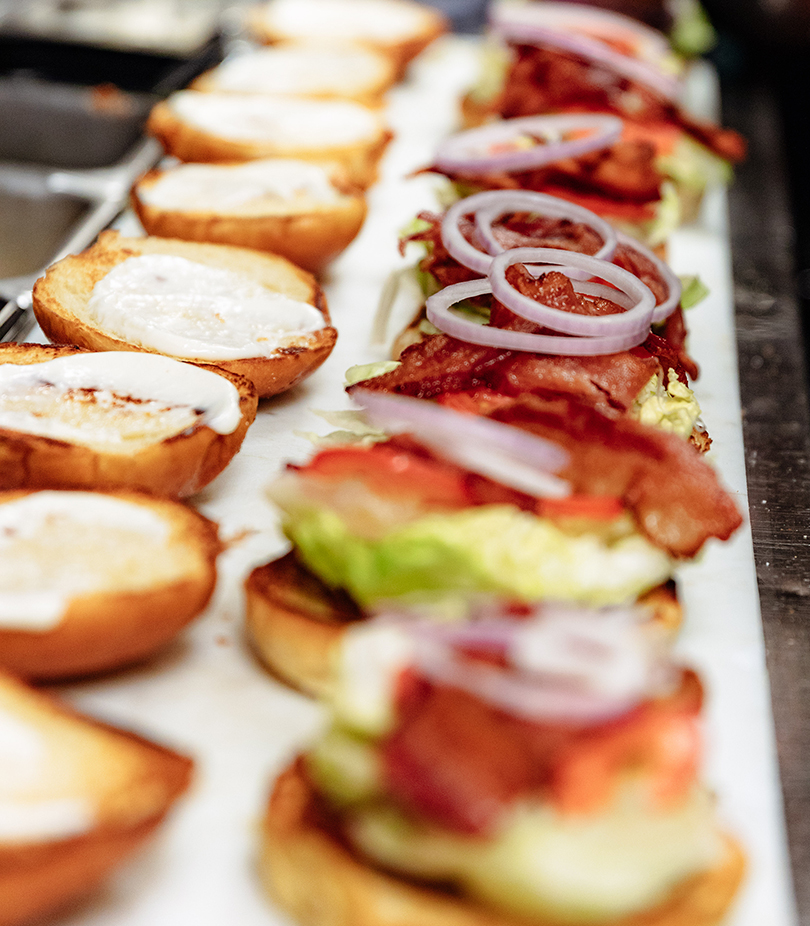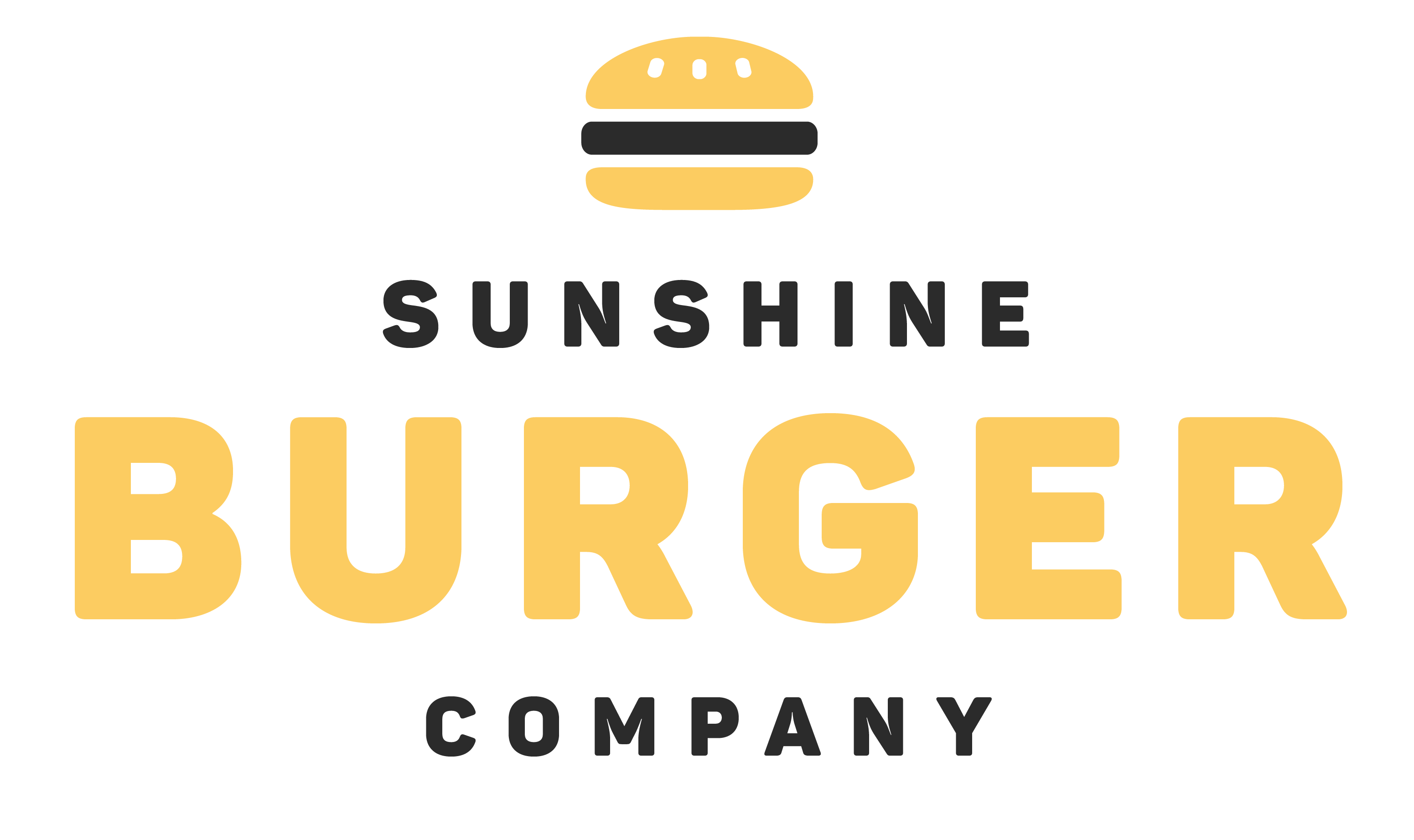 STARTERS / SHAREABLES
House Salad
Heritage Mixed Greens, Carrots, Cucumber and Tomato. Choice of Dressing $17
Wings
with choice of, BBQ, S&P, or Hot served with Blue Cheese Dip and Crudité
$20
Boneless Tenders
with choice of BBQ, S&P, or Hot sauce served with Crispy Shoestring Fries
$19
Poutine (V)
with Cheese Curds, Spring Onion and Gravy
$17
Crispy Shoestring Fries (VG) $10
Gravy
Side $4
Burgers & More
Burgers Served on Brioche Bun with Crispy Shoestring Fries or House Salad, Sweet Potato Fries Upgrade $3 Poutine Upgrade $5 Additional Sauces $1.00
The Grizz
6oz Alberta Beef Patty topped with House Pulled Pork, Smoked Beef, Provolone Cheese and Tangy Slaw
$27
The Veggie (VG)
Plant Based Patty with Vegan Cheese, Nori Flakes, Pickled Red Onion and Vegan Burger Sauce
$26
The Clucker
Crispy Chicken Filet with Sliced Pickle, Garlic Aioli, and Mozzarella Cheese. Additional Sauce $1
$25
The Beast
8oz Prime Rib Beef Patty with Smoked Cheddar, Thick Cut Bacon and House Burger Sauce
$29
The Mariner
Battered Cod Filets with Tangy Slaw, Cheddar Cheese and Tartar Sauce
$27
The Hog
House Made BBQ Pulled pork topped with Apple Cider Slaw
$23
House Salad
Heritage Mixed Greens, Carrots, Cucumber and Tomato. Choice of Dressing
$17
Premium Dogs
All come with Chopped Onion, Sliced Tomato, Pickles, and Hot Peppers
Served with Crispy Shoestring Fries, Sweet Potato Fries Upgrade $3, Poutine Upgrade $5 Additional Sauces $1.00
All Beef Mountain Dog $17
Standish Veggie Dog (VG) $15
Brat-Ski $17
DESSERT
Salted Caramel Cheesecake (V)
with Berry Sauce $14
Chocolate Truffle Mousse Cake (V)
with Marnier Berries $17
Vegan Chocolate Cake (VG)
with Caramel Drizzle $15
Kids All Day
Kids Pizza $12 (V)
Tomato Sauce, & Mozzarella Blend on 7-inch dough
Pasta with Tomato Sauce $12 (V)
Spaghetti with classic marinara sauce
The options below have a choice of Veggie Sticks, Fresh Fruit, or Fries as a side
Chicken Finger $12
3pc Chicken Fingers, Plum Sauce & Ketchup
Kids Cheeseburger $12
Alberta Chuck Burger, Cheddar Cheese and Ketchup on Brioche Bun
Grilled Cheese $12 (V)
Melted Canadian Cheddar on white toast
(GFA) - Gluten friendly available, (GF) - gluten friendly, (V) - Vegetarian, (VG) - Vegan, (VGA) - vegan available
DRINKS
Caesar $8.25
Wild Life Vodka (1oz), Tabasco, Worcestershire, Clamato & Spicy beans
$8.25
Gin Smash
Wild Life Gin (2oz), Strawberries, Fresh Lemon, Honey, Ginger beer
$17
Beer & Other Cans
Pilsner - $9
Molson Canadian - $11
Coors Original - $11.50
Coors Light - $11
Hop Valley Bubble Stash IPA 355ml - $9
Heineken - $12.50
Heineken 0.0% Non Alcoholic - $7
Sol 355ml - $9
Murphys Irish Stout - $11.50
Strongbow - Original Dry - $11
Strongbow – Dark Fruit or Rose - $11
Vizzy - Blueberry Pomegranate - $11
Vizzy - Pineapple Mango - $11
Arizona Hard Peach Iced Tea - $11
Arizona Hard Lemon Iced Tea - $11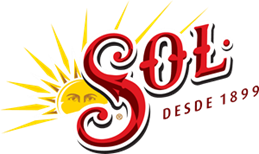 Bucket of Sol
5 cans of Ice Cold Sol
$36
Hot Beverages
Baileys Hot Chocolate $9
Baileys topped up with hot chocolate. Add Whipped Cream & Marshmallows for $1.50
Baileys Coffee $9
Baileys topped up with coffee
Irish Coffee $9
Jameson Irish Whiskey, sugar, topped up with coffee
House Wines
RED
11th Hour Cab Sauv
Look for dominating aromas of prune and smoky oak with floral, licorice and cassis notes. On the palate expect resonating plus flavors with soft texture all the way through the finish.
5oz $15
8oz $22
Bottle price $65

Manos Negras Red Soil Pinot Noir
The autumn berry aromas are earthy with flavours of bramble, chocolate and plum with some earthy spice
5oz $15
8oz 22
Bottle price $65
WHITE
11th Hour Sauv Blanc
Lime zest, elderflower and notes of guava come together to form an expressive nose. It has a textural, slightly saline and crunchy, zesty lime sorbet finishes on the palate.
5oz $15
8oz $22
Bottle price $65

Cline Chardonnay
Orange Blossom, citrus and pineapple aromas and flavors. The palate is lush with a creamy texture and integrated oak and vanilla on the finish.
5oz $15
8oz $22
Bottle price $65
ROSE
La Vie En Rose
Pale rose wine with fresh red berries and fruit drops on the nose. Full and refreshing on the palate, with the acidity and richness bringing out the very pleasant aromatic range, reinforcing the first impression on the nose.
5oz $15
8oz $20
Bottle price $60
PROSECCO
Botter Conegliano Val DOCG
The prosecco is light and lemony with green apple floral characters.
5oz $15
Bottle Price $65
Subject to availability