Friday, September 27
8 Reasons to "Jump Start" Your Season.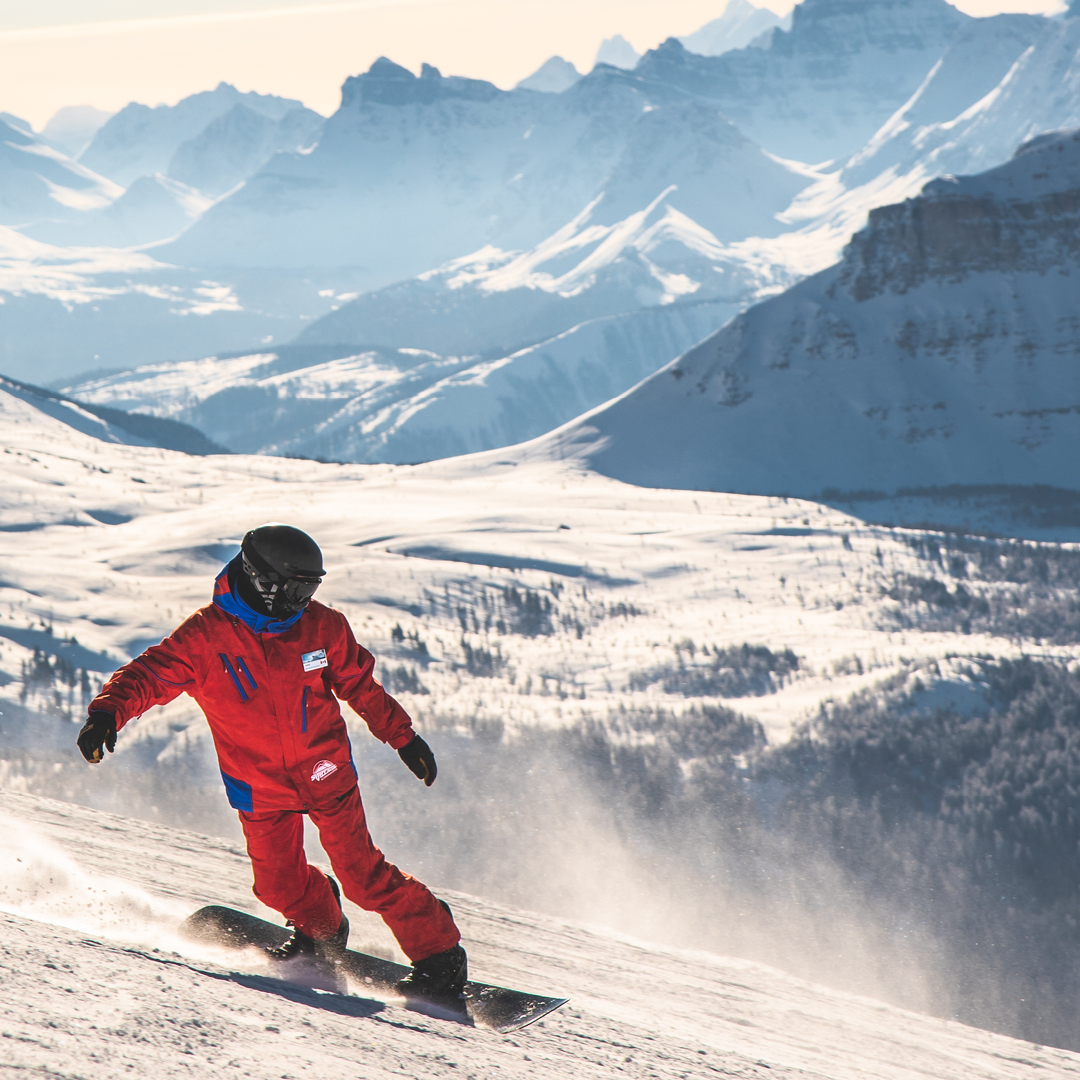 Sep 27, 2019
8 Reasons to "Jump Start" Your Season.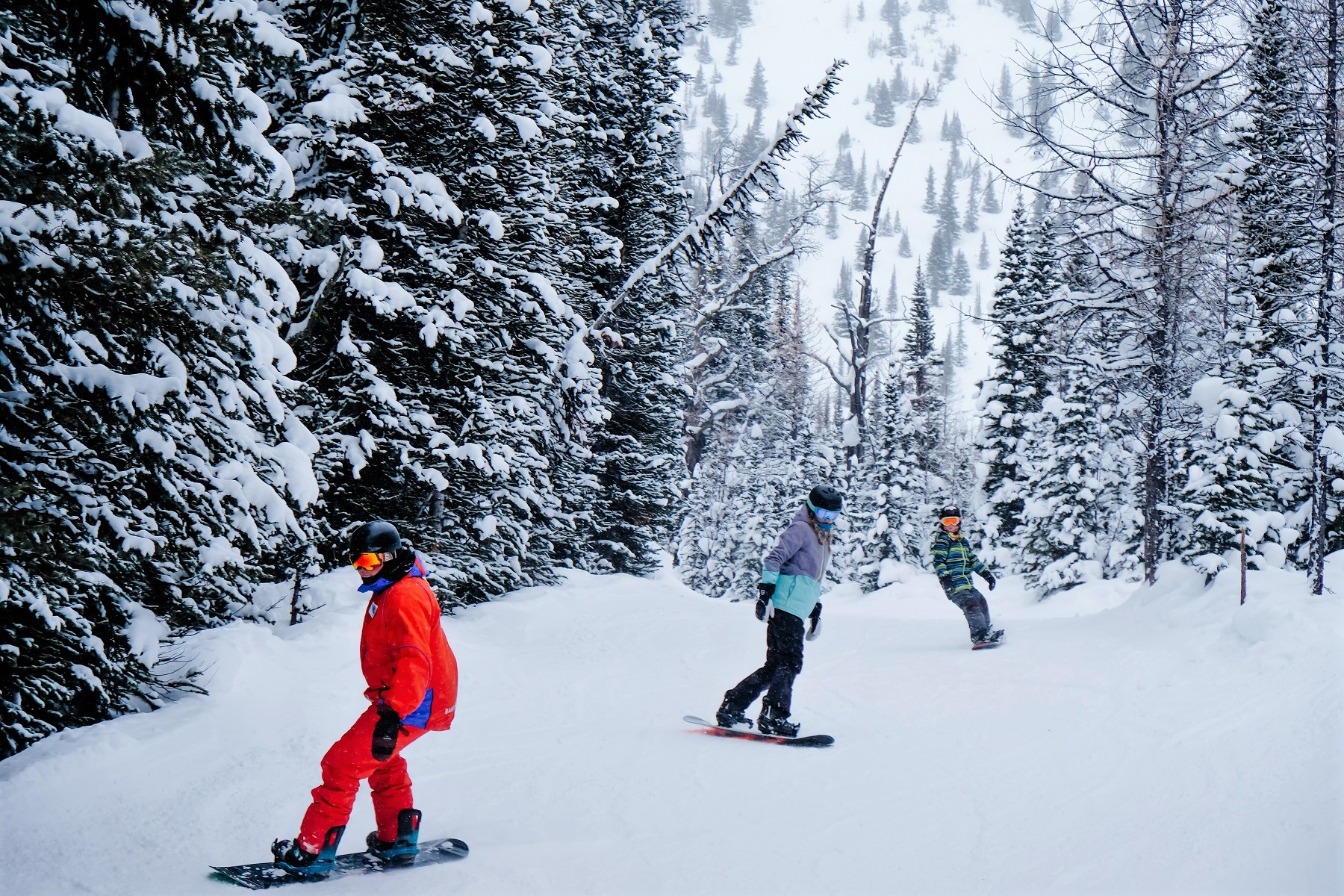 As snow falls in the Rockies, we're finding it difficult to contain our excitement for winter's return. Call us crazy, if you like. You won't find us apologizing for being "wild about winter."
For our "wild about winter" team, we greet the snowy season with enthusiasm. We're always first to dig out our skis and snowboards; just as we like to be first to get our turns in.
After a forced "hiatus" from our favorite mountain activity (if you guessed skiing and snowboarding, you are correct!) we like to get back into the carve of things with the pros at our Sunshine Ski and Snowboard School. The Snow School's Jump Start program is your way to get an edge on winter. The four-week, early season, ski program will help you start your ski season strong. Set your season up for success, with a strong base.
Here's how signing up for Sunshine Snow School's Jump Start will give you an edge on winter:
1. Our mountain terrain hasn't filled in, yet: During the early part of the ski season, terrain ungulates as natural terrain features wait for more snow to fill them in. When skiing with a pro, they'll give you tips to master the uneven and rolling terrain with confidence.
2. The snow can vary more dramatically, meaning you may need to adjust your technique: In the early season, how the snow settle can vary greatly, depending on where the snow lands. As a skiers or snowboarder, this means that the snow – turn to turn – can be different. Skiing with a pro will help you adjust your edge strength as you carve up the slopes.
3. You'll make new ski-buddies: The best way to make ski friends, who ski and ride at your ability, is by joining a ski program. With Sunshine's Jump Start, you'll be assigned to a group and a pro based on your skill level. This means your entire group will be at a similar ability and you'll all push each other to reach your season goals.
4. You'll get your ski legs back faster with the support of a pro: After a summer off the slopes, you'll need to wake up your dormant ski muscles as you get re-acquainted with your boots. Skiing with a pro will give you tips that will get your skis feeling steady under your boots.
5. You'll get a head start on your season goals: Is it your goal to ski a double black diamond? Or is it to execute perfect racer carves down North Divide? Whatever your goal for the season is, starting early, sharing it, and working with a coach will help ensure you achieve your goal.
6. You'll find new runs to ski: We're all creatures of habit, and we all have our go-to chairlifts and runs. One of the best parts of skiing with a pro is that you get to explore different areas of the mountain than you typically ski. Who knows, Paris Basin could be your new favorite run.
7. You get to use the Ski School line: Need we say more? With a Sunshine pro, you will skip the chairlift lines and get quick access to the top of the mountains.
8. Come winter holidays, you'll be guiding your friends around the mountain: Thanks to all the tips you picked up in your Jump Start program, come winter holidays, you'll be the one with all the moves on the slopes.
Winter is coming! So, what are you waiting for? Order your 2019/20 Banff Sunshine Season Pass today, and sign up for your 4-week Sunshine Jump Start Program to get an edge on winter. We promise, one season with us, and you too will be wild for winter.