Friday, November 15
Angel Express Opens Nov.16!
Nov 15, 2019
Angel Express Opens Nov.16!
Great News Sunshiners! On Saturday, November 16th, Angel Express will open for the 2019/2020 ski and snowboard season.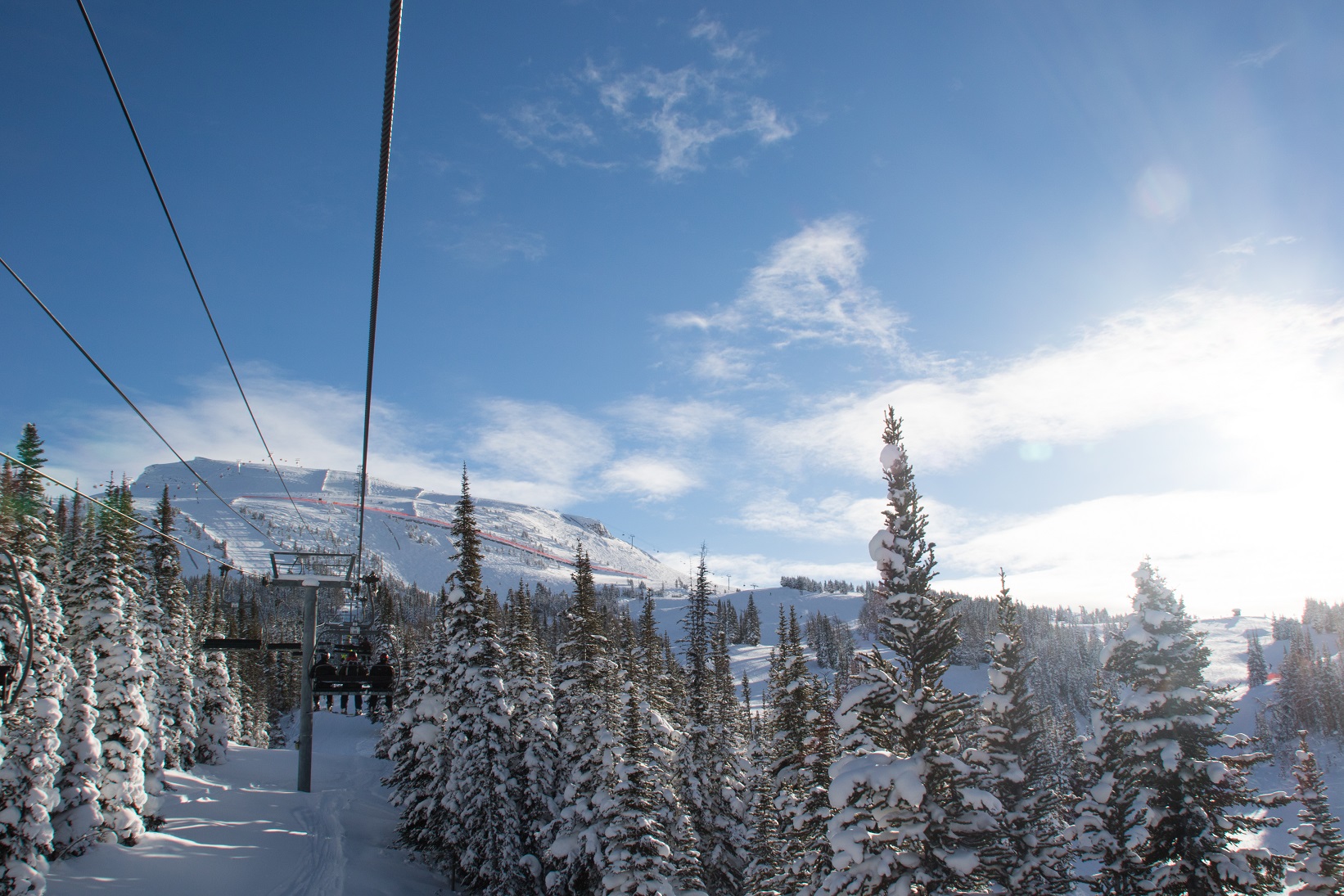 Over the past week, our team has worked to ready Angel for its season-opening. The Cats have been out moving snow and grooming the undulating terrain. Our Trail Crew has been up, ski packing the terrain and removing the steal polls (which we use for Snow Farming at the beginning of the season), and our Snow Safety team is working to set up fences and mark hazards.
As it is early season, Angel will open with 'Green Run'. For those of you hoping to catch first turns on Angel, we encourage you to ski and ride with caution as there may be unmarked hazards. Early in the ski season, while we wait for the snow to fill in, much of our ski and snowboard terrain will feel a little more challenging. On Angel, you'll notice that the terrain may feel a little steeper, and that terrain may vary in pitch and slant.
As good as it is to get back on snow, we at Banff Sunshine want you to enjoy the thrill of winter all season long. We do encourage you to ski and ride with caution, and to obey on-mountain signage. Our team is working hard to open more runs, and chairs for you to ski and ride.
With Angel now open, adult lift tickets will still be discounted until we open more terrain for you to carve up. With the addition of Angel, we at Banff Sunshine now have four chairlifts (Angel Express, Jackrabbit, Wolverine Express, and Strawberry Express), two magic carpets, and one 12 feature terrain park to ride.
For mountain updates, including terrain opening announcements follow us on social media to stay in the "snow" about everything Banff Sunshine.