Tuesday, December 24
Banff Sunshine on Christmas Day!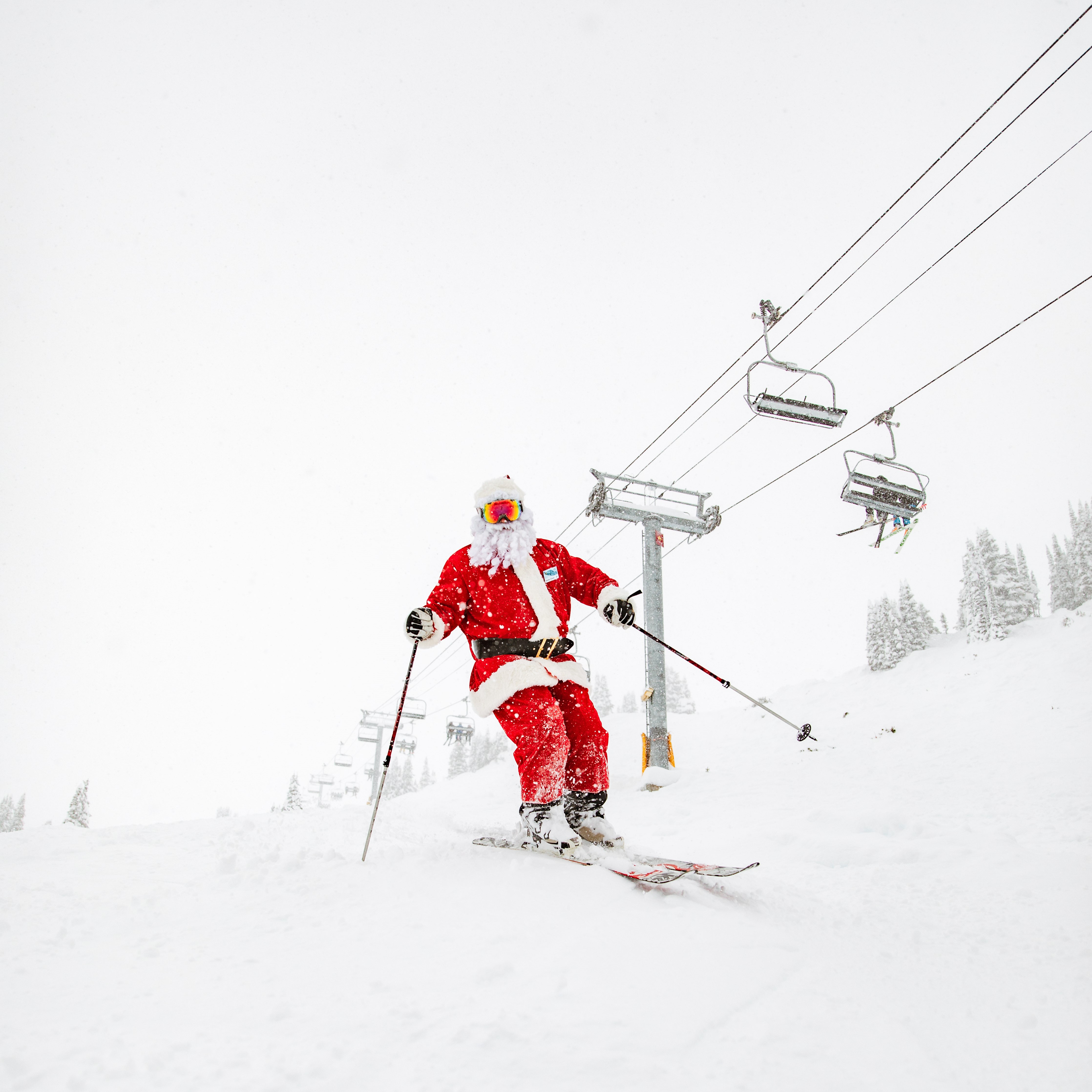 Dec 24, 2019
Banff Sunshine on Christmas Day!
Oh, what fun it is to ride at Banff Sunshine on Christmas Day!
For us, Christmas at Banff Sunshine in a magical time of year. We're blessed to live, work, and play in a true winter wonderland. With 114 cm of fresh snow falling on our mountain slopes in the past week we're in for a merry and bright Christmas Day.
With our trees glistening from fresh snow, and the sounds of joy ringing from skiers and snowboarders playing in the snow, we again find ourselves thankful that we're able to be a place for families and friends to come together and make memories.
In the spirit of giving, this holiday season we are giving FREE skiing on Christmas Day for anyone who dressed up (full costume) as Santa, Mrs. Clause, Rudolph, Grinch or Elf. If you dress up, you can pick up your free ticket at Guest Services or any of our Ticket Windows.
We'll be doing a Santa Clause Run at 11 am for everyone who dresses in the holiday spirit.
Last Christmas we had 157 Santas join us on Christmas Day. This year, we hope to set a new record for the number of Santas skiing down Strawberry Face. We'll have our team on-site filming the Christmas scene. (Oh, what fun it is to ride at Banff Sunshine on Christmas Day!)
As a way to give back to our community, throughout the month of December we've been collecting food to donate to our local food banks. If you're skiing this month, bring in a non-perishable food item and help us Cram the Cabin with food donations.
From our Banff Sunshine family to yours, we wish you a very Merry Christmas!