Tuesday, October 15
Heart Pumping Moves to Have You Carving Up The Slopes.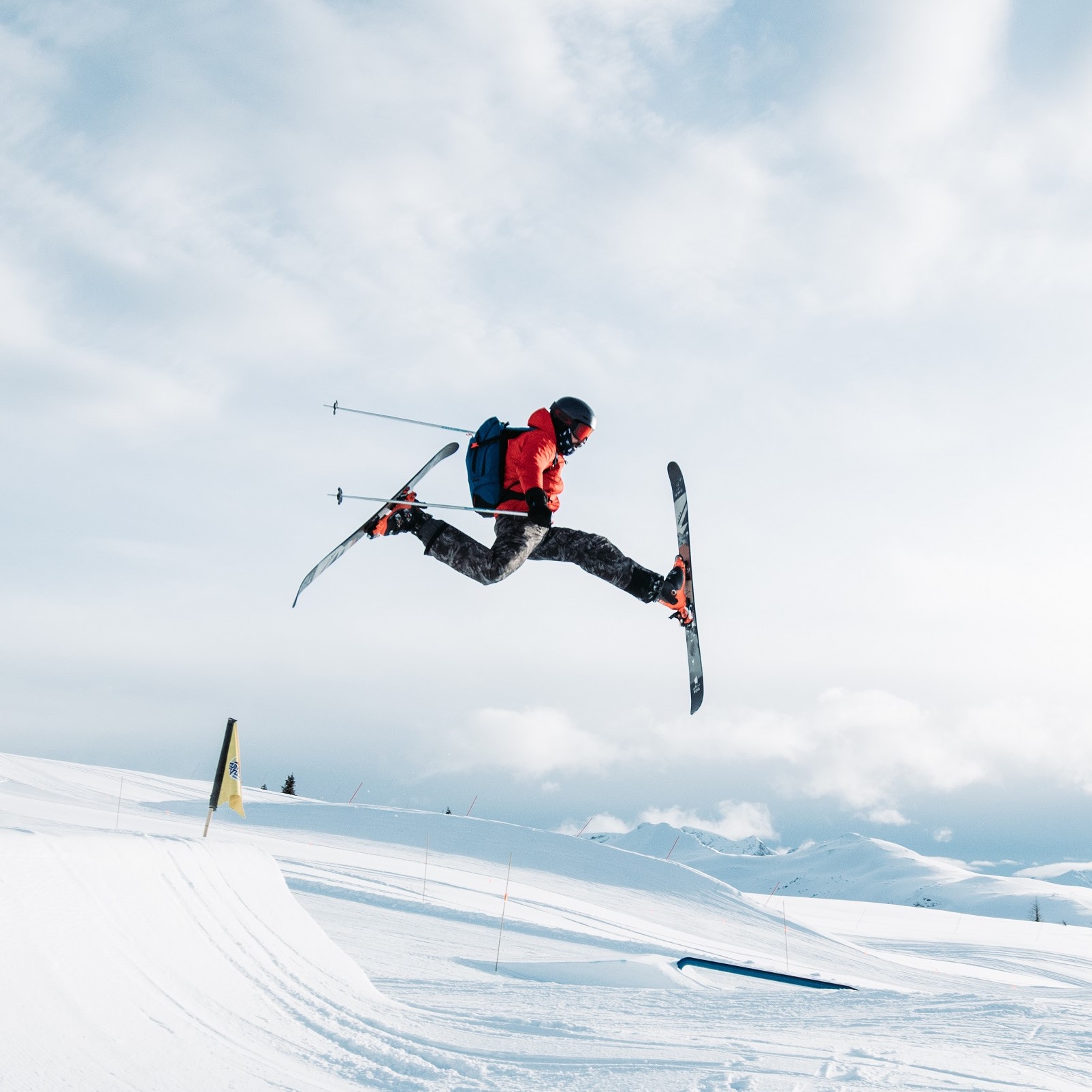 Oct 15, 2019
Heart Pumping Moves to Have You Carving Up The Slopes.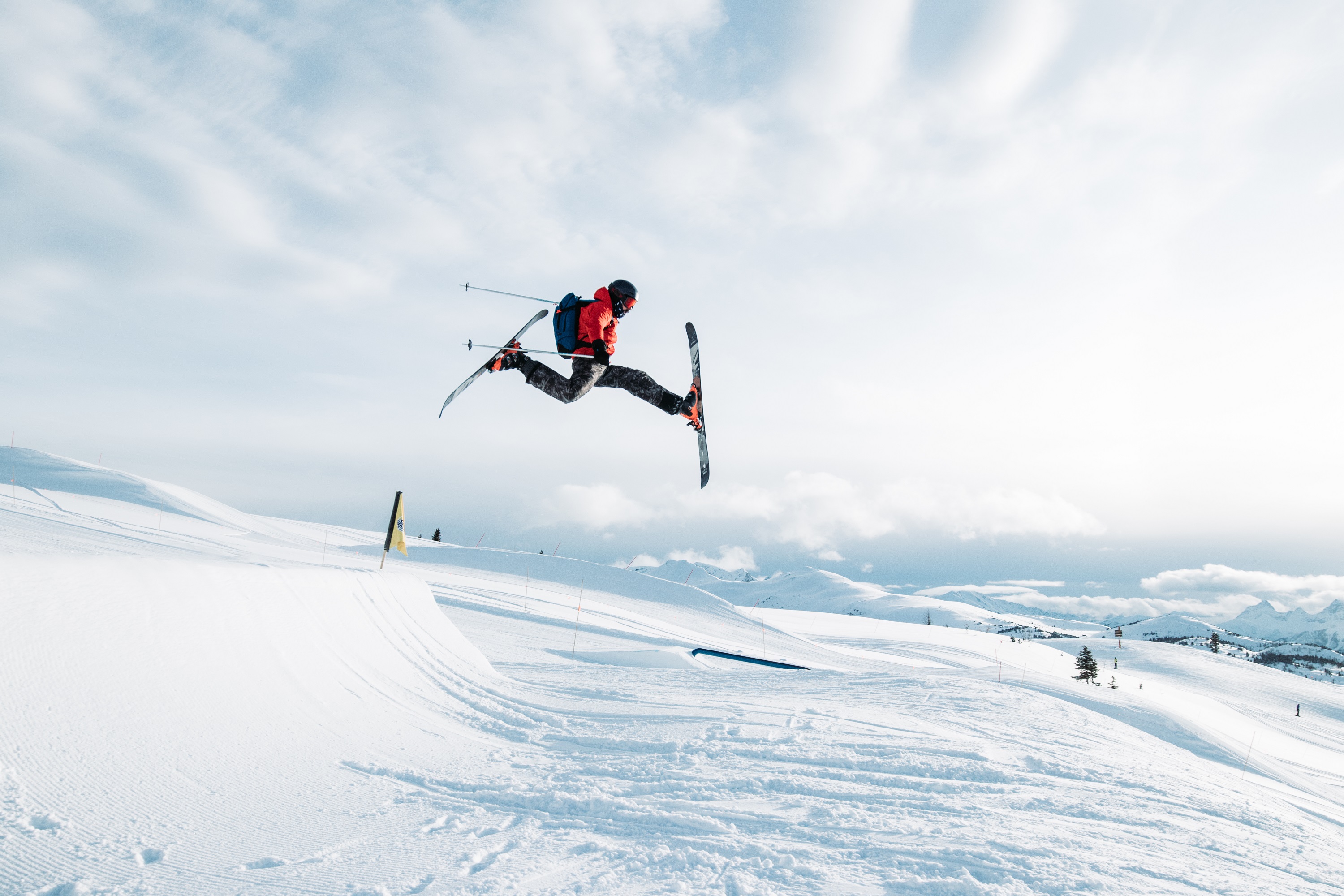 At 7,200 feet above sea-level, walking from the top of the gondola to the base of Standish chair with ski gear can be enough to get your heart beating, especially if you took the summer off. To get the most out of your day on the slopes, it helps to train your cardiovascular system.
High altitude is usually considered to be anywhere from 7,000 feet to 18,000 feet above sea-level. At Sunshine Village, our gondola top station is at 7,082 feet and the top of Divide is just under 9,000 feet. At high elevations, due to reduced air pressure, oxygen molecules spread out. This means that as skiers and snowboarders we're getting less "oxygen" in each breath we take than what we would at our normal elevation.
Training our heart, before the season, will help prepare our bodies for the added elevation gain challenge of an active day on the slopes of Banff Sunshine. We've designed this cardio-intensive High-Intensity Interval Training workout to get your cardiovascular fitness ready for opening day.
Cardio Moves to Get You Ready for Opening Day
For a few of the exercises, we'll be working from our "Racer's Tuck." To get in your tuck position, stand with your feet a little wider than shoulder-width, lower your seat until your thighs are parallel to the ground, bring your arms up so your forearms are parallel to your thighs and engage the core. Focus on keeping your heels grounded.
1. Drop-It LOW Squat Jumps – From standing, drop it low, like super low, into an extra deep racers tuck squat. From your lowest position push through your heels and jump up reaching your hand over your head. Aim for 30 reps.
2. Skater Lunges with Shoulder Press – For this exercise, we're going to pretend we're skating. From a neutral standing position, lunge your right leg back into a curtsey as you lift your arms overhead into a shoulder press. Return to your start position, and repeat curtsey lunging to your left. Repeat continuously for 2 minutes.
3. Tuck Jump Burpees – Now this move will get your heart beating. From your standing position, jump up – as high as you can, before planting your hands on the floor and body into a plank position. From your plank, lower yourself all the way to the floor. Push yourself back up, jumping your feet to your hands. As you stand, suck up your knees and finish with a tuck jump. Repeat 20 times.
4. Squat Jacks – From your squat position, you'll slowly jump your legs in and sit down, before jumping them back out, and squatting lower. For this exercise, it's important to stay low throughout the moves. Hold your slow squat jumps for one minute.
5. Racer's Tuck Fast Feet – Get into your racers tuck, set the clock, and start moving your feet in a "football-er" shuffle. Run your feet as you stay low in your squat for one minute.
Once you've worked through the sequence, rest for a minute and repeat. Our cardio routine has been designed to get your blood pumping, and your muscles working. To be ready for opening day, we recommend working through the series 3 to 4 times to tire out your core.
Now that you're getting an edge on the season fitness-wise, how about get an edge on winter skill-wise? Sign up for our Jump Start Multi-Week Ski and Snowboard Program. Learn more about the programs available in our Snow School.
---
Looking for more?
Legs workout (skiers & snowboarders): 5 Exercises to Get Your Ski Legs Back!
Snowboard specific workout: Get Snowboard Fit With These 5 Exercises!
Core workout: A Strong Core, The Foundation for a Strong Season.