Tuesday, December 10
Goat's Eye Mountain Is Now Open!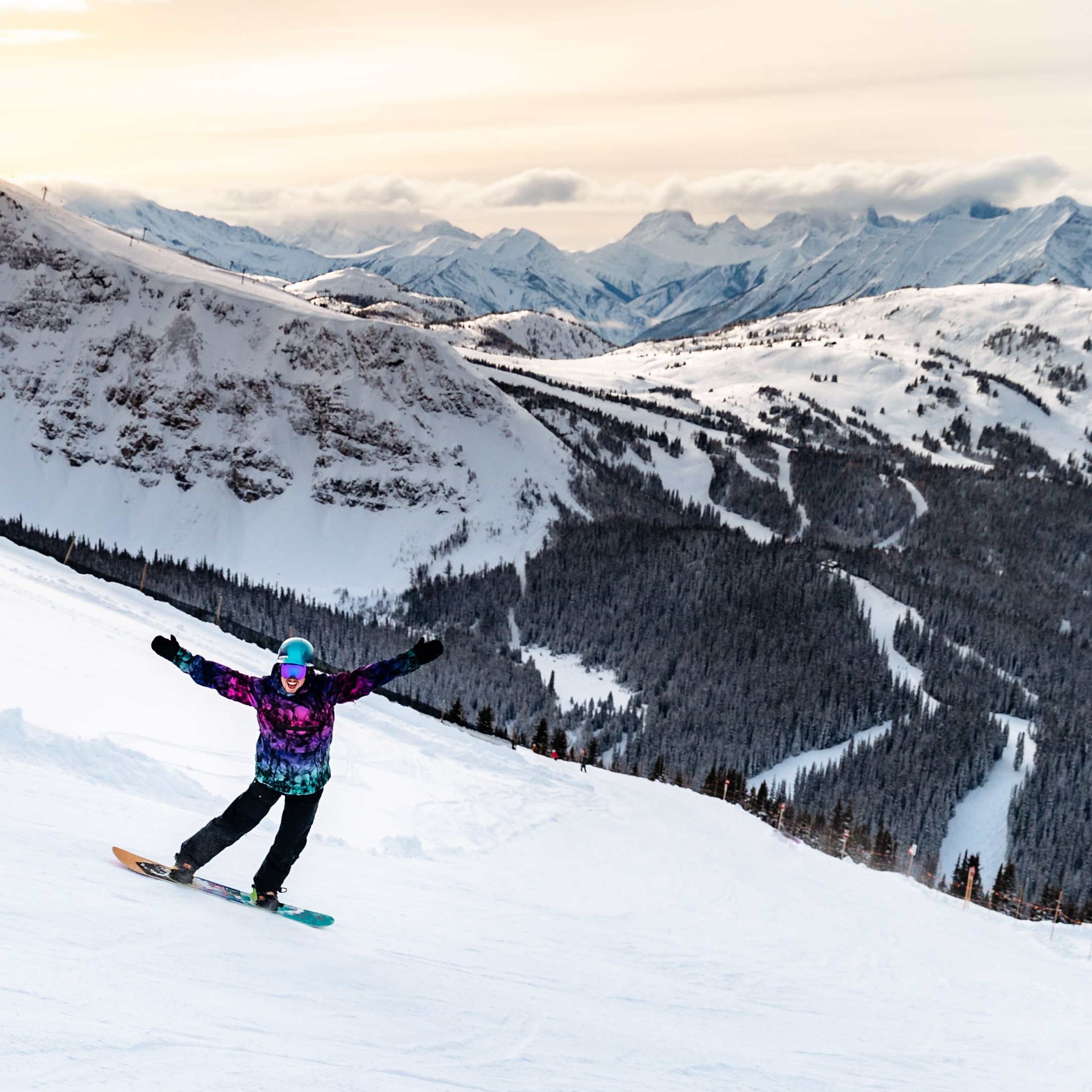 Dec 10, 2019
Goat's Eye Mountain Is Now Open!
Let's hear it for steep and deep turns! That's rights, Goat's Eye Express, the Canadian Rockies' most extreme single mountain chairlift is now open for the 2019/2020 ski and snowboard season.
Goat's Eye Mountain, named for its unique eye looking "hole" in the rock formation, originally opened in 1995 for skiers and boarders to ride. (To see the "eye" look up and to the left as you drive into our Sunshine Parking Lot.)
The terrain of Goat's Eye Express is STEEP and DEEP! The high-speed quad chair services some of our most challenging runs including the South Side Chutes, Hell's Kitchen, and the Wild West; as well as some of our most thrilling cruisers which include Sunshine Coast, Wild Fire, and Afterburner.
Goat's Eye Express is the Canadian Rocky's most extreme chairlift. While riding Goat's Eye, skiers and snowboarders will be flown (by chair) up an elevation of 1,860 feet (567 m) in under five minutes. At the top of Goat's Eye, enjoy the views, as you take in the beauty of the Rockies from, what feels like, the heavens.
With Goat's Eye Express now open, all 12 of our 12 lifts are open for skiers and snowboarders to carve up Canada's Best Snow. Lift Tickets are now $127 for an adult, $99 for youth and seniors, and $49 for a child at our ticket window. New for winter 2019/2020 we've increased ways for you to save on your lift tickets. This winter we're excited to offer you $10 off the regular ticket price when you purchase a mobile lifts ticket. Click here to read more about how you can save daily on Sunshine lift tickets.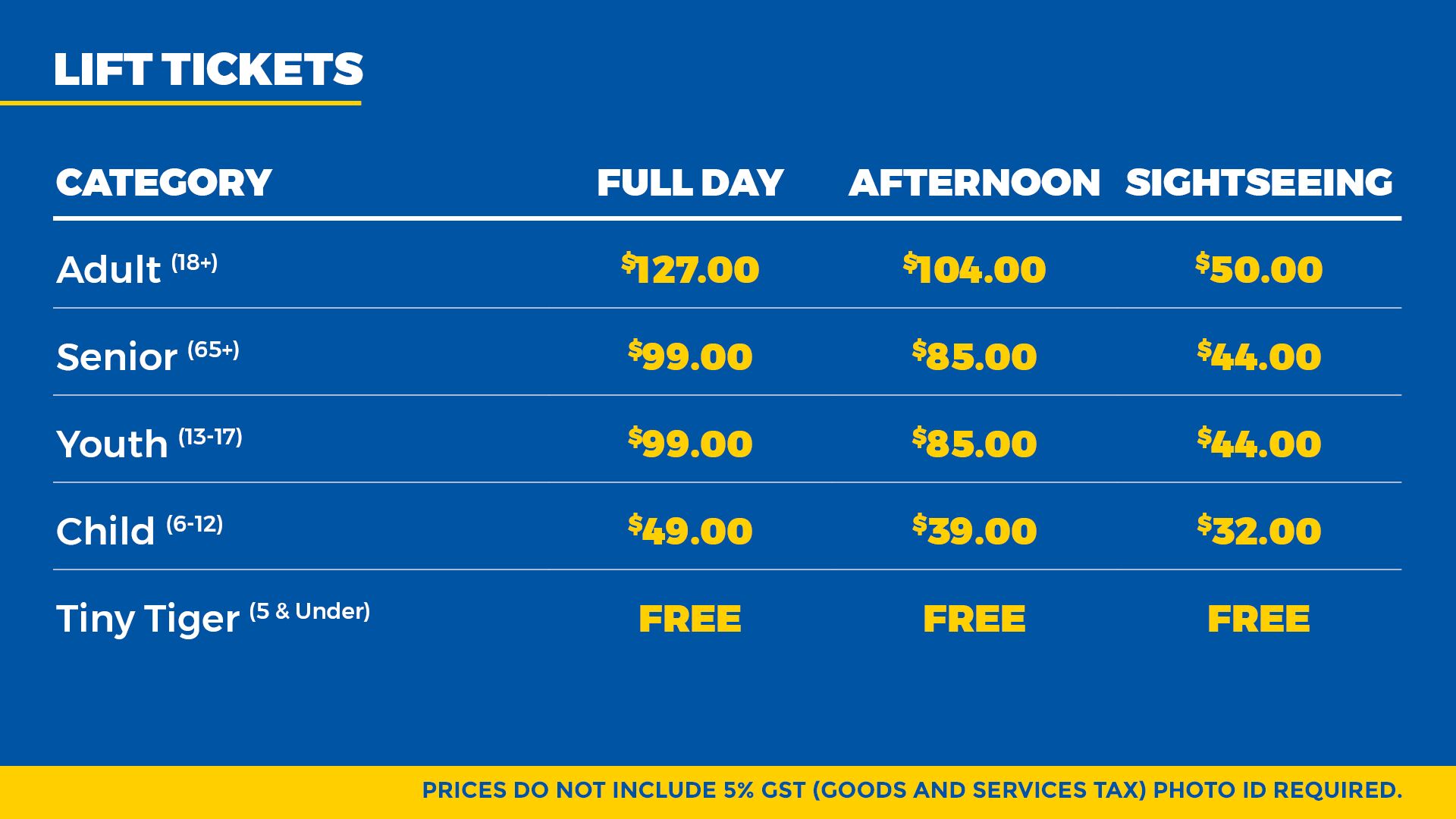 At Banff Sunshine, with the opening of Goat's Eye Express, we now have 100/131 runs open, nine chairs (Goat's Eye Express, Great Divide Express, Angel Express, Teepee Town LX, Standish Express, Strawberry Express, Wolverine Express, Wawa and Jackrabbit), two magic carpets, and three terrain parks.
Our team is continuing to work on opening more terrain for you to ski and ride. For the most up to date conditions please check our Conditions Page. As it is still early in the ski and snowboard season, we encourage you to ski and ride with care. While on the slopes please keep your eyes out for unmarked hazards.