Monday, April 20
Make Your Own Do Not Disturb Sign.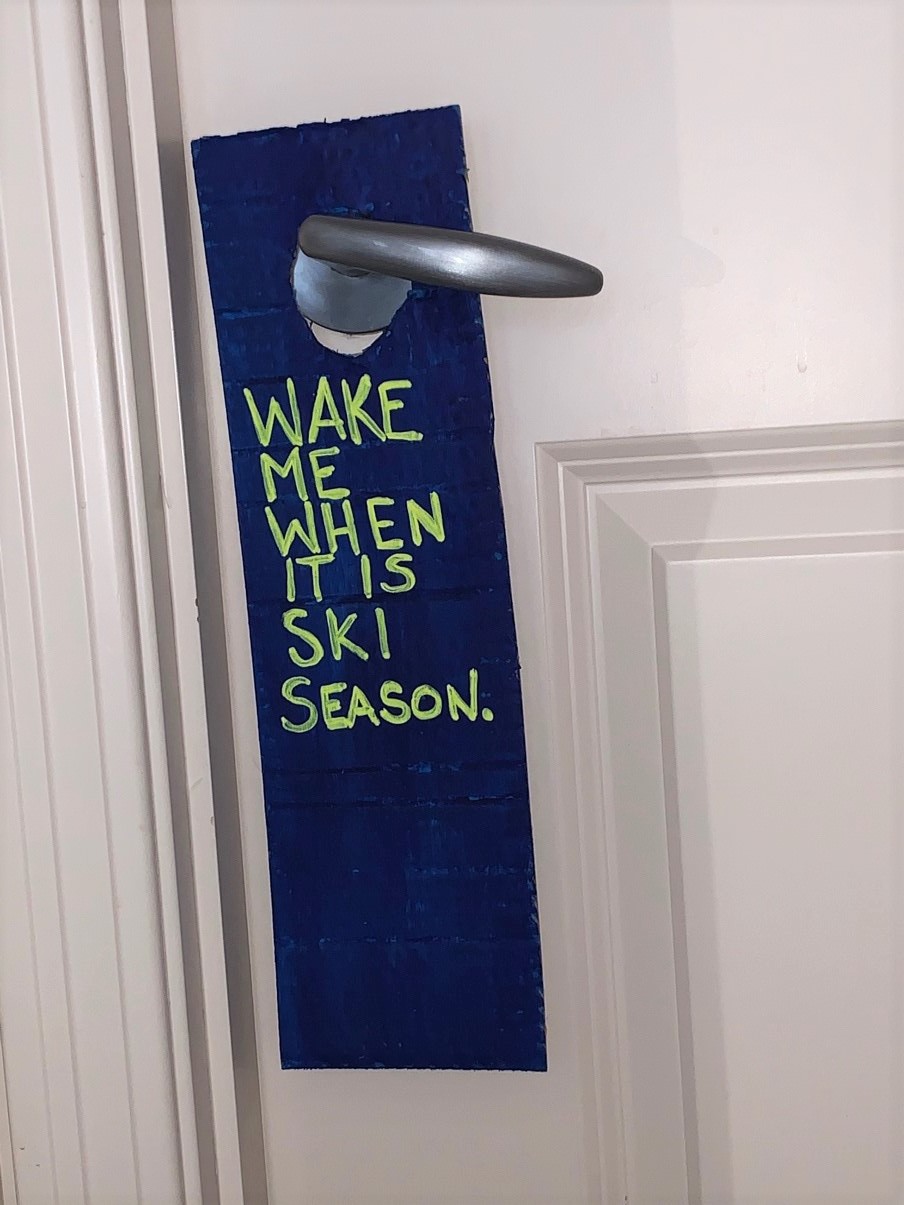 Apr 20, 2020
Make Your Own Do Not Disturb Sign.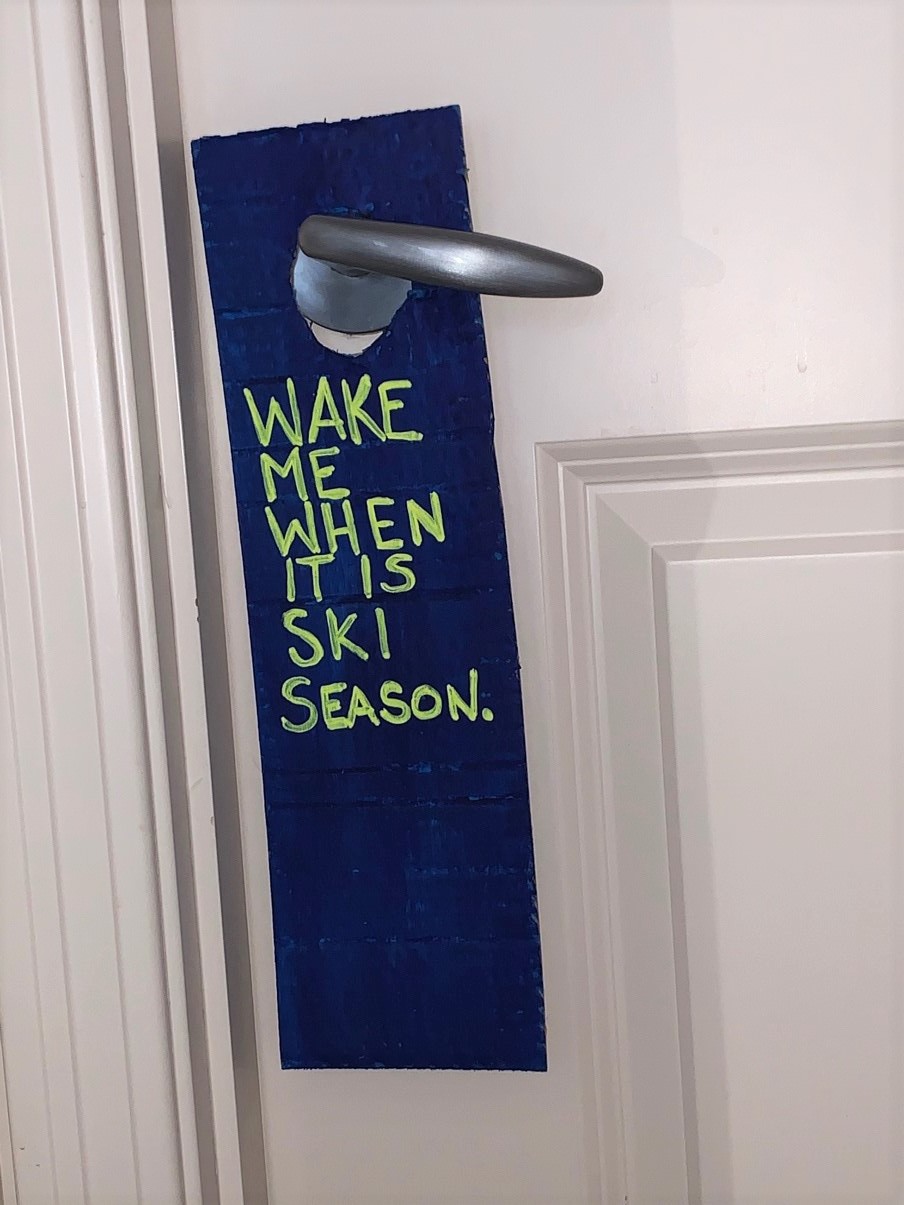 Staying safe at home, and looking for something to do? Why not take a trip, with your imagination, to your favourite resort and make your own hotel-style 'Do Not Disturb Sign.'
As our favourite place to stay is Sunshine Mountain Lodge, we've crafted our make at home 'Do Not Disturb Sign,' in the spirit of the ones that hand in each or Sunshine Mountain Lodge's 84 rooms.
For this craft you'll need:
- A cardboard box, amazon boxes are ideal
- Scissors
- Ruler
- Paint and paintbrushes
- Newspaper (to paint on)
- Permanent Markers
Directions:
1. First, create your workspace and gather all the tools you'll need for the craft. Layout the newspaper, to make sure you can easily clean up the mess.
2. If you have a cardboard box, cut off the long flap at the top of the box. This will become your Do Not Disturb sign. Cut the cardboard to be about 3 ½ inches wide, and about 6 ½ inches long. Use a ruler to help make sure your sign is even.
3. Next, take your marker, and draw a circle in the top middle of what will become your Do Not Disturb Sign. This will be the hole for the door handle. Take your scissors, and cut a slit in the cardboard to allow you to reach the circle, then cut the circle out, be sure to cut outside of the marker line.
4. Paint the front side of your Do Not Disturb Sign a single color. We opted for Sunshine Blue. Let the paint dry.
Flip your sign over, and paint the other side a single color. We opted for Sunshine Yellow. (After all Blue and Yellow are our favourite colors.)
5. Once the paint has completely dried, take your marker and write your message. Remember one side is to let people know you're resting, and the other is to say "HI, Please Make My Room!"
On our sign we wrote, "WAKE ME WHEN IT IS SKI SEASON" and "MY ROOM NEEDS TO BE GROOMED."
Get creative and have fun with this easy to make at home, resort-inspired, craft!