Wednesday, February 5
Ski All of Sunshine: Green Run Edition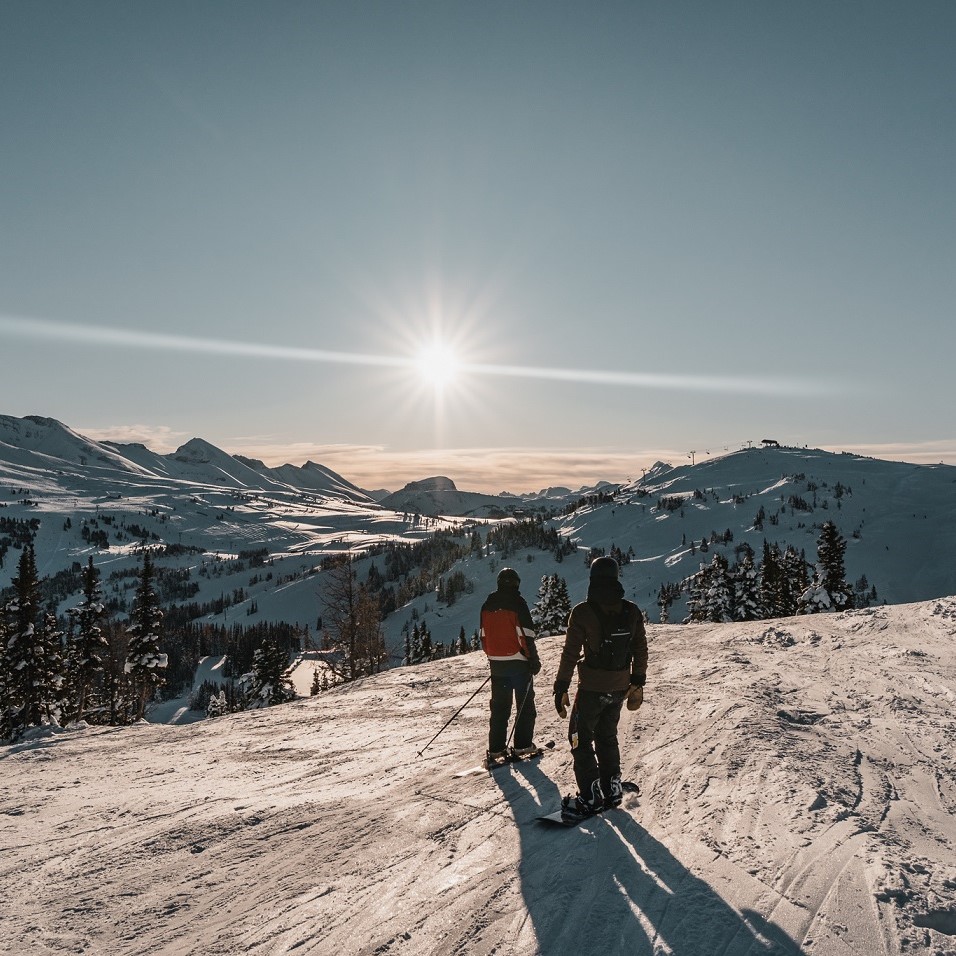 Feb 5, 2020
Ski All of Sunshine: Green Run Edition
"SKI" the most of Banff Sunshine with our Green Run guide.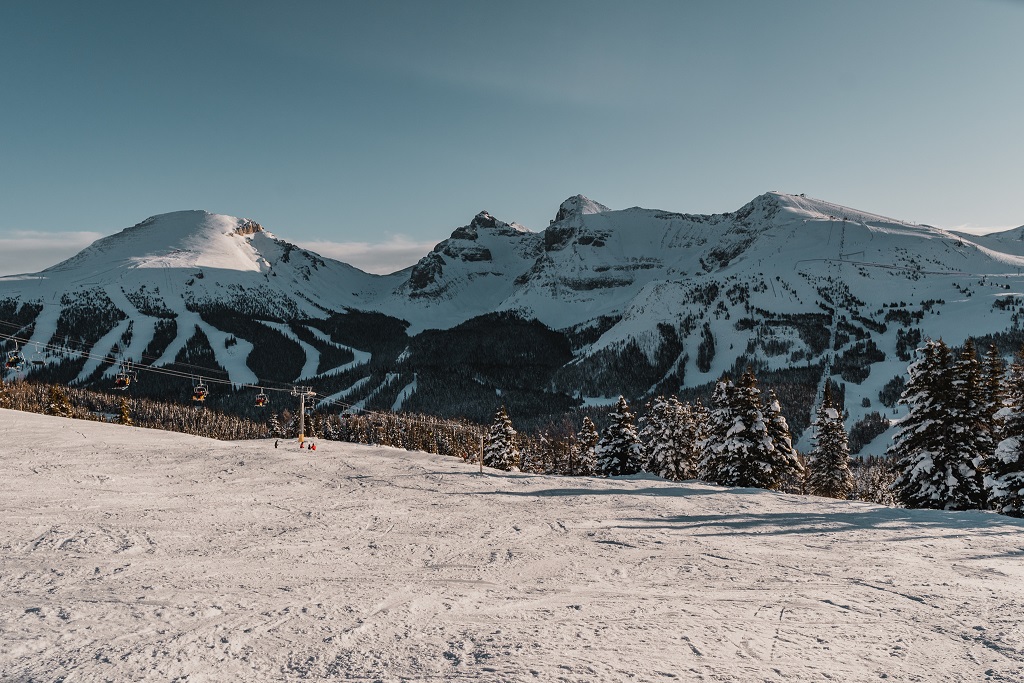 Think you need to be an expert to enjoy the best "ski" views at Banff Sunshine? Think again. At Banff Sunshine Village, our 3 mountains of terrain offer uninterrupted views of the Canadian Rockies. Guests of Sunshine often rave that "a day on the slopes of Sunshine Village is like a day living in a painting."
Whether you're an expert skier or new to winter sports, we promise you'll be able to marvel at the breath-taking beauty of the Canadian Rockies as you carve up Canada's Best Snow.
"SKI" The Most of Banff Sunshine, Green Run Edition
Welcome to Banff Sunshine Village. We're thrilled to welcome you to our slopes and hope you'll become as Wild About Winter as we are.
If you're new to skiing or snowboarding, or if you're simply more comfortable sticking to green runs, you're in luck! As a green runner, you can find green runs off 10 of our 12 lifts. We've mapped out a day on the mountain, where you're guaranteed to enjoy exploring the beauty of the Canadian Rockies.
Strawberry Express
To start the day, build up your confidence on Strawberry Express. The terrain off of Strawberry is gentle, friendly, and features an incredible view of our village area and of Mount Bourgeau.
Start easy with # 40: Rock Isle Road, located off of Strawberry Express. At the top of the chair, turn left and follow the green run markers.
At the bottom of the chair, head back up Strawberry, but this time turn right and follow the signs for #44: The Dell Valley. The Dell Valley is a great choice for your 2nd run of the day. The natural half-pipe shape of the slopes is perfect for practicing your turns and building comfort with a little speed.
Standish Express
When you're up for a little longer of a run, move over to Standish Express and try #53: Creekrun, located off Standish Express to the right.
Creekrun is a gentle and playful green that lets you take in the alpine beauty of the Canadian Rockies on a patient slope. Enjoy the wide-open run and light snow, as you take in the views.
Angel Express
Next up, challenge yourself with a ride up Angel Express and take #34: Green Run, located off Angel Express.
Green Run is a long easy run that meanders down Angel. Allowing you to really take in the view of both Mount Assiniboine and the Monarch. This run does have one steep spot in it, and you may have to skate a little. This run will take you back to the village area.
Wawa Chairlift
After Angel, ski down to Wawa Quad. At the top of the chair turn right and follow the sign for #61 Meadow Park. The run starts in the alpine and ends in treelined. While you're skiing Meadow Park, enjoy the view of Delirium Dive.
Now that you've skied the upper mountain, you're ready to explore our lower mountain. From the bottom of Wawa, take Banff Avenue to Jackrabbit Chairlift.
Jackrabbit Chairlift
Off Jackrabbit, turn Right and enjoy a short and sweet run down #14 Larch Glade. Enjoy skiing through the trees, as you make your way back to the bottom of the chair.
On your next ride up Jackrabbit, turn left and follow the signs for # 10 Kids Play. Another friendly green run, that will take you back to the bottom of Jackrabbit Express.
Take Jackrabbit up again. Enjoy the familiar view of Mount Bourgeau as you ski your way down to #9 Forget me not. Once again, enjoy the feeling of skiing through the trees as the run leads you to our Gondola mid-station and the bottom of Goat's Eye Express.
Wolverine Express
Finish your ski day with a ride down #1 Banff Avenue. Off Wolverine, turn Left and enjoy a gentle run down Banff Avenue. Enjoy skiing through a wide slope as you practice your turns and grow your confidence. Once you get to our Gondola mid-station, stick to Banff Avenue.
Commonly referred to as "the ski-out," Banff Avenue is a 5 km (3.2 miles) run that leads from the top of our gondola all the way to the parking area. The run is a Green the whole way down and does have a few steep sections. It's our absolute favorite way to end a ski day.
Après Ski, join us at Creekside and toast your day on the mountain with our Creekside Happy Hour.
Now, let's take a look at our trail map! We've highlighted all the green runs that were covered in this edition. Stay tuned for more!