Wednesday, January 15
Snow Safety Is Snow Joke. Knowledge Saves Lives!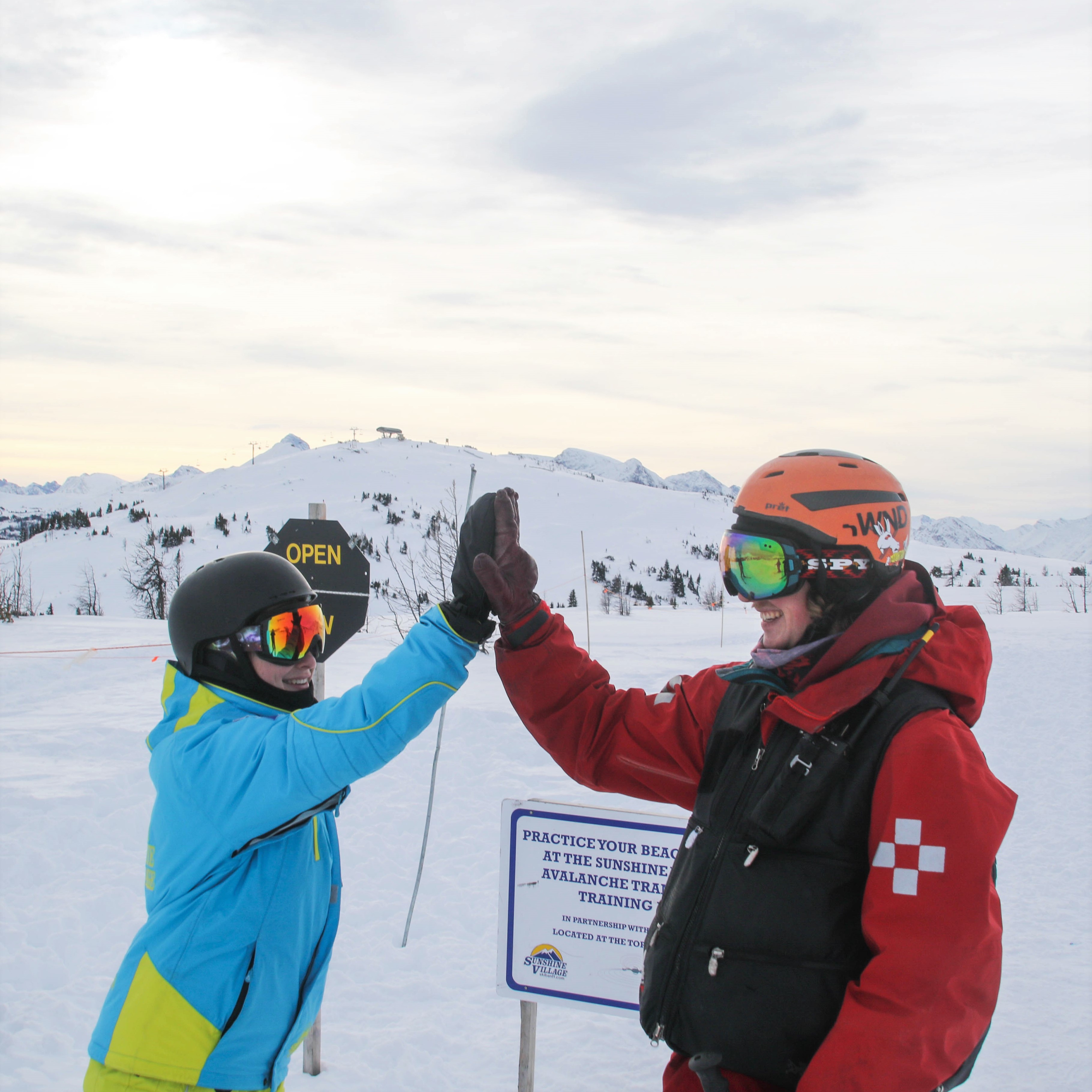 Jan 15, 2020
Snow Safety Is Snow Joke. Knowledge Saves Lives!
The most important piece of gear you'll ever take into the backcountry is your knowledge.
We are so lucky to call the Rockies home. As our go-to destination for winter outdoor recreation, the Rockies receive year over year a greater number of winter enthusiasts looking for fresh tracks!
Each year, we at Banff Sunshine receive over 30 feet of Canada's Best Snow. With each snowfall our snow safety team, puts in the work to mitigate any avalanche risks. Outside of our resort boundaries, the pristine powder fields, are untouched – by snow safety professionals.
Each year in Canada, news of avalanches go viral. Avalanches happen every year in Canada, and around the world. From a whoomps to a slide, Avalanches can be triggered naturally due to weather and snow conditions changing, or they can be triggered by human error.
Skiing and riding safely in avalanche terrain is about much more than having the newest, most expensive gear. To stay safe in Avalanche country we as skiers and snowboarders need to be powered with snow knowledge so that we can make good, informed decisions that comply with following safety guidelines.
This season, Banff Sunshine is proud to partner with Backcountry Access (BCA), North America's leading manufacturer of snow safety equipment, including Tracker transceivers, Float airbags, shovels, probes, and BC Link radios. Banff Sunshine and BCA's partnership highlights the importance of safety in the backcountry and within Sunshine's freeride zones, Delirium Dive and Wild West. We both consider education to be just as important as the safety gear.
We invite all skiers and snowboarders thinking of exploring the backcountry to be part of our annual Avalanche Awareness Day on Saturday, January 18th.
BCA will be on the mountain sharing knowledge of Avalanche and Snow safety. Come join us to learn more about winter in the Canadian Rockies and take part in the interactive activities we will have around the resort. This is a FREE event! At 9 am, head to the village to see the variety of equipment & resources used to keep you safe in the resort & freeride zones. From 10 am to 3 pm, practice your beacon skills and get an intro to snow safety at the BCA Beacon Park, located at the top of WaWa Quad Chair. From 3:30 pm to 4:30 pm, join us for a BCA Happy Hour at Trappers.
Since avalanche and snow training are a life long process, we encourage all riders thinking about diving into Delirium Dive or The Wild West this season to sign up for an Avalanche Skills Training Course (AST1).