Thursday, January 2
South Side Chutes Now Open.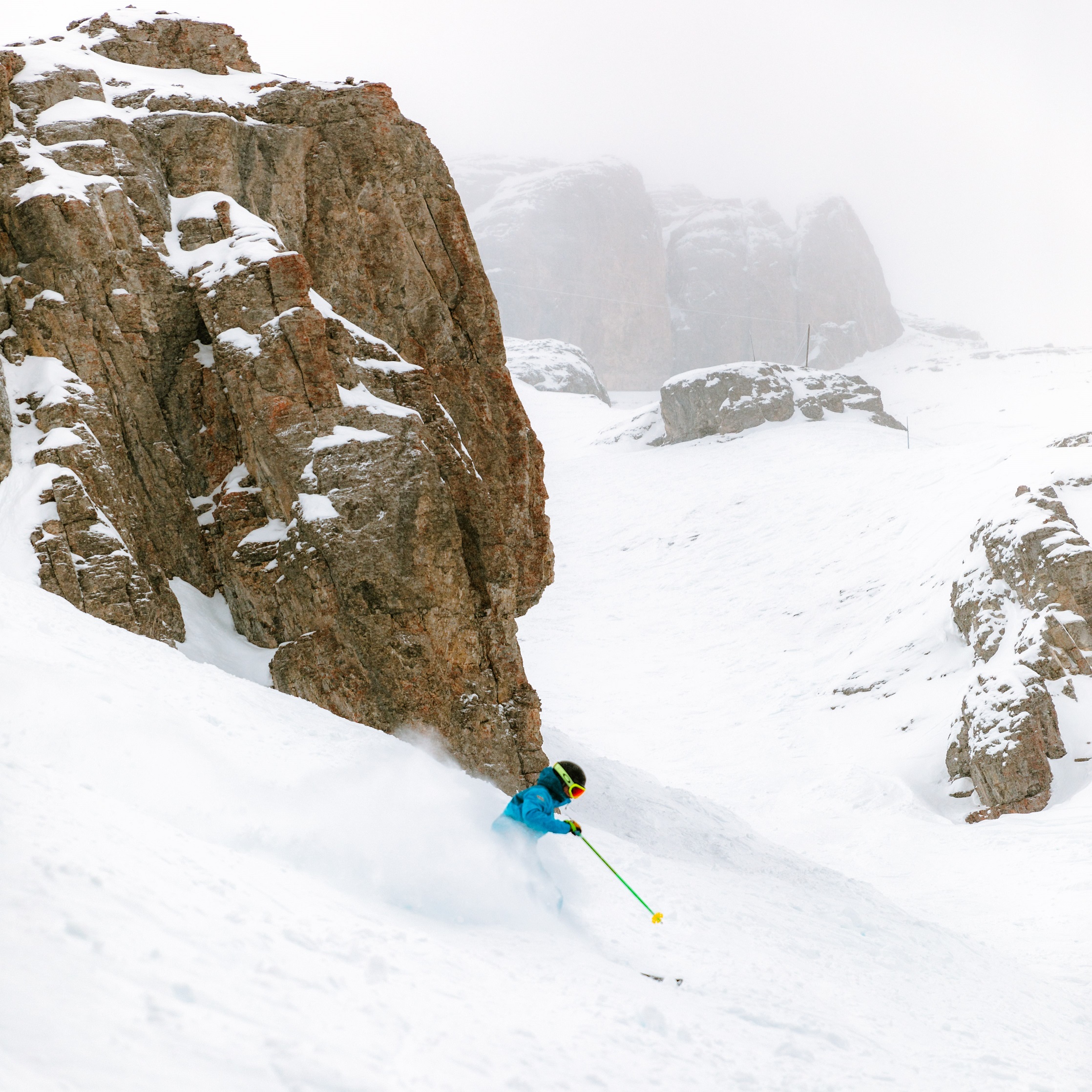 Jan 2, 2020
South Side Chutes Now Open.
Take a Ride on the South Side.
Ski Goat's Eye Mountain. The Biggest, Baddest, Steepest, Deepest Ski Lift in the Canadian Rockies.
It's a new year, and we at Banff Sunshine have newly opened steep and deep terrain for you to ride, on Goat's Eye Express.
In just under 5 minutes, Goat's Eye Express carries skiers and snowboarders up a vertical of 1,860 ft (566 meters). From the top of Goat's Eye Express, Skiers and Snowboarders have an array of choices, varying from the gentle blue of Sunshine Coast to the thrilling challenge of Banff's most technical terrain. For the advanced skier, Goat's Eye Mountain is a paradise.
Back in December of 1995, when Goat's Eye Express was being built, we named some of the double black runs in homage to some of the toughest neighborhoods in the United States. The steep tree runs, Hell's Kitchen, which will have you cooking up a sweat, was named after Hell's Kitchen, New York.
Likewise, The South Side of Chicago is infamous for being the toughest neighborhood in the Midwest. If you're not a local, you'll find yourself asking "what am I doing here". Our South Side Chutes (which conveniently face the southside) can be a little intimidating. Even the best of skiers and snowboarders fight the butterflies as they "cross the tracks" and drop into the expert terrain.
When carving our South Side Chutes, the slope pitch can vary in an instant. At drop-in, you're skiing a slope of approximately 50 degrees. Inside the chutes, you're skiing a slope that ranges from 40 to 30 degrees. A ski down our South Side is a wild ride. One we highly recommend, you add to your must ski list.
Lucky for you, our South Side Chutes are now open for the 2020 Ski And Snowboard Season!! Wahoooo!!!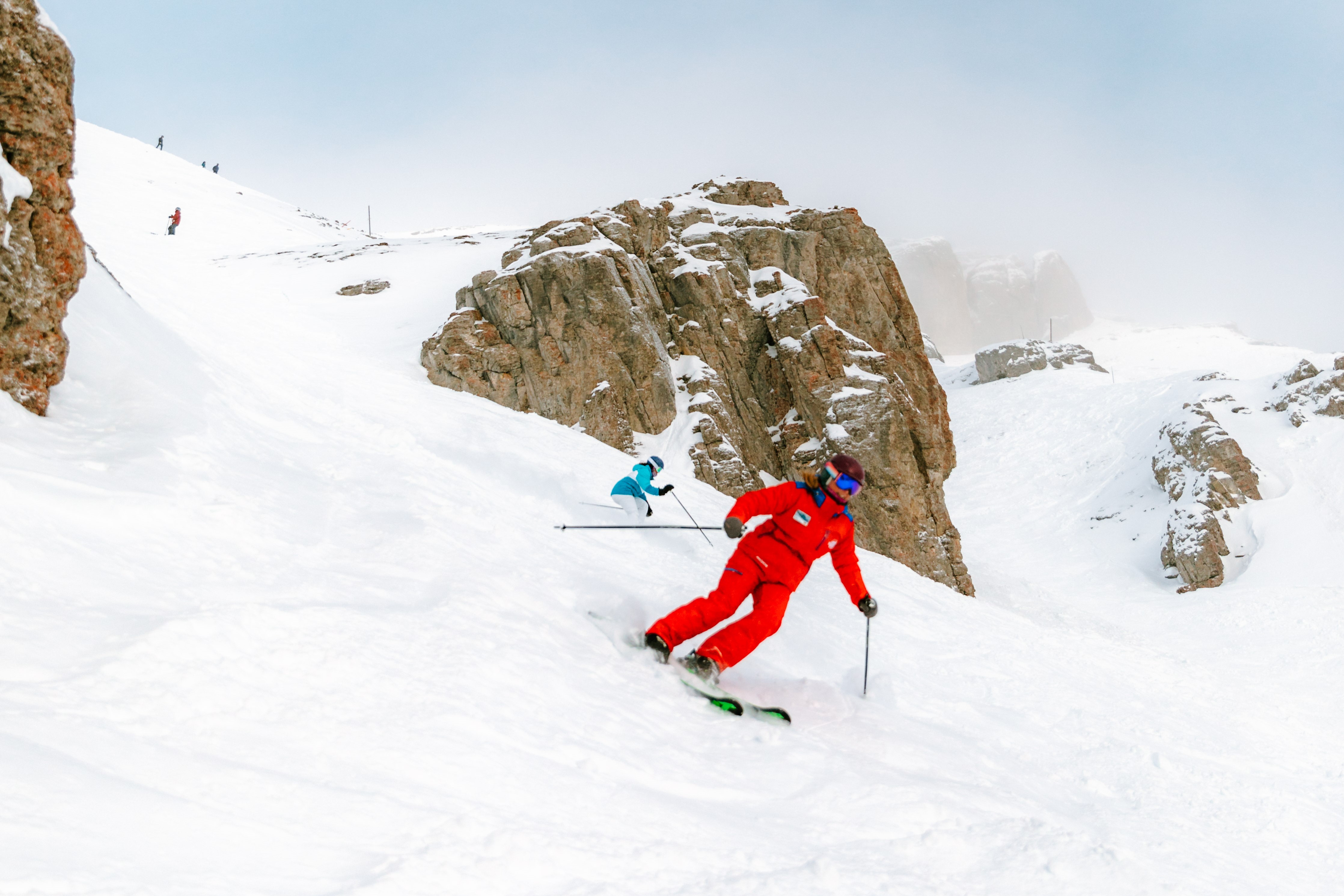 If you're hoping to get into the South Side Chutes this season, we recommend you scope it out before you ride it hard. As the South Side Chutes are extreme terrain, the snow can be variable, and we encourage you to ski and ride with care. Ski aware as hazards may be unmarked, and avalanche debris may be present.
Carpe Diem, it's time to get skiing.