Thursday, March 26
Sunshine Crafts.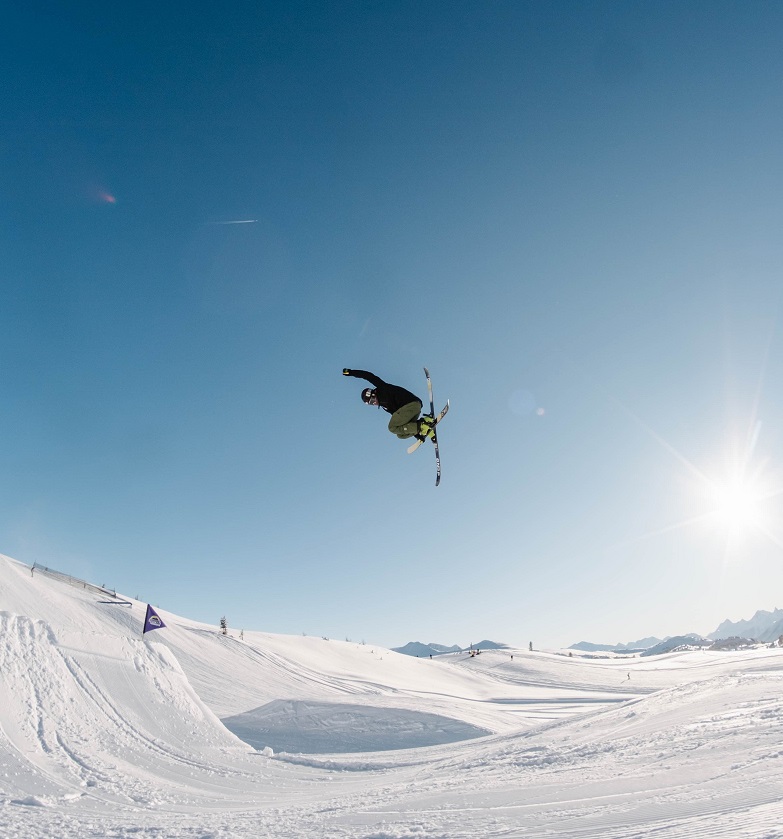 Mar 26, 2020
Sunshine Crafts.
Stuck at home, and looking for ways to add a little Sunshine to your day?
Let us help, with a little Sunshine inspired art project.
For this do it at home project all you'll need is:
- One Sunshine Trail Map
- One piece of cardboard (if you have an old notepad, the cardboard at the back of the pad is perfect)
- Scrabble tiles
- Glue
- Scissors
- *Sharpie
To get started, unfold your Sunshine Trail Map, and choose the part of the map you'd like to be your background.
Flip your map over, and carefully glue your trail map to your piece of cardboard. Let the glue dry completely.
While you wait for your "canvas" to dry, spell out what you want your trail map art to say. If you need ideas try: Dive into Delirium, Riding on Sunshine, You are my Sunshine, or The Mountains are Calling.
Once your canvas has dried, use the scissors to cut the excess trail map off of your artboard. Be sure to leave enough of the trail map so you can fold the corners over to hide the edges of the cardboard.
Gently fold the leftover paper, over the back of the cardboard and glue down the edges. Once again let your canvas dry.
If your missing letters to spell out what you'd like, take a sharpie and either write the letter on a blank tile or flip over a letter you don't need and write it on the back of the tile.
Once your canvas has dried, spell out your word on your canvas. Be sure to check the spacing of your words.
When you're happy with your word placement, slowly begin to glue each letter on to your canvas – spelling out your sunny message.
Have fun, be creative, and share your work of art with us!