Wednesday, March 25
Sunshine Word Games - 1st Edition!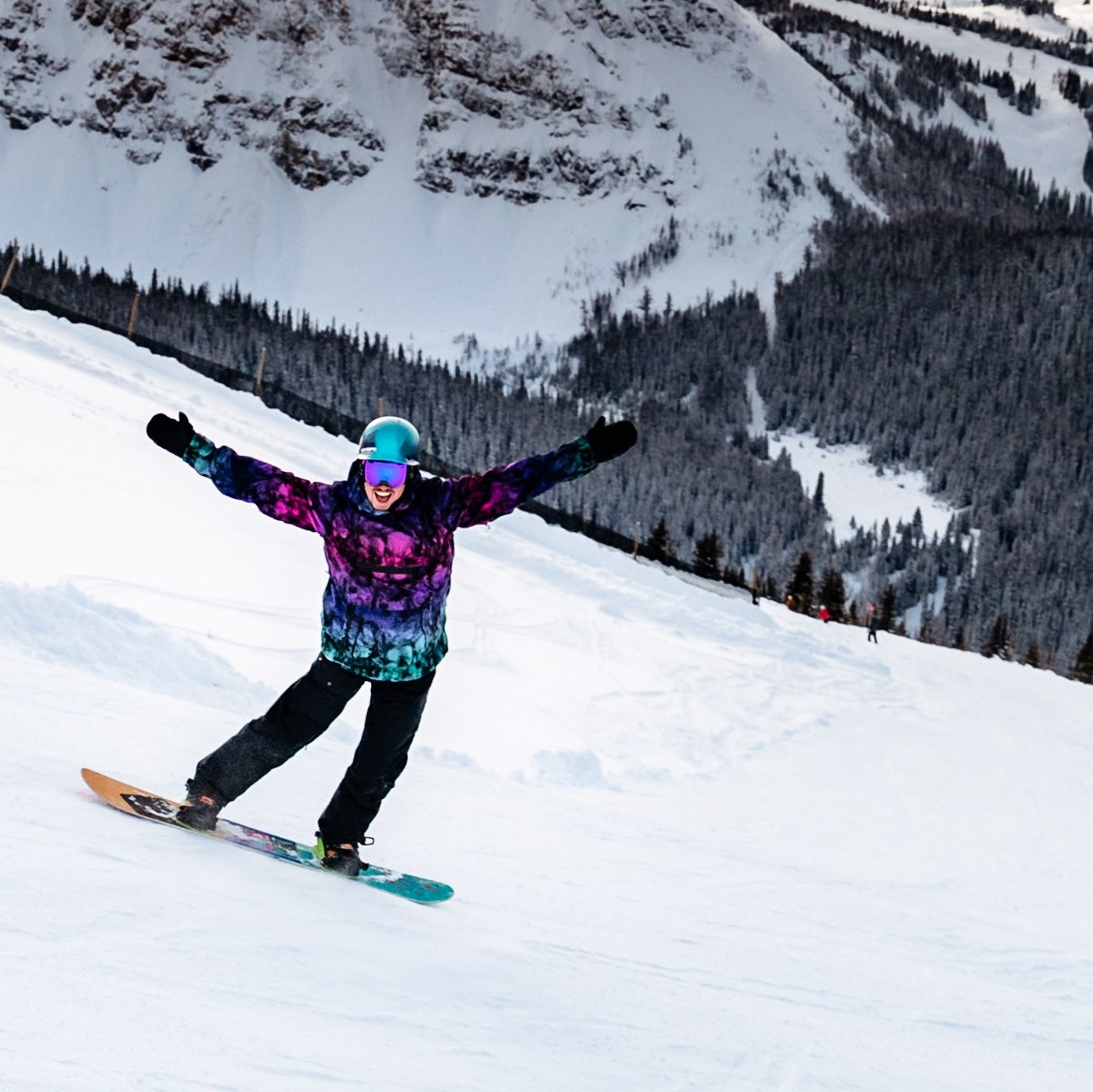 Mar 25, 2020
Sunshine Word Games - 1st Edition!
Let the Sunshine Word Games begin!
To all the Sunshiners (children and adults alike) at home daydreaming of more days carving up the slopes, we have created some fun games for you. Download our word search and crossword, and start sharing some sunshine fun with your family or friends!
SUNSHINE WORD SEARCH
Find and mark all the words hidden in the grid. For extra fun, get a copy to your family or friends! Who would finish it first?
Hint: Keep an eye for backward and diagonal words.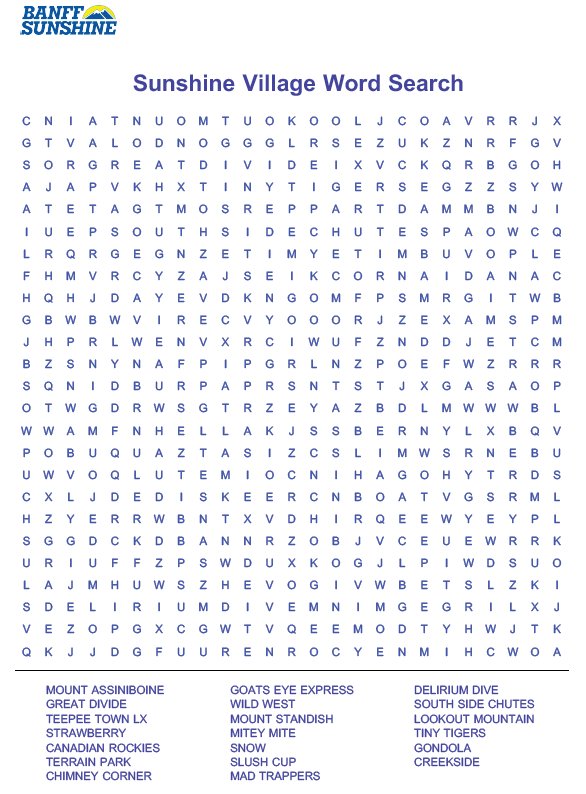 SUNSHINE CROSSWORD
Show us how much you know about Sunshine by completing our crossword! Hint: all answer could be found on our website ;)
Download the print version if you'd like to print it and complete it manually. Or download the digital version if you'd prefer to complete it on your computer or Ipad.
DOWNLOAD CROSSWORD- DIGITAL VERSION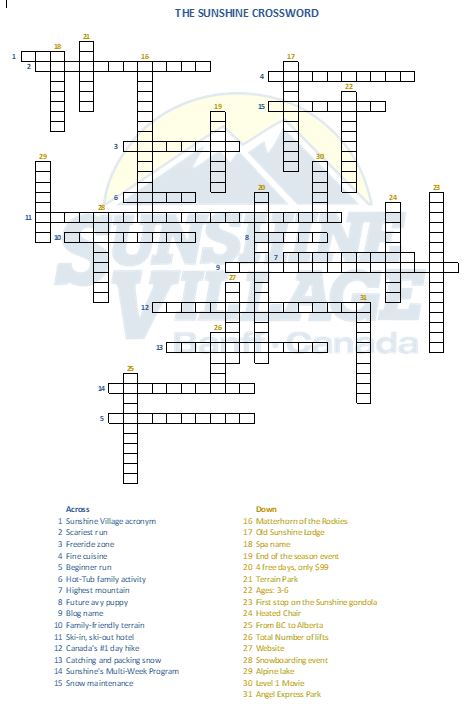 Come back next week for the answers and more Sunshine inspired games!