Tuesday, November 19
Teepe Town Now Open!
Nov 19, 2019
Teepe Town Now Open!
What's Hot, Fast, and has its own Instagram filter??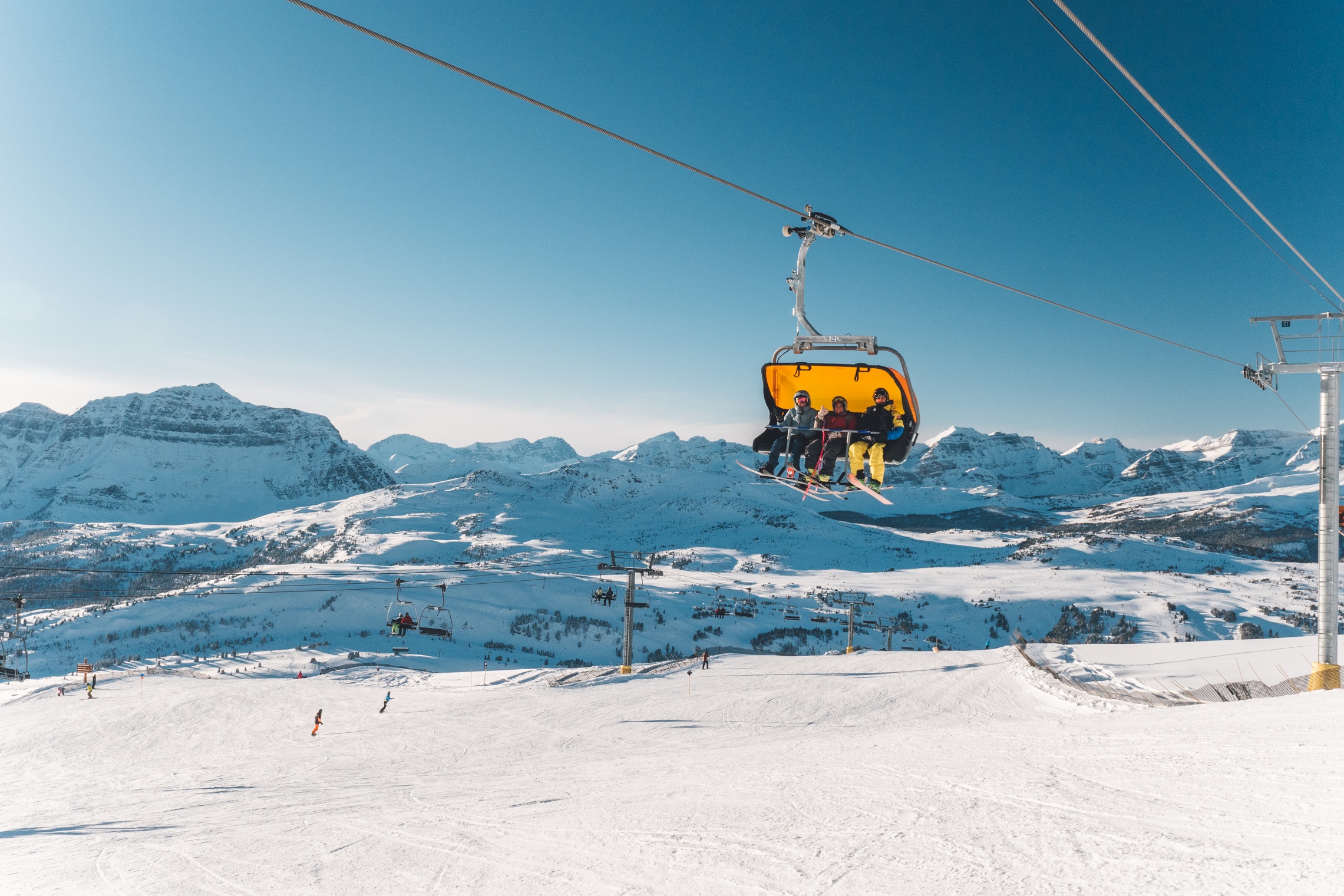 Winter is heating up in the Canadian Rockies, and it's about to get a whole lot hotter! That's right, Teepee Town LX - Canada's only heated chairlift opens for the 2019/2020 ski and snowboard season on November 20th.
Originally opened for winter 2015/16, Teepee Town LX is Canada's only Luxury Express ski lift. The chairlift features heated seats, footrests, and an orange bubble- which gives the chair its own personal Instagram filter.
With the opening of Teepee Town LX and Wawa (on Nov.21st), our lift ticket prices will remain discounted.
At Banff Sunshine, we now have six lifts open (Angel Express, Teepee Town Lx, Wawa Quad, Strawberry Express, Wolverine Express, and Jackrabbit), two magic carpets, and one 15 feature terrain park.
Our terrain park on Strawberry now has 15 features, including 6 boxes, 4 tubes, 1 rail, and 1 small jump. Dance floor box, A-frame box, 16' box, 24' box, dance floor mailbox combo, SRD box + wedge box combo. 30' down tube, propane tank, 16' down tube, 16' + 24' tube combo. 30' DFD square rail and a 5' jump. NEW: 10' flat-down box, 24' down-flat-down box, and 24' c-box.
With snow falling and accumulating, in the Rockies, our team is working hard to open more of our mountain terrain for you to carve up. It's our goal to be wide open as soon as we can.
As it is still early in the ski and snowboard season, we at Banff Sunshine encourage you to ski and ride with care, as our terrain may be more wild than normal. While on the slopes please keep your eyes out for unmarked hazards.
Ski you on the slopes! For current condition updates, check our conditions page and follow us on Instagram.