Wednesday, October 30
Viva SLUSH CUP!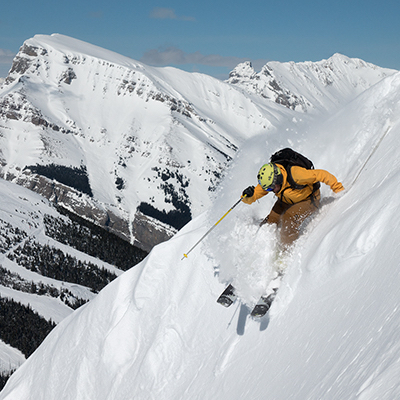 Oct 30, 2019
Viva SLUSH CUP!
Wow, we at Banff Sunshine Village are on a cloud of Canada's Best Snow, after winning the Travel Alberta Tourism Award (the Alto) for Event or Festival of the year.
The Alto Award of Tourism Event or Festival of the Year celebrates events and festivals that drive tourism attendance to the region, that highlight unique Alberta programming and that bring an economic impact to the community.
For us at Banff Sunshine, Slush Cup Long Weekend is the final splash of the ski and snowboard season. Since 1928, we've celebrated winter's last hurrah with a dare to ski on water. Over the seasons, Slush Cup long weekend has transformed from its campy origins into the must-attend three-day spring "slush-tival" in the Canadian Rockies.
For the community of Banff and Canmore, our three-day Slushtival is more than just "Winter's Goodbye Party". To the community, the growth of Slush Cup long weekend has helped boost our local economy by adding excitement and animation to a traditionally slower time of the year.
"As Slush Cup has grown, Banff has filled up in May and May Long Weekend. We now see restaurants in Banff featuring "Slush Cup" specials, bars hosting 'Slush Cup After Parties,' and hotels promoting the final splash of winter," said Kendra Scurfield, Brand & Communications Director, Banff Sunshine Village.
In 2019, our 91st Slush Cup Long weekend was our best yet. During the Slush Cup long weekend, we welcomed over 9,000 guests to the mountain who all joined us to send winter off with a splash.
Thank you, Travel Alberta, for honoring Slush Cup at the Travel Alberta Event or Festival of the year. We are on a cloud of Canada's Best Snow.
The 92nd annual Slush Cup and Slush Cup Long weekend will take place at Banff Sunshine Village May 16th to 18th 2020.
We'll ski you there!