Friday, February 7
The Wild West is OPEN!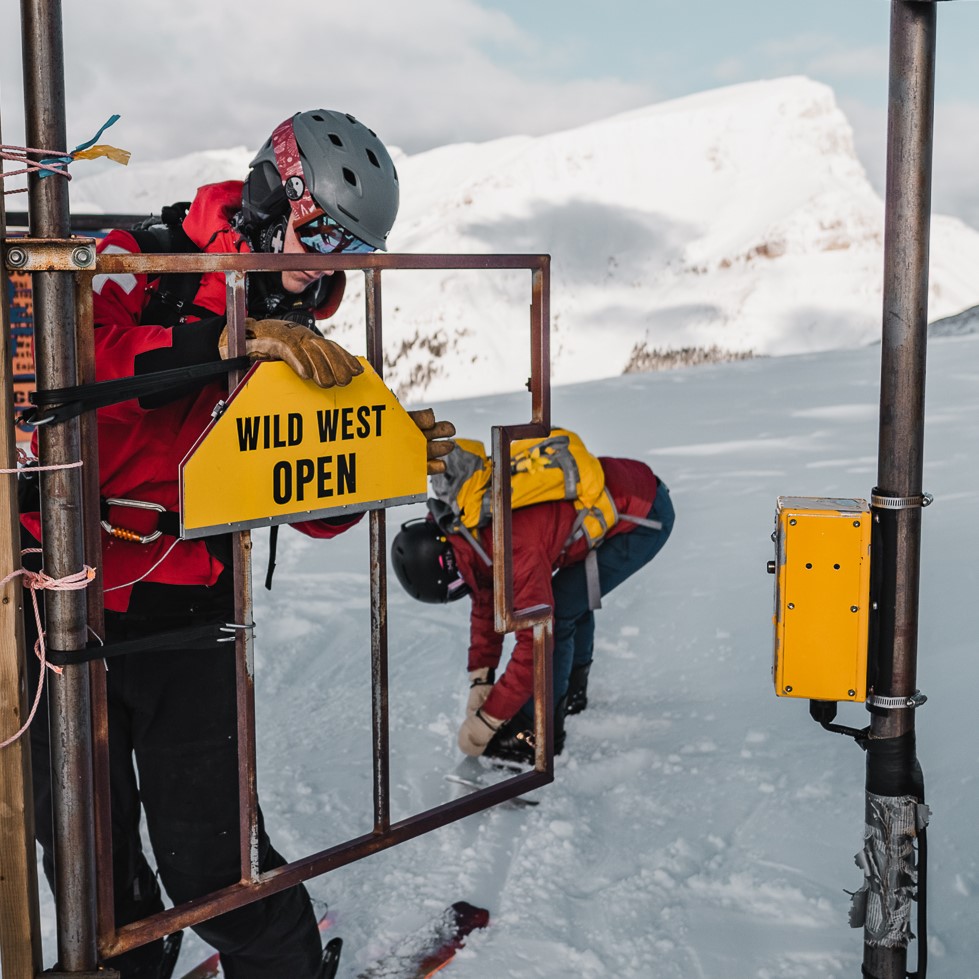 Feb 7, 2020
The Wild West is OPEN!
Grab your avalanche gear and a ski buddy, and explore Banff Sunshine's Wild West.
Now open for the ski and snowboard season!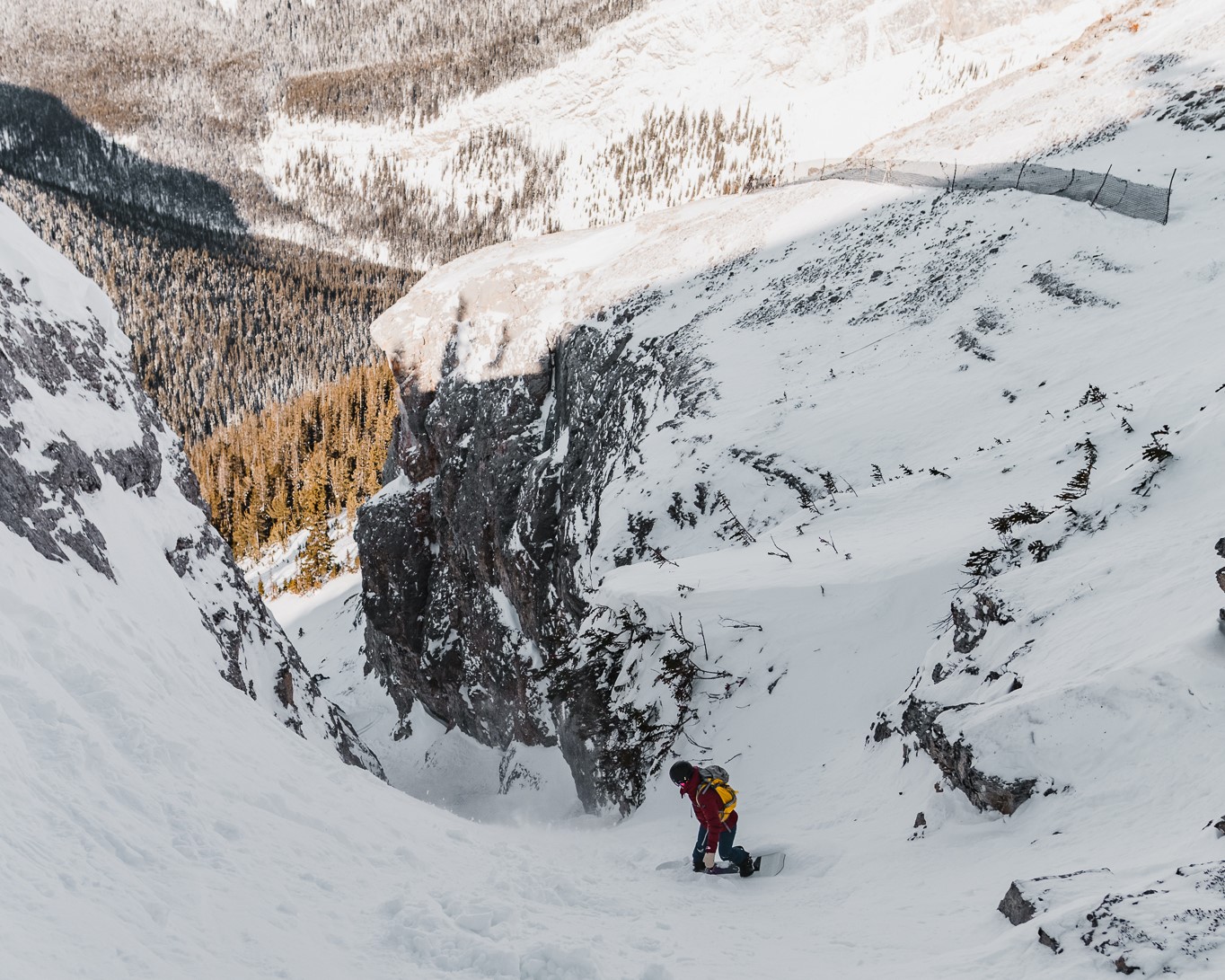 No matter where we're from in the world, we grow up learning and hearing the stories of the Wild West. You know the stories, the ones of wild cowboys and mountain men challenging mother nature (and the elements) to a draw.
As wild as the west was, there is no terrain in the Canadian Rockies wilder than our "Wild West Free Ride Zone." Around our parts, the "Wild West," is known for its hell fired spirit. Steep, Deep, and full of surprises.
Located off Sunshine Coast on Goat's Eye Express; The Wild West, like Delirium Dive, is an extreme freeride ski and snowboard zone. Just like an old western, you'll need to gain entry to the area through a centennial guarded gate. To ride the coveted steeps, skiers and snowboarders are required to ride with a buddy, to have avalanche gear (beacon, probe, shovel, pack), and know how to use the equipment.
And lucky for us, the Dicken's has deemed the terrain ready to ride. Our snow safety team has now opened the Wild West for the season.
Now before you "ski how the west is rode" here are a few things you'll need to know. Different from the Dive, The Wild West is something of a slow burn. At first, you're ushered into a powder utopia. The perfect pitch and deep snow temps and teases you as you're led to the chutes.
Brace yourself. The Wild West is our most technical ski terrain. The runs of the West, are named for the mavericks of Banff's early.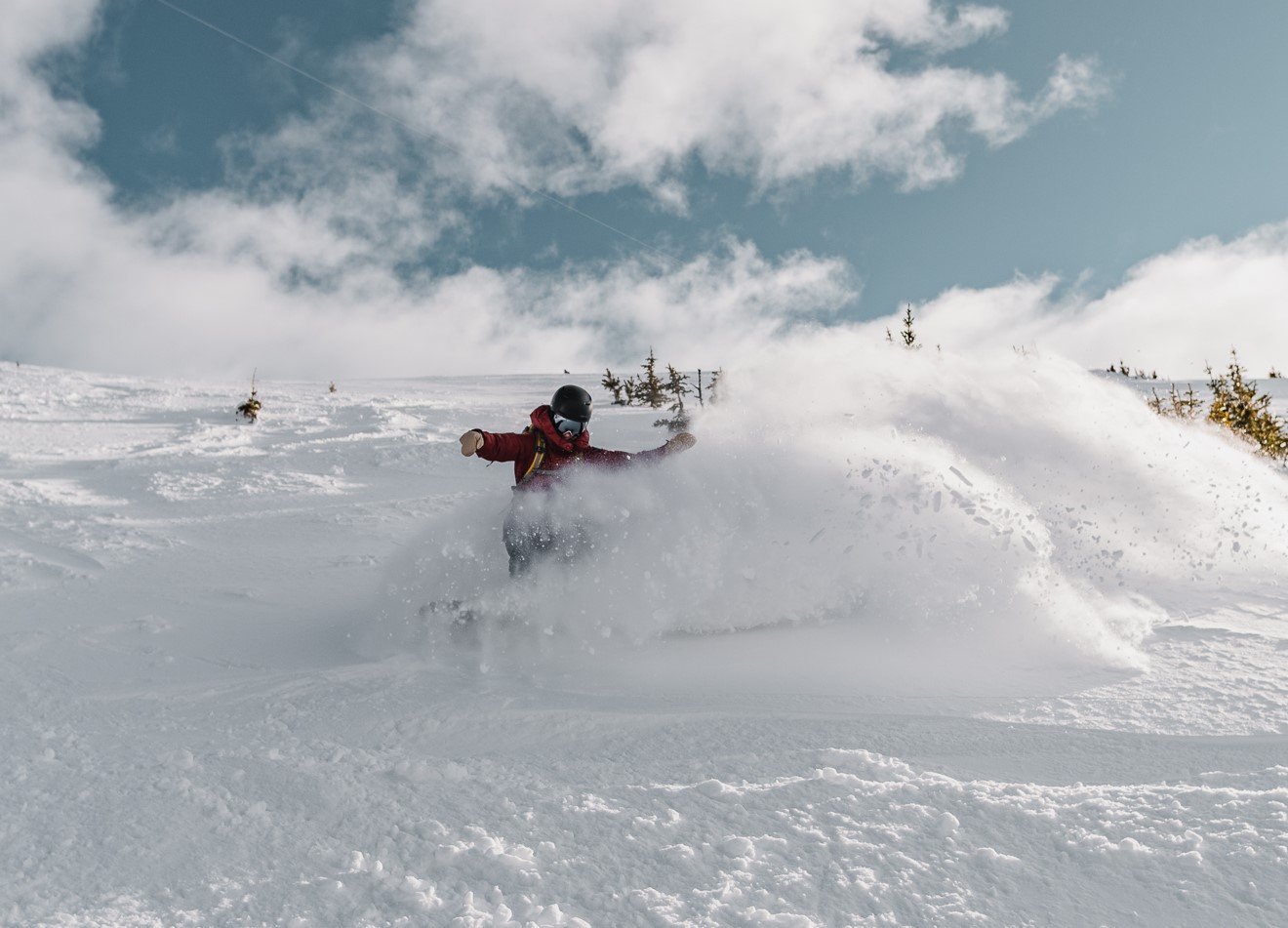 For first-timers, we recommend "testing the waters" with Wheeler's or Peyto's.
Arthur Wheeler was an Irish immigrant, whose life work was to survey the Canadian Rockies including the Sunshine mountains.
Bill Peyto was the original mountain man and Banff's first Park warden. You could say, he's a "big deal" as his image to this day still greets you as you enter the town of Banff.
Now don't kid yourself, there is nothing facile about Wheeler's or Peyto's. The bridge is narrow and rocky, the chute is tight, and you will be faced with mandatory air. Both Wheeler's and Peyto's will push you out of your comfort zone.
Now if you're up for the challenge, GIDDY UP!
For Freeride Zone updates, follow @SSVsnowsafety on twitter or call (403) 762.6511.