Monday, May 25
Winter 2019/2020: Highlights.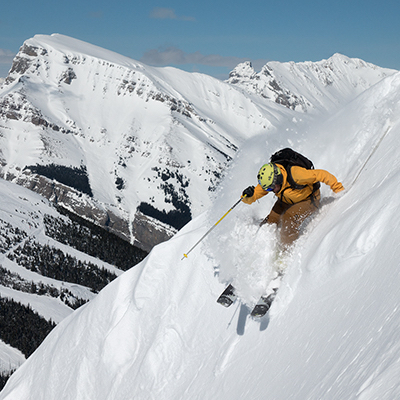 May 25, 2020
Winter 2019/2020: Highlights.
Slide into the best of the 2019/2020 season with us!
From the entire Banff Sunshine Team, thank you for skiing and riding with us this season. We loved welcoming you to the slopes of the Canadian Rockies, and we are looking forward to seeing you again in November.
Winter 2019/2020 marked our 92nd ski and snowboard season at Banff Sunshine Village, and even though the season ended unexpectedly, the memories we created together will last a lifetime.
Here are some of the highlights from the past season:
❄ November
- November 8th, opening day! We were thrilled to be cruising into our 92nd Season. We kicked off the 2019/2020 ski and snowboard season with the opening of Strawberry Express, our 12 feature Strawberry Terrain Park, and our 2 magic carpets.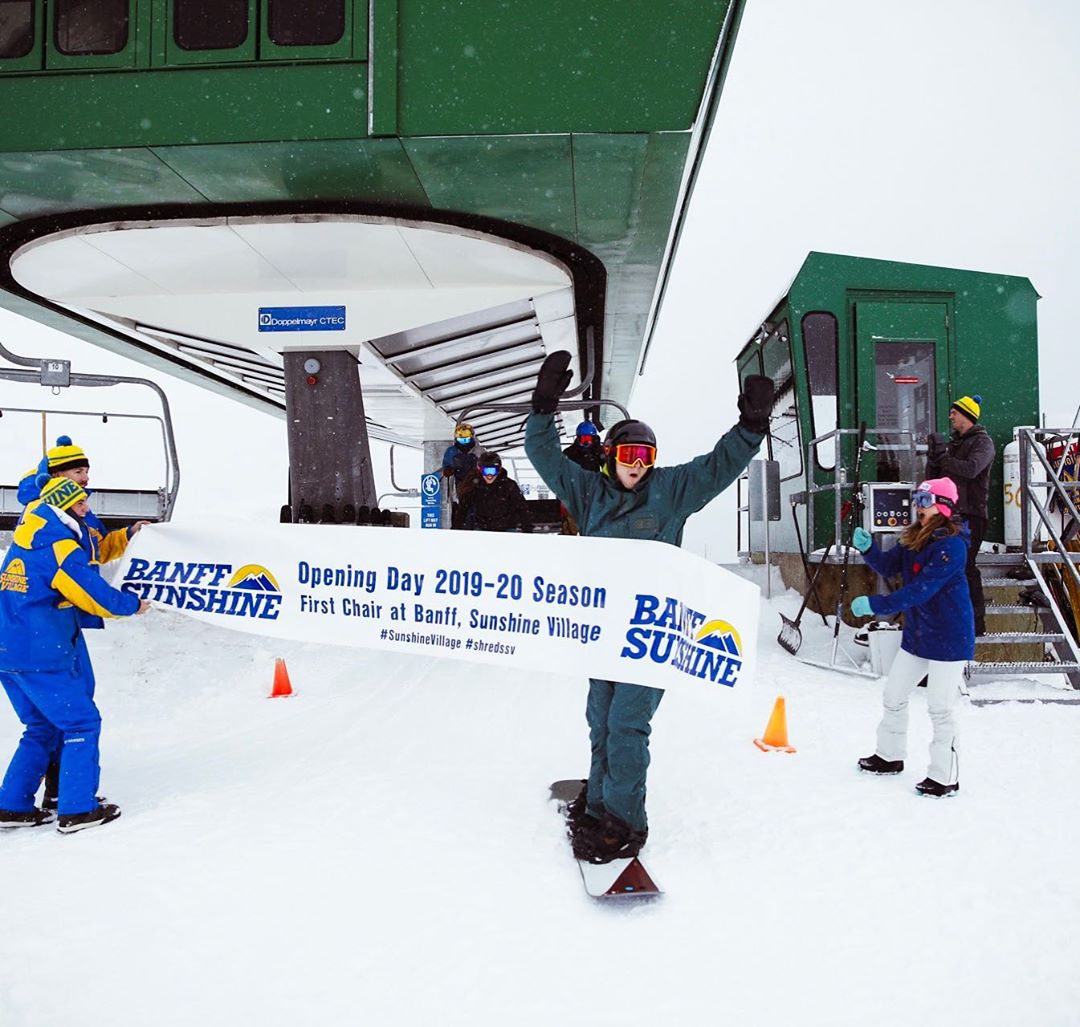 - November 16th & 17th- For our 'Wild About Winter' start, our friends at Coors Light brought their mobile mountain to Banff Sunshine Village. The Bourgeau Base Area was transformed into a full-on party area where we celebrated the start of winter and the return of Skiing and Riding to the Canadian Rockies.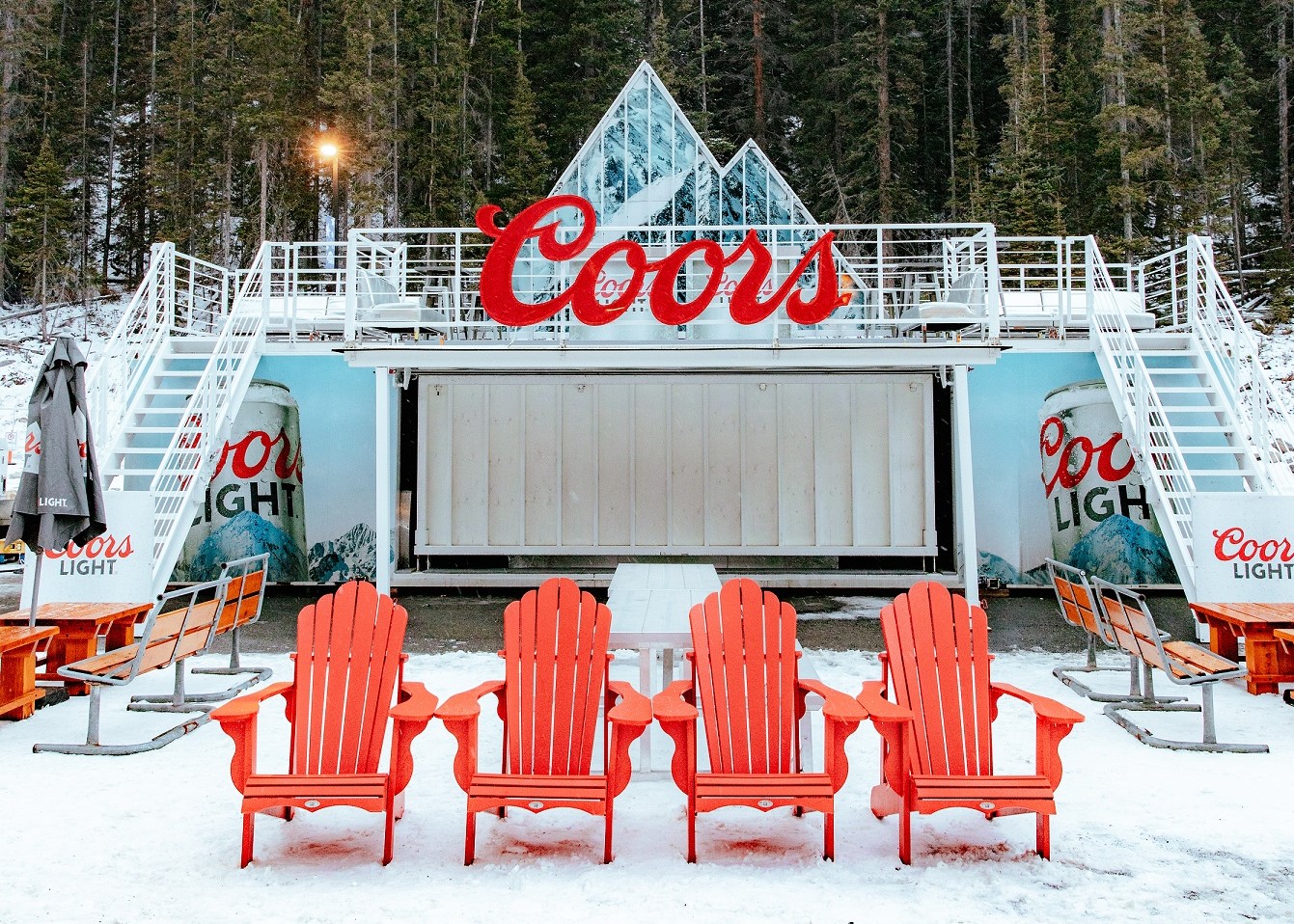 - In November we also hosted one of the biggest weddings we've yet to entertain. For us, the wedding was especially meaningful because the groom grew up racing in the Banff Sunshine Ski Club. We were honored to be a part of their special day. Congrats Kourtney & Spencer!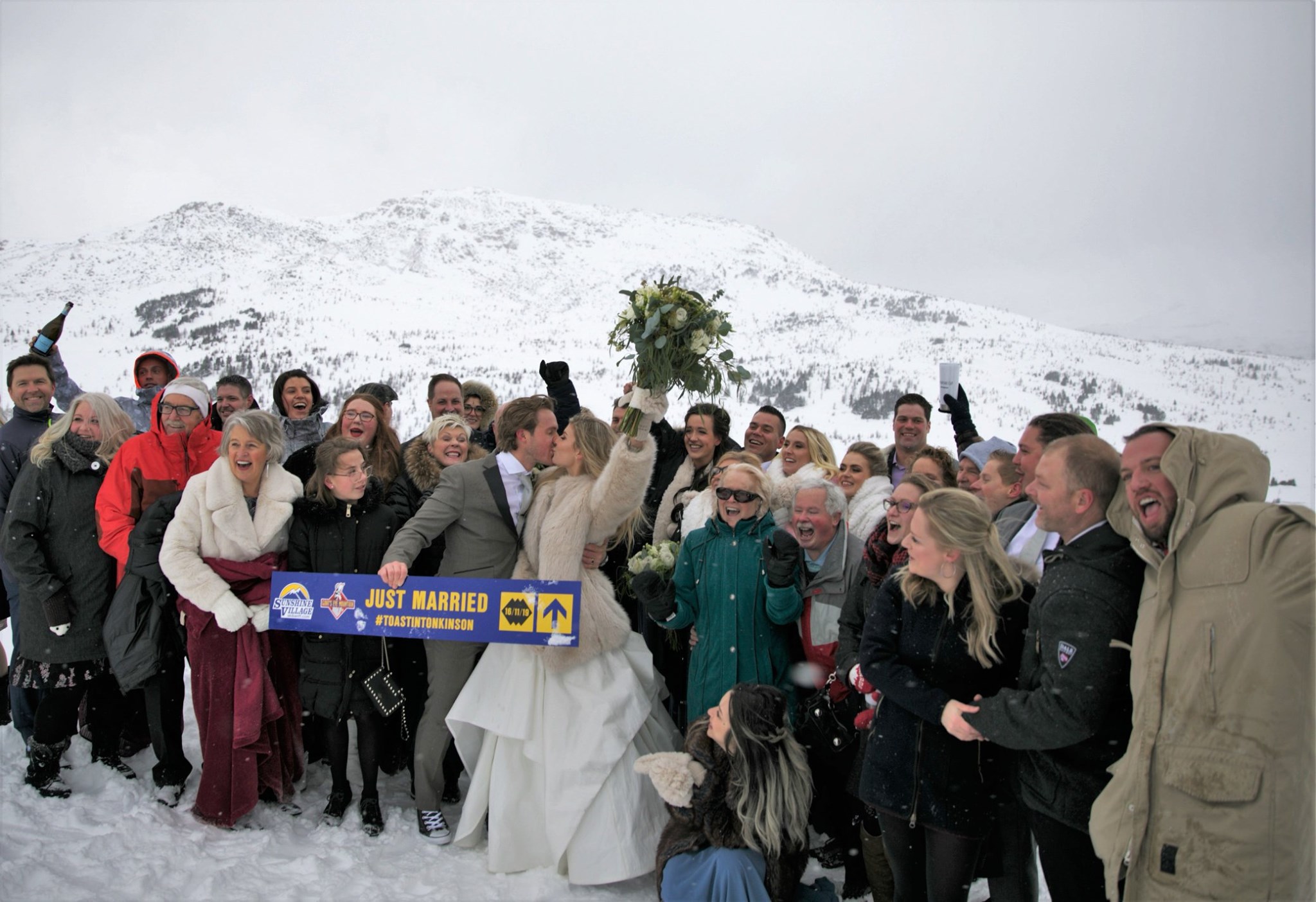 ❄ December
- December 10th – With the opening of Goat's Eye Express we were excited to announce that all 12 of our 12 lifts were open for skiers and snowboarders to carve up Canada's Best Snow!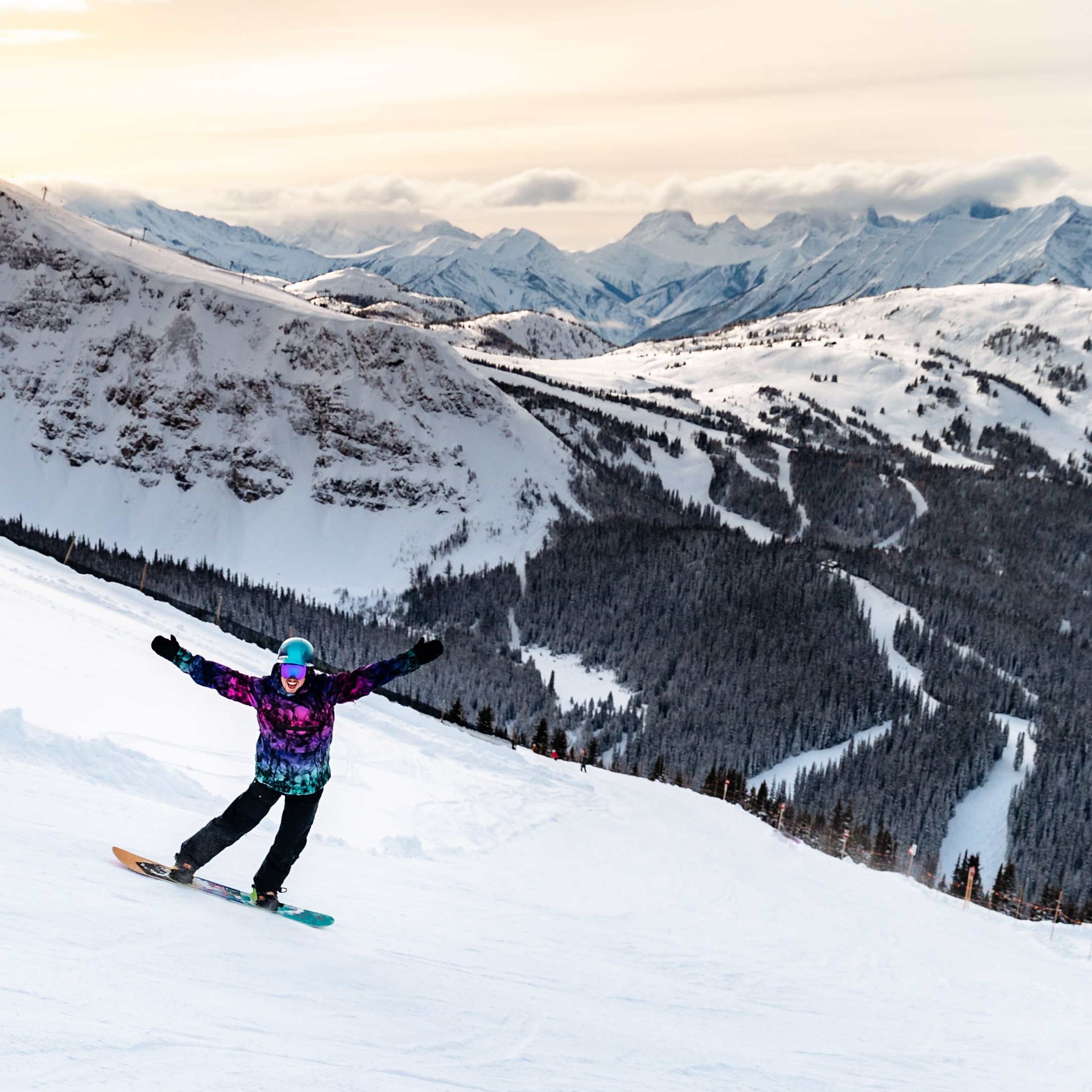 - December 11th – We were honored to receive, once again, the Gold Winner for Alberta Ski Resort in the 2019-2020 Reader's Choice Awards. Thank you Sunshiners for voting Banff Sunshine!
- December 20th - Mother Nature blew in the Pineapple Express storm, which brought close to 60 cm of Canada's Best Snow to the slopes of Banff Sunshine for Christmas.
- December 25th - on Christmas Day, we had OVER 400 Santas joined us on the mountain for our annual 'Santa Ski For free' Day!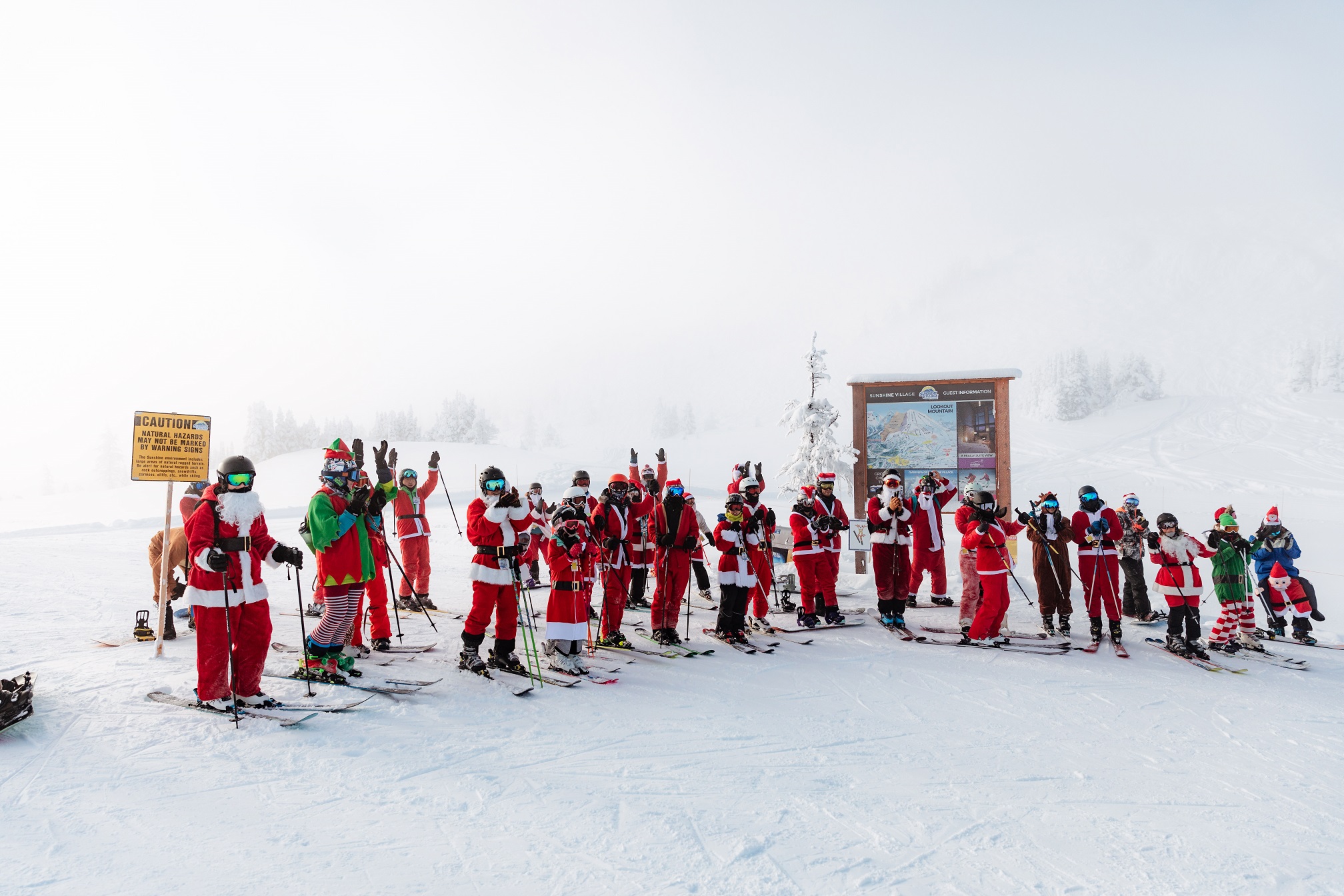 ❄ January
- January 1st - We started 2020 off with the opening of South Side Chutes and lots of powder. During the first week of January, Ullr delivered us nearly 70cm of freshies. A couple of weeks later, we were stoked to open Delirium for the winter season.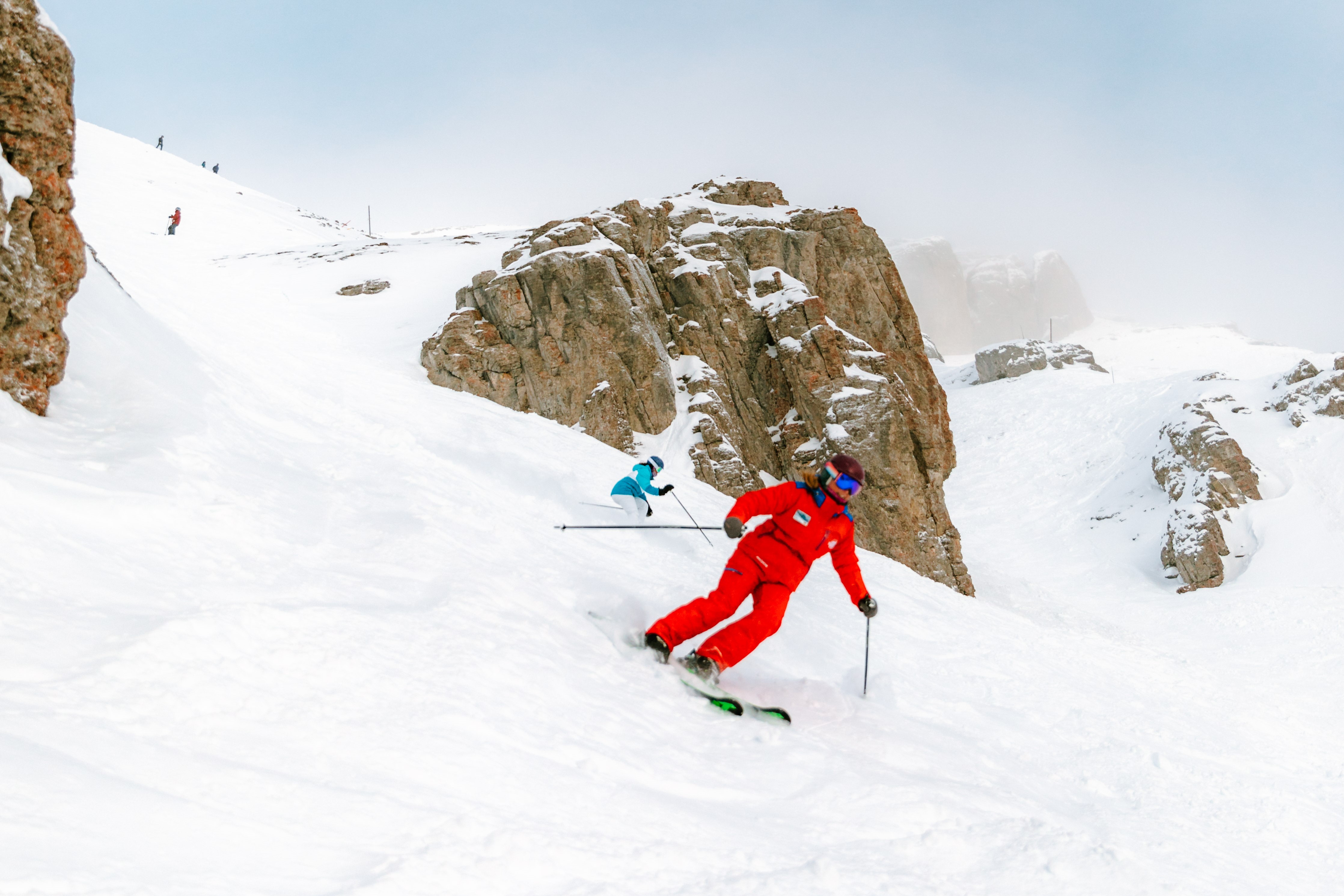 - January 8th - Elvis of all ages were spotted at Banff Susnhine on January 8th to celebrate the King's birthday as he would of: on the slopes and in full costume! Everyone dressed up as Mr. Elvis Presley was gifted with a free day of skiing or snowboarding that day.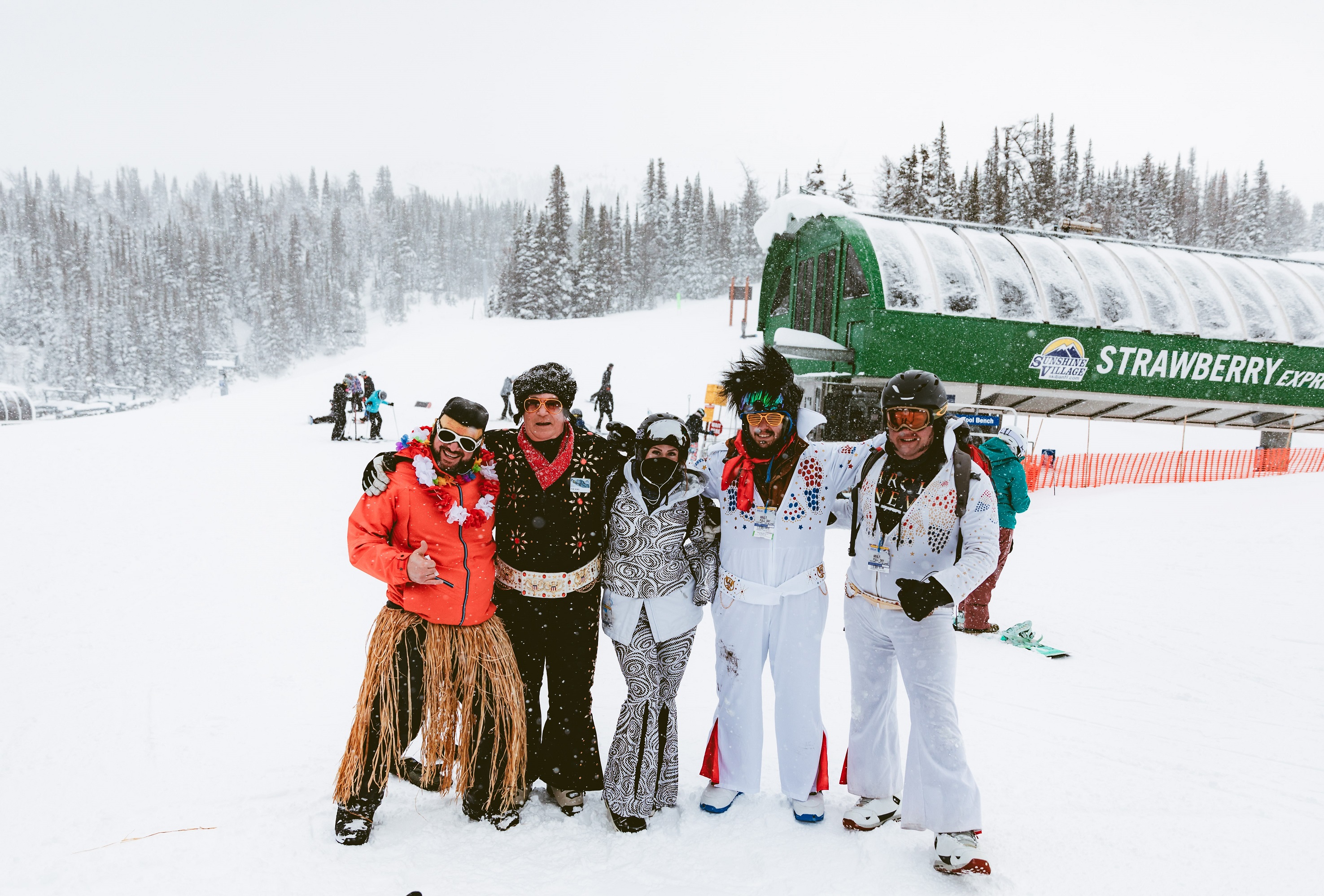 - And let's not forget all the World Cup and Olympic snowboard cross athletes we hosted by the end of January. We were excited to be their training camp for their World Cup races.
❄ February
- Feb 8th - The Wild West opened for the ski and snowboard season!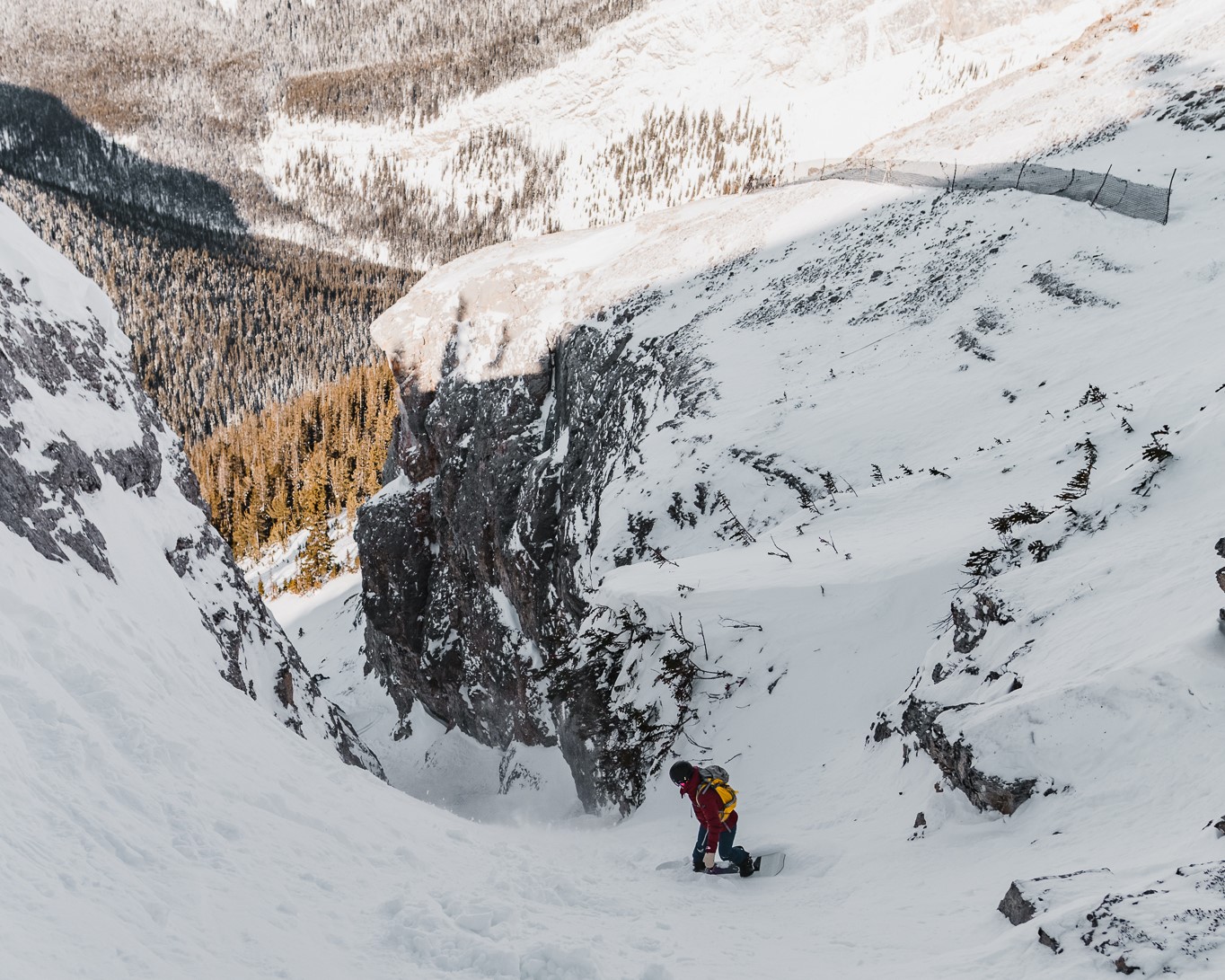 - Feb 20th - Our Jackrabbit camera caught a meteor.
- Feb 29th – "Would you take this Dive with me for all time?" On leap day, we had a magical proposal at the top of Delirium Dive. We were excited to be part of this special day and help Brandy and Luke bring their dream proposal to life!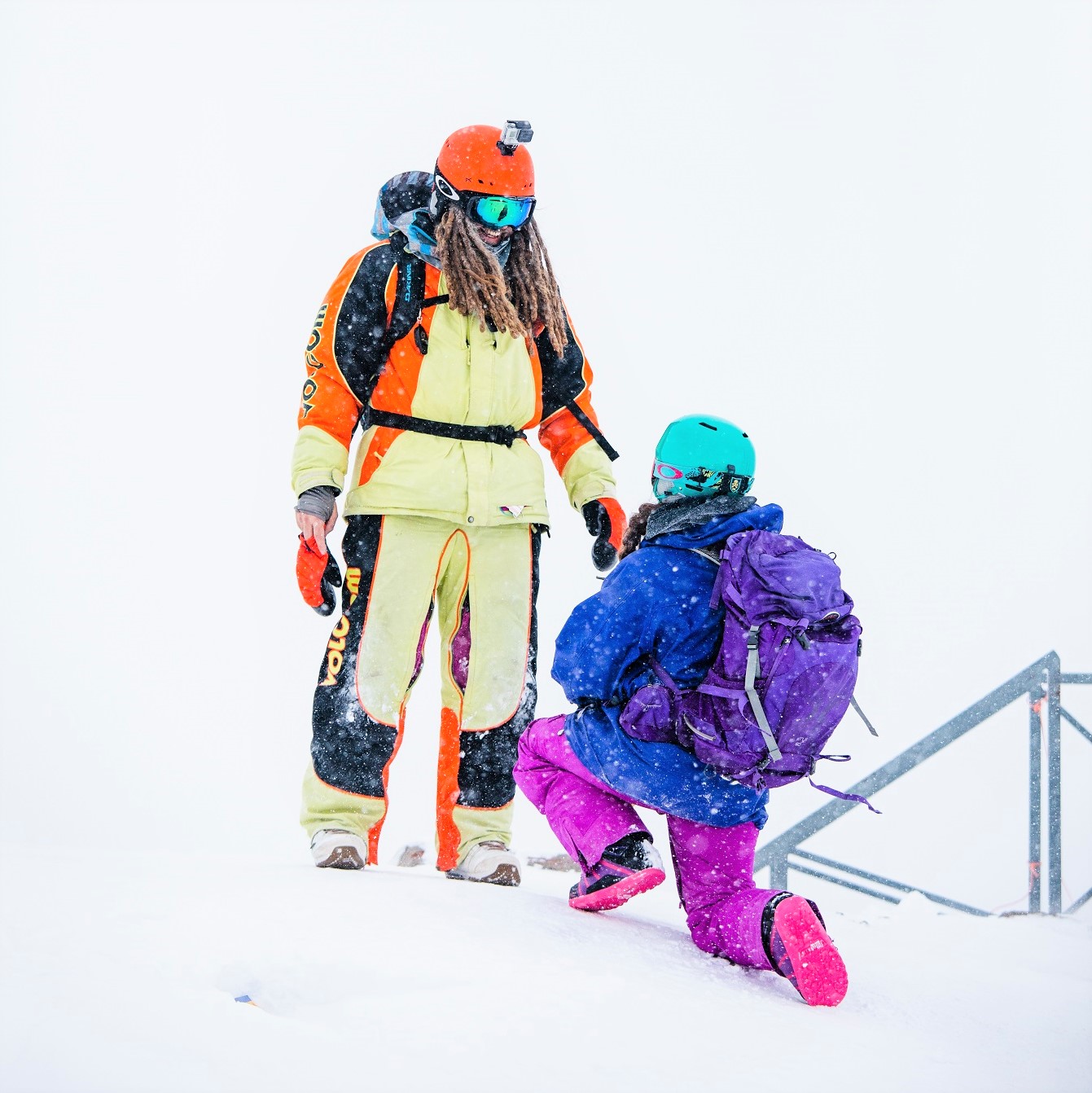 ❄ March
- March 13-15th - RISE OF THE VILLAGE!! Pros from across Canada came for the 3rd instalment of "The Village" and threw down in our custom-built terrain park off Strawberry Express. A big thank you to SRD, Snowboy Productions, and Rockstar Energy for putting on such a rad event!
- In March, we were spoiled with storm after storm of Canada's Best Snow. Before we had to close on March 18th due to the ongoing pandemic, our Rocky Mountain slopes received 824cm of snowfall and had a strong base of 190cm.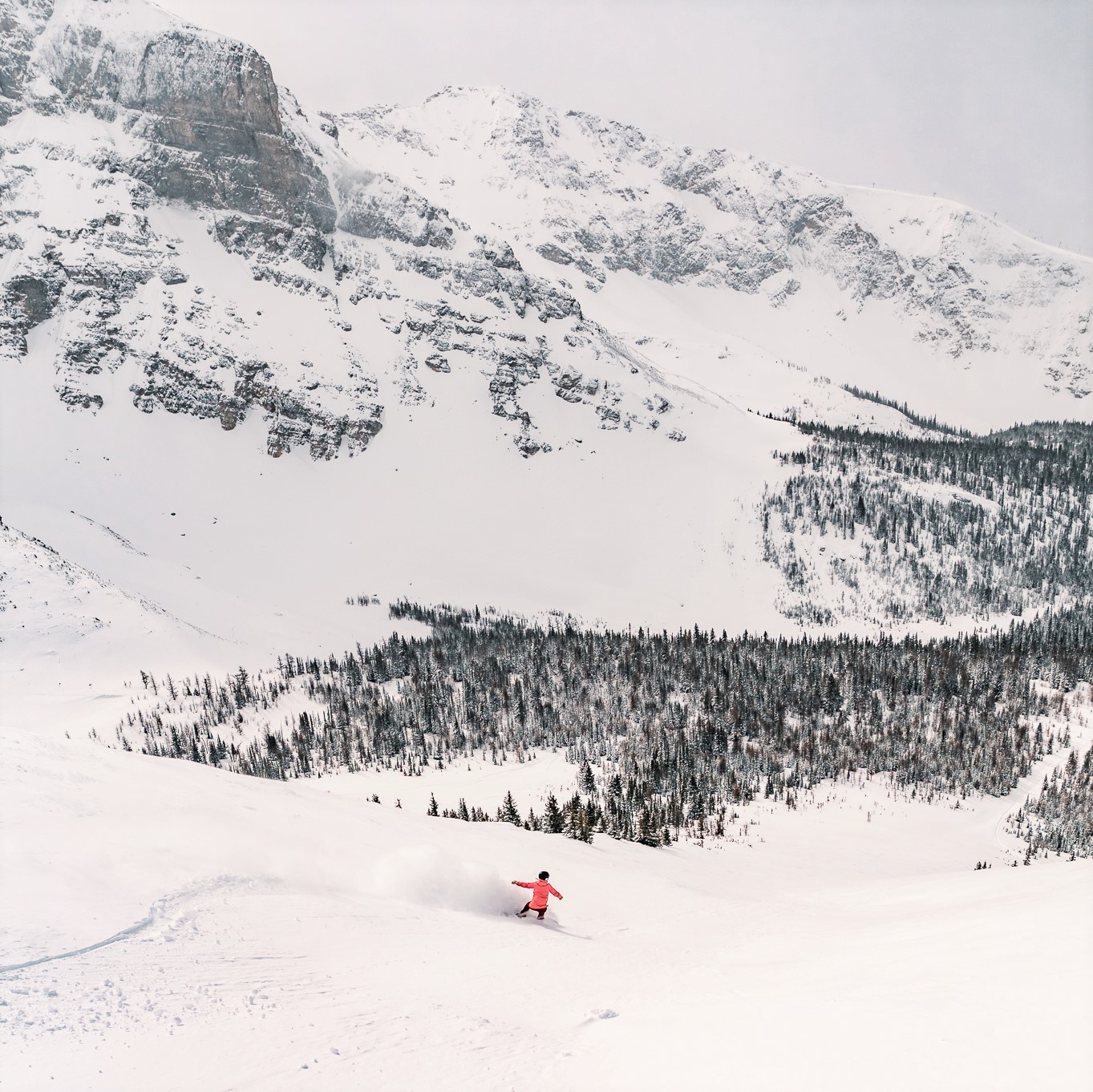 ❄ April
- April 21st - Our 2019 Spring marketing campaign was selected among the best! We were delighted to announce that we were chosen as a finalist for the 2020 Marketing Alberta Business Awards of Distinction.
❄ May
- May 18th- For the first time in 92 years, the Slush Cup Party took place online! Although it was not the same, we were happy to be able to end the season with a proper goodbye party. Rewatch our 2020 Virtual Slush Cup Party here.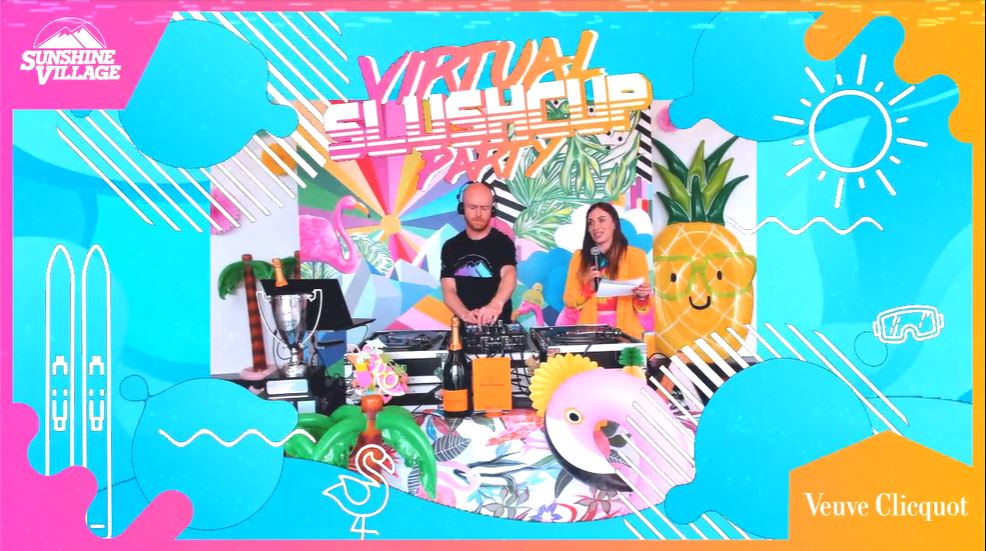 We will be back for first turns in November and we look forward to welcoming you all back to our Rocky Mountain Slopes. Ski you soon!