Tuesday, July 24
Banff Sunshine Village is nominated for the 2018 World Ski Awards!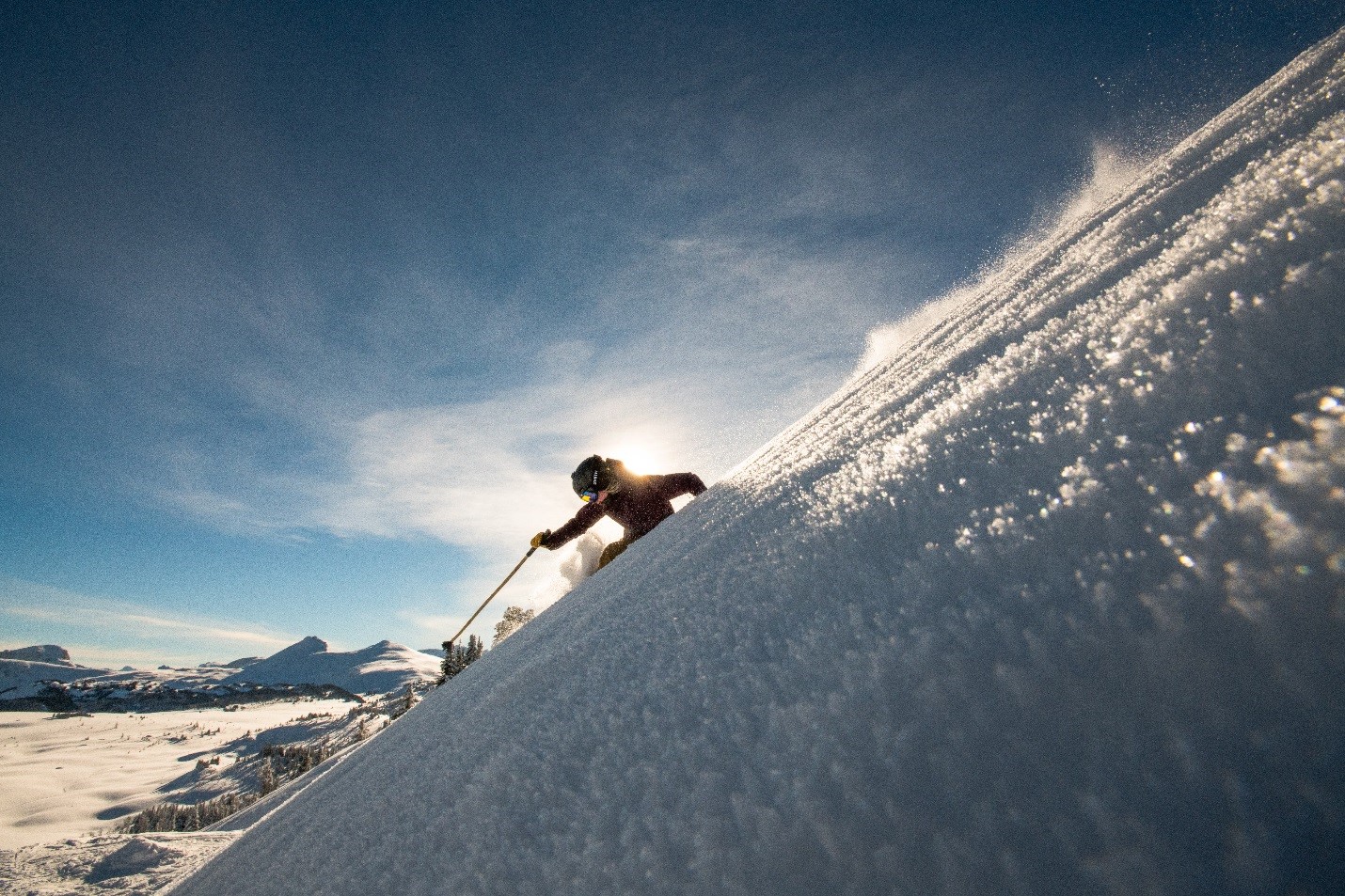 Jul 24, 2018
Banff Sunshine Village is nominated for the 2018 World Ski Awards!
Help us claim the title, vote for Banff Sunshine Village and Sunshine Mountain Lodge as your favorite Ski Resort and Ski Boutique Hotel in Canada.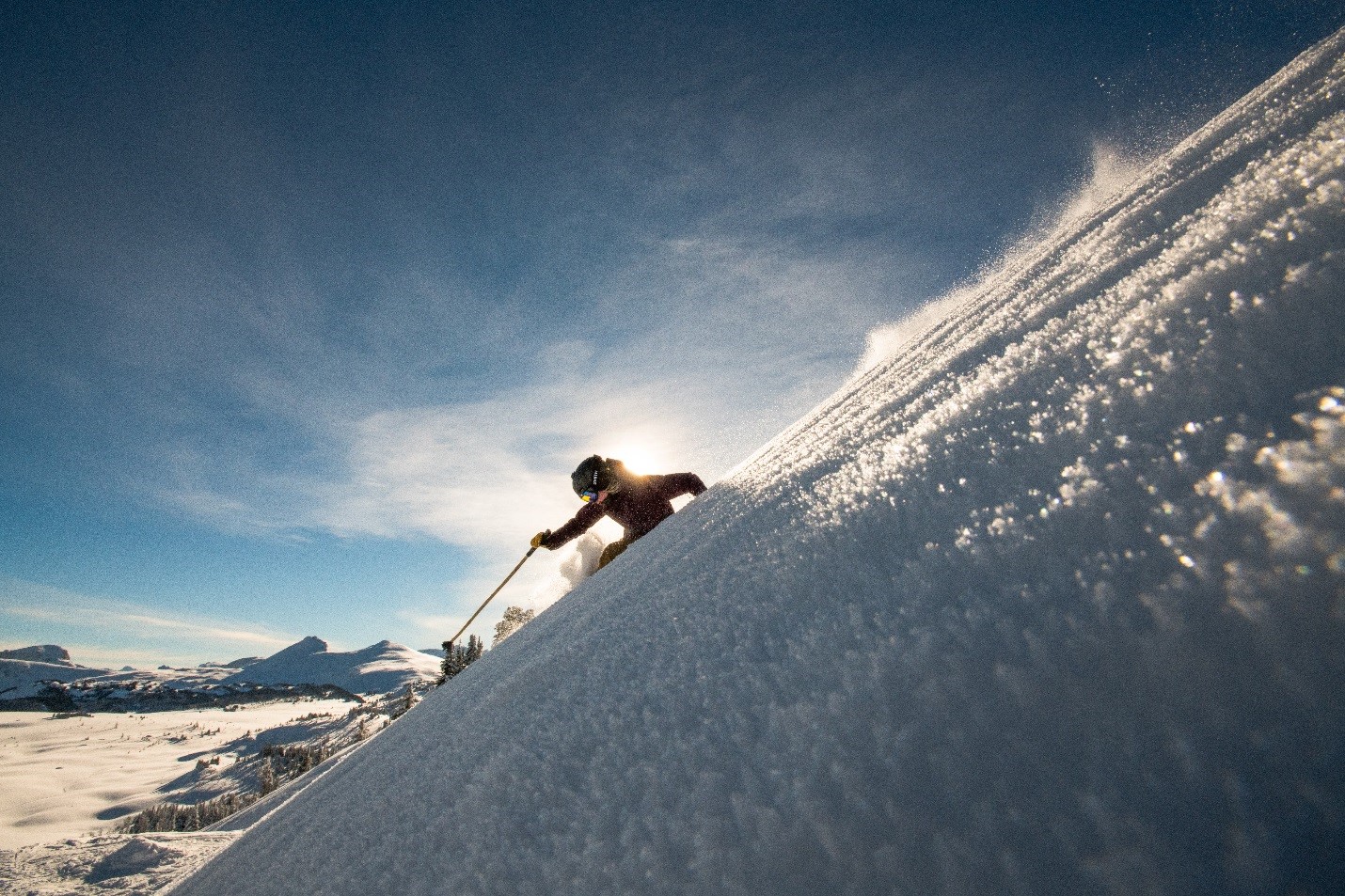 The World Ski Awards was launched in 2013 as a global initiative to recognize, reward and celebrate organizations that are leaders in ski tourism. The World Ski Awards has categories for the Best Ski Resort, Best Ski Hotel, Best Ski Boutique Hotel and Best Ski Chalet for each of the world's top 25 ski tourism nations. This year, we're proud to announce we've once again been nominated for the titles of:
· Canada's Best Ski Resort 2018
· Canada's Best Ski Boutique Hotel 2018
At Banff Sunshine Village, we are on a mission to be Canada's leading alpine resort. Skiers and snowboarders around the world come every season to discover and enjoy what makes us unique.
What makes us different?
1. We're home to Canada's Best Snow
Our location 7,200 feet high on the Continental Divide, in the heart of the Canadian Rockies, makes us a natural magnet for the greatest snow in the country. As Canada's highest Ski & Snowboard resort, Mother Nature spoils us with light, dry, soft, and silky snow every season. Our delicious natural snow creates incredible ski and snowboarding conditions, complemented by views so picturesque they leave you with an indelible in-print.
2. Extra-long winter season means extra-long fun
The fun at Sunshine Village starts in early November and rides all the way through to late May. Our seven-month shred season makes us the longest non-glacial ski season in Canada. With nearly 200 days of skiing and snowboarding in the Canadian Rockies, there are no excuses not to enjoy the world-class slopes of Sunshine's three mountains.
3. Our diverse ski and snowboard terrain offers something for everyone
Our vast and varied terrain is suitable for all ability levels of winter sport enthusiasts from first timers to the most extreme riders who want to access the most extreme big mountain runs. Our 3 mountains offer more than 3,500 acres of skiable terrain in which all ages and ability levels can have tons of fun.
4. Our high-speed lift system takes you further, faster
Skiers and snowboarders at Banff Sunshine Village not only have more mountains to explore and enjoy, but they're also treated to the fastest and most modern lift system in Canada, which includes the country's only heated high-speed lift Teepee Town LX. Our efficient lift system will have you riding in comfort (and warmth) allowing you to spend more time carving down our slopes.
5. Getting here is easy
For skiers looking for convenience, part of the added beauty of Banff Sunshine Village is our location just 90 minutes west of Calgary, and 15 minutes west of Banff, on the Trans Canada Highways (1). Our convenient location allows visitors to enjoy both day trips and extend ski-cations while relaxing from the hustle of the city.
6. You can stay in and be the first on the slopes
Sunshine Mountain Lodge is the only ski-in, ski-out hotel in Banff National Park. Located in the heart of Sunshine Village, the breathtaking scenery of the Canadian Rockies makes our hotel unique in every way. When you stay, it's almost surreal to know that the best snow and runs are just footsteps from your room. Get up early and have the slopes just for yourself.
At the lodge, we also offer casual and fine dining, one of the largest hot tubs in Canada and family-friendly activities.
7. Our dedicated team
At Banff Sunshine Village, we're committed to providing you with service that will WOW you. It's our goal to be the place where we create memories, that will last a lifetime. Our team focuses on delivering service excellence to all guests so you can feel Banff Sunshine like your second home. This commitment was recognized with an ALTO (Travel Alberta Tourism Award) in 2016.
How to vote for us?
With some many good reasons, now you're wondering how to vote. The process is very simple. First, go to this link. You'll have to Log in or Sign up to vote. If it is your first time, you could either sign up with Facebook or by Email. We recommend using Facebook, as it is the fastest and easiest way to start voting. Once you're done registering or logging in, all you have to do is find us in the categories we are nominated for and click on the 'Vote Now' bottom.
Voting will be open until September 22nd, 2018 and the winners will be announced at the World Ski Awards Ceremony on 17th November 2018.
We count on your vote, Sunshiners! Let's show the world how great ski and snowboard seasons are at Banff Sunshine Village.
​​​​