Wednesday, September 26
Level 1 'Zig Zag' World Premiere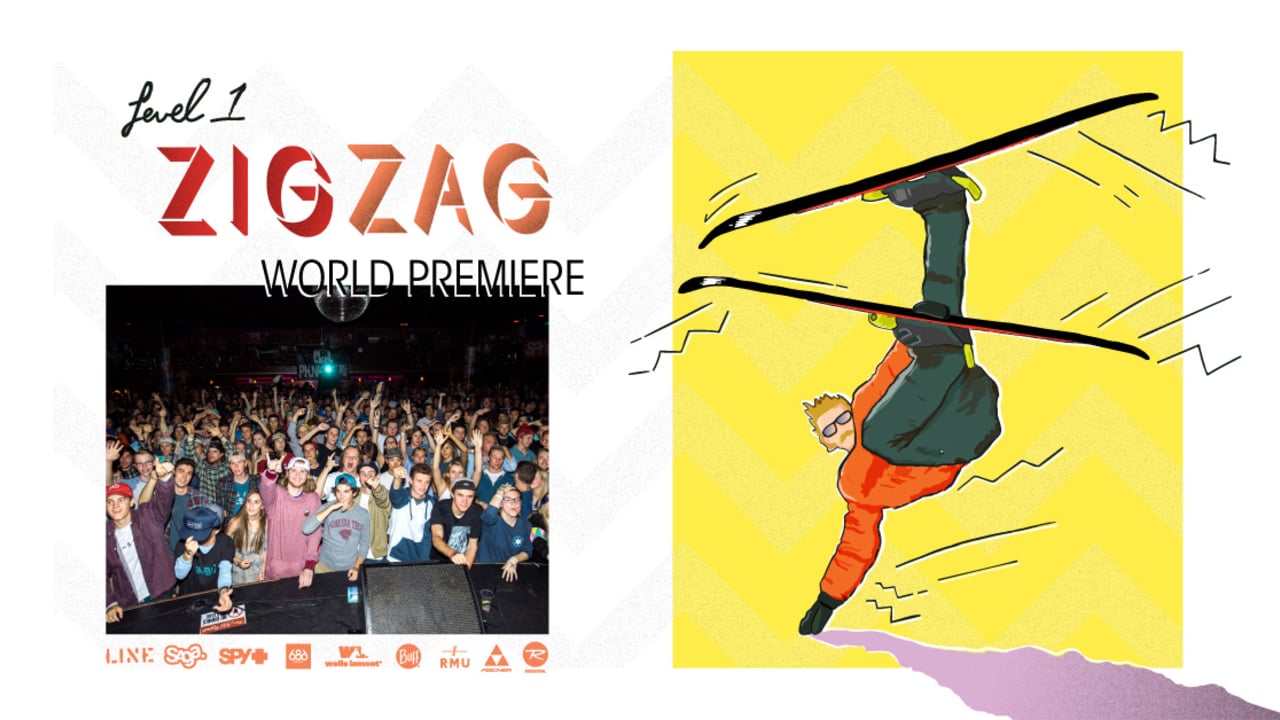 Sep 26, 2018
Level 1 'Zig Zag' World Premiere
Level 1 released the 'Zig Zag' movie last September 22nd in Denver, Colorado. This year, Banff Sunshine Village was chosen as a location for the newest ski movie.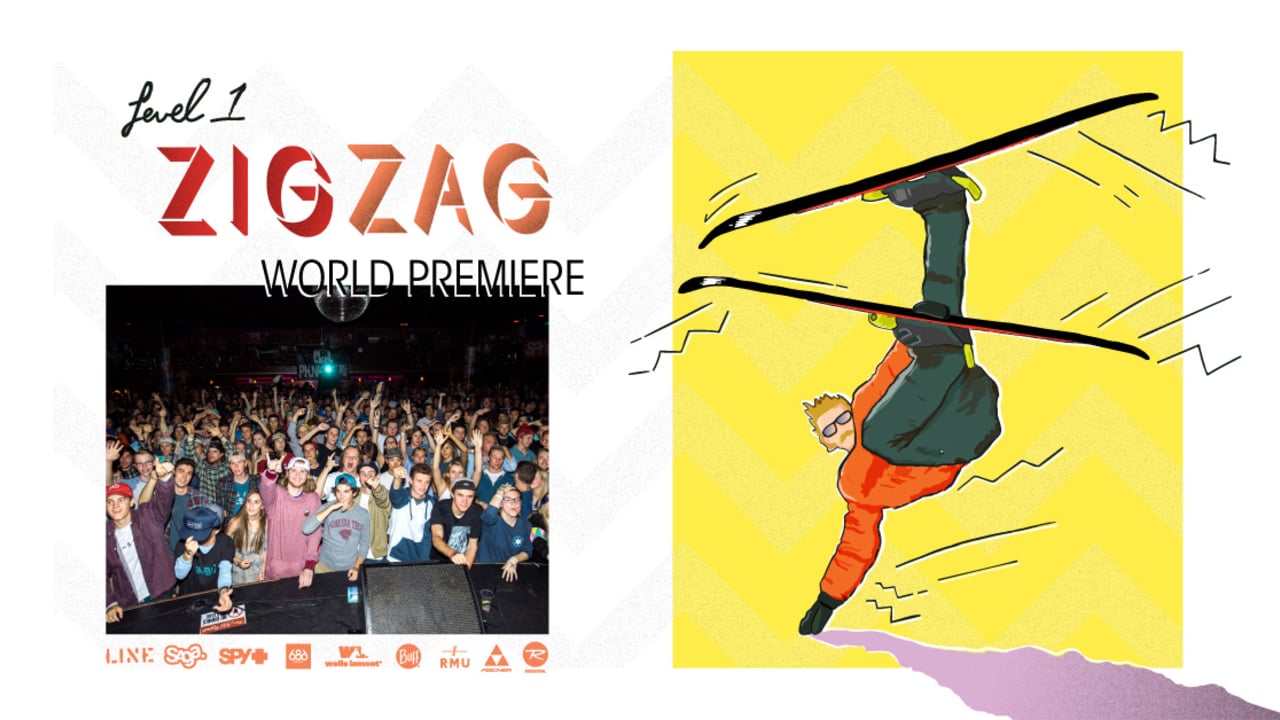 Premiere season is back! You know winter is fast approaching when after a long summer, new ski movies start releasing week after week. With so much snow on the screens, these films not only bring back memories of our last winter in the Canadian Rockies, but they grow our urge for hitting the slopes of Sunshine Village.
As we get ready for our Opening Day, there's no better way to wait for the upcoming ski and snowboard season than hanging out with your friends to catch the latest ski films. If you and your buddies have done this before, you know what we're talking about.
However, this fall, you'll see us on the big screen as part of the new Level 1 movie!
For nearly two decades, Level 1 has captured some of the best skiing action and delivered top-notch movies for everyone's delight. Directed by Freedle Coty and Josh Berman, this year's movie includes shoots in Canada, USA, Sweden, Switzerland, Japan, Russia and Finland.
Banff Sunshine Village was chosen as one of the Canadian locations for this project. The cast of riders stopped at our resort in late May to enjoy the deep powder, take in the incredible mountain views and film some unbelievable segments that were streamed for the very first time last Saturday night.
The Level 1 production team brought the party to Denver, Colorado for the world premiere of 'Zig Zag' on September 22nd. Music, prizes, athlete poster signing, and a BBQ set up the event for a major success as hundreds of fans gathered to watch one of the most anticipated movies of the Ski Movie Premiere Season.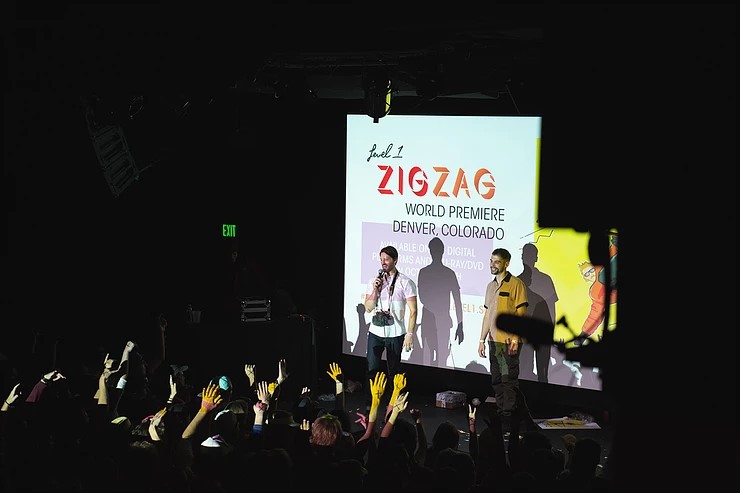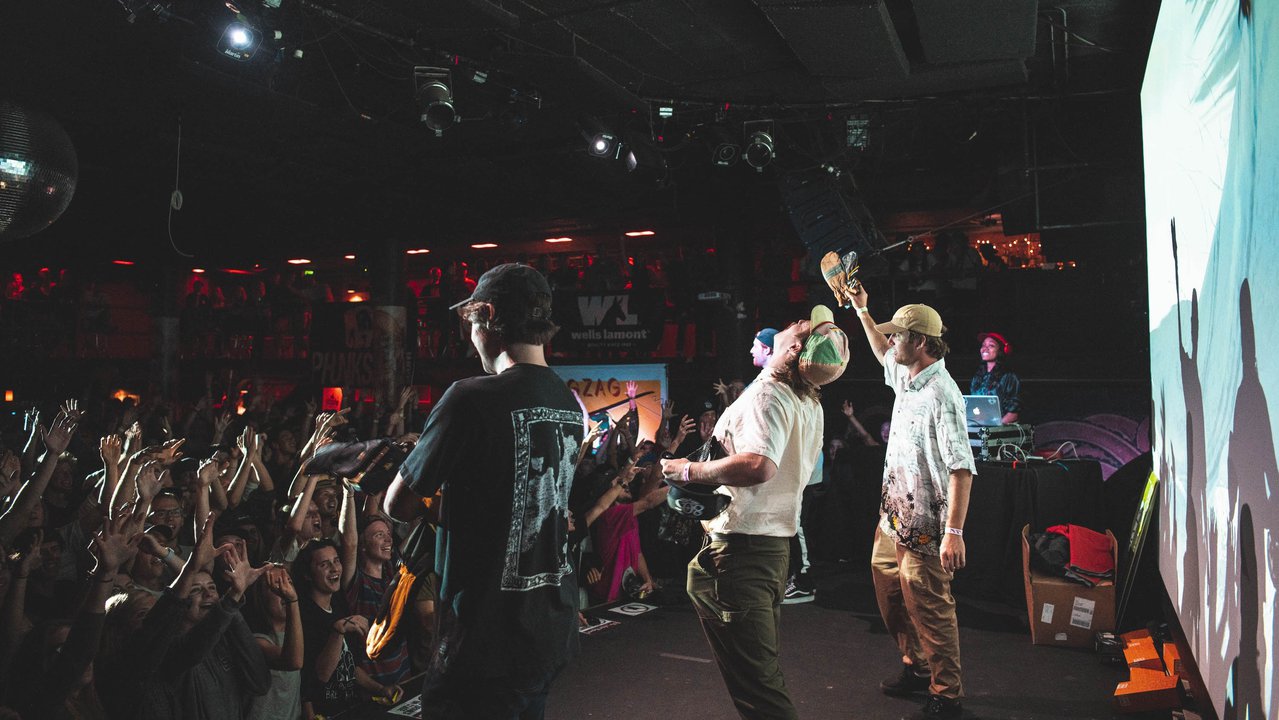 Photos by Laura Obermeyer
The new Level 1 movie features a crew of talented riders, including Parker White, Laurent De Martin, Sämi Ortlieb, Chris Logan, Will Berman, Keegan Kilbride, Will Wesson, Thayne Rich, Peyben Hägglund, KC Deane, LJ Strenio, Khai Krepela, Kim Boberg, Oliver Karlberg, Tanner Rainville, Duncan Adams, Ahmet Dadali, McRae Williams, Wiley Miller, and friends.
About the name of the movie, the team says 'Zig Zag' has two definitions: 1. a pattern created using alternating course. 2. another word for skiing. The producers also said that "Level 1 documents a lifestyle of contradiction. Timeless ephemera. Love and money. Natural and synthetic. Powder and slush. Stagnant and innovative. Untracked and well-travelled. Consistent but not predictable. Swerving left, right and diagonal, yet never asleep at the wheel."
Haven't watched the trailer yet? Here you go:
Could you spot Sunshine Village? The premiere in Calgary will be on October 13, 2018 at Globe Cinema. Tickets are already on sale!
Some of the best shots of the 2017/2018 ski season were put together for this film. At Sunshine, we were thrilled to be part of this project, and to show the world what skiing and riding the Canadian Rockies is like.
The 'Zig Zag' movie will be available on all digital platforms and Blu-ray and DVD on October 25, 2018. We hope you enjoy it as much as we did being part of it. Ski you soon!