Wednesday, September 5
Soak in the benefits of the Canadian Rockies!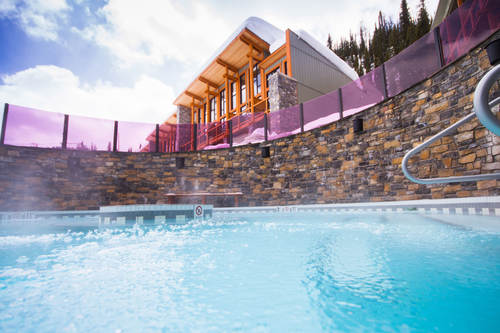 Sep 5, 2018
Soak in the benefits of the Canadian Rockies!
What's so beneficial about soaking in a hot tub?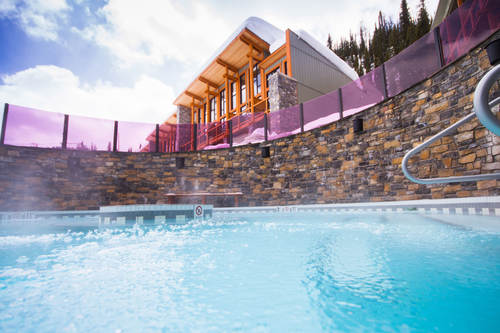 Dreaming of winter, or your next mountain getaway? If you've never stayed at Sunshine Mountain Lodge before you're in for a treat. If you've booked your stay for winter or summer, in addition to looking forward to carving up Canada's Best Snow on our slopes, or taking in the endless mountain views; you can add soaking it all in after a great day in the mountains in our outdoor hot tub. Which is Banff's largest outdoor hot tub.
After an active day of skiing, snowboarding, or hiking at Sunshine Village, it's common to feel a little stiff. Especially if it's been a while since your last Sunshine adventure. Lucky for you, we have a relaxing remedy to soothe your tired muscles. Take a dip in our outdoor hot tub. Before bed, rest and relax your muscles in steamy hot water.
Our outdoor hot tub is located on the Lobby Level of Sunshine Mountain Lodge, and is open from 8:30 AM to 10 PM, all year long.
Almost everyone who enjoys a hot shower or bath knows how soothing hot water can be on tight, sore muscles, but there are so many more benefits that hot water can have on the body.
Heart health and obesity
One of the most beneficial effects of hot tubs is bestowed on the heart. When we immerse ourselves in warm or hot water, our blood vessels dilate and in as little as 20 minutes, blood pressure is reduced. One 2018 study published in Experimental Biology found that soaking in a hot tub several times a week for two months resulted in improved cardiovascular health and beneficial changes in fat tissue, as well as other improvements that suggest a reduced risk of diabetes and other metabolic problems. The study, carried out on a group of obese women with polycystic ovary syndrome, showed that heat exposure helps to reduce inflammation, which actually causes metabolic health impairments in this group.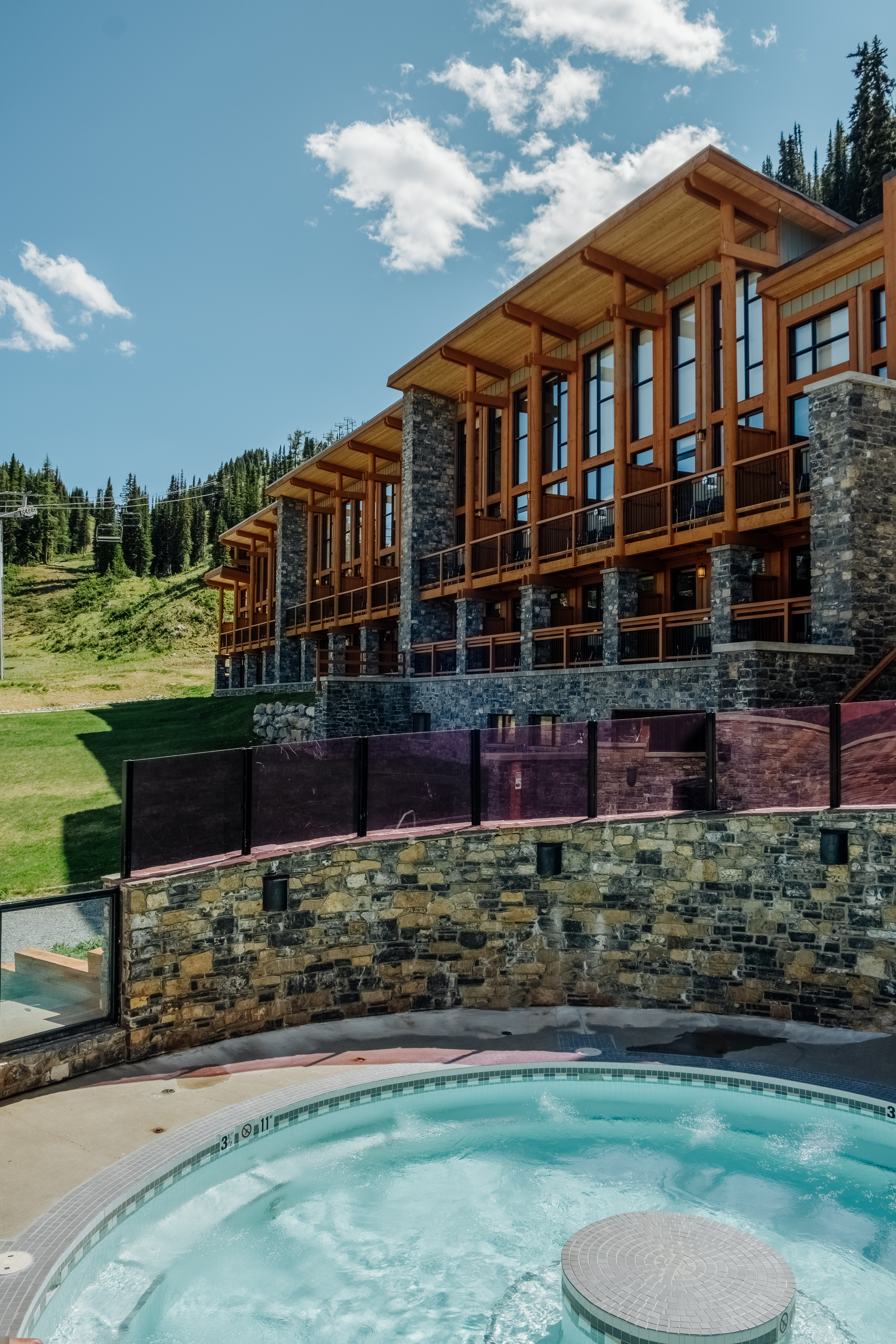 Blood sugar levels
Hot tubs can also help bring blood sugar levels down. High sugar and high carbohydrate diets can lead to the development of Type 2 diabetes, which is why it is so important to consume a Mediterranean-style diet comprising lean proteins, seasonal fruits and vegetables, and Omega-3 essential fatty acids. One study on a group of men and women aged 43 to 58 with Type 2 diabetes found that hot tub therapy helped them reduce their blood sugar levels, lose weight, and improve their sleep patterns. It is important to note that hot tubs are not for everyone; for instance, those with neuropathy should be very careful, since they cannot tell if the water is too hot for their skin. If you have diabetes, it is recommended that you check with your doctor to ensure this therapy is indicated for you.
Stress levels and pain relief
Stress and related issues such as anxiety and depression are prevalent across the globe, and throughout history, different cultures have turned to water as a way to bring stress levels down without the need for medication. Top spas have a water or thermal area, which tend to have saunas, steam baths, and hot pools or tubs. The benefits of water therapy include pain relief and a greater sense of calm, which is particularly fabulous after an energetic day on the slopes.
While you are at Sunshine Mountain Lodge, make the most of the majestic natural settings by taking time to contemplate the beauty around you. Keep stress at bay by enjoying quality time with friends or family, honing your fitness on the snow, and relaxing your cares away at the hot tub. You may be surprised at how easy it is to fall asleep afterwards.
This post was written in collaboration with Jennifer Dawson