Thursday, August 30
The stunning larch trees of Sunshine Meadows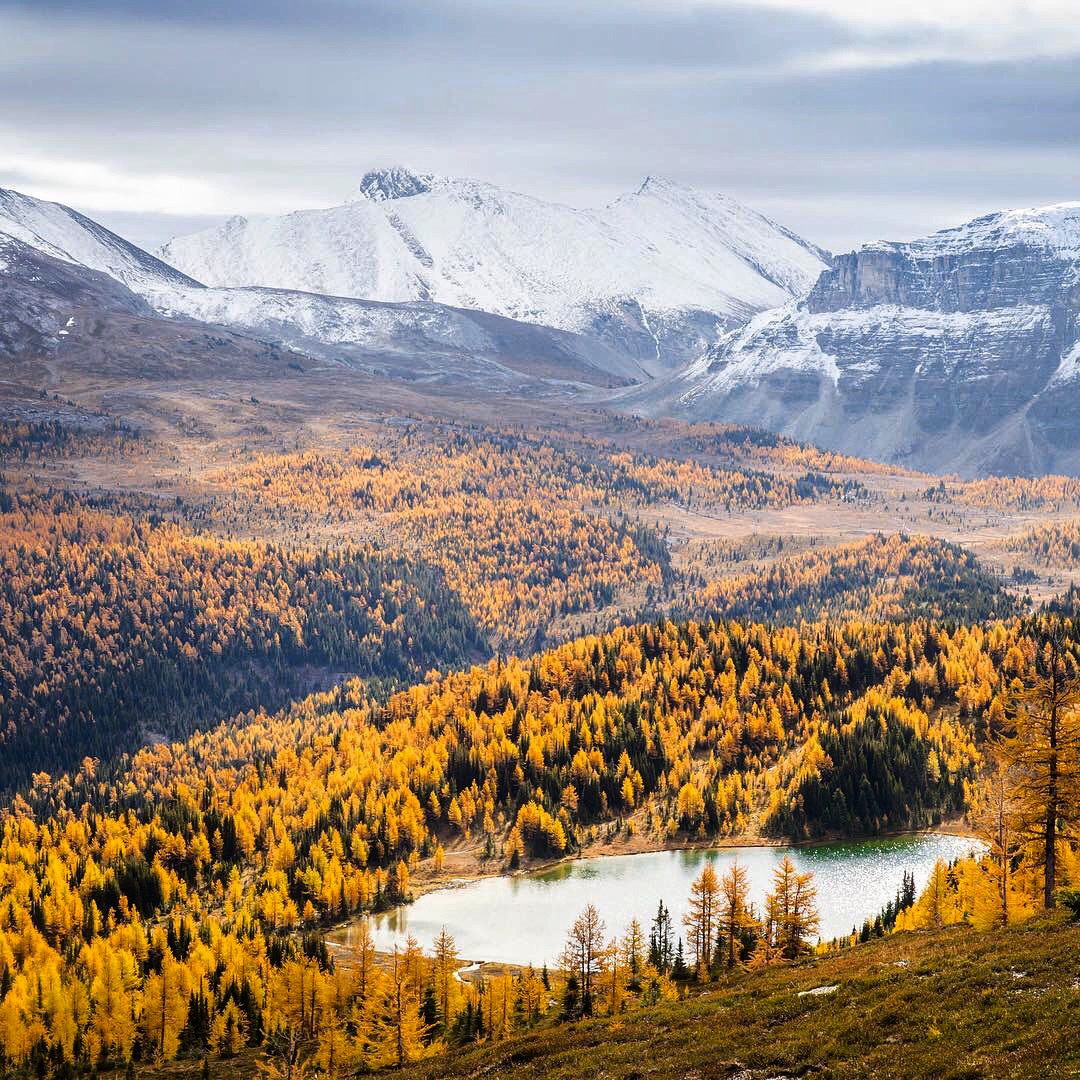 Aug 30, 2018
The stunning larch trees of Sunshine Meadows
Every autumn, new colors arrive to Sunshine Meadows as the alpine larch trees turn from a vivid green to a beautiful shade of yellow.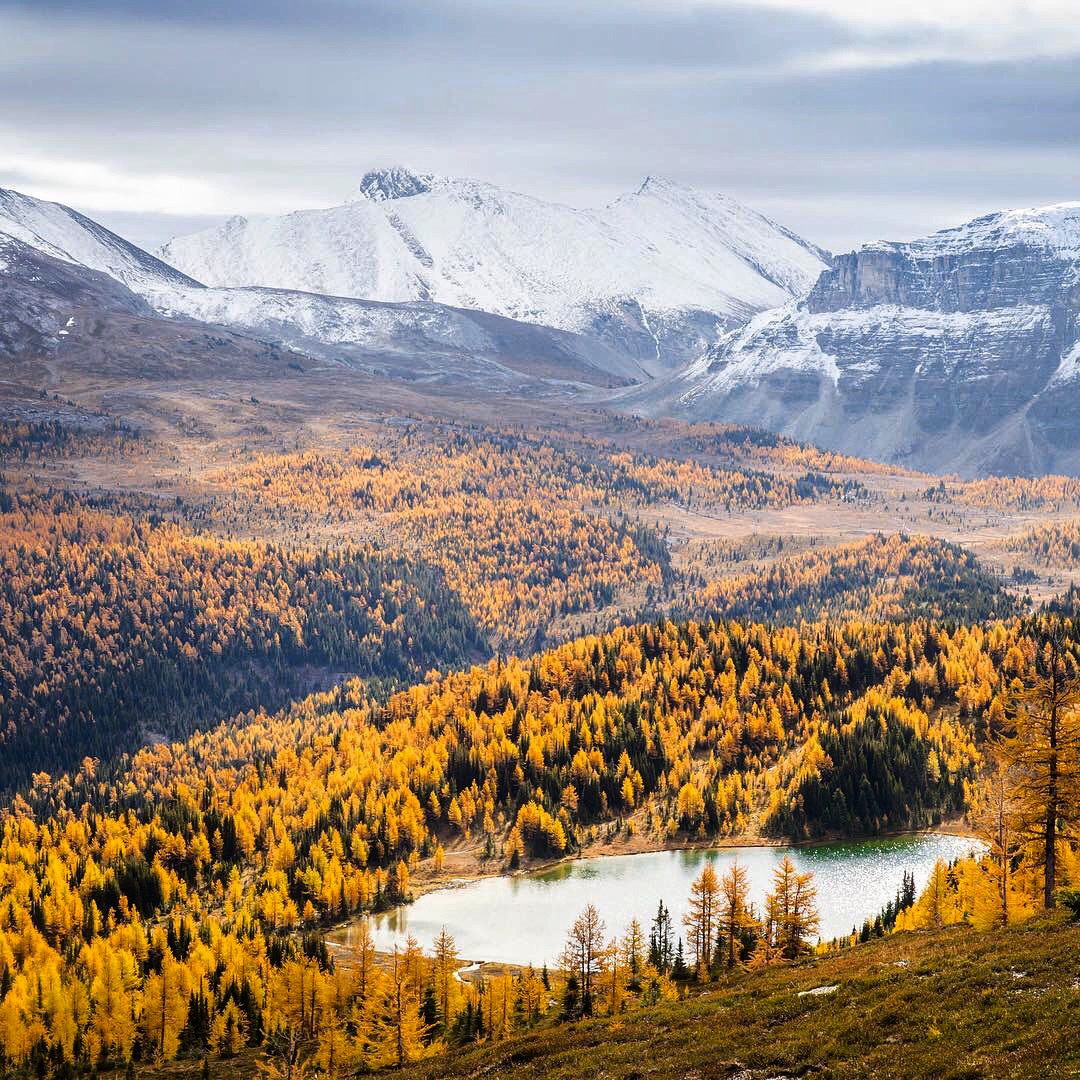 At Banff Sunshine Village, every season is an opportunity for a new alpine experience. While in winter pure white powder covers the Canadian Rockies, in summer, green trees and bright wildflowers steal all the attention. But there is more. As fall makes its way to Alberta, the green colours of Sunshine Meadows step back to introduce us to a brand-new palette of colours.
Before winter comes, travelers, from all over the world, and locals go to the mountains every year in search of the beautiful larch trees. Native to Canada and the Northern United States, the Alpine Larches are the happiest in high, snowy areas and are great at preventing soil erosion. Most Alpine Larches grow between 10 to 25 m (33 to 82 ft) tall and spread as much as 15 m (50 feet) wide. These trees also tend to live for several hundreds of years. There are records that indicate that the oldest larch tree in Canada is around 2,000 years old.
Wondering what makes them so unique? Unlike most pine trees, larches are the only Canadian deciduous conifers tree that turn to a golden colour before dropping all their needles to the ground. This process, as you may imagine, creates new stunning scenery for everyone to enjoy.
Larch viewing season in Alberta starts soon and Sunshine Meadows offer an exceptional experience without the crowds! The colours at Sunshine have already started to change. Soon, we will be fully covered with a bright shade of orange as the rest of the alpine larch trees in our resort begin their transition.
This spectacular show of autumn colours happens only once a year and often disappears as quickly as it comes. To spot them in all of their fall splendour, hike with us this September. The trails at Sunshine Meadows are easily accessible for the whole family and all hiking skills allowing any the ability to admire the iconic Canadian Rockies turn into autumn. For a small amount of effort, you'll get one of the most beautiful views in the region. Trust us, the effort-reward ratio doesn't get much better than this.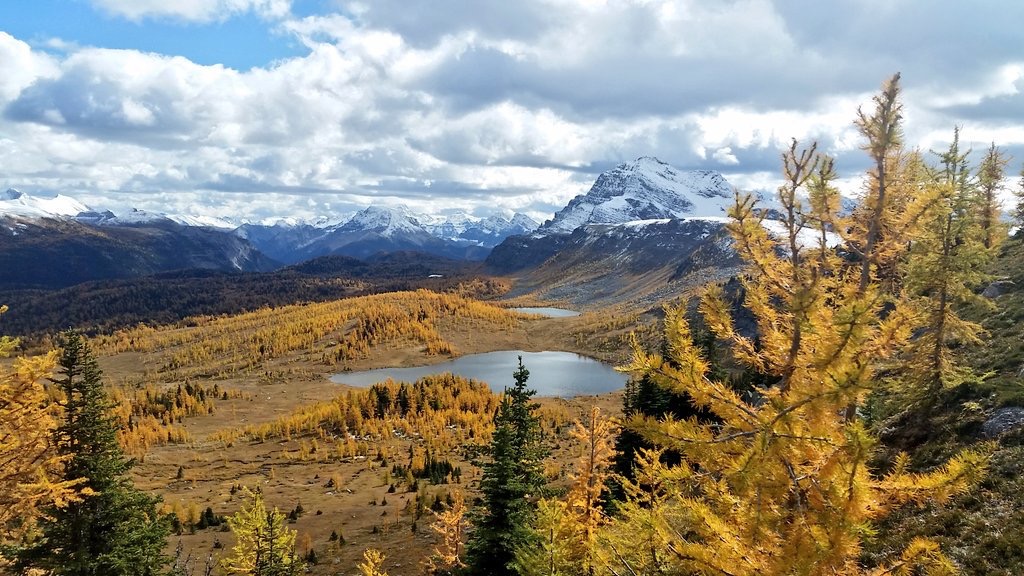 If you're already thinking of the cool pictures and selfies you can brag to your friends about, here are some key dates to consider when planning your next fall adventure:
- Our Gondola closes for the season on September 3, 2018. From now until then it will run from 8 AM to 6 PM, Friday - Monday
- From September 4 to September 23, 2018, access to Sunshine Meadows will be provided by our Scenic Alpine Shuttle. Shuttle service will be available daily until September 23rd from 8 AM – 6 PM
Remember that summer at Sunshine is free for all 2018/19 Banff Sunshine Season Pass holders.
To book your next hike, click here.