Monday, July 16
Wildflowers of the Canadian Rockies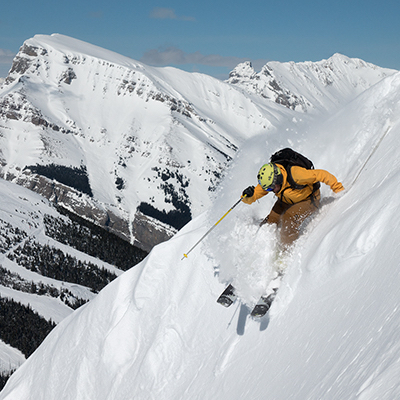 Jul 16, 2018
Wildflowers of the Canadian Rockies
Wildflowers will brighten your visit to Sunshine Meadows this summer
Sunshine Meadows is known as the most stunning alpine setting in the Canadian Rockies. Situated at an average elevation of 7,200 feet, Sunshine Meadows is a natural garden that comes to life every summer, offering views like no other. Free of trees and large shrubs, Alpine Meadows emerge wherever there are open and sunny areas. High alpine meadows play an important role in the ecosystem by attracting and supporting flora and fauna that can only grow in an alpine meadow environment.
Sunshine's Alpine Meadow is beneficial for the animals and plants that call it home, and for people curious to discover the beauty of nature. The abundance of wildflowers and grasses growing in these areas improve the quality of the air we breathe. If true western relaxation is what you seek, you'll find peace of mind in the Canadian Rockies.
At Sunshine Meadows, the wildflowers begin to bloom in early spring, as soon as the snow starts to melt. The exceptionally warm temperatures of July and August create the perfect conditions for wildflower viewing in the Canadian Rockies.
Wildflowers at Sunshine Meadows bloom yearly. Each year the crop of wildflowers blossom, despite changing variables of slope orientation, wind, soil, and precipitation. Depending on the time of your visit, different species of flowers will be prime for viewing. We recommend coming often, to see each of the flowers at their peak. With the changing flora, each visit feels unique.
Sunshine Meadows is a favorite hiking and sightseeing destination. The different species of wildflowers framed by the Rocky Mountains make the scenery unforgettable no matter what path you take. While hiking, some of the species that could be recognized with ease include Western Anemone, Rock Jasmine, Arnica, Daisy fleabane, Fireweed and Purple Fleabane.
Western Anemone
These cream-white flowers bloom in early July, soon after the snows melt. This species has tiny leaves around the base and its stems are covered by relatively long, white, silky hairs.
Rock Jasmine
Blooms in mid-July. This flower of tiny leaves has a short stem topped by a soft creamy white flower with a yellow, or pinkish center.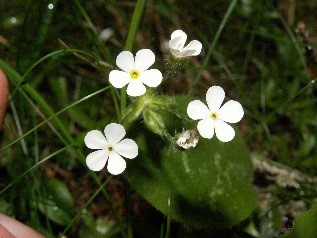 Arnica
Arnicas bloom in late July. Serrated heart-shaped lower leaves topped by a cheerful lemon-yellow flower on a tall stem.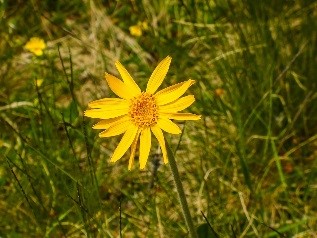 Daisy fleabane
You'll see these flowers in early August. Several stems arising from the base, crowned with daisy-like blossoms of white, pink, or pale purple surrounding a yellow disk.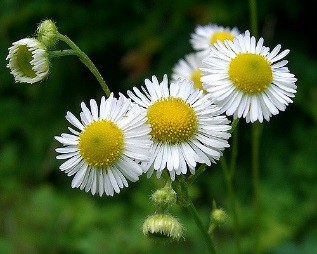 Fireweed
Blooms around mid-August. Fireweed are large, magenta flowers that open along a tall stem covered with green lance-like leaves.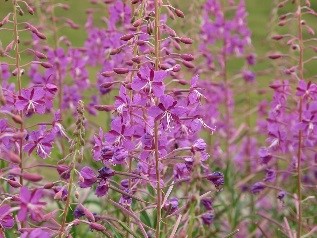 ​​​​​​​
​​​​​​​
Purple Fleabane
Resembling a daisy, this flower has a yellow center, purple petals and a thick rootstock. This flower is around all August.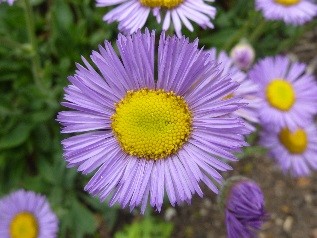 ​​​​​​​
Remember that protecting wildflowers is everyone's responsibility. You can enjoy the beautiful wildflowers of Sunshine Meadows in their wild setting through photography, identification, or simply admiration. Leave them intact so flowers continue to thrive in this area and future visitors to Banff National Park can have the same enjoyable experience.
To learn more about wild life in the Canadian Rockies and Banff Sunshine Village, stop by the Interpretive Center next time you visit us.