Sunday, January 7
Elvis is on the MOUNTAIN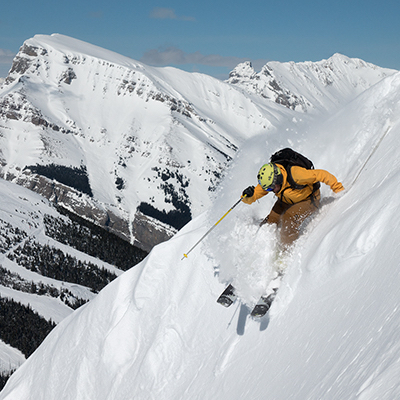 Jan 7, 2018
Elvis is on the MOUNTAIN
Elvis in on the mountain, we repeat Elvis is on the Mountain.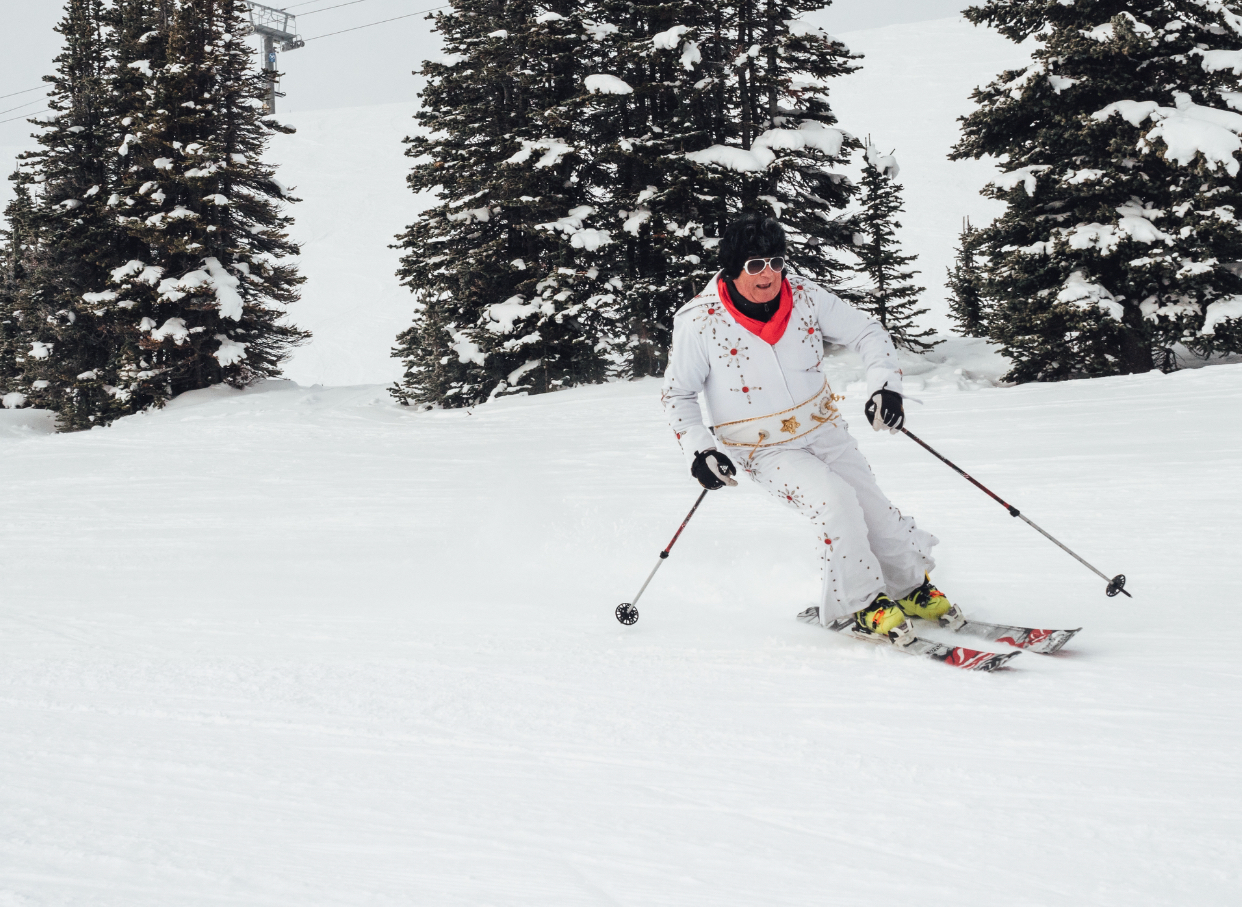 Happy Birthday Mr. Presley! The King of rock and roll, was a fan of celebrating his Birthday, January 8, Skiing the Rockies with his Queen Precilla.
Tomorrow, On January 8th, Be The King and Ski For Free at Banff Sunshine.

Load up your playlist with the best of Elvis, put on your bell bottoms, and find a bedazzled cape to through over your shoulder as you say "thank you, thank you very much," to our ticket clerk as you receive your free lift ticket for dressing up.
Tomorrow, celebrate Elvis' birthday with us, as the king of rock'n'roll takes over the mountain.
This year, we're celebrating Elvis' Birthday, as he would have wanted. On the slopes.
We'll be playing the BEST of Elvis all day long as we groove like King himself. For a Hungry Elvis, fuel up on a friend peanut butter and banana sandwich at the Chimney Corner, in Sunshine Mountain Lodge.
Our checf makes a mean pb+b! These tasty, tasty, treats will be free (while supplies last) for all Elvis impersonators.

On January 8th, dress as the King and ski for free. Need an Elvis costume, pick one up at the Calgary Costume Shoppe.


Want a free lift ticket, dress up as Elvis Presley on January 8th and Ski For Free