Tuesday, January 9
Grizzly Park Now Open!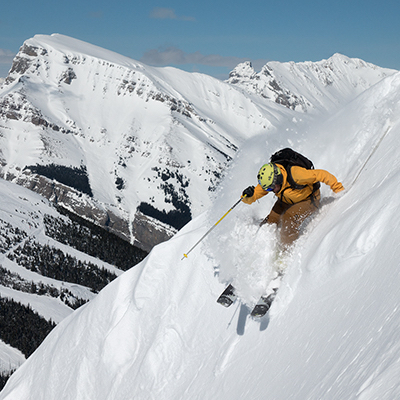 Jan 9, 2018
Grizzly Park Now Open!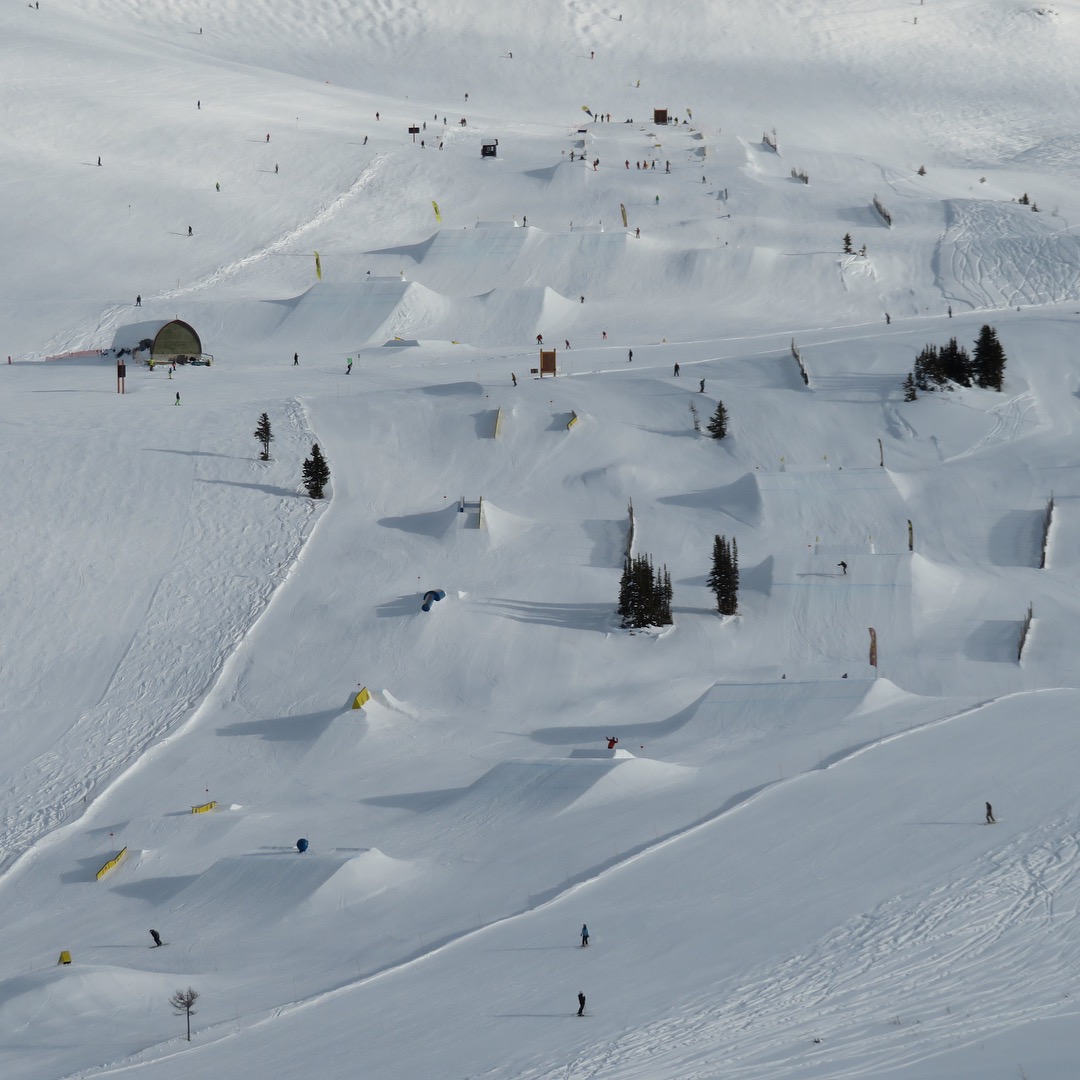 Ride The Rockies Longest Park Run!
This week, our team of park builders put the finishing touches on our Grizzly Terrain Park. Traditionally our Grizzly Park has been the home of our XL jumps and XL Rails.
This year, we decided to mix it up a bit. New for 2018, our Grizzly Park is the place to progress your jump skill on our M jump line, and to dominate our XL Jib Features.
On the M Jump Line, get in the flow as you through your classics, or practice new tricks on the five jump flow line. Each jump leads perfectly into the next.
On the jib side, progress your skills as your ride down the XL jib line that features a variety of rails, tubes, bigger boxes, and a wall ride.
With Grizzly Park now open, skiers and snowboarders have over a kilometer of playful park features to ride through from the top of Divide Park all the way to the bottom of Divide Express.
Banff Sunshine Village now has all four terrain parks open! If you're interested in learning to ride park or getting better at park we recommend you start small with our Wolverine Kid's Play Terrain Park and then move up to our Spring Hill, Divide, and Grizzly Parks.