Wednesday, March 7
Ride The Wild West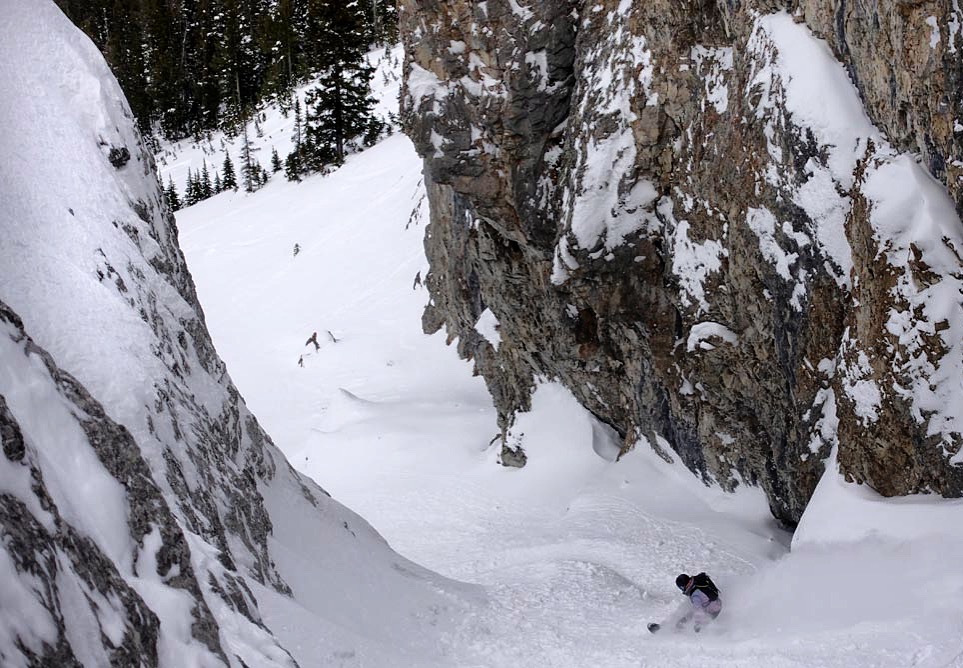 Mar 7, 2018
Ride The Wild West
Ski how the West is Rode!
Ride The Wild West, Banff Sunshine Village.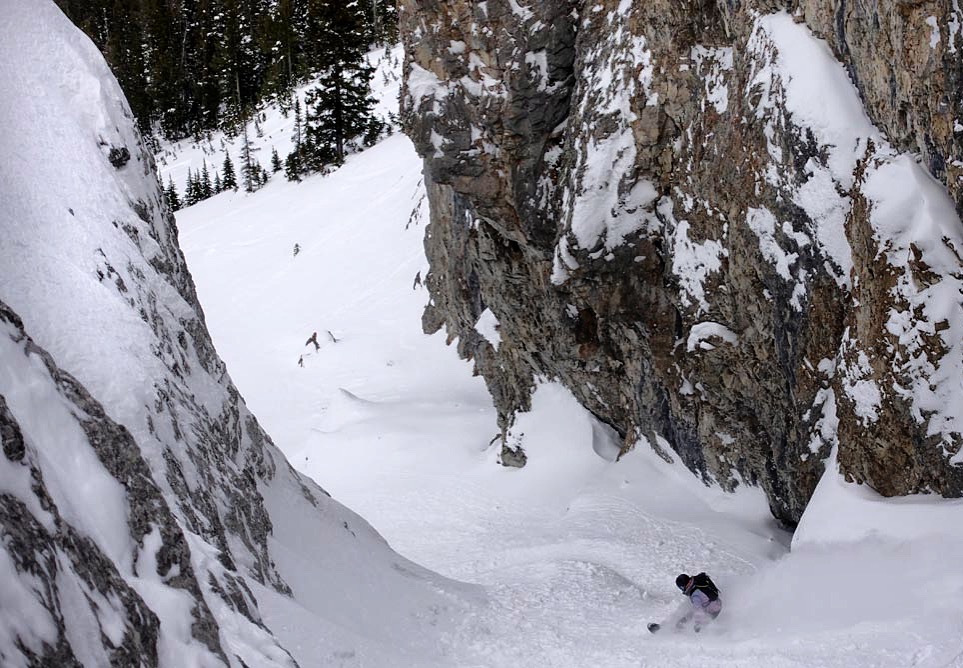 The Canada Rockies are home to some of the most scenic, exhilarating, and challenging ski terrain in the world. Including Banff Sunshine's Wild West, and Delirium Dive extreme freeride zones.

The Wild West, like Delirium Dive, is an expert only extreme ski and snowboard zone with technical terrain and slopes upwards of 40 degrees.

Like Delirium Dive, to enter the Wild West skiers and snowboarders are required to have a backpack, beacon, probe, shovel, and be ridding with a buddy.

Unlike Delirium Dive, the Wild West invites you in, fooling you with rolling powder slopes before choking you in tight, technical, adrenaline pumping terrain.

Located on Goat's Eye Mountain, we first opened the steep and technically challenging Wild West Freeride zone in 2003. Over the years, we've only been able to open the terrain in strong snow years, which thankfully 2018 is.

The challenging expert-only runs of the Wild West are named after the original mavericks of Banff and the Canadian Rockies. The five runs vary in difficulty, but all feature steep, rocky, action-oriented terrain.

The 5 Runs of the Wild West:
- Wheeler's: the easiest of the five extreme Chutes.
- Peyto's: A tight steep choke that will get your heart racing.
- Engler's: An adrenaline pumping steep technical chute with cliffs and pillows.
- Luxton's a steep, dangerous, almost unskiable line.
- Cain's Cliff's- A sheer cliff ban that is believed to be unskiable for all.

New to the Wild West? Start with Wheeler's, named after Arthur Wheeler, the man responsible for surveying the mountains of Banff Sunshine. This spring, get familiar with the wild characters of the Canadian Rockies. Need an excuse to spend more time in the Rockies, order your 2018 Sunshine spring pass today and ski all spring long (from March 17th to May 21st) for as little $354.
Like Delirium Dive, the status of the Wild West is dependant on snow and ski conditions. For the most up to date status, follow @ssvsnowsafety on twitter.