Saturday, February 24
Stay Warm On The Slopes!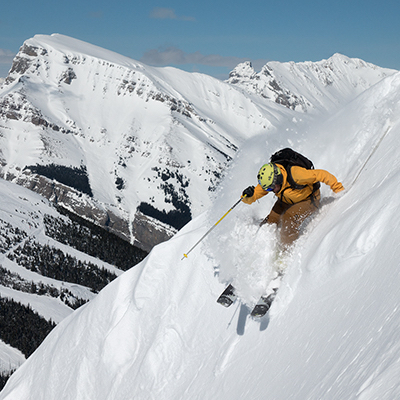 Feb 24, 2018
Stay Warm On The Slopes!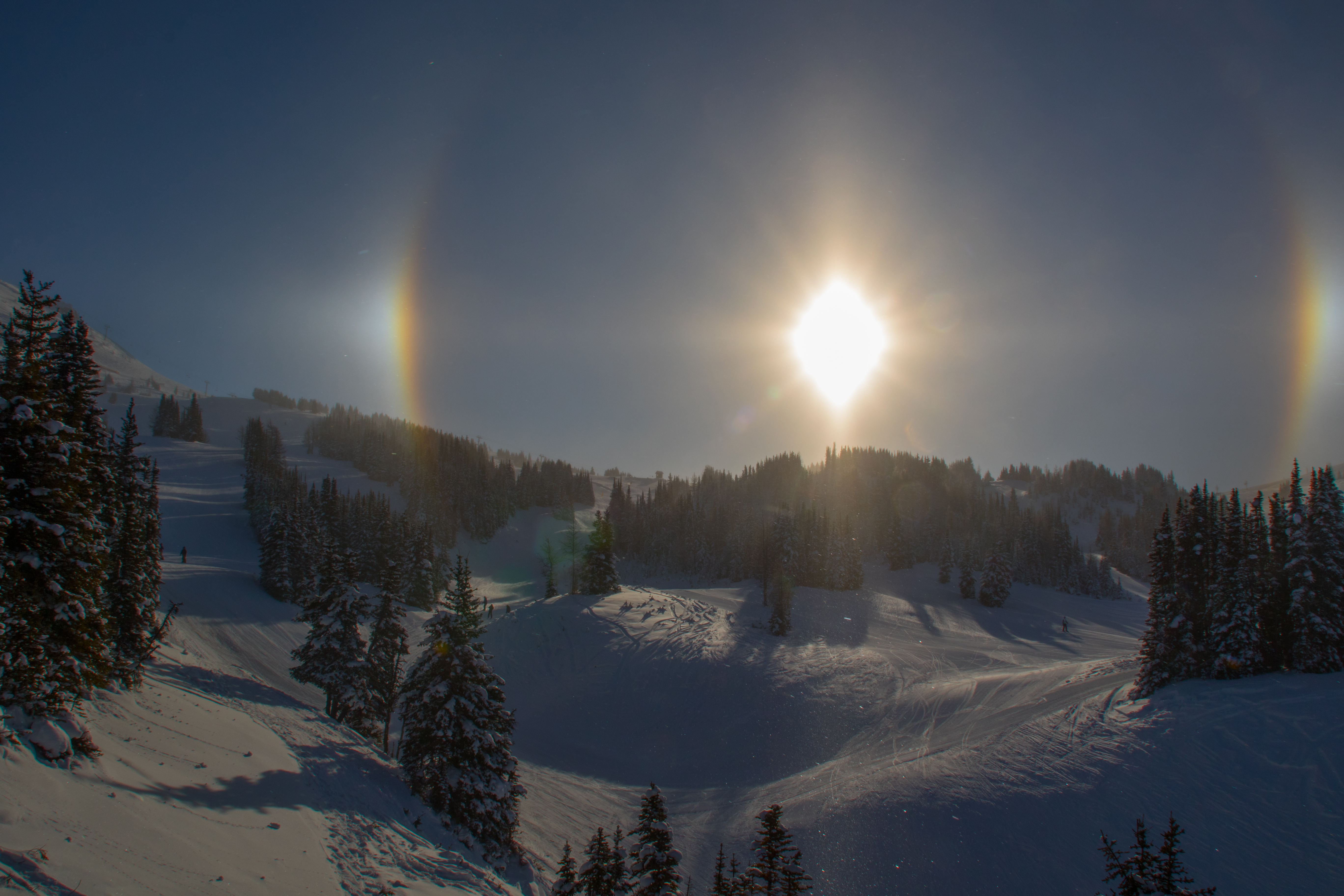 Tips to staying warm when skiing or riding at Banff Sunshine Village
Winter in the Canadian Rockies is Canada's most renewable resources. Every year from late October until early June, winter takes ownership of Banff Sunshine Village. Our location high on the Continental Divide makes us a magnet for snow. Each year we see 30 plus feet of snowfall at our resort. For many Canadian's skiing and snowboarding is the best part of Canadian Winters.
While it's cold outside, we've learned to make the most of the below zero celsius weather by working up a sweat, and by enjoying the great Canadian outdoors. When it's cold outside, don't let mercury reading keep you indoors. Instead, dress for the weather, and head to the slopes of Banff Sunshine Village.
With their crisp blue skys, and bright sun dog's, often the coolest of days are the prettiest of days on the mountain.
Be Ready For The Day:
· Fuel up, when it's cold outside, it's especially important to feed yourself with enough substance for a day on the slopes. In addition to the energy you'll need for a day of physical activity cruising down the mountains, your body will burn extra calories as it works to keep you warm. Fill up for a day on the slopes, grab a hearty breakfast at Creekside, or a breakfast sandwich at First Tracks to eat on the gondola.
· Dress for the weather, when it's cold outside remember to LAYER UP. Start with your base layer (we're big fans of Airblaster's ninja suite- which is available at Sunshine Sports), pull on a ski sweater overtop of your base layer, zip up an inner insulated coat, and then put on your ski coat.
· Wear mitts and warm ski socks. Mitts are the hand gear of choice for cold days because they keep your hands warmer. For added warmth, you can put a couple of hand warmers into your mitts.
· Warm up for the ski day with some easy stretches and exercises. Warming up your muscles will help get the blood moving through your body and will aid in keeping you warm.
· Pack extra ski accessories! We're big fans of always packing extra neckwarmers, mitts, socks, and base layers when skiing. If you additional gear to keep you warm, visit our team at Sunshine Sports. They'll help you find the right products to keep you hot on the trails.
While Skiing or Riding
• Move, when on the chair flex and point your toes to encourage circulation, and roll your shoulders away from your ears.
• When skiing, bigger more exaggerated movements will help keep your blood pumping throughout your legs, keeping you nice and toasty.
• Ride Teepee Town LX, the only heated chairlift in Canada. Teepee Town LX features heated seats and an orange bubble that shields skiers and snowboarders from the weather. The five-minute ride will warm you up nicely.
• Take breaks, if your cold, head into Chimney Corner or Trappers for a hot chocolate and warm up break.
While on a "Ski Break"
• Take off your coat, and top layer. When inside, layer down to prevent yourself from sweating. By layering down, you help your body acclimatize; this simple act will also help you stay warmer longer when you head back outside.
• Hydrate, when it's cold outside, we often forget to hydrate as our bodies don't feel thirsty. In cold weather, our blood vessels shrink, which prevents blood from flowing to our fingers and toes. Allowing the energy to be conserved in our core. When it's cold, we still sweat, it just evaporates faster. Additionally, in cold weather when we can see our breath, we are losing respiratory fluids. All these, combined with high elevation, add up, to increase our likelihood of dehydration on the slopes.