Monday, April 16
Winter Skis On!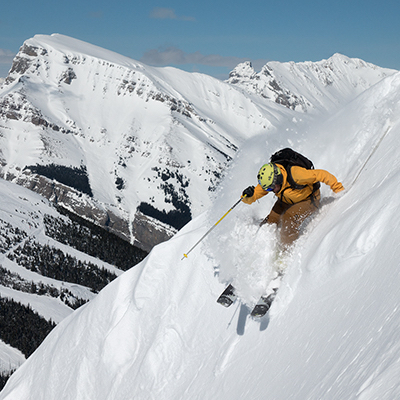 Apr 16, 2018
Winter Skis On!
...And it's still Snowing!
Winter is Skiing Strong this Spring.
Mother Nature has been exceedingly magnanimous with us this ski season. We've been blessed with storm after storm, yielding fruitful powder day after powder day. With even more flurries in the forecast, it seems, there's no stopping winter at Banff Sunshine Village. (For obvious reasons, we can't complain.)
Right now, the clouds above Banff Sunshine are grey and filled with fat flakes of Canada's Best Snow. For our operations team, it appears winter is still in full force.
Just how much snow have we received this winter, you ask??
On the snow water equivalent graph, from Alberta Rivers, our snowfall to date total is hovering just below the upper quartile. With the continued snowfall expected throughout the week, we can expect this year's snowfall accumulation to shoot above the average high.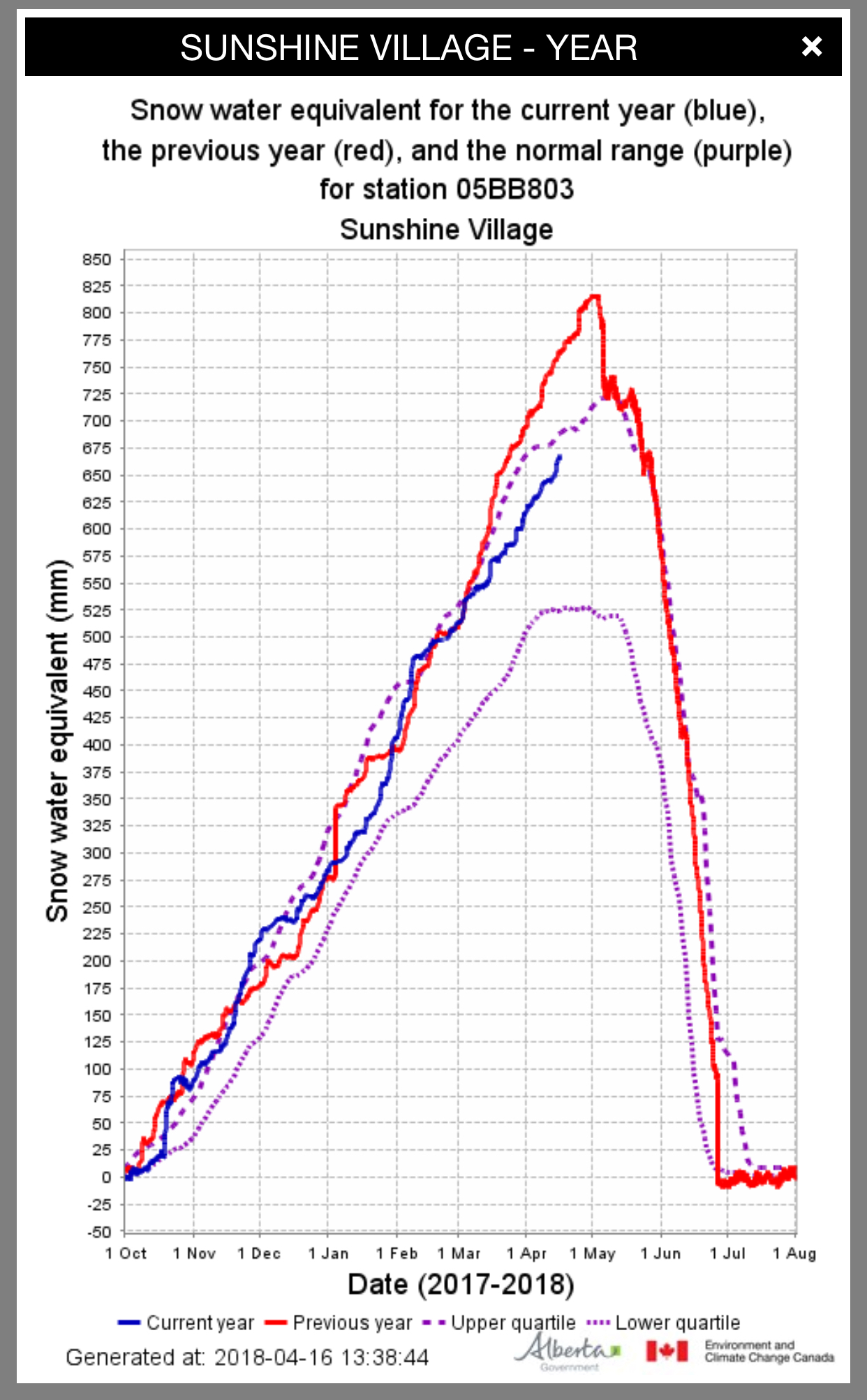 Historically, the months of March and April are our snowiest months. This year, April has made it snow. To date at Banff Sunshine Village, we have received an accumulation of 837 cm of Canada's Best Snow (27'5"). Our current packed powder snow base is 226 cm (7'4'). To put that into perspective, right now we're skiing on a snow base that is deeper than Shaquille O'Neal is tall.
With more flurries promised throughout the week, it's looking like some of the best powder days of the season could still be to come! Can we get a thank you, ULLR?
Celebrate the long winter, this spring. Treat yourself to another colossal powder day (or five) with our 2018 Spring Pass. At just $466, our spring passes ride off in less than five ski days. With all terrain open, including Delirium Dive and the Wild West, there are still plenty of good turns and days to be had this season (34 more ski days to be precise). Banff Sunshine Village is wide open until May 21st.