Monday, September 16
10 Reasons Why You Should Learn to Ski or Snowboard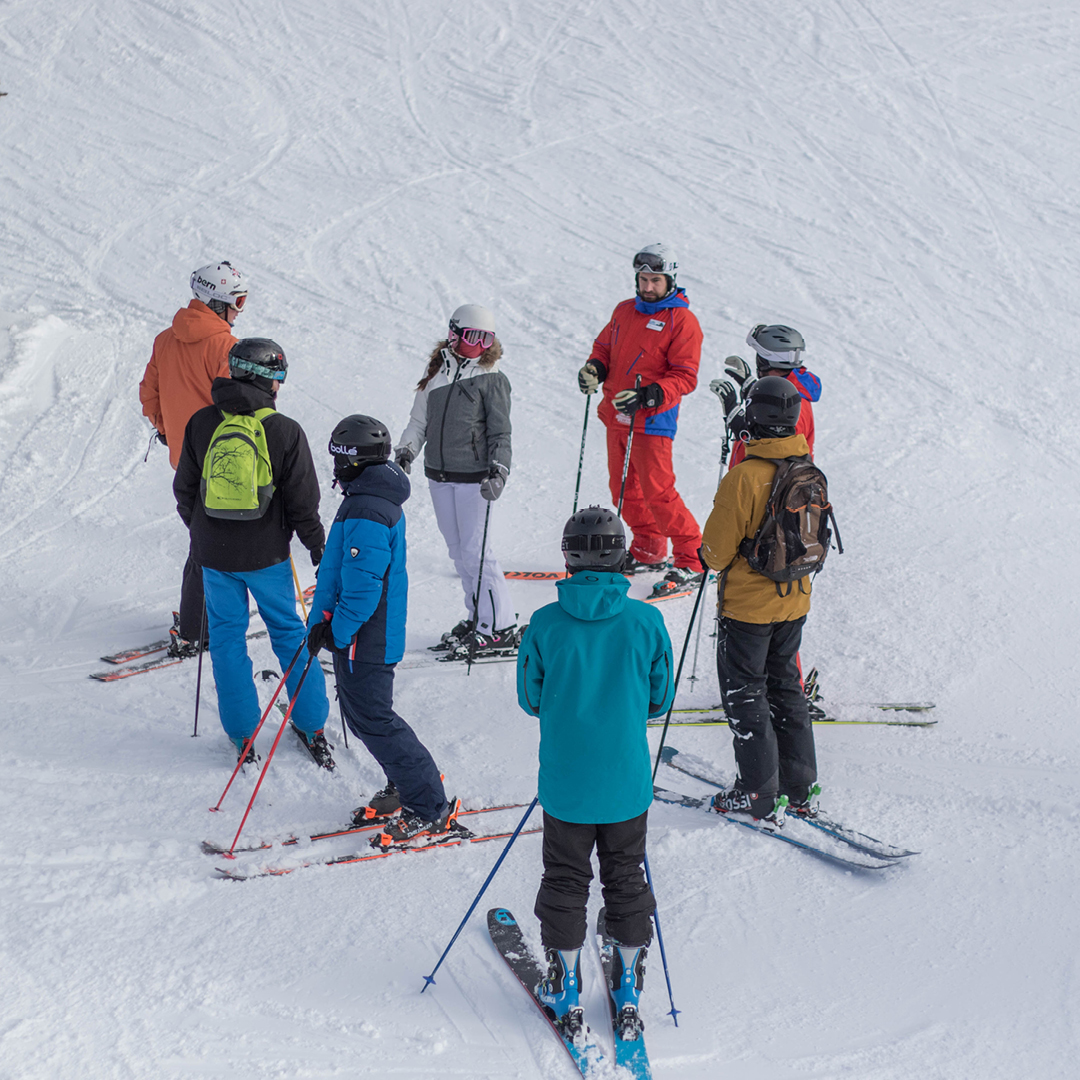 Sep 16, 2019
10 Reasons Why You Should Learn to Ski or Snowboard
Thinking about learning to ski or snowboard this year?
Yeah, oh we're excited for you. You have our "scouts" honor that you'll be happy you learned.
Now, just in case you need a few extra reasons to say, "YES! I'M LEARNING TO SKI THIS WINTER!" we've rounded up 10 reasons why you'll be happy you took up winter's greatest sport.
1. Skiing is "scientifically" proven to make you happier – Studies have shown that just 15 minutes outside in nature can seriously reduce levels of cortisol, the stress hormone. Better yet, only 45 minutes of fresh air can increase your cognitive performance. Now, just imagine the benefits you can gain from an entire day outside in the beautiful Canadian Rockies?
2. Skiing is a great way to challenge yourself – You know the saying if it doesn't challenge you, it doesn't change you. Part of the beauty of skiing and snowboarding is that every day on the mountain is different. Both skiing and snowboarding force you to break out of your comfort zone by trying new runs and new tricks. One of the coolest rewards of winter sports is that when we build confidence on the slopes, that confidence transfers to other areas of our lives.
3. You can enjoy skiing and snowboarding at any age – Both skiing and snowboarding are sports that are technique based, which makes them great sports to enjoy at any age. Once you learn the basic techniques, you can enjoy the thrill of the mountains well into your 90's.
4. Your social life will thank you- Nothing sparks a conversation, quite like being on a chairlift. Skiing and snowboarding are social sports, which makes them a great way to expand your social life and meet new people.
5. Your heart will thank you – Fun fact, skiing, and snowboarding provide great full-body exercise, and a day on the mountains sure beats a day at the gym. In fact, you'll have so much fun you won't even realize you're working out.
6. You'll fall in love with winter – Just ask any skier what their favorite season is.
7. Skications are the best kind of vacations – And with the Ikon Pass and Mountain Collective Pass, exploring the best resorts of North America is now more affordable than ever.
8. Your Instagram feed will get a lot more love – You know the gram, you looking ever so cool, standing on top of a pristine piste with the glorious Canadian Rockies in the background.
9. Skiing and snowboarding is the best way to spend quality family time together – It's been said many times before, "The family that skis together, has more fun together."
10. The Après – After a day carving up the slopes, you know you've earned that refreshing beverage and those nachos.
And a bonus reason, skiing and snowboarding are just sooooo much fun!
Now that you're convinced check out our ski school programs to find a program that right for you.