Thursday, July 18
Hike with The Family & Learn.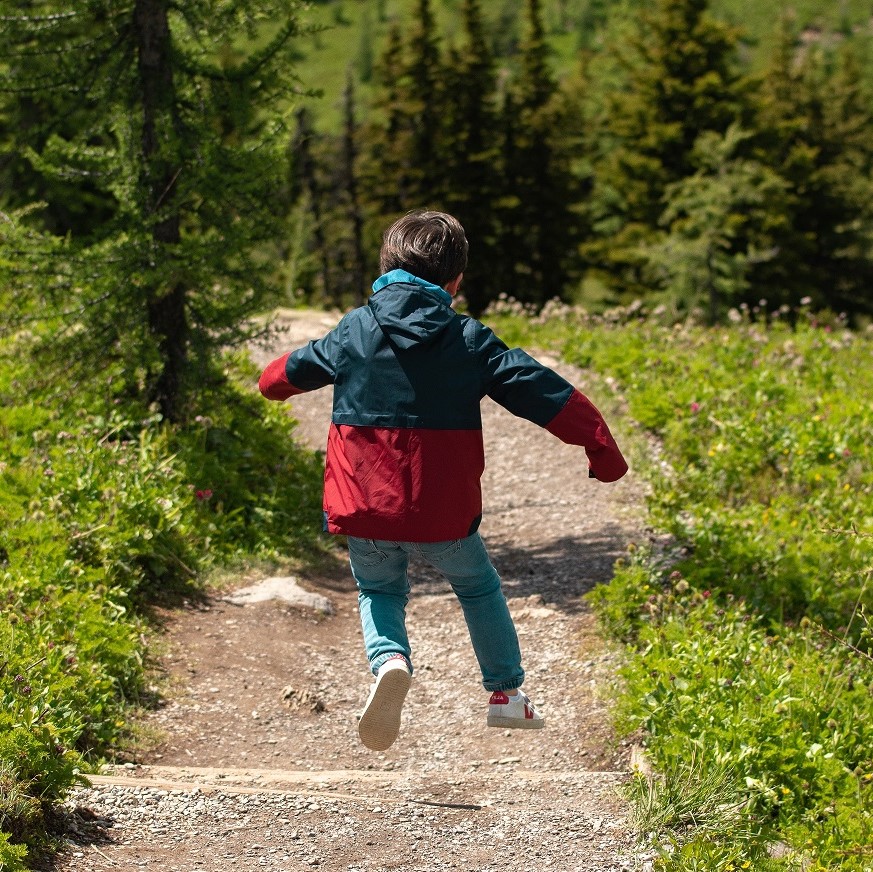 Jul 18, 2019
Hike with The Family & Learn.
Remember your first hike in the Canadian Rockies?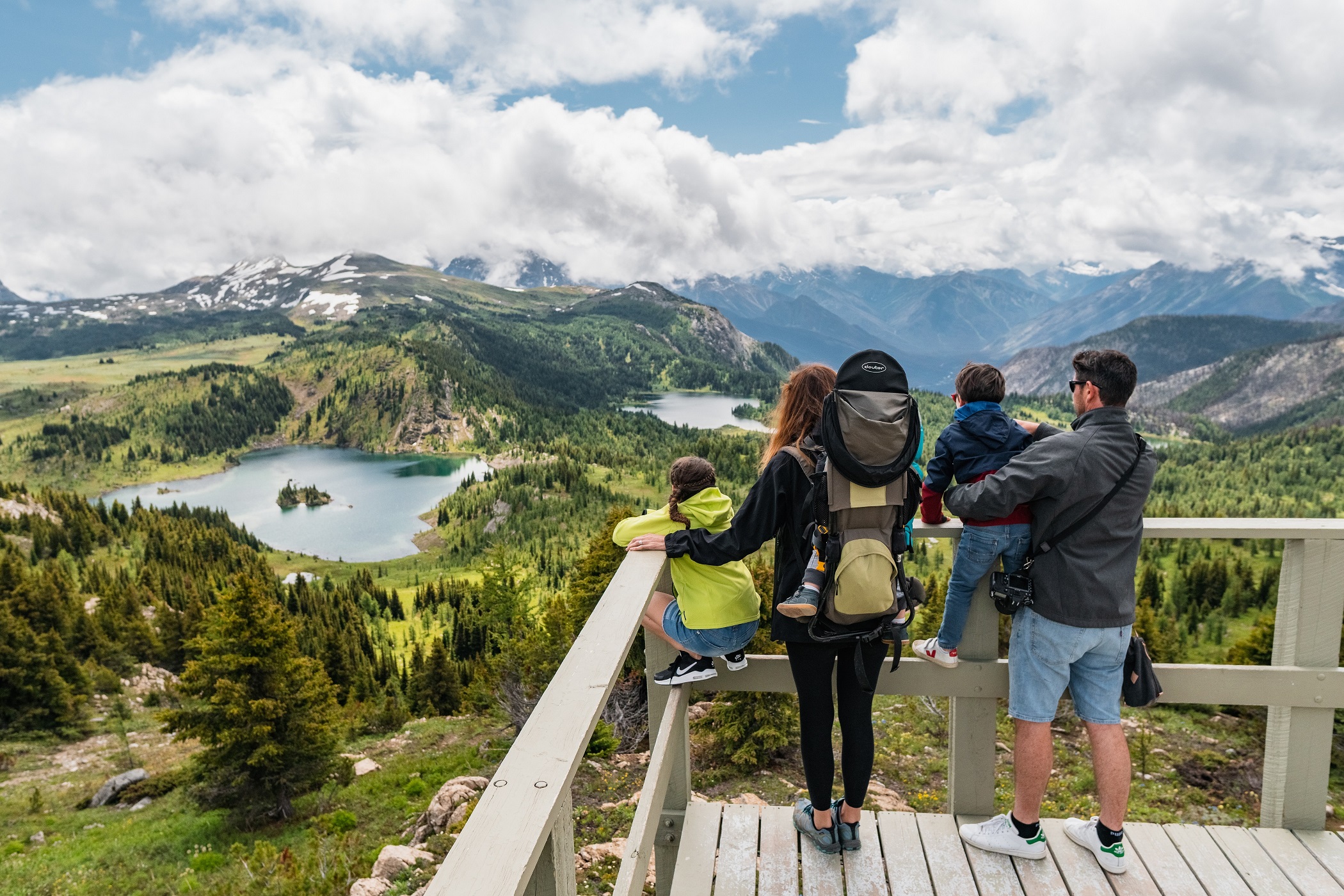 If you're new to hiking as a family in the Canadian Rockies, we recommend selecting an easy to moderate hike to help get your kids into hiking. Many of the trails in Banff National Park are challenging for those new to hiking.
When hiking with little ones, it's crucial to pick your trail carefully. Lucky for you, when hiking Banff Sunshine Meadows, you can take an express route to the viewpoint. We recommend flying through the Rockies on our sightseeing Sunshine Gondola and Standish Express. The chairlifts will fly you to an elevation of 8,000 ft. From the top of Standish, you and the family can enjoy a scenic walk through the meadows on our easy to moderate hiking routes.
For first-time visitors to Sunshine Meadows, we recommend signing up for one of our hosted trail walks. Our hosted walks are great for families as they travel at a slower pace allowing kids to learn as they play.
We offer both a 1-hour hosted trail walk and a 2-hour hosted trail walk.
- Our 1-hour hosted trail walk welcomes families with kids of all ages! Experience 360-degree views from the top of Standish Mountain while learning more about the surrounding mountains, wildlife and history of the site.
- Our 2-hour hosted trail walk is perfect for families with kids aged 6 and up. Enjoy the views of Rock Isle Lake on this mostly downhill 2.5 km hike. On the hike, learn about the history of Banff National Park, and what it means to straddle the continental divide.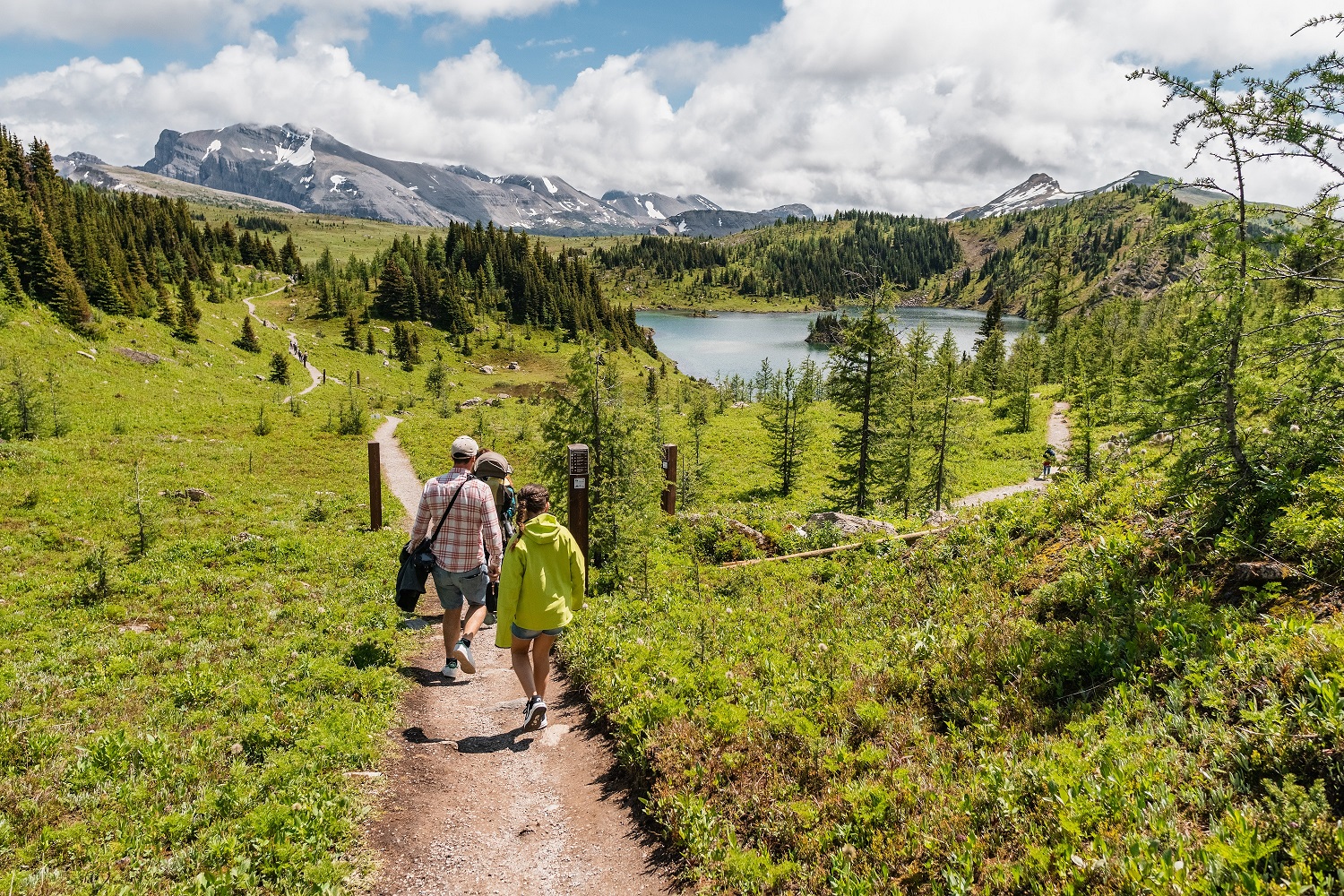 New this summer, we added 5-hour guided hikes.
- Looking for something a little more challenging? Sign up for our five-hour hosted trail walk. On this hike, you'll travel a distance of 12 km while learning about the unique vegetation of Sunshine Meadows. This hike is great for kids aged 8 and older.
When hiking with kids, be imaginative – ask them to imagine being the first ones ever to see Sunshine Meadows. After all, you will be following in the footsteps of Sir George Simpson (the Governor in Chief of the Hudson Bay Company in Canada's Early Day).
Keep your spirits high on the hike and be sure to pack lots of water and snacks to keep the kids energized on the trail. You can stock up on trail mix and other goodies at Creekside in our base area. For more tips, check out these 10 tips for Sunshine Meadow hikers.
After the hike, treat your kids to a snack at Trappers. As you dine, chat about what you liked and learned on the trail.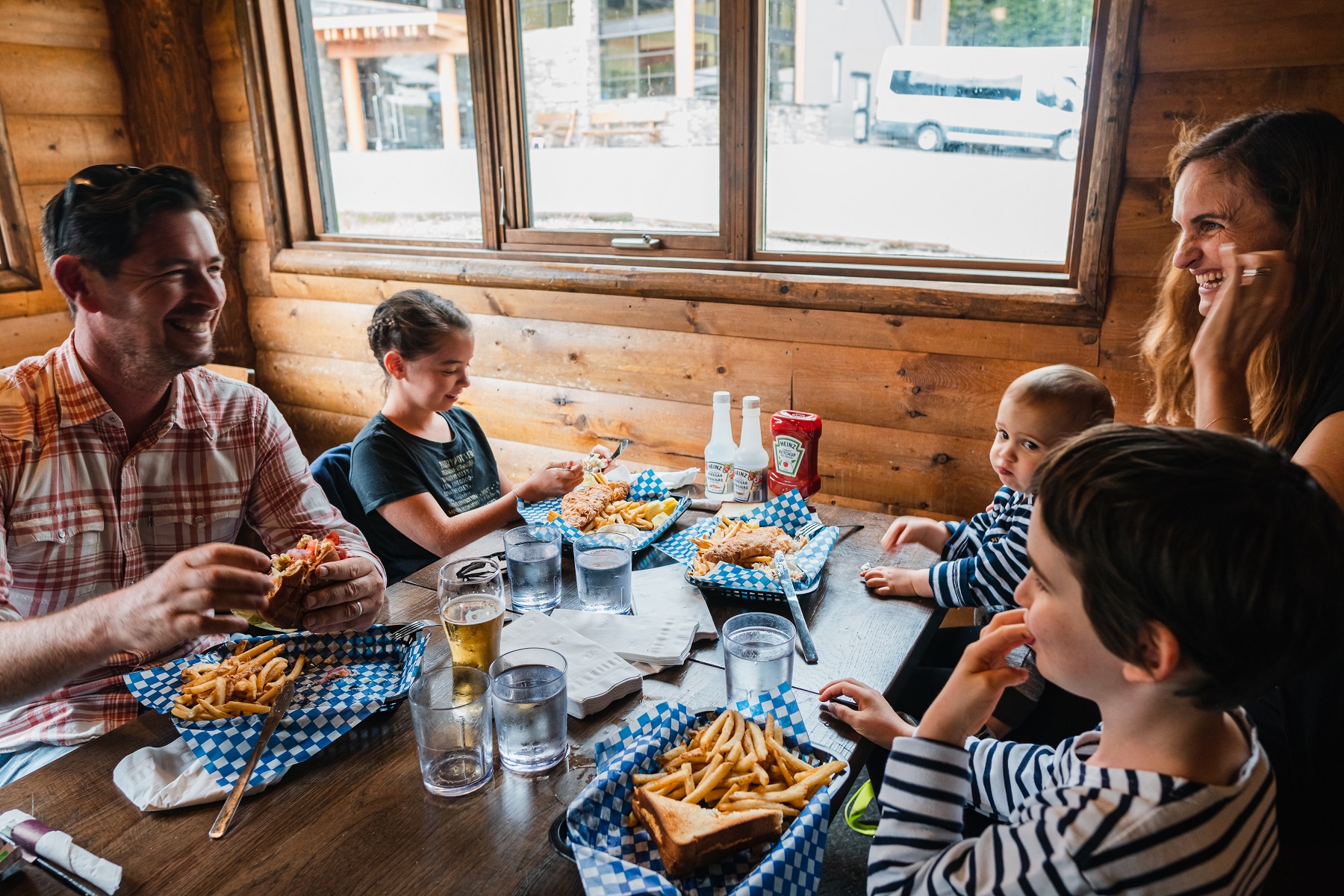 Learn more about our hosted walks and sign up here.