Tuesday, June 18
Great Divide Is Getting a New Haul Rope!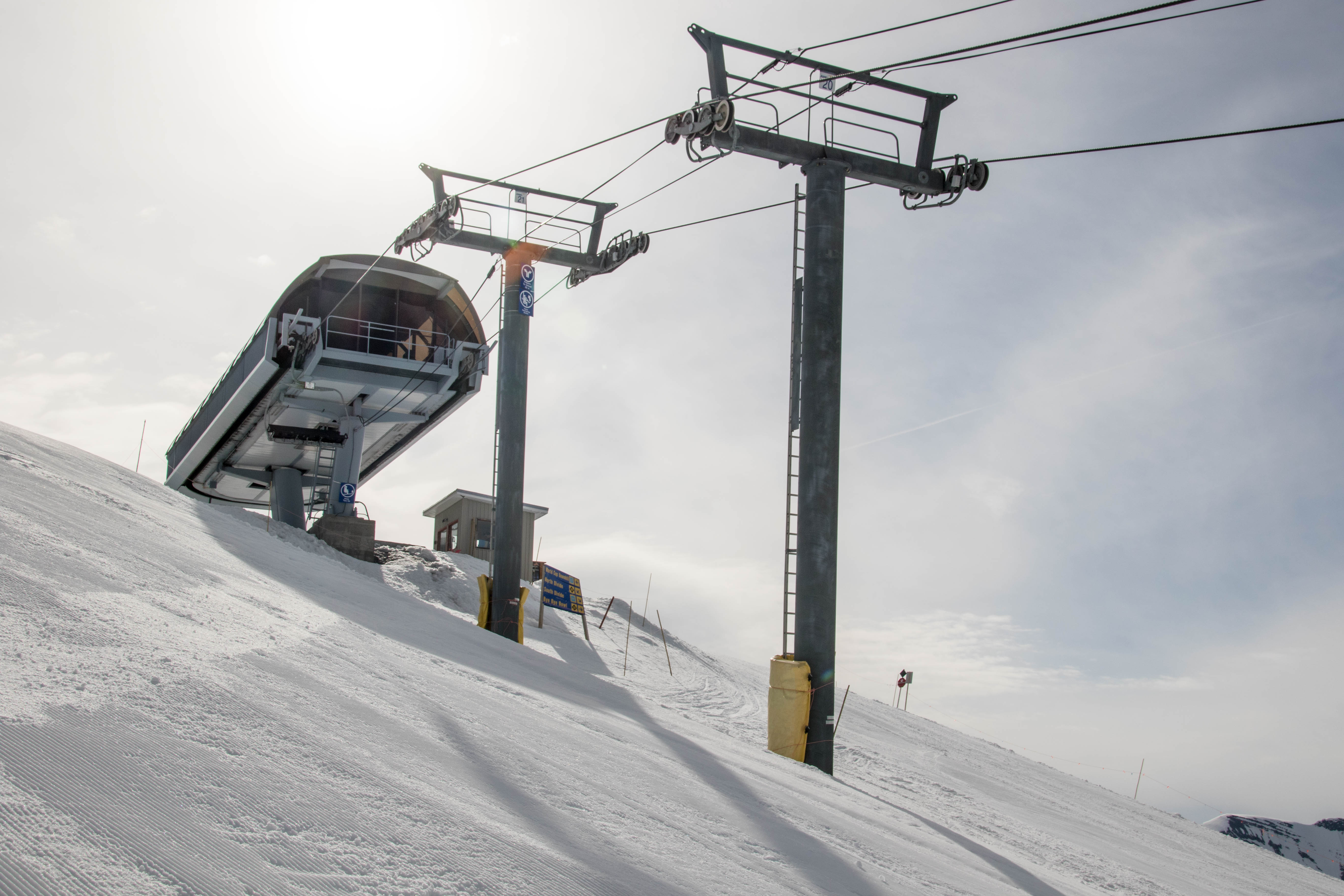 Jun 18, 2019
Great Divide Is Getting a New Haul Rope!
Ever wonder what happens at Banff Sunshine when the bull-wheel stops turning?
For our lifts team at Banff Sunshine Village, June is a busy month. Our team referees to the month as maintenance month! Why June?
Thanks to our extra long ski season - we're open for 7 months of skiing and snowboarding from early November to late May, and then we reopen for summer June 28th - June is our window of opportunity. As it's one of the few months we're not open, and still have enough snow to cat up equipment.
While we wait for the snow to melt for hiking season, our team is focused on ensuring all our lifts are in their best shape. The quite of June grants us a chance to do some big projects. One of these projects is replacing the haul rope for The Great Divide chair, which is a huge undertaking. The spool actually weighs over 25 tons, so it is no easy task to get it around.
How is a haul rope replaced?
Video: Scott Wickson
We have to use a crane as shown in the video just to move it around. Then, to get it up to Divide, (our chairlift with the highest elevation) we need to slide it on the snow with snowcats because, without it, it won't glide up due to its heavy weight. Since we're in a national park, we don't have roads to our chairlifts. This means we have to haul up the equipment over snow.
Last summer in addition to the regular scheduled summer maintenance, our lifts team shortened the cables, splicing the hull rope, of Standish and Wolverine Express. What is a splice and how is it performed? Click here to learn.
Why is the haul rope so heavy?
The rope weights tons because it is constructed of a bunch of small steel cables wound up together to create one giant super cable. So it can withstand the extremes of weather in the Canadian Rockies and guaranteed long term durability, which ensures the highest safety standards for our guests.
At Banff Sunshine, we focus on safety and fun! Guest and team safety is our most important priority. We're proud to lead industry safety standards while achieving a low environmental impact. For our team, it's an honour to focus on our big maintenance projects in the summer, so we can welcome you back to carve up Canada's Best Snow while riding the most modern lift fleet in the Canadian Rockies.
We'll ski you again in November and stay locked on Facebook and Instagram for more behind the scenes of running a ski resort.