Wednesday, June 19
How To View Roadside Bears Safely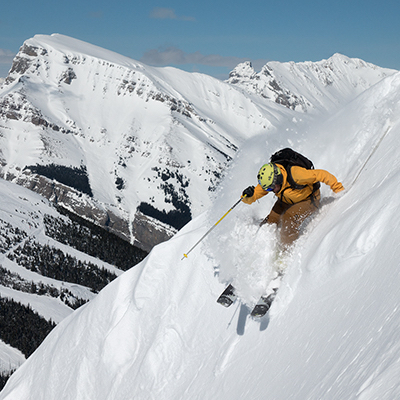 Jun 19, 2019
How To View Roadside Bears Safely
At Banff Sunshine Village, we believe in nature and humankind in harmony. We're fortunate to share our home with some incredible creatures, grizzly and black bears. Do you know their differences and similarities? Click here to know more about the bears of Banff.
Parks Canada estimates a population of 40-60 grizzly bears and 40-60 black bears in Banff National Park. A small amount if compared to the number of visitors the park receives each summer.
Seeing a bear in the wild is a truly unique and remarkable experience. If you are lucky, you could see them roaming around the Sunshine access road during spring and summer.
However, it's important that you give them the space they need to survive in the park. During the warmer season, their job is to gain enough fat to survive the upcoming winter. Make sure you keep your distance and not disrupt their feeding activities.
To minimize the impact of your viewing activities on vulnerable bear populations, next time you see a bear by the road drive by slowly instead of stopping. Bears need space - lots of space - to make a living in the Rockies. Approaching too closely could threaten their survival.
Follow these tips from Parks Canada to enjoy roadside bear viewing safely.
At all times:
- Observe and photograph bears from the safety of your car.
- Remain a respectful distance from the bear.
- Never feed a bear.
If you decide to stop:
- Be aware of the traffic around you.
- Pull over where it is safe to do so.
- Use your hazard lights to alert other drivers.
- Watch for a few moments, take a quick photo, and then move on!
- If a traffic jam develops, move on. It is unsafe for people and bears.
Keep your distance and make sure you view bears responsibly.
To learn more about bear safety, visit Parks Canada.