Tuesday, September 17
It Takes a Village - Summer Bear Safety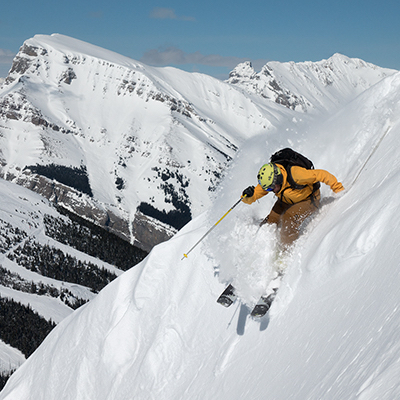 Sep 17, 2019
It Takes a Village - Summer Bear Safety
Summer at Banff Sunshine Village is a very different experience for both our guests and our team members. Naked of snow, our mountain terrain is almost unrecognizable, and the mountain is much more alive (with wildlife).
During our summer season, wildlife runs wild. If you were to spend just an afternoon on the trails of Sunshine Meadows, you'll be guaranteed to see a critter of some sort running around.
For our summer operations team, managing wildlife sightings, especially bear sightings, is a significant component of our day-to-day responsibilities. Over the summer 2019 season, we were lucky enough to have had Grizzly Bear sightings almost daily in our alpine meadows.
For summer 2019, bear activity was more prominent than it had been in previous years. Some bear experts believe that the increase in bear activity in our region is a result of the 2017 Verdant Creek Wildfire, which scorched trees in and around Sunshine Meadows.
At Banff Sunshine, safety for both our guests and team members is an integral aspect of our brand. While the bears of Sunshine Meadows like to mind their own business, we took the initiative to manage bear interactions proactively. In developing our bear safety program, we worked with bear experts to design our protocol.
New for summer 2019, our team initiated a bear tracking system, where our team plots bear sightings, bear digs, bear tracks and bear scat into a map. The bear activities map is given to our trail host daily and is then shared with our guests. Through mapping bear activity on the mountain, we were able to improve our bear alert time as bears, like us, are creatures of habit.
Safety is our top priority at Sunshine. During the summer months, our team is constantly out on the trails educating guests on bear awareness and the importance of bear safety. If a bear is spotted too close to our paths, we will temporarily close the area to give the animal his or her space.
At Sunshine, we're lucky to share our home with these magnificent creatures. We are committed to the work required to ensure Sunshine Meadows continues to be a safe place for all (wildlife included).
Take a look at our latest episode of, "It Takes a Village," and watch how our team manages bear safety at Sunshine in the summer.