Friday, June 28
Let the Sun Shine In and greet it with your hiking shoes!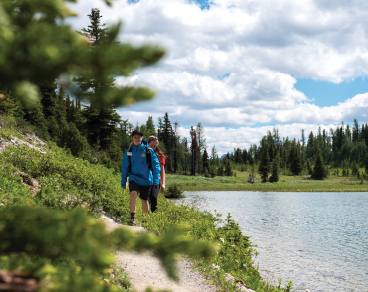 Jun 28, 2019
Let the Sun Shine In and greet it with your hiking shoes!
Banff Sunshine Village is now OPEN for Summer 2019!
You know our winter side, dare we say intimately. This summer, acquaint yourself with our summer side and discover the true beauty of Banff Sunshine Meadows. We are open for summer operations from June 28th to September 8th, 2019.
The best part of Summer at Sunshine is access to the mountain is FREE with your 2019/20 Banff Sunshine Village Season Pass.
What's Open This Summer?
- Stay Mountain Side at Sunshine Mountain Lodge.
During the summer months, our mountain top hotel welcomes guests looking for some real mountain R&R and hikers looking for an upscale base camp. Situated at 7,200 feet above ordinary, Sunshine Mountain Lodge is the epitome of a mountain get-a-way. Enjoy the views, take a hike, or simply relax all form the comfort of Sunshine Mountain Lodge.
Guest who stay at Sunshine Mountain Lodge in the summer, rave about the quietness of the mountains and the beautiful dark skies.
- Soar Through the Rockies on our Sunshine Gondola.
New for 2019 our Banff Sunshine Gondola will be flying daily from 8 am to 6 pm. Soar through the Rockies in comfort as you enjoy a 4.5 km scenic ride. Our gondola comfortably accommodates 8 people per cabin.
- Fly to New Heights on Standish Express.
For a thrill and easy access to Banff Sunshine Meadows, catch a flight on Standish Express. The chairlift will fly you to an elevation of 8,000 ft and will drop you off on the Continental Divide. Standish Express flies daily from 8 am to 5 pm.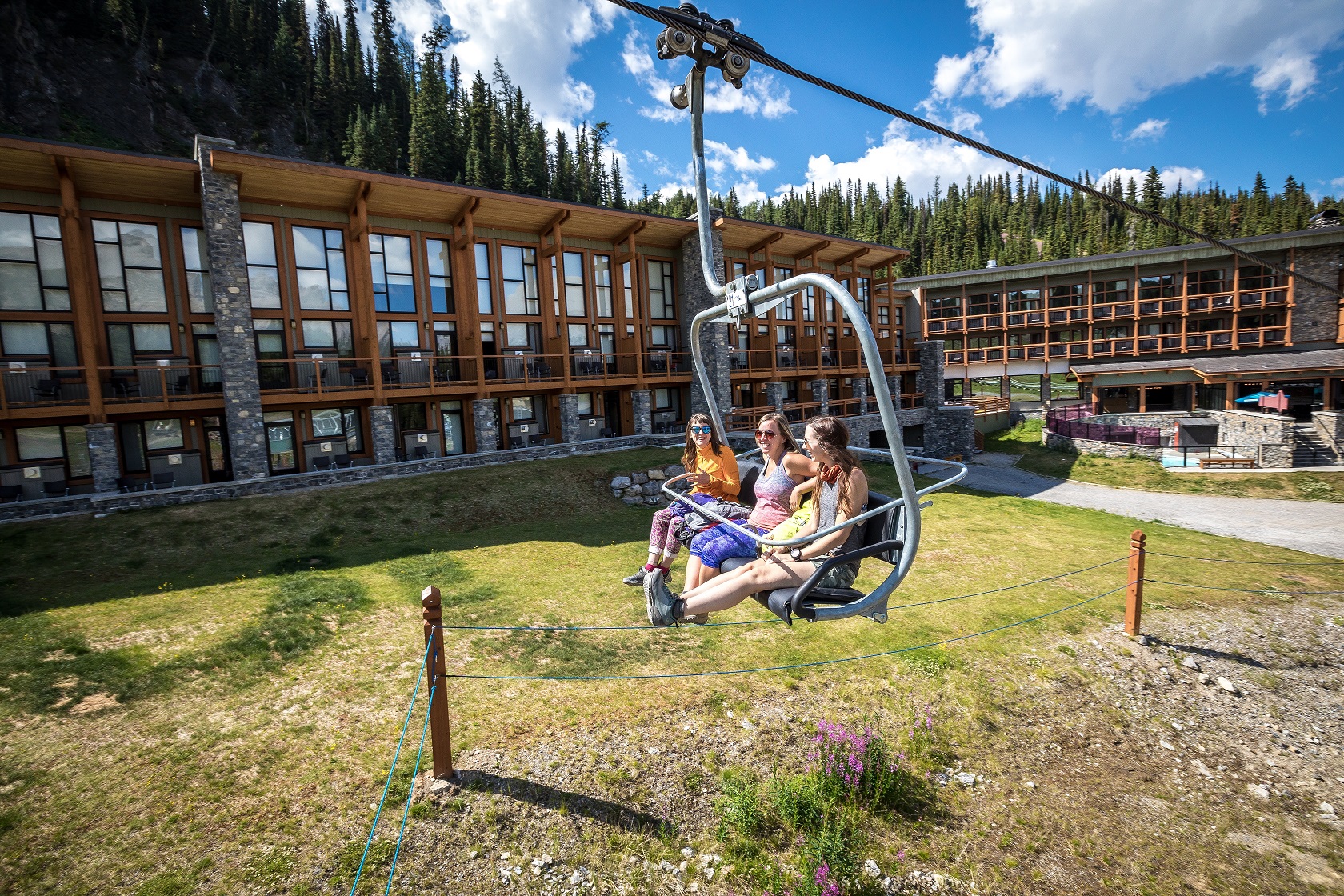 - Learn about Sunshine Meadows at our Sunshine Interpretive Center.
Curious to learn more about the Canadian Rockies and the unique flora of our sub-arctic, alpine meadow? Stop by our Interpretive Center. New for Summer 2019 we have added information related to the 2017 Verdant Creek Wild Fire that blazed just a kilometer away from our resort.
While at the interpretive center, sign up for a hosted trail walk.
- Après Hike at Trappers.
Hungry or Thirsty? Partake in après Hike and treat yourself to a cool beverage and a meal at Trappers. The original summer attraction.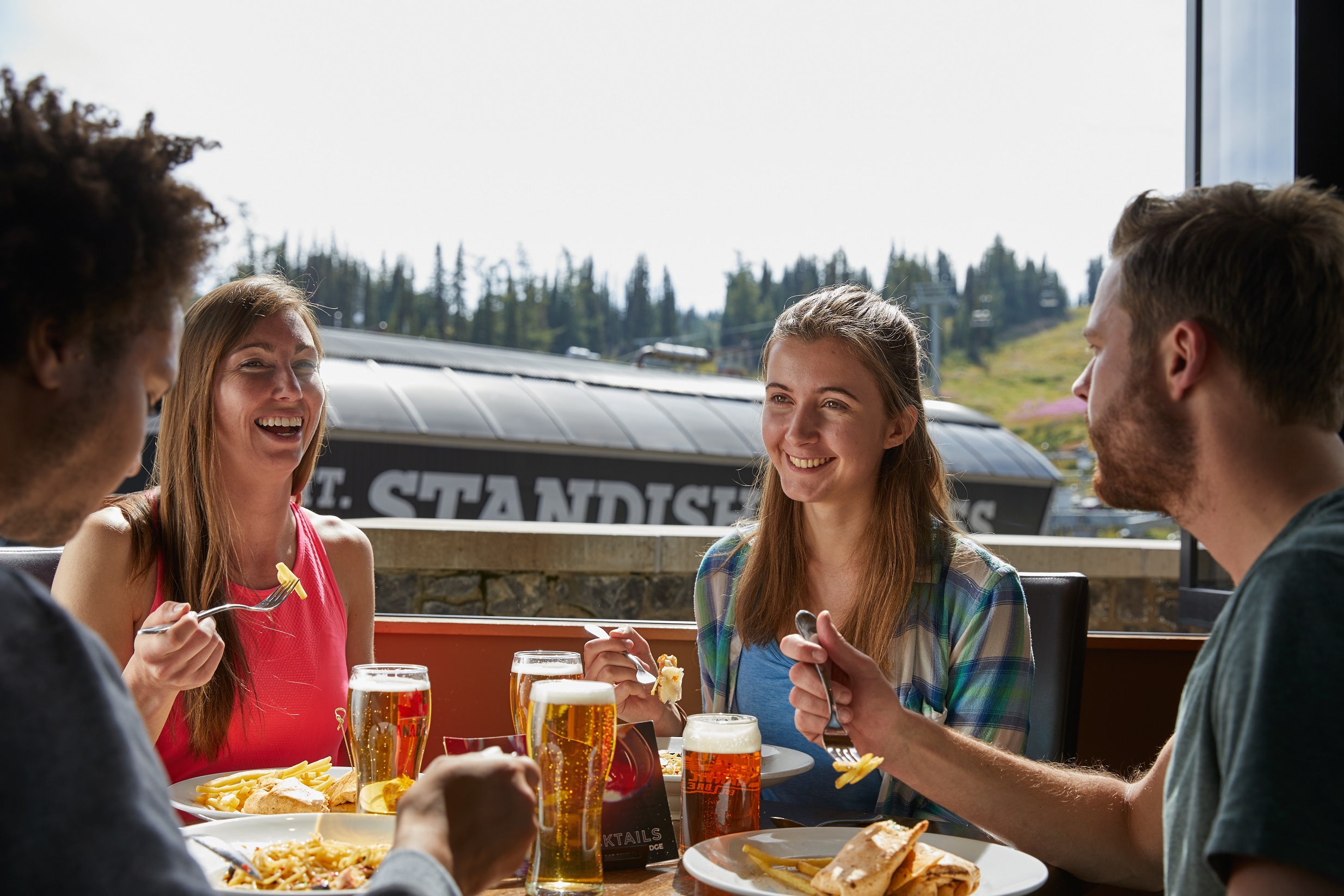 Now, how do I get to Sunshine, you ask? Great question catch a ride on our Free Sunshine Express. Our Shuttle Bus to and from Banff will be running all summer long.
New for Summer 2019, we will be hosting Yoga, Barre, and photography walks. To learn more about Barre in the Meadows, our Yoga Program, or our photography walks visit our events page.