Wednesday, January 16
10 Ways To Stay Warm On The Slopes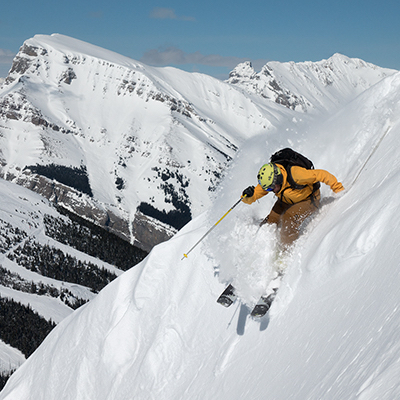 Jan 16, 2019
10 Ways To Stay Warm On The Slopes
With the mountains calling, and the snow being, well so inviting, there is so much to ski (and do) at Banff Sunshine Village. Traditionally, January can be one of our chillier months. Which makes being prepared for winter weather a must!
If you're planning to hit the slopes this month, here are some of our top tips for staying warm when skiing or riding at Banff Sunshine Village.
1. LAYER UP! It's all about dressing in layers
Winter sports are a lot of fun! To make sure you enjoy the full day on the slopes, get strategic about how you dress for the day. We recommend adopting a smart layering technique. At Sunshine, we believe that the right ski gear will keep you having fun outside from the first chair to the last run.
Enjoy winter sports in the Canadian Rockies and make the most of your day in skiing and snowboarding with these tips on 'How to Dress for the Slopes'.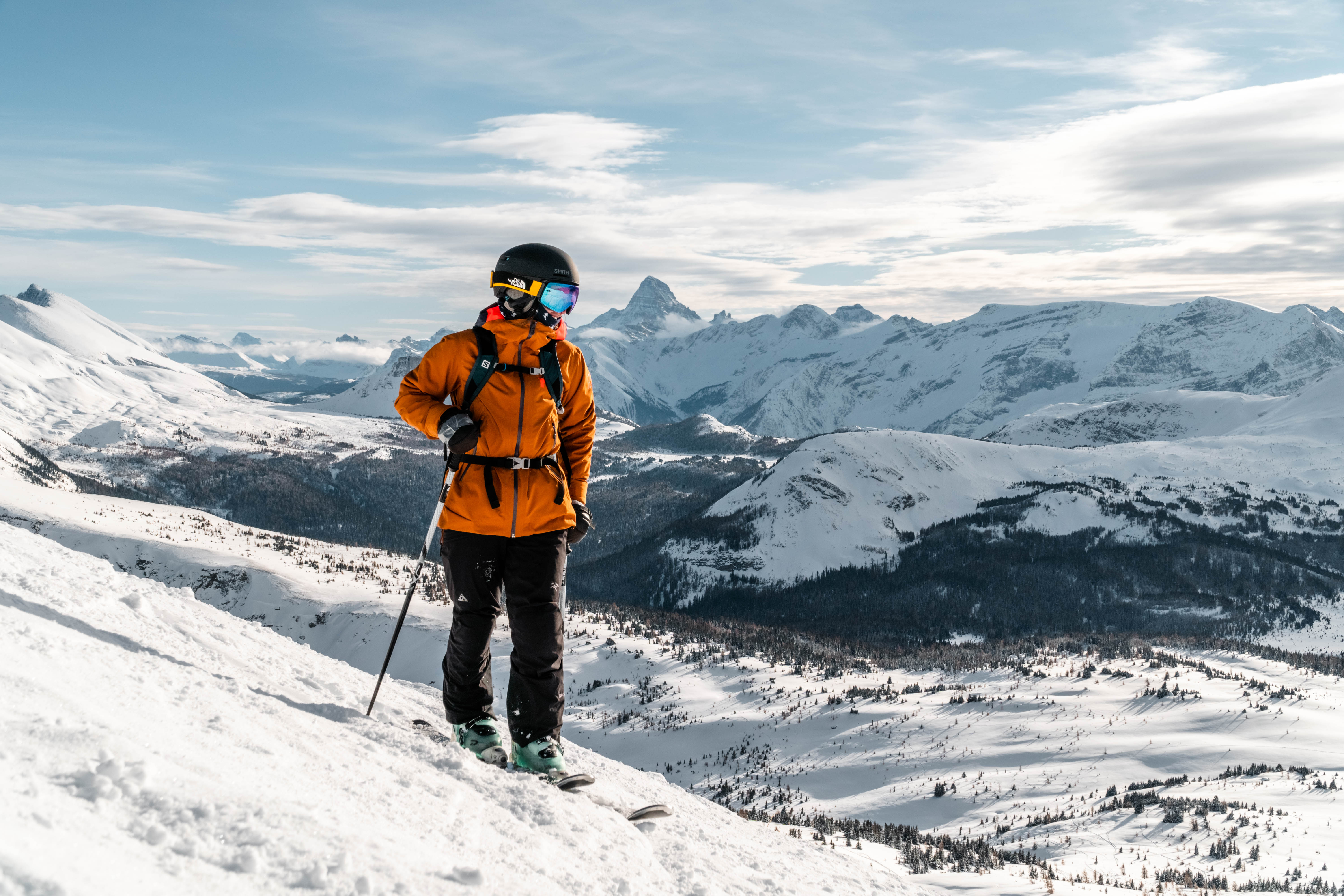 2. Visit our Sunshine Retail Stores
We talked about layering up, but accessories are also important when skiing and snowboarding. If you forgot to pack your helmet, goggles, face mask or mitts, we got you covered!
Check out our retails stores around the resort and find a wide selection of accessories meant to enjoy the best of the Canadian winter. Need some help? Ask one of our friendly staff members at Sunshine Sports, Monarch Sports, Rentals Retail or Creekside Store. For more information, click here.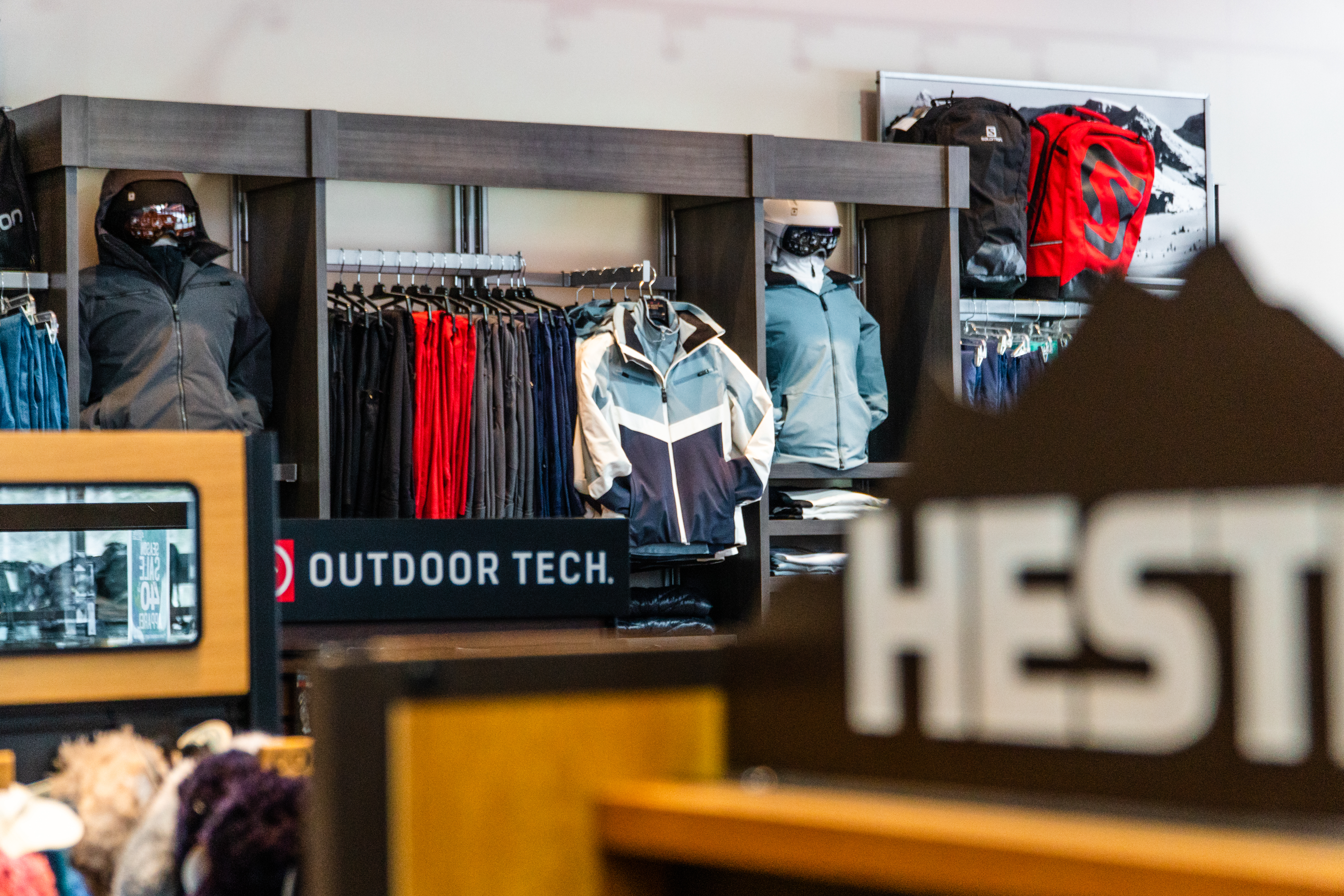 3. Be ready for the day
When it's cold outside, it's especially important to feed yourself with enough substance for a day on the slopes. Did you know that during an hour of skiing or snowboarding you can burn over 400 calories? In addition to the energy you'll need for a day of physical activity cruising down the mountains, your body will need a little extra fuel, as in cold weather our bodies work extra hard to keep our core temperature up.
Fill up for a day on the slopes, grab a hearty breakfast at Creekside, or a breakfast sandwich at Java Station to eat on the gondola.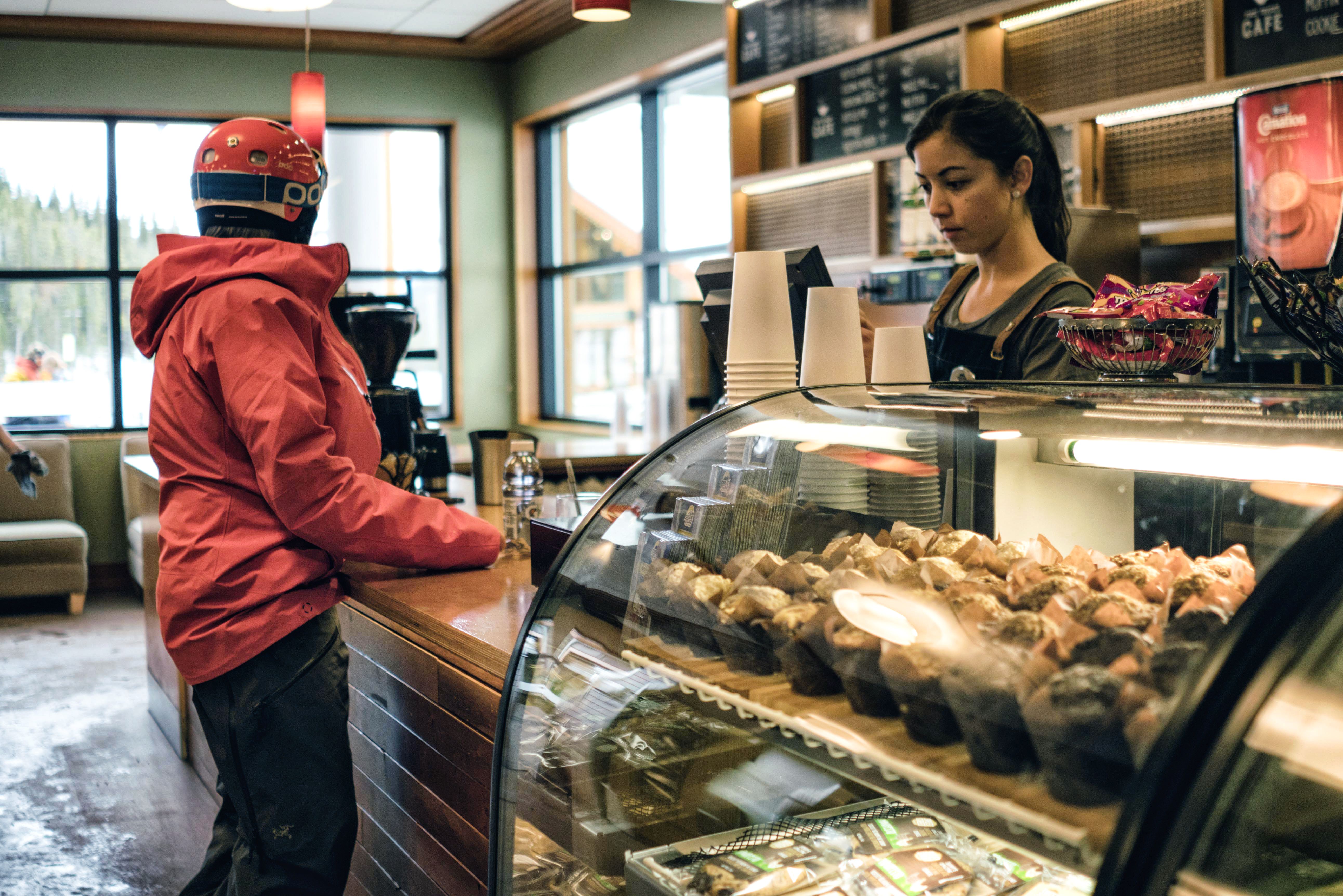 4. Stand by the Bourgeau Bonfire
Start your ski day off right by keeping yourself and your loved ones warm while you get settled in. Find our bonfire at the base area every Saturday and Sunday until 4:30 pm.
Have some time for a group photo? Make your best funny faces next to our new bear sitting in the base. Share it with us by using @Sunshinevillage & #Sunshinevillage on Instagram and Facebook.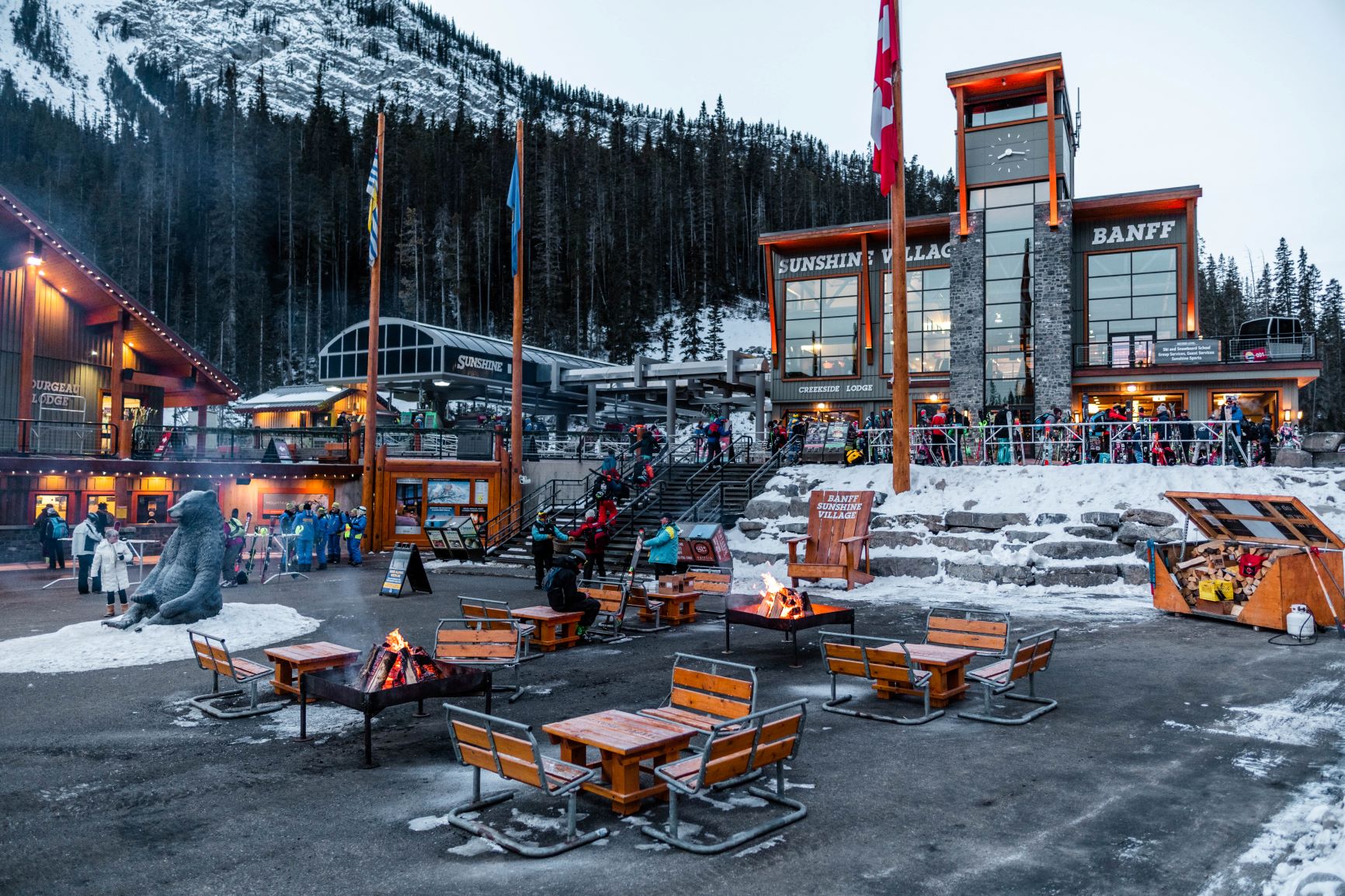 5. Skip the line with a Sunshine Mobile Lift Ticket
On busy days, lines could get a bit long. Purchase a Mobile Lift Tickets at a time that's convenient for you and skip the ticket line. It will save you time, money and, you guessed right, body heat! Walk straight to the gondola station and get skiing faster with a direct to lift ticket.
Now available for purchase online! Remember to download the Banff Sunshine App to use.
6. Stop for a hot chocolate (or coffee)
When is chilly outside, toughing up is a no-no. If you're getting cold, take a ski break between runs and give your body a chance to warm up and enjoy the snow better.
Stop by Java Lift Coffee Bar located in Sunshine Mountain Lodge for a quick break and enjoy hand-crafted beverages, freshly baked pastries, sweet and savoury crepes, and house-made croissants and bagels.
Insider's tip: We offer FREE hot chocolate at the base area. Make sure to grab a cup before you hop in the gondola.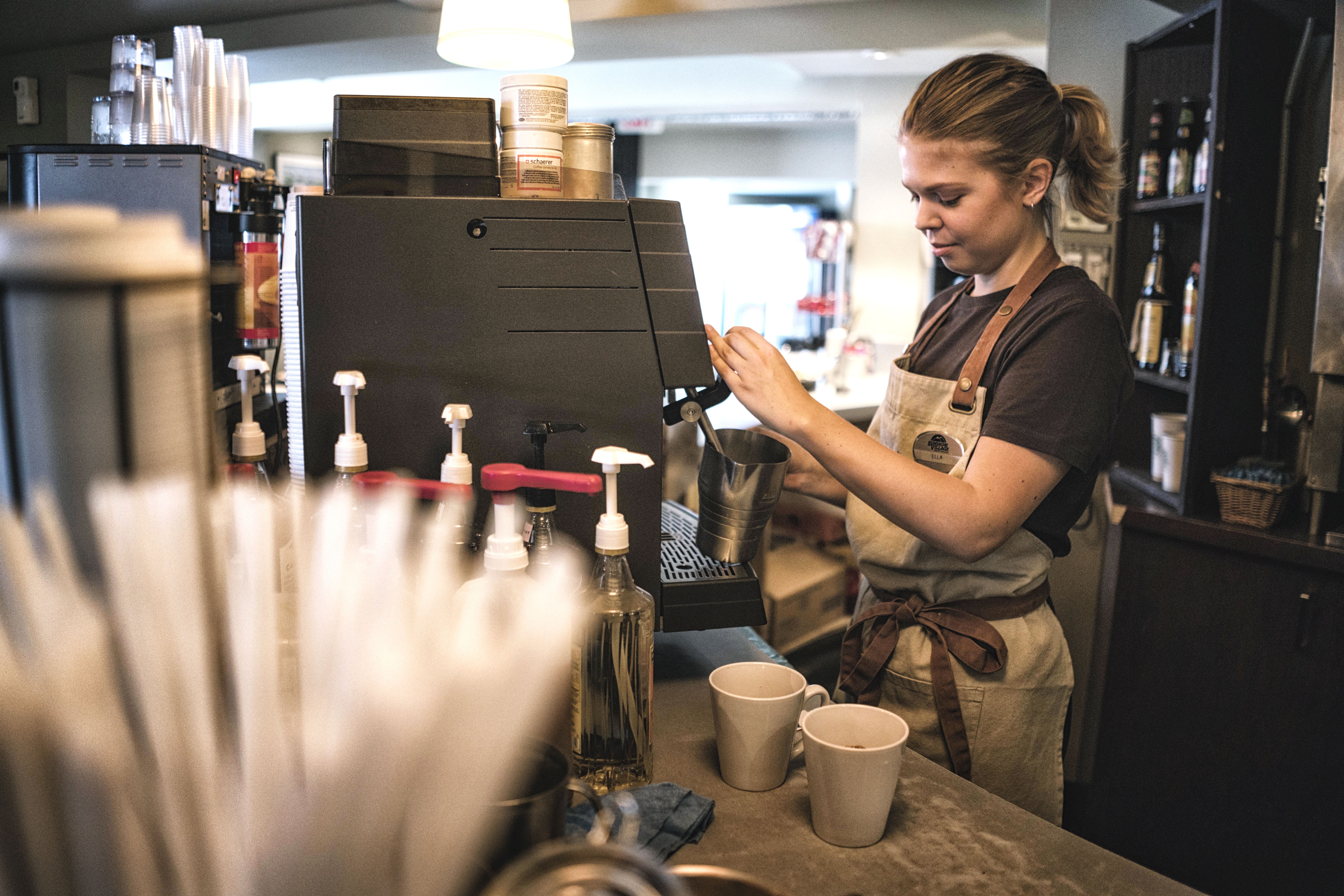 7. Fuel up at one of our Sunshine eateries
It's the middle of the day and your body is in need for some extra energy. If you're riding all day long, keep your energy up by relaxing and eating with a view! Grab a hot, filling and delicious meal at one of our restaurants. Choose between burgers, poutine, salads, BBQ, and many more options.
8. Ride Canada's Hottest Lift
TeePee Town LX is Canada's first and only heated chairlift. This chairlift not only features heated seats but also footrests, and orange bubble covers that keep you warm especially on windy days. Altogether, TeePee Town LX makes it for the perfect way to stay warm without leaving the slopes. Once there, don't forget to take a selfie, we promise your hand won't get cold!
9. Spread s'more warmth
Warm up as you stand by the fire roasting some yummy marshmallows. Add crackers, a piece of chocolate, and Voilà. S'more are ready, and they will for sure have you asking for 'some more'.
Enjoy this traditional Canadian treat under the light of the stars every evening at Sunshine Mountain Lodge.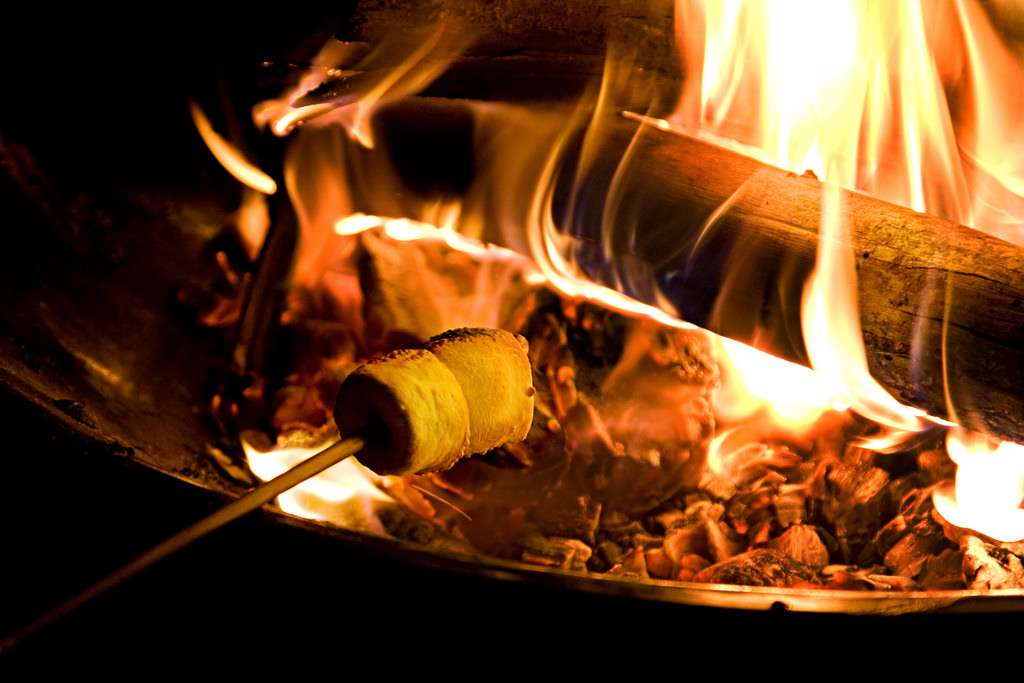 10. Soak in the Hot Tub
After an active day of skiing and snowboarding at Sunshine Village, a dip in our outdoor hot tub is a must! It won't only keep your body warm, but it will soothe your tired muscles.
If you're staying at Sunshine Mountain Lodge, be sure to bring a swimsuit with you! Head to the Lobby Level of the hotel anytime between 8:30 AM and 10 PM and soak it all in that glorious steamy hot water.
To make the most of Banff's largest outdoor hot tub, we recommend resting and relaxing your muscles before bed. You may be surprised at how easy it is to fall asleep afterwards. Learn more about the benefits of soaking in a hot tub here.