Wednesday, February 13
5 Carpooling Options to Share, Save & Shred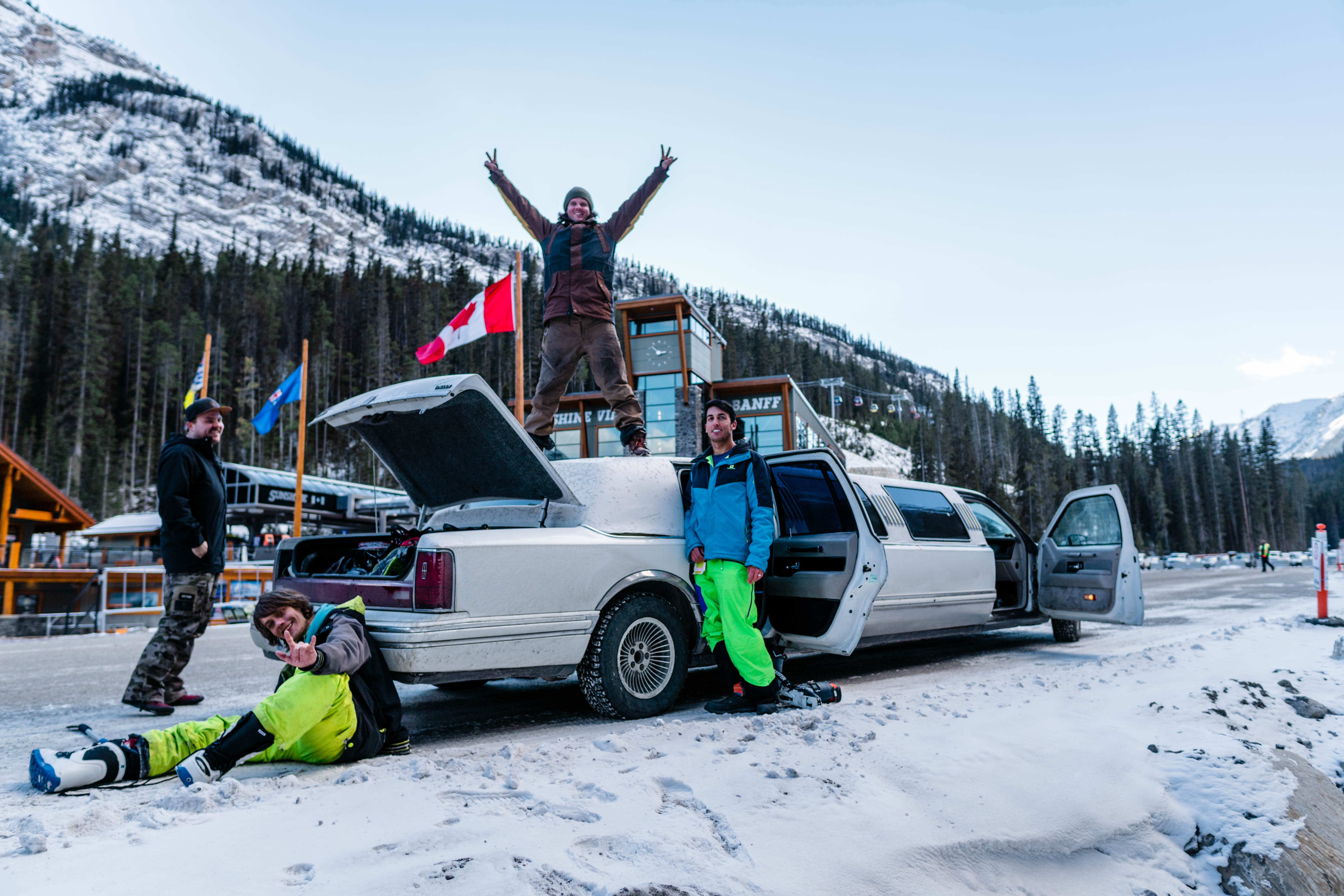 Feb 13, 2019
5 Carpooling Options to Share, Save & Shred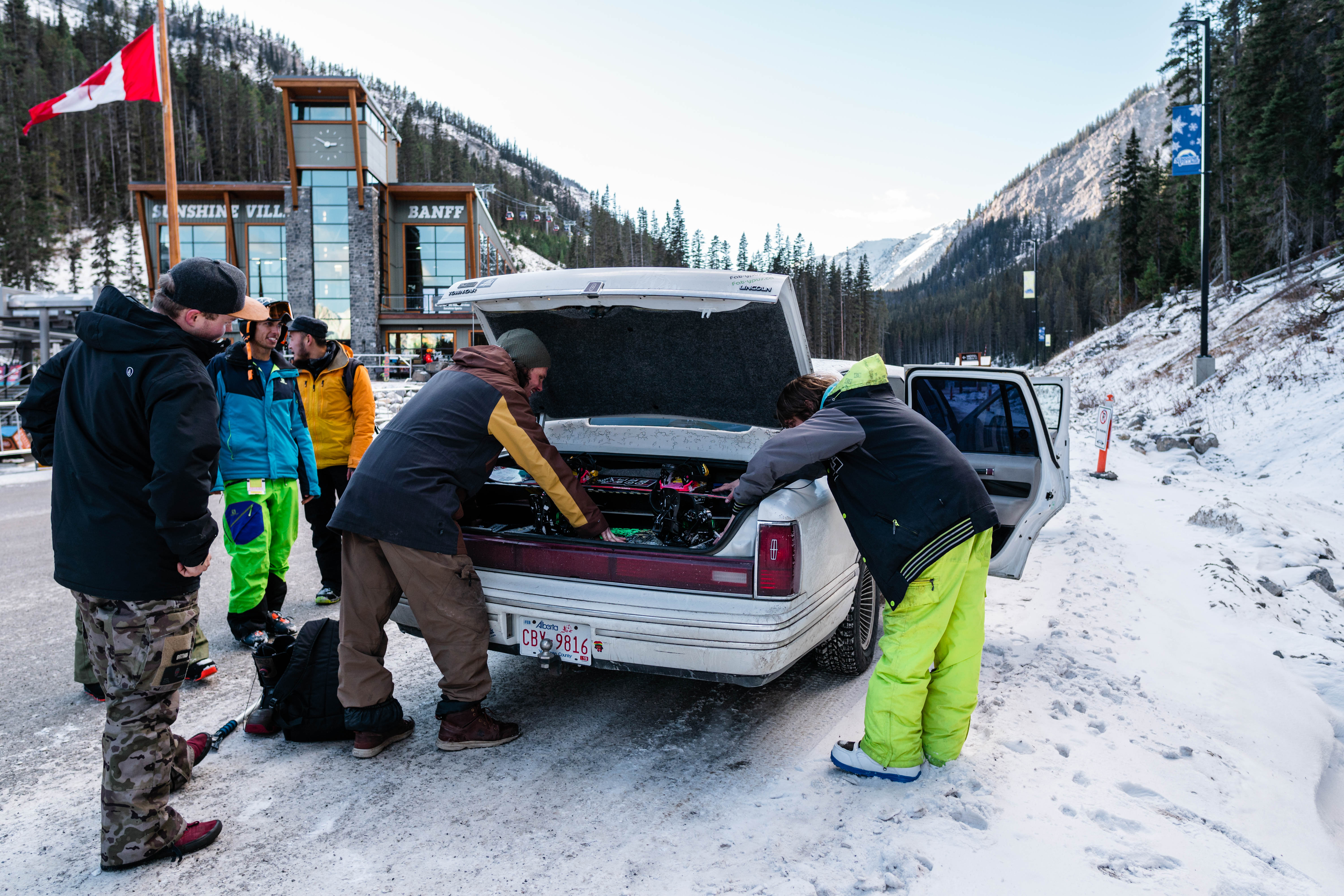 There are multiple ways to get to Banff Sunshine. Whether you decide to drive, book a spot on the Sunshine Coach or hop on the Sunshine Free Shuttle, did you ever think of carpooling?
Carpooling, AKA car-sharing, ride-sharing or lift-sharing, is simple and convenient. It allows you to travel affordably by sharing rides with drivers heading the same direction so that more than one person travels in a car.
We know. Sharing a ride with your friends and family to Banff is a great way to save money, but now you can also use Ridesharing Apps to find other travellers and locals looking to carpool to Banff.
Why Carpooling?
Share – sharing a ride cuts down on the number of cars and vehicles on the road. Share your love for the planet and help keep the air cleaner. Plus, you can share your snow adventures while you meet new skiers/snowboarders from around the world looking to spend a day in the Rockies.
Save- money on transportation. Carpooling reduces each person's travel costs by diving up the gas fees among all passengers. The more people you share the ride with the more you can save. Not only that, sharing a ride is more affordable than driving or taking the bus! You can even make some money by filling your seats when you're driving to the slopes.
Shred- the mountains are always calling! Don't miss a fun day on the slopes because you didn't have a way to get up to the mountains. With fewer cars looking for a parking spot, you'll get to skiing faster!
Ready to Carpool? Start here:
- Carpool World: Available for iOS, Android, and online, CarpoolWorld has 670, 723 registered users worldwide and it's Canada's most popular Rideshare App. It provides real-time trip-matching services and group services for any organization that wishes to administer its own carpool matching website. Chick here to see the most popular lift sharing cities in Canada.
- Kangaride: Kangaride appeared on Dragons Den Season 7! This Canadian company has over 475,000 members. Only those who register and pay a $7.50 annual membership can post and book rides online at kangaride.com
- Poparide: Over 130,000 people have joined Poparide in Canada and shared 10,000,000 km since 2015. Their user-friendly app is available for iOS and Android. Find or post trips at your fingertips, save/make money and start travelling together. For more info, visit poparide.com
- Driving Anyway: started by a Sunshine Pass holder, this app does more than connecting you with a potential driver. If you'd rather ride with people you know, with this app you can create a private group for your friends, family, or others you know. Also, if you are an admin of a ridesharing Facebook group you can directly integrate it with Driving Anyway. Learn more at drivinganyway.com
- Groups on Facebook: You'll be surprised by all the private & public groups available to find a ride. Just search something like 'rideshare Calgary', 'rideshare Edmonton' or similar words on Facebook, and start exploring your options.
All rides going to Banff? No worries! Once in Banff, hop in our Free shuttles from Banff to Sunshine Village, check out the schedule here.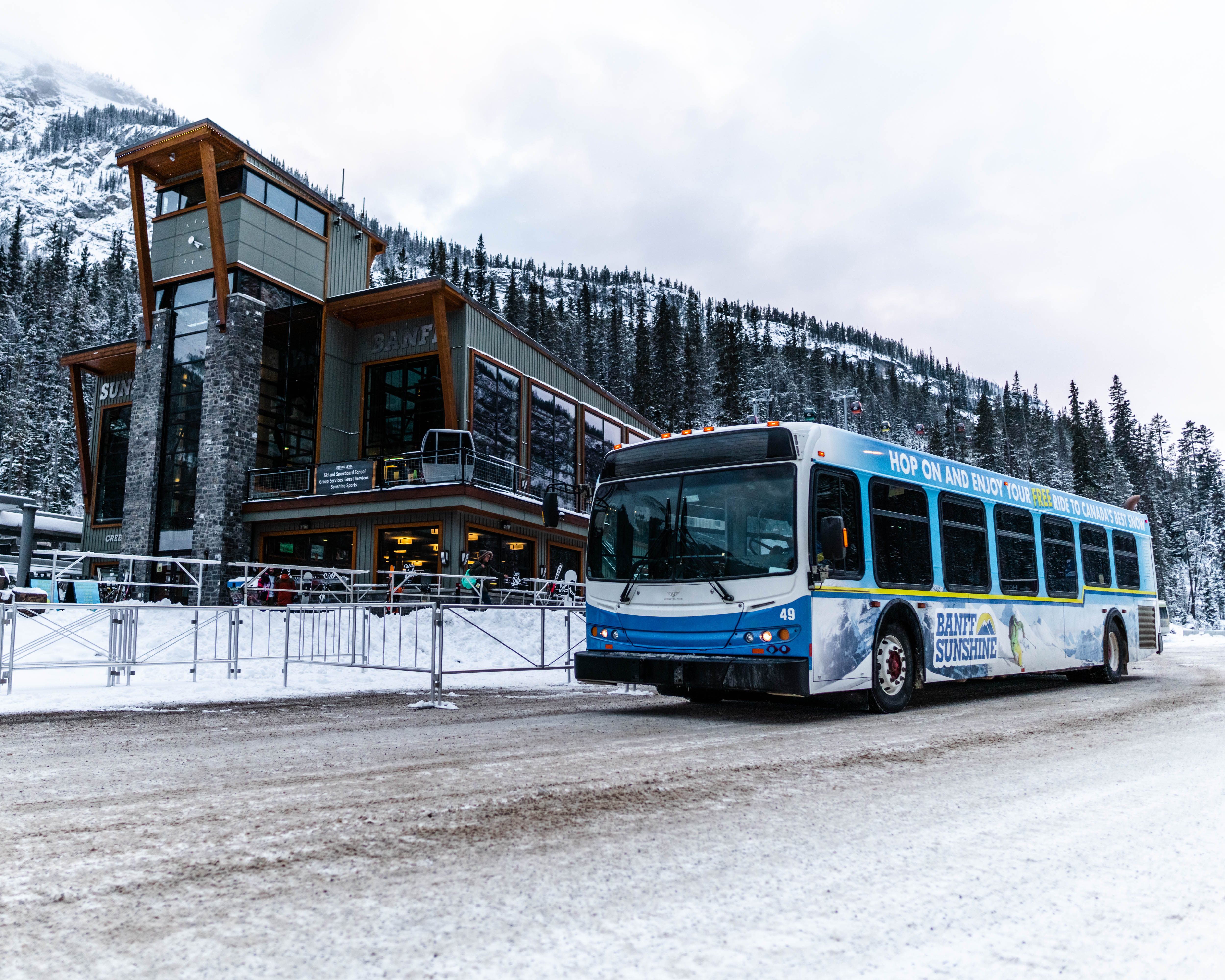 Even though the identity and/or driver's license of users are usually verified by each of the companies listed, remember to stay safe when using online carpool services.