Monday, April 22
6 Ways We Celebrate Earth Day Every Day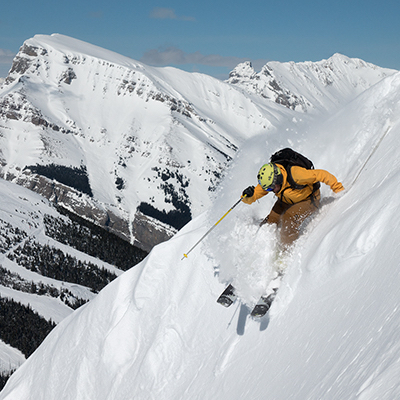 Apr 22, 2019
6 Ways We Celebrate Earth Day Every Day
Take time to appreciate the world around you and see how together we can make Earth Day Every Day
At Banff Sunshine Village, we live guided by the philosophy of nature and humankind in harmony. We are honoured to call Banff National Park home! As residents of one of the most beautiful places on earth, we take great responsibility and pride in our home.
This April 22nd, we wanted to share with you some of the initiatives we worked on every day to take better care of our environment and help preserve Banff National Park for future generations. Plus, take a look at some ways you can also demonstrate your support for environmental protection on the slopes.
1. Encouraging Mass Transit
There are many ways to arrive at Sunshine Village, and they're all super easy. Riding public transit is probably one of the best ways to celebrate Earth Day.
Public transit vehicles emit fewer pollutants than single-passenger automobiles, so the next time you are on your way to the slopes, make sure you check some of these options.
- From Banff
Banff Sunshine Village offers daily bus service to and from Banff to Sunshine. The Banff Shuttle Buses are FREE with any Sunshine Village or Ski Big 3 season pass or lift ticket. Return Shuttles can be caught out front of the Creekside Lodge. Check out the new schedule here.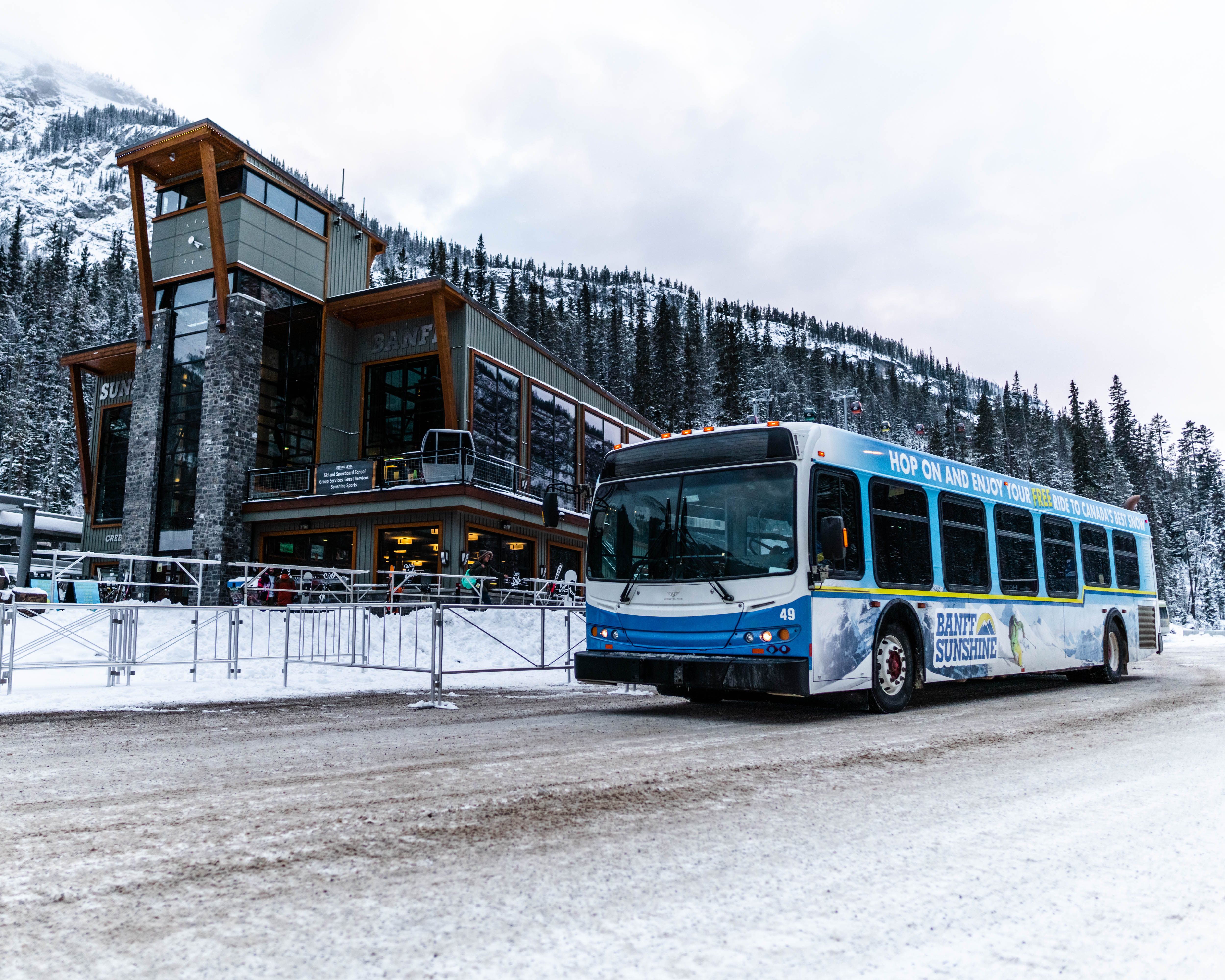 - From Calgary or Canmore
Headed to Banff Sunshine Village from Calgary or Canmore? Book a seat on the Sunshine Coach. Reserve online here: http://www.sunshinecoach.com/reservations/
- From Airport
Banff and Banff Sunshine are easy to get to and explore without a car. To get to Banff from the Calgary International Airport, you can book a ticket on one of several transportation services. Choose from the Banff Airporter, The Brewster Bus, Or Banff Transportation for private service to Banff.
2. Providing you with Car-Pooling options
Whether you decide to book a spot on the Sunshine Coach or hop on the Sunshine Free Shuttle, you should also consider carpooling.
Share your love for the planet and help keep the air cleaner. Ride-sharing allows you to travel affordably by sharing rides with drivers heading to Banff and Banff Sunshine so that more than one person travels in a car. See who else is headed for a ski day with these apps: Carpool World, Kangaride, Poparide and Driving Anyway. Click here to learn more about carpooling.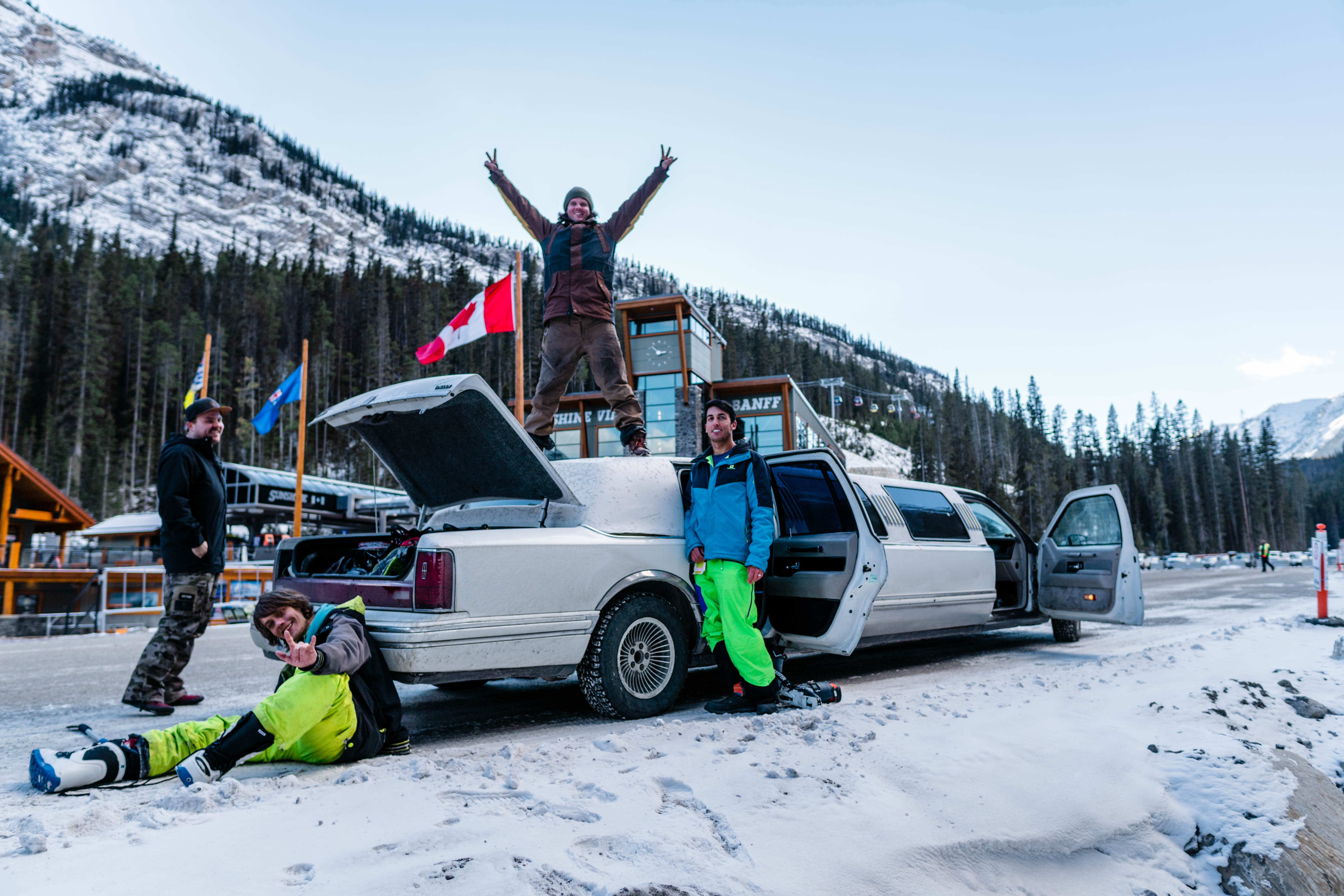 3. Reducing Plastic Waste
Pollution caused by plastics is also a growing concern for us at Banff Sunshine. Among our efforts to ensure our operations have minimal impact on this unique location, we strongly promote recycling.
Internally, day to day, we recycle all plastic types. Drinks bottles, dispensing bottles, and others are ship to a plastic reprocessing plant where they begin the recycling process. On the mountain, we promote recycling and provide recycling bins in all our facilities for guest use. Plus, this year we started to reduce the use of plastic straws around the resort.
4. Introducing Mobile Lift Tickets
At Banff Sunshine Village it's our goal to offer all guests the best visitor experience we can while acting as stewards of the environment. Our commitment to launching mobile lift tickets in 2018 was born with both guest convenience and environmental benefits in mind.
Today, every time you purchase your Sunshine Mobile Lift Ticket you help minimize paper waste while saving time and money. Skip the paper ticket and enjoy the convenience of having your Lift Tickets right on your phone. Switch today, buy your single or multi-day mobile ticket here.
There's more! Scan your Mobile Lift Ticket at Banff Sunshine for a chance to win new skis or a snowboard. Stay tunned for more details on how to win.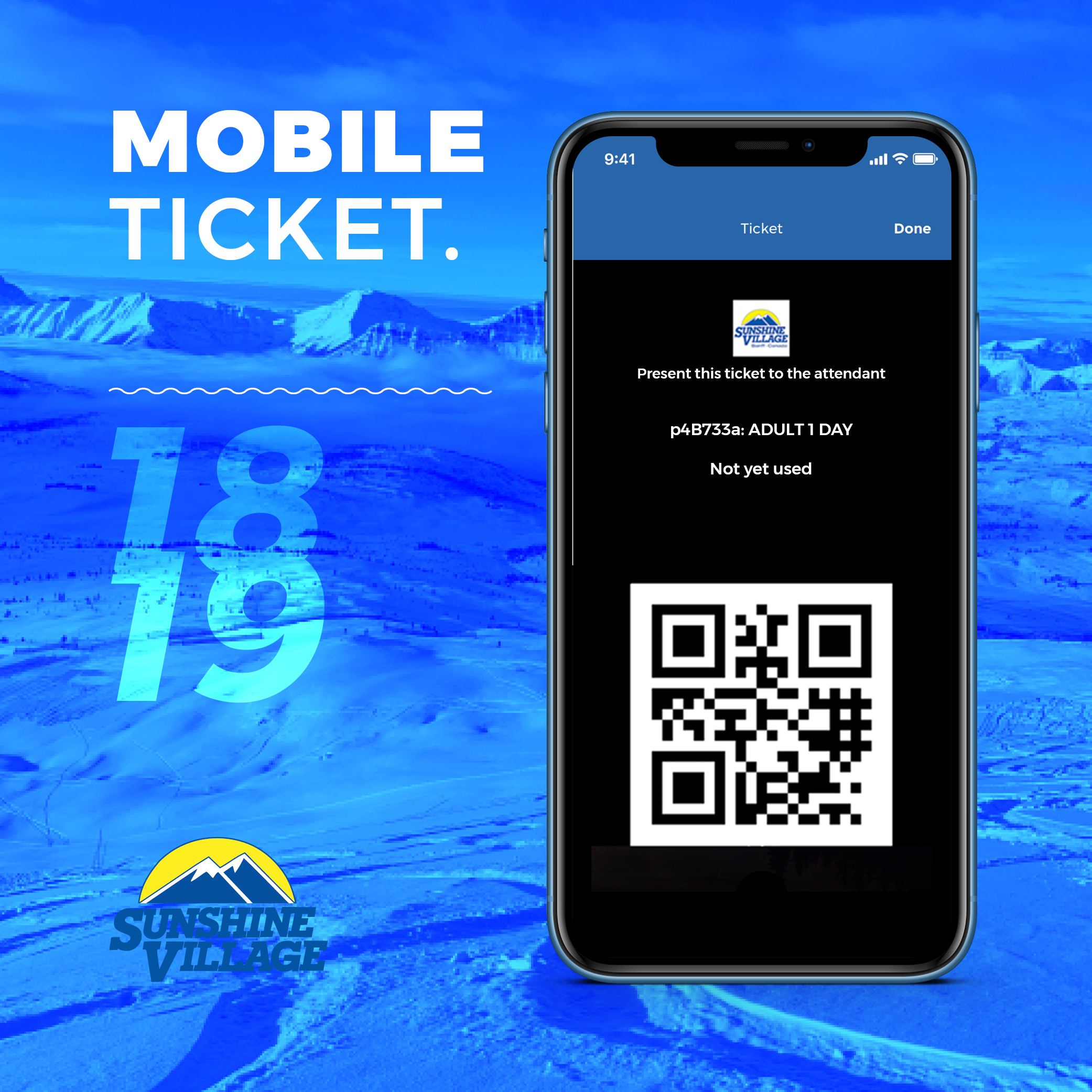 5. Farming Snow
Our unique location high in the Continental Divide provides Sunshine with up to nine meters (30 feet) of Canada's Best Snow annually. With so much snow, all our efforts go to capturing it instead of making it.
You've probably noticed our snow fences around the resort! Our Trail Crew staff sets up over 30 kilometers of fences to catch and harvest natural snow every year. This technique is called snow farming and is critical for our snowpack. Snow farming is also a great alternative to artificial snowmaking and doesn't use any water resources.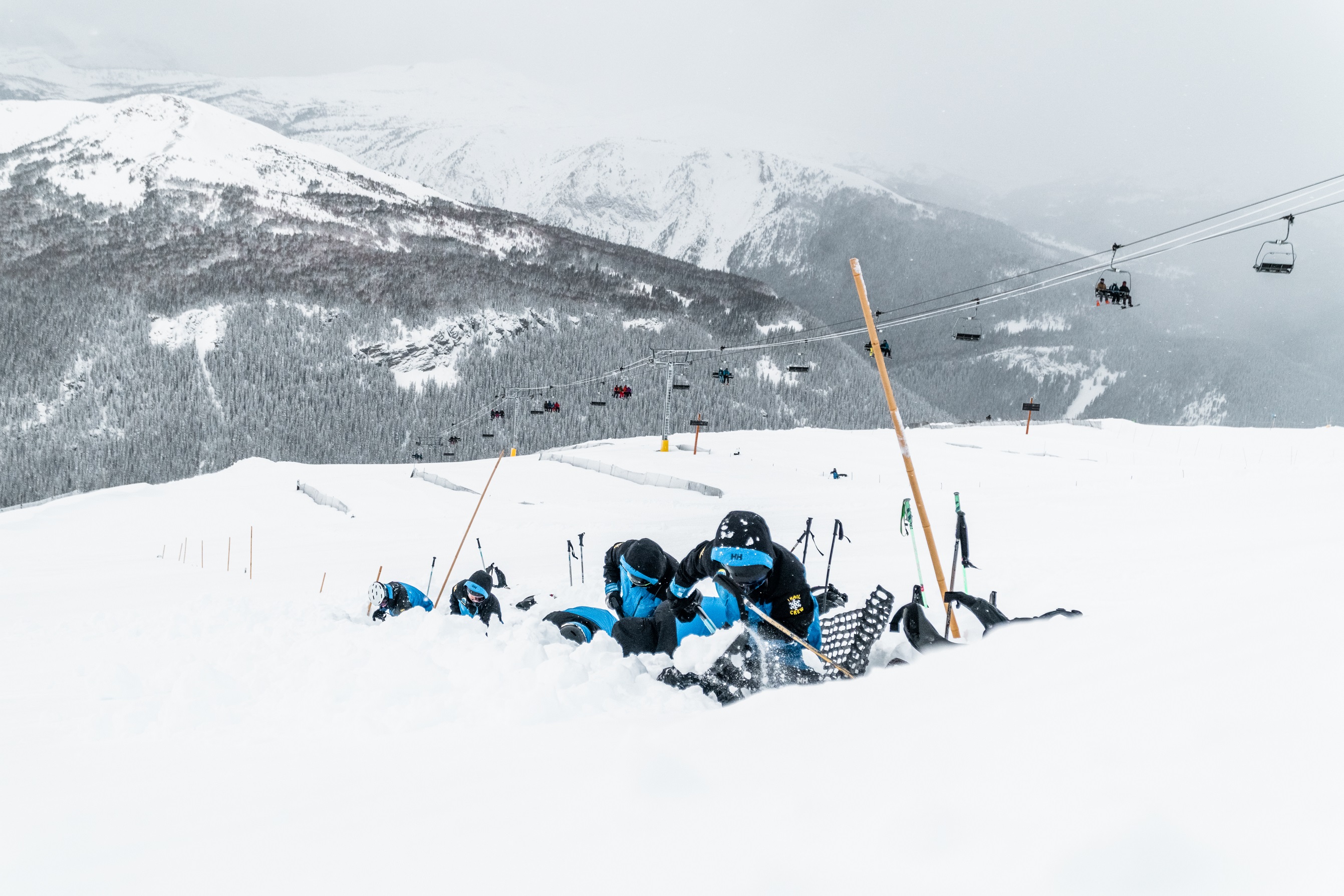 6. Launching Sweaters that Save 6,200 Liters of Water
Whether you're on the slopes or in the city, this spring keep it green and show your love for Sunshine Village and our environment with our new sweaters made of 100% recycled textile waste.
To make this possible, we worked with Pure Waste, a Finland-based company that makes ecologically sustainable and premium quality 100% recycled fabrics and yarns. By wearing a 'Wild Like the West' or a 'Dive into Delirium' sweater, you will save 6,200 liters of water and use materials that would otherwise go to waste. Click here to order.
Get to know more about our environmental initiatives at https://www.skibanff.com/explore/environment