Wednesday, June 12
A Carve Down Memory Lane: Winter 2018/19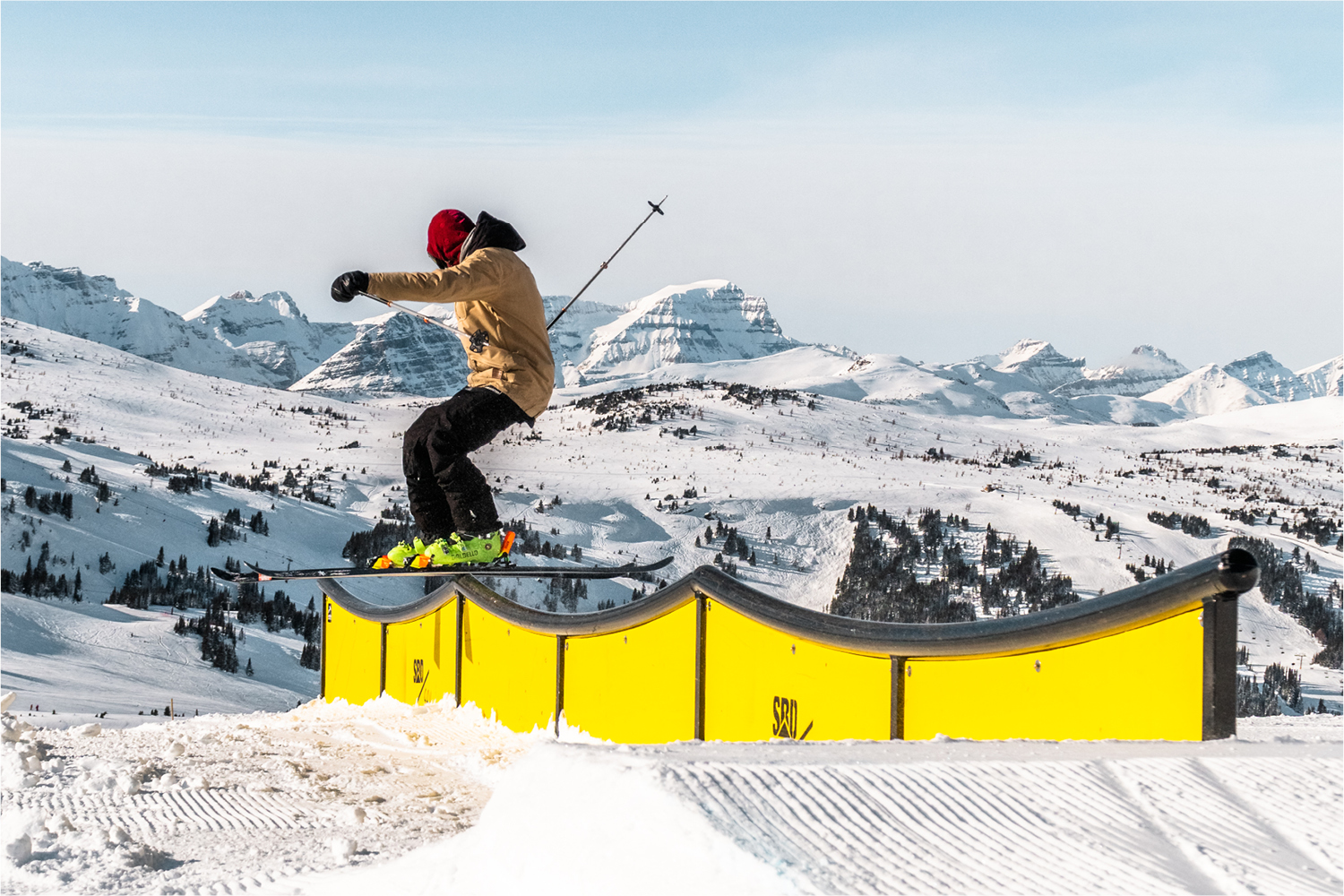 Jun 12, 2019
A Carve Down Memory Lane: Winter 2018/19
Winter 2018/2019, marked our 91st winter season at Banff Sunshine Village, and like a block of good Canadian cheddar cheese, each season gets a little better with age. As we look back on "what a season" we had we find ourselves looking forward to summer and of course winter's return to the slopes mid-November.
Here's a cruise through some of our peak moments from the past season:
- November 10th, 2018, opening day! At Banff Sunshine, our season got off on the right ski with solid snow conditions and powder turns for all! In honor of Remembrance Day, we paid tribute to all those who served and continue to serve our country with free skiing throughout our opening weekend.
- December 25th, 2018, on Christmas Day, we had over 115 "Santa Clauses" carving up the slopes with smiles of Joy.
- January 27th, 2019, our friends and the 2018 Grey Cup Champions The Calgary Stampeders brought the Grey Cup to Banff Sunshine. The cup cruised down Great Divide, rode to the BC Boarder, and even took a fit hit in our terrain park.
- February 21st, 2019, We got wild in the west with the one and only Tony Hawk. The skate legend was in Banff to speak at a conference and joined us for a Dive down Delirium Dive and a lap through the Wild West.
- March 16th, 2019, we got a visit from our old friend Chef Paco. Eight years ago, Chef Paco was cooking up breakfast at Sunshine Mountain Lodge. Today he is a celebrity TV chef in his home country of Argentina. Paco brought the rich flavor of an Argentinian Asado to the slopes, as he treated guests to a free sampling of an Argentine BBQ.
- April 1st, 2019, our team made history with the Launch of Sunshine Eats. A slopeside food delivery service that promises your meal to be "always fresh, sometimes frozen." Just kidding.
- May 20th, 2019, SLUSH CUP MONDAY!!! Our incredible season came to its final Splash at our 91st Slush Cup. This year's Slush Cup was our biggest and best to date. Thousands joined us Slush Cup Long Weekend to say goodbye to winter with style.
Relive your favorite moments of winter 2018/2019, and check out our season recap video.
Winter will be back before we know it!
Don't want to wait to winter to see us, this "off-season" discover our summer side.
We open for summer sightseeing on June 28th.
For more info, visit https://www.banffsunshinemeadows.com/