Wednesday, January 30
The Festival of Snow Continues at Sunshine Village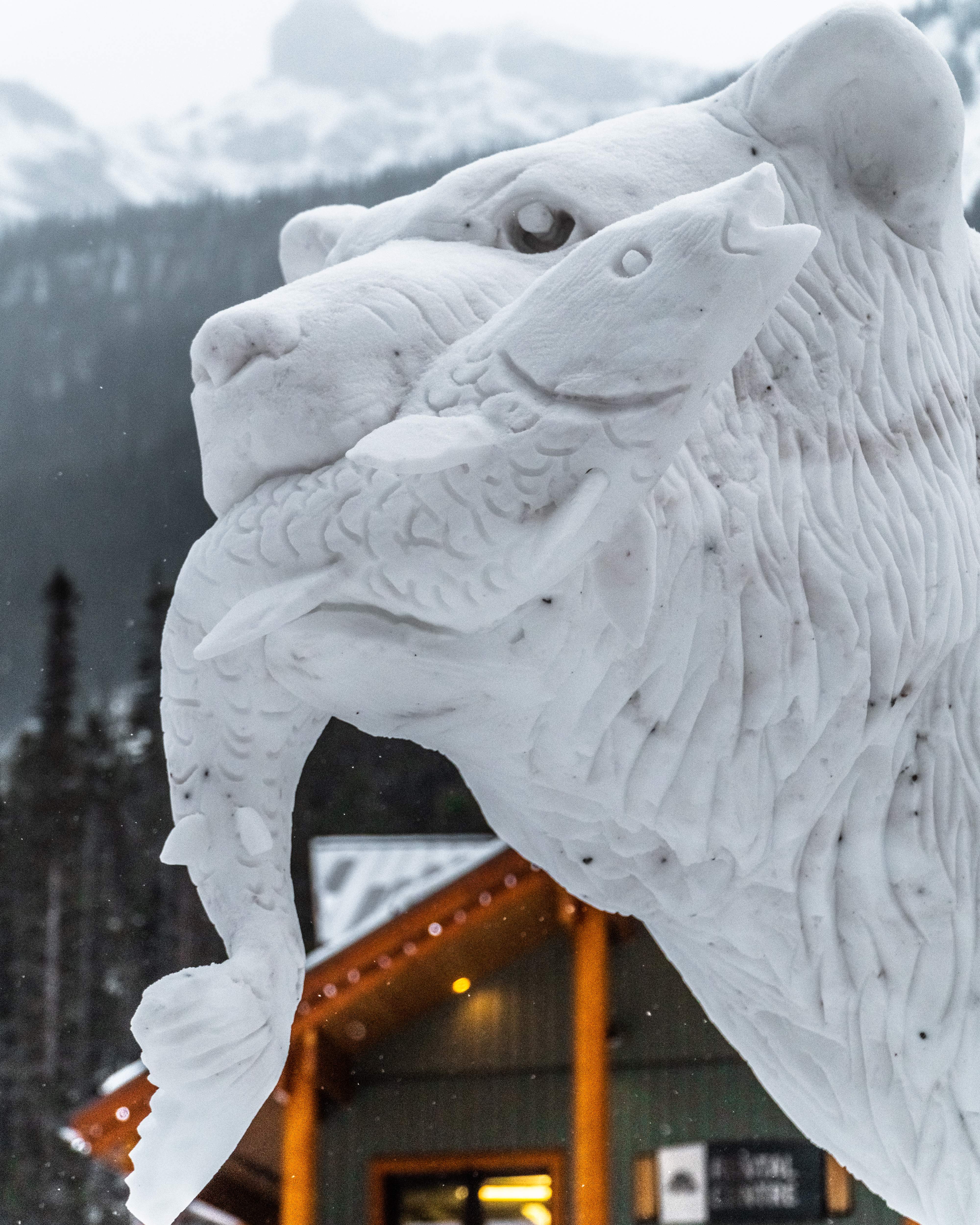 Jan 30, 2019
The Festival of Snow Continues at Sunshine Village
Haven't taken a photo with the snow sculpture in the base yet?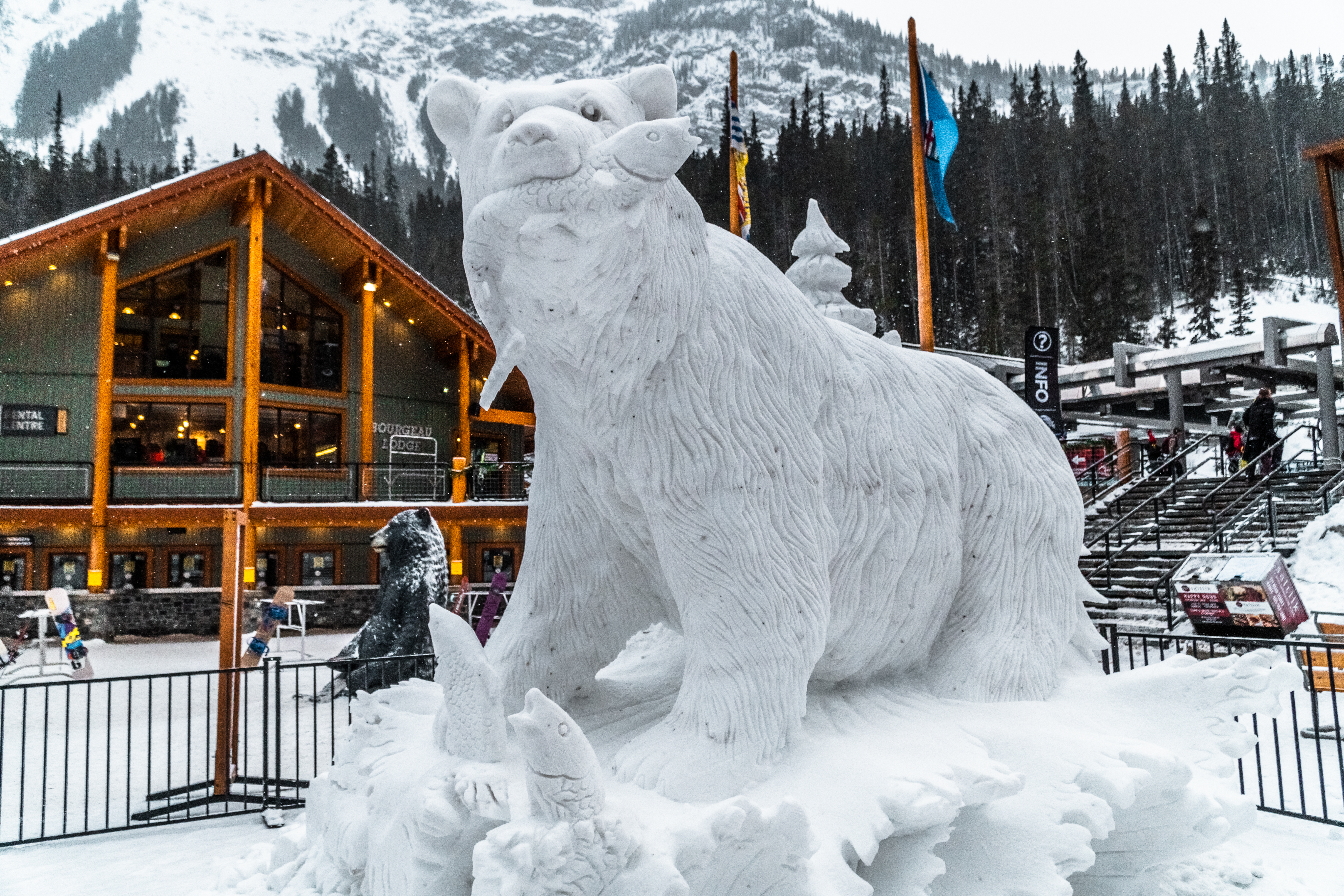 Get those phones and cameras ready. If you haven't had a chance to visit Banff during Snow Days to see the amazing ice and snow sculptures that were competing for that longed first place, you still have a chance to be blown away!
Snow Days are now officially over. Lucky for all us, a spectacular snow sculpture is still standing in the base area of our resort.
Before skiing or snowboarding, stop at the base to marvel the stunning bear carved specially for Banff Sunshine Village. It took 3 days to the Team Baisas from Quebec to get this massive piece of art ready. Come see it for yourself this week and be ready to be wowed!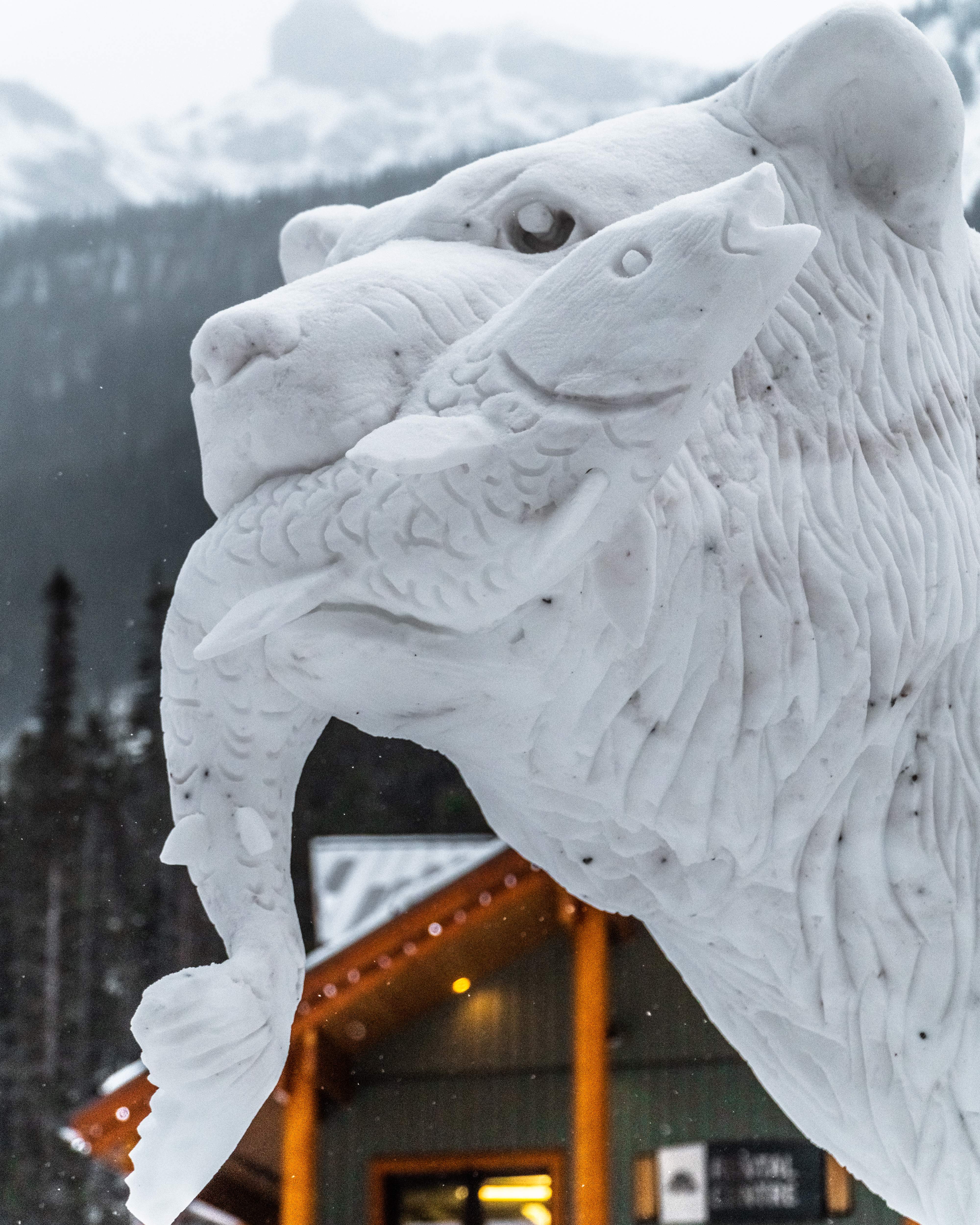 You may be surprised to know that Ross and Marites Baisas and Antonio and Maria Elena Baisas, known as Team Baisas, were also the ones who won at the International Snow Carving Competition during Banff Snow Days. The Filipino-Canadian couples won both the First Place (Judges' Pick) and the People's Choice Awards.
Their stunning snow sculpture called 'Tangle' was of two moose with inter-locking antlers. How amazing!
Courtesy of @Matthew_Morris
Brothers Ross and Antonio come from a family of wood carvers from Paete, Laguna, known to be the "Wood Carving Capital of the Philippines". Antonio came to Canada in 1996, followed by Ross in 2002. Antonio and Maria Elena are now residents of Ottawa, while Ross and Marites are based in Montreal.
During the competition, Team Baisas received the total support from the Filipino Community in Banff and left everyone in town fascinated with their work.
The Philippine Consulate General in Calgary shared that "Deputy Consul General Zaldy Patron phoned the Baisas brothers to personally congratulate them for their achievement. He told the Baisas brothers that their accomplishment had highlighted the artistic talents of the Filipinos in Canada. The bothers, in return, said they were happy to share their success with the Filipino-Canadian community."
From Banff, the Baisas brothers headed to Edmonton, Alberta for another sculpting competition.
Embrace the cold and the thrill of winter, head to Sunshine for a fun day on the slopes and see winter artistry in action.
Remember to share your photos with Sunshine's Snow Sculpture using #SunshineVillage on Instagram and Facebook.