Saturday, January 5
HBD Elvis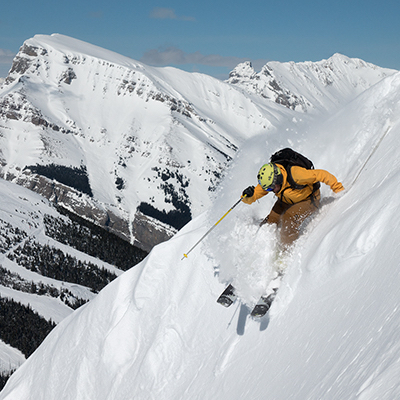 Jan 5, 2019
HBD Elvis
Join us as we celebrate Elvis Presley's birthday on January 8th, as he would of. On the slopes, in full stage costume, eating a fried peanut butter and banana sandwich.
On Tuesday, Jan 8, we invite you to get a hunk a hunk of powdery turns as you embrace Elvis Day. On The King's Birthday we'll be gifting free skiing or snowboarding (it's what the hound dog singer would have wanted) to anyone who comes dressed as Mr. Elvis Presley or Pricilla.
The King of Rock and Roll was born a twin, a long ways away from the Rocky Mountain in Tupelo, Mississippi in 1935. To celebrate his birthday, Elvis would pack the car and latter the Lisa Marie jet to head up to the mountains for a weekend of skiing with friends. So we're keeping the tradition going!
Resort wide, we will be serving up some of Elvis's favourite foods, playing his tunes, and having fun. Dress to dance, and to ski!
At 11:00 A.M. sharp, we're asking all Skiing Elvis's to meet up at the top of Strawberry for the Kings run. We'll be videoing the Elvis ski parade, and snapping photos.
"Never wait for tomorrow, what if tomorrow never comes?" – Elvis Presley
So get that iconic white suite ready and have some fun! If you need a costume, you can get your Elvis costume at The Costume Shoppe in Calgary.
Stay up to date on our Facebook Page!