Monday, December 30
How To Dress For The Slopes.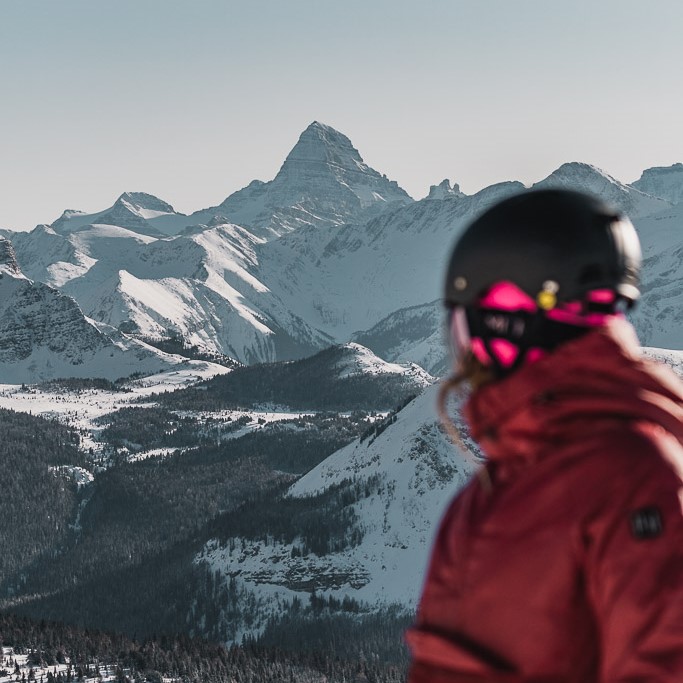 Dec 30, 2019
How To Dress For The Slopes.
As they say "There is no bad weather only bad clothing"
When the mercury drops below freezing on your trust thermometer, a world of winter fun and thrills invites you to think outside and enjoy winter sports in the Canadian Rockies. To make the most of your day on the slopes, taking in the unparalleled beauty of winter in Canada, dressing for the occasion can make your day.
When it comes to gearing up for winter sports, the right clothing choices play an important role. You want to be warm, and you want to be comfortable.
For us, dressing for a day of skiing and snowboarding is all about layers.
Lower Body
You'll want to start with thermal long underwear. When it comes to long johns, we recommend picking a base layer that fits just right. We're big fans of natural and breathable fibres that wick sweat off your skin and keeps you warm.
Put on mid-layer pants, if necessary. The most common material is fleece, and it will help you keep the heat trapped.
For your outer layer, wear ski pants made for the slopes. They will keep you warm and dry and will prevent snow from getting in. Make sure they fit well and allow you to move comfortably.
Upper Body
Over the top of your upper base layer, we recommend a ski sweater or inner puffy coat. This will create an extra layer of warm air to shelter you from the cool winter temperatures.
You'll want to top of your ski suite with an insulated shell, or with a puffy ski jacket. It's important that your top layer is windproof so that you don't get a chill as you zoom down the mountains.
Accessories
To finish off your ski kit, let's talk about accessories!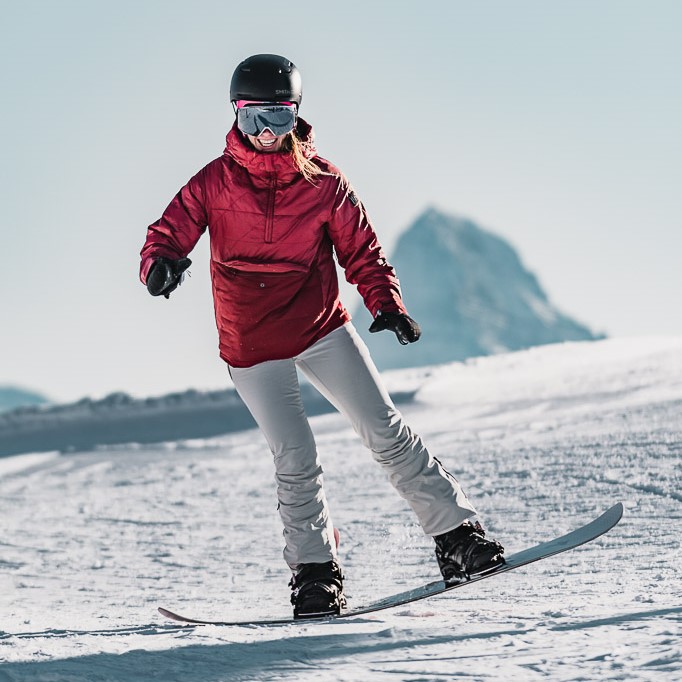 On your feet, ski socks are a must! They provide great athletic support and help keep your toes toasty. If you're looking for a fun design, take a look at our Sunshine Ski Socks.
If you're prone to cold hands, we recommend investing in a good pair of mittens. Mittens are your warmest bet. For those extra cold days, hand warmers will keep you warm and happier for longer. Forgot to get some? Stop by our Retail Stores in the Village.
Protect your melon and keep your head and ears warm and dry with a helmet. Helmets offer twice the warmth of a traditional ski toque thanks to their hard-outer shell.
To protect your eyes from the sun, wind and snow make sure you bring your goggles with you. Check that they work with your helmet and your face shape. If you were glasses, make sure your goggles fit properly or explore some OTG (Over-The-Glasses) Goggles options.
Your face will also appreciate a Balaclava (ski mask), especially on a windy day and when you're going up on a chairlift.
If you're heading up to the mountains for the day, we always recommend packing extra clothes to change into after a day of riding.
If you need help shopping the right clothing for your day of winter fun, visit us on the mountain at Sunshine Sports, located in the Lookout Mountain Lodge in the Village. Let our friendly team help you pick up clothes to keep you warm from first chair, to après ski.
To rent some gear for the day, stop by our Rental Shop. We'll help you find the perfect jacket, pants and helmet to start off your day right.