Wednesday, March 20
7 Things You Need to Know About Spring Skiing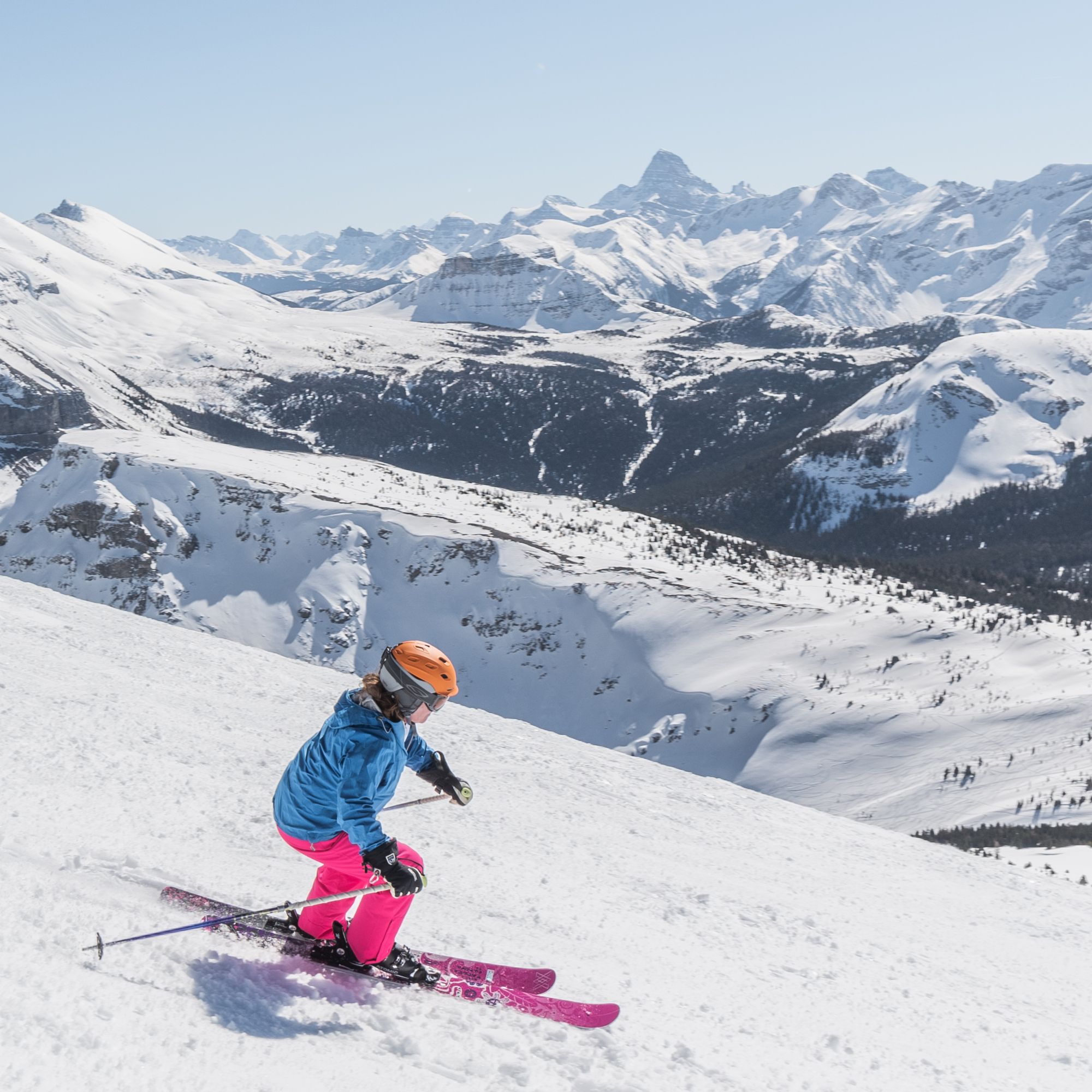 Mar 20, 2019
7 Things You Need to Know About Spring Skiing
Let's hear it for the Sunshine!!
Spring is the best time of the ski and snowboard season to hit the slopes of Banff Sunshine Village. With warmer weather, great snow, and longer days the mountains practically beg you to come ride.
Wahoo! Spring is officially here! As temperatures warm up and the days get longer, it's easy to ski why Banff Sunshine is home to Canada's Best Spring Skiing and Snowboarding! For all of us, at Sunshine, Spring Season is our favourite part of the ski season - it's all about fun in the sun with soft snow and great events!
This spring, we invite you to fall in love with spring skiing too. To make the most of your time on the mountains this second season, we put together 7 things you need to know about Spring Skiing and Snowboarding at Banff Sunshine Village.
1. Stock up on Sunscreen!
When the sun is out the risk of getting a sunburn is higher. Make sure you get a tan instead of sunburn this season and protect your face with some SPF before hitting the slopes!
We recommend using a sunscreen with an SPF 30 or higher for better protection. Remember to reapply a couple of times during the day. Lip sunscreen is also recommended to keep your lips hydrated.
Quick tips. Purchase a small bottle that you can carry around in your pocket or bag while on the slopes. They're very handy! If you forgot to pack your sunscreen in the morning rush, we got you covered! Stop by our retail stores in the village to find this and more spring essentials.
2. Goggles and Helmet are a Must
Goggles and helmets are your best friends, no matter the season. The sun reflecting from the snow is more intense than usual in the last three months of the season. So, protect your eyes by keeping the wind and UV rays out with a good pair of goggles.
Wearing a helmet will help prevent your scalp from burning while keeping you safe! Plus, many of them provide layers of ventilation.
3. Dress in Layers
The warmer days are calling for lighter ski wear. You'll get hot quickly with your thick, winter thermals. Next time you go for a shred day take lighter and breathable clothing with you and layer up!
As the temperatures warm up, remove the mid layer if it gets too hot. Or open the armpit zippers to let some fresh mountain air flow around. But don't be caught without backup! It can be chilly early in the morning or when the sun goes down, so make sure you can maintain a comfortable temperature through the day.
Colourful ski clothes are also perfect for a spring day in the Rockies. Get your best outfit ready and share it with us using #sunshinevillage on Instagram & Facebook.
4. Stay Hydrated
Make sure you stay hydrated before, during and after. It's hot outside, you're in high altitude and you're exercising. Drink as much water as you can. You won't want to go through altitude sickness on a beautiful bluebird day.
5. Follow the Sun
Plan your day so you spend more time in the sun and less in the shade. In the morning, try starting on Wawa, Standish and Strawberry. In the afternoons, try Continental Divide, Teepee Town Luxury Express Quad and Goat's Eye.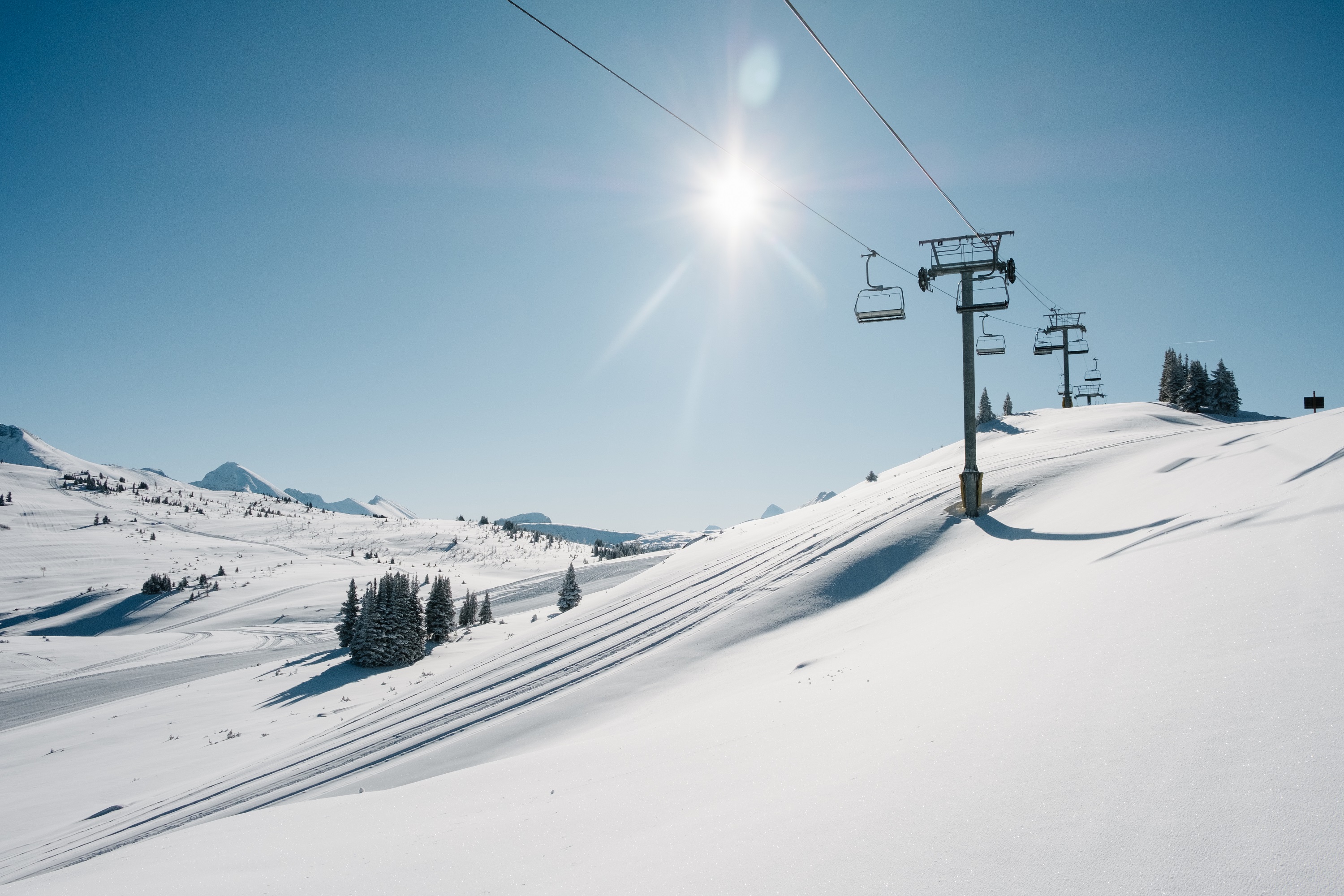 6. Extra Time on The Slopes
To help you take advantage of the longer, warmer, days, and the fabulous ski conditions, each spring we extend our lift hours to give you more time on the slopes.
Our ski lifts are now running from 9 AM until 4:30 PM. Jackrabbit, runs 'till 5 pm. Find more info about spring hours here.
Go for an extra run or two before you cap it off with a refreshing beverage at Trappers.
7. Access to the Rockies Coolest Concerts and Events
During our Spring Ski Season, Banff Sunshine Village comes to life with rail jams, contests, concerts and more events. Every weekend, there's something exciting to do around the resort.
Our event calendar is full! Take a look at what's coming up and start planning your next visit here.
Don't have your Sunshine Spring Pass yet? Your Banff Sunshine Spring Pass is your all-access pass to Canada's Best Spring Skiing and Banff Coolest events all spring long. At just $485 your 2018 Sunshine Spring Pass Skis Off in just four days. Buy yours here.