Tuesday, May 28
Say Hello to your 2019 Ms. Slush Cup, Allene Kennedy!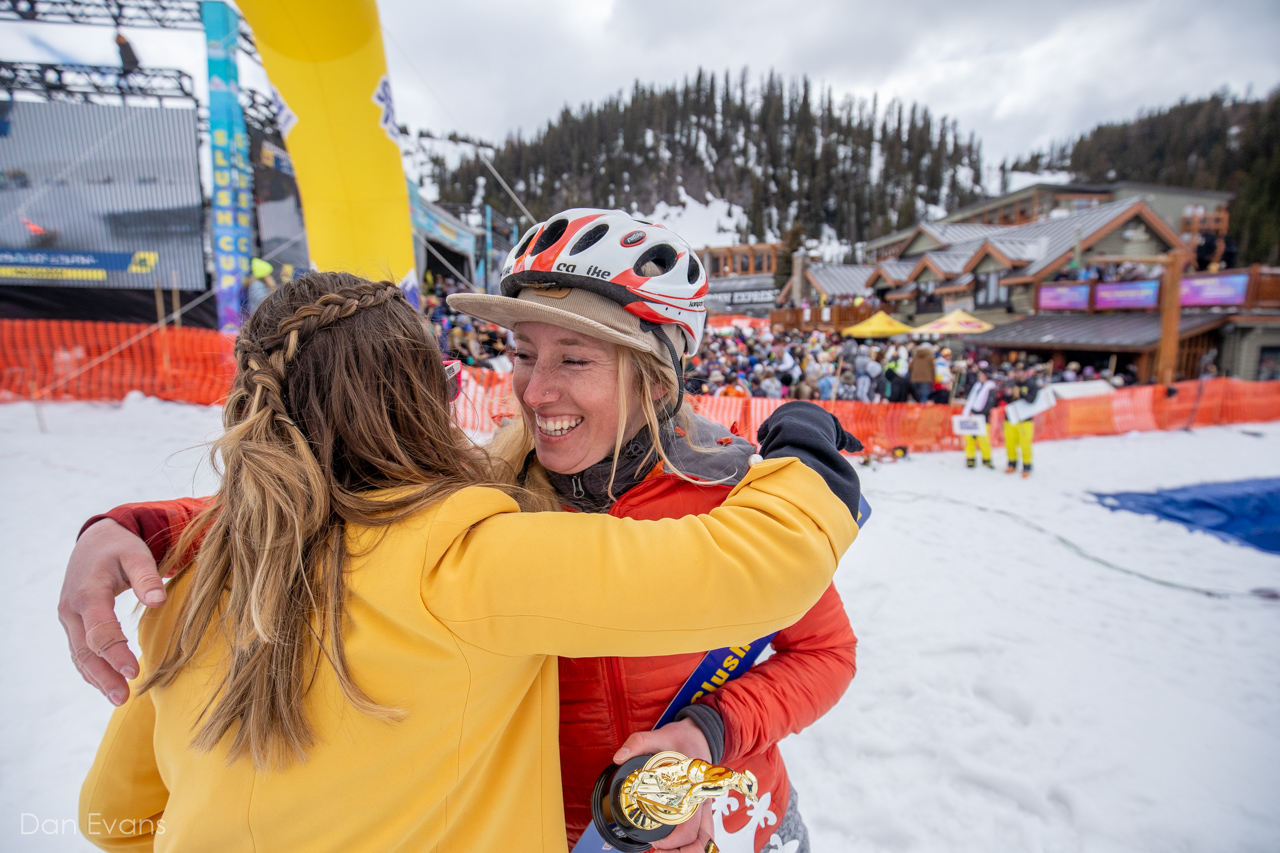 May 28, 2019
Say Hello to your 2019 Ms. Slush Cup, Allene Kennedy!
Meet Allene, a determined competitor who has had her sights set on the Slush Cup trophy for years!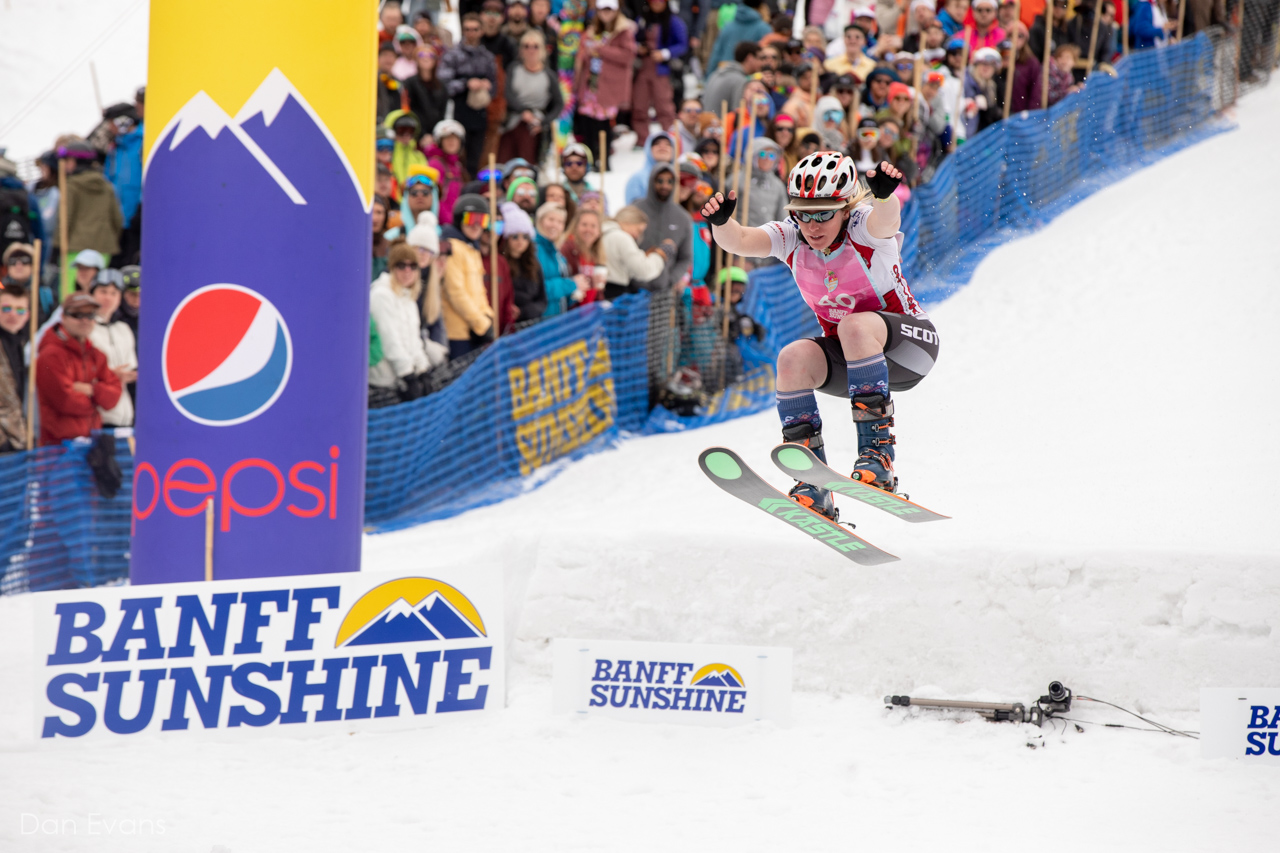 Allene Kennedy, our 2019 champ is no stranger to Slush Cup or it's ice-cold pool. She's tried for the title the past 3 years! In fact, Allene has wanted to win Slush Cup since hearing about it as a child. This Truckee, CA, native, grew up skiing - hearing the stories of Banff from her dad. (Who actually worked at Sunshine in the '80s, and made a few Slush Cup appearances himself).
After a few repeated ice-cold splash landings throughout the years, Allene said "not today" to the ice-cold pool. For Slush Cup 2019, Allene trained hard. She hit up the gym and came back to the slopes convinced her training would pay off!
This year, at our 91st annual Slush Cup, Allene was the only female to make it across the 110 ft. Slush Cup pool. In finals, she tucked to the jump, fought the landing, and skimmed across clean.
Watching her final run was an emotional ride as we watched with awe when she saved her skim.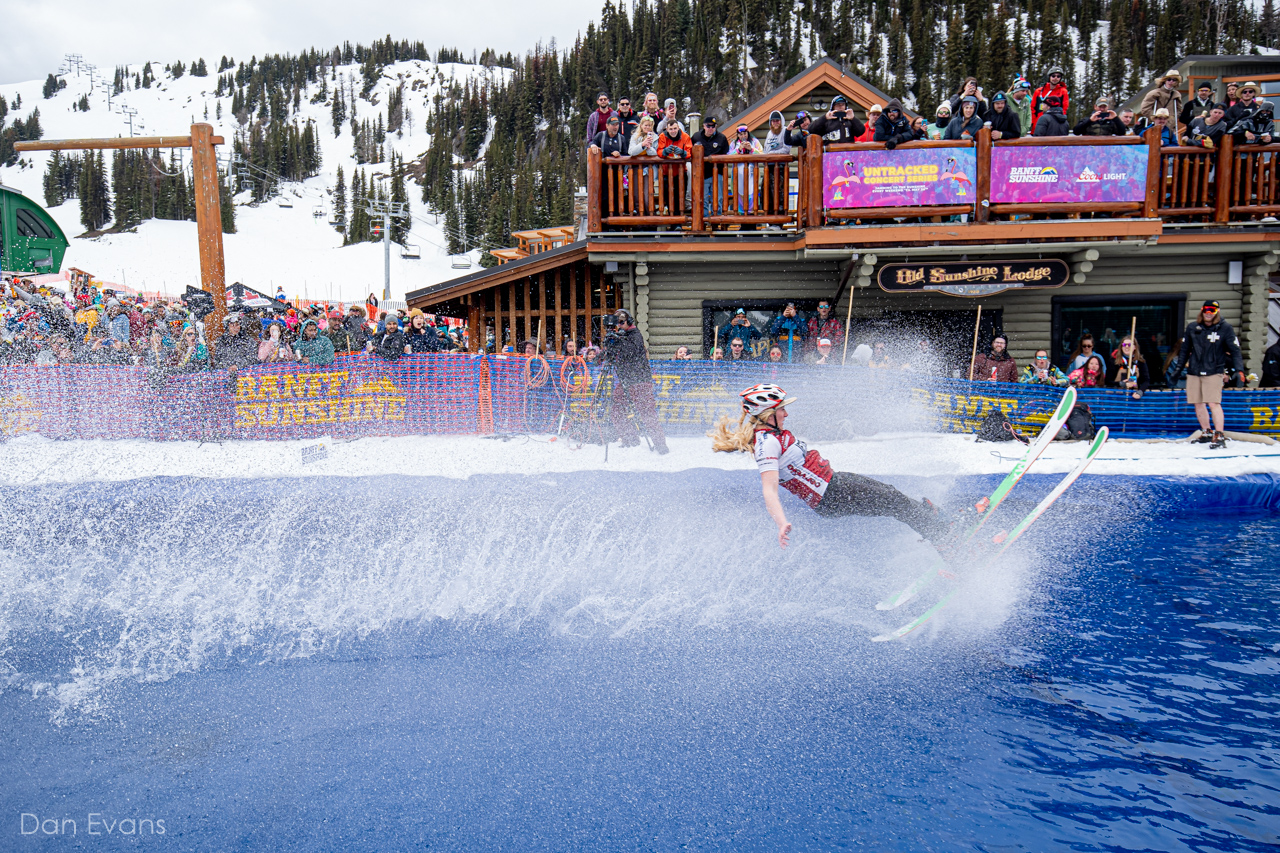 The Slush Cup star first landed perfectly, but shortly after, it seemed her previous attempts for the title pulled her back in the middle of her run (literally). When we all thought it was game-over for Allene, she came back with full strength, recover and crushed it like a true slush cup boss!
Congrats Allene!
Did you miss Allene's winning run? Watch it here:
Want to know more about Allene and the secret to her success?
Check out this Q & A with the champ.
How do you train for Slush Cup?
I have two homies named Fiona and Camille. We go to the gym for the month of November and that is about it. We also regularly watch CHEST-BRAS (a really great YouTube video) to feel strong.
What was going through your head as you hit the water in finals?
As I hit the water this round, all I could think about was using my core that I worked out in the month of November.
Does the costume make a difference?
I think the main reason I made it across was the amount of spandex and speedy clothes I had on. So yes, if you feel fast, you ski fast.
How many times have you tried for the title?
I have tried too many times! I have gone in the pool 5 times, but tried for the title three times.
What made you want to compete in Slush Cup?
I love Slush Cup because I think it kind of defines what I think skiing should be. It should be a little ridiculous and a lot of fun. Spring skiing is about having fun in the sun and what better way than making a fool of yourself falling into the pool!
Why do you think Slush Cup is such a great event?
It's a great event because it is not too serious, everyone looks a little silly, but everyone is having a great time and smiling all day.
Will you defend your title next year?
YES! My two homies Fiona and Camille plan to join me so I can't say no to another year of great fun!
What advice do you have for kids wanting to slush cup?
My advice to all the people wanting to slush cup is to make sure to do lots of core exercises.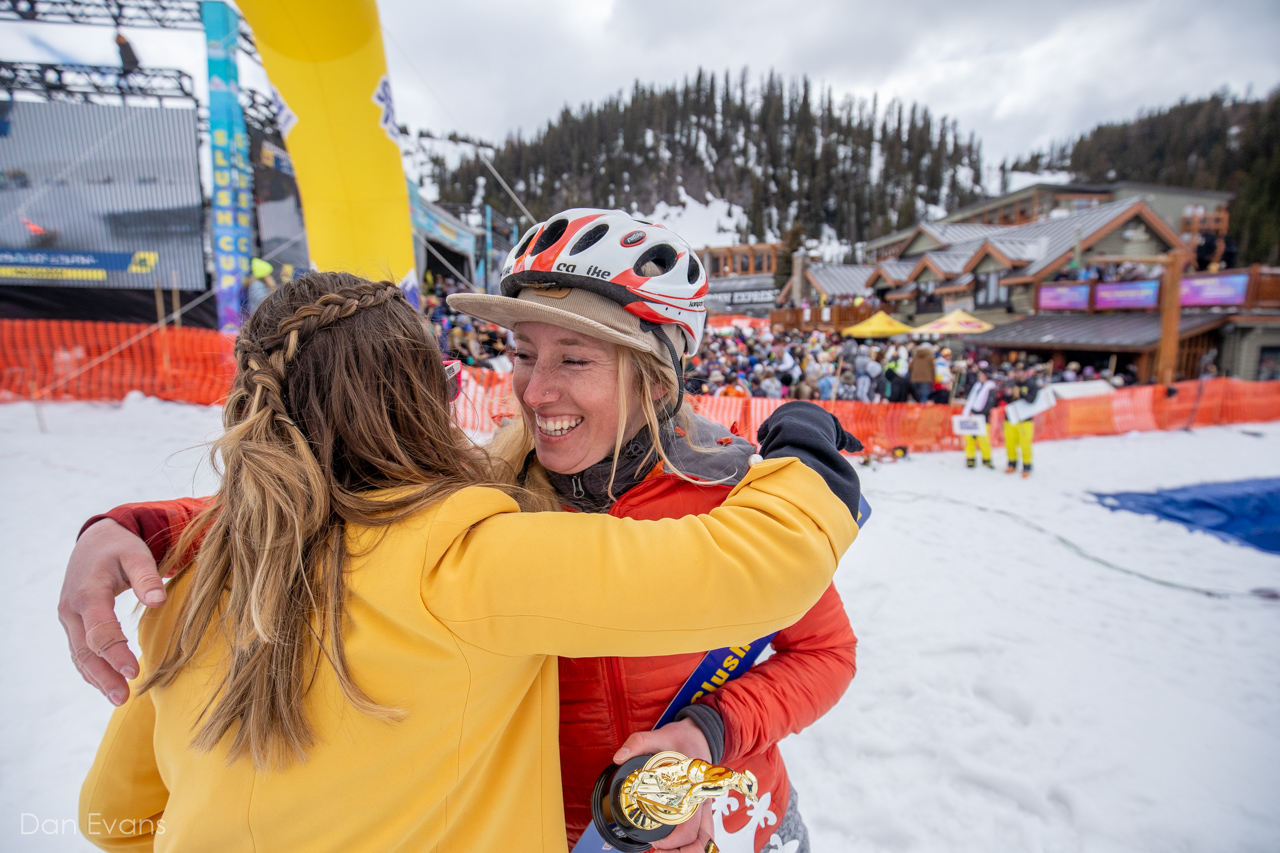 Missing Sunshine Village? Don't fret! We open for Summer hiking and sightseeing on June 28th.
Learn more at www.banffsunshinemeadows.com