Tuesday, May 28
Meet your Mr. Slush Cup 2019, Andrew Wilson!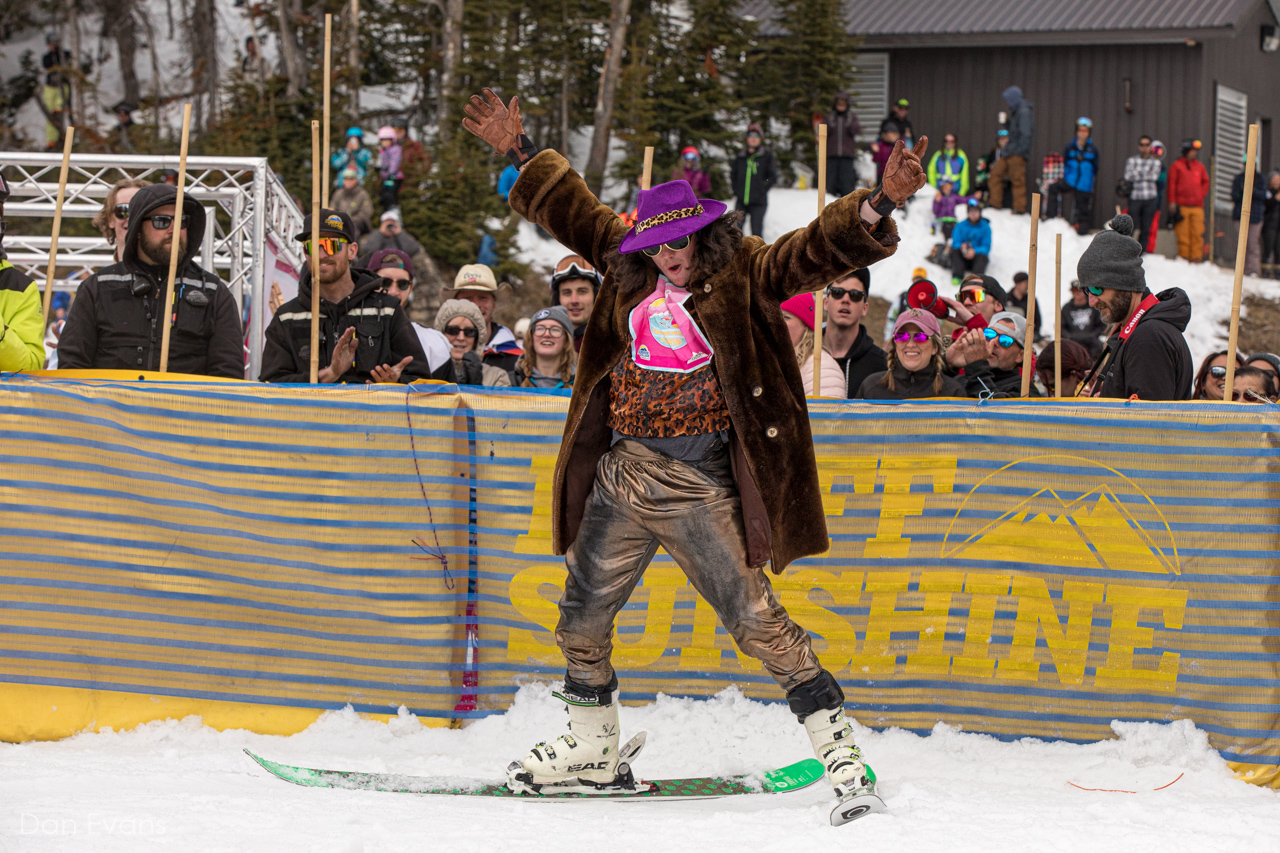 May 28, 2019
Meet your Mr. Slush Cup 2019, Andrew Wilson!
Meet the first time Slush Cupper Andrew Wilson, AKA Daddy Drewski.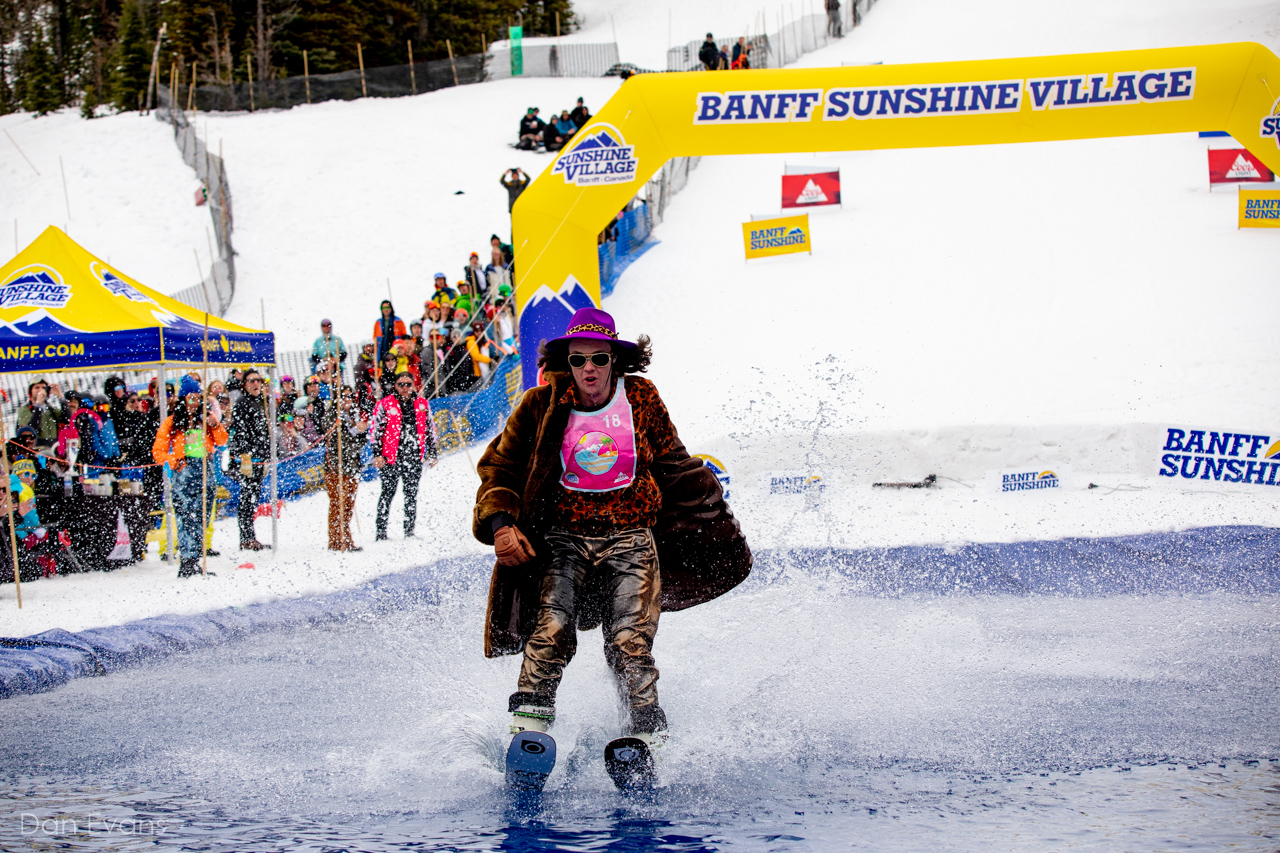 Andrew surprised us all! If you were here at Slush Cup you probably witnessed the perfect execution and unbeatable style that took Andrew to the Slush Cup victory.
Even though it was his very first time fighting for the title (hard to believe, we know), it wasn't his first time watching the event. Andrew's final run wowed the judges and the audience with a flawless spread eagle and clean skim. One for the books without a doubt.
Growing up, skiing with the Sunshine Ski Club, Andrew first was introduced to the end of season competition in his Nancy Green Days. It was then, he said, "one day I'll be Mr. Slush Cup!"
For Andrew, 2019's Slush Cup was a must as he was now old enough to compete. To compete in Slush Cup all participants need to be 18.
Watching Slush Cup from the sidelines for years, Andrew knew the importance of a good costume. The 2019 champ not only captivated the audience with his performance but also with his style: glamorous, wild & camp. He totally rocked out that animal print style!
When we asked him about his outfit, he said it's all about finding the perfect balance between "style and flair, with usability" so you can skim across like a real Slush Cup legend.
For the offseason, Andrew is planning to spend his summer working out and doing lots of mountain biking and motorbiking. He promised to be back for Slush Cup 92, so don't be surprised if you find him in the gym getting ready to hit the slopes of Banff Sunshine next season.
Did you miss it? Watch it here:
Want to know more about Andrew and the secret to his success?
Check out this Q & A with the champ.
How do you train for Slush Cup?
I'm not sure there's a good way to train unless you have a pool to practice skimming. I'd say just get yourself some fat skis and a couple of beers, and then turn that send dial up to 11!

What was going through your head as you hit the water in finals?
Woooooooooooooohoooooooooo!!!!!!!!

Does the costume make a difference?
It makes a big difference, you need to balance style and flair with usability. You're never going to make it if you're costume is too restricting!

How many times have you tried for the title?
That was my first try!!!

What made you want to compete in Slush Cup?
I have watched it for years and it's so much fun to watch so I figured it would be even more fun to compete! (It was!).

Why do you think Slush Cup is such a great event?
I love the whole atmosphere! Everyone is super hyped to celebrate the end of the season and what better way to do it than dress up in crazy costumes and hit a massive pond skim!

Will you defend your title next year?
Of course!

What advice do you have for kids wanting to slush cup?
Just do it!!! It's so much fun!!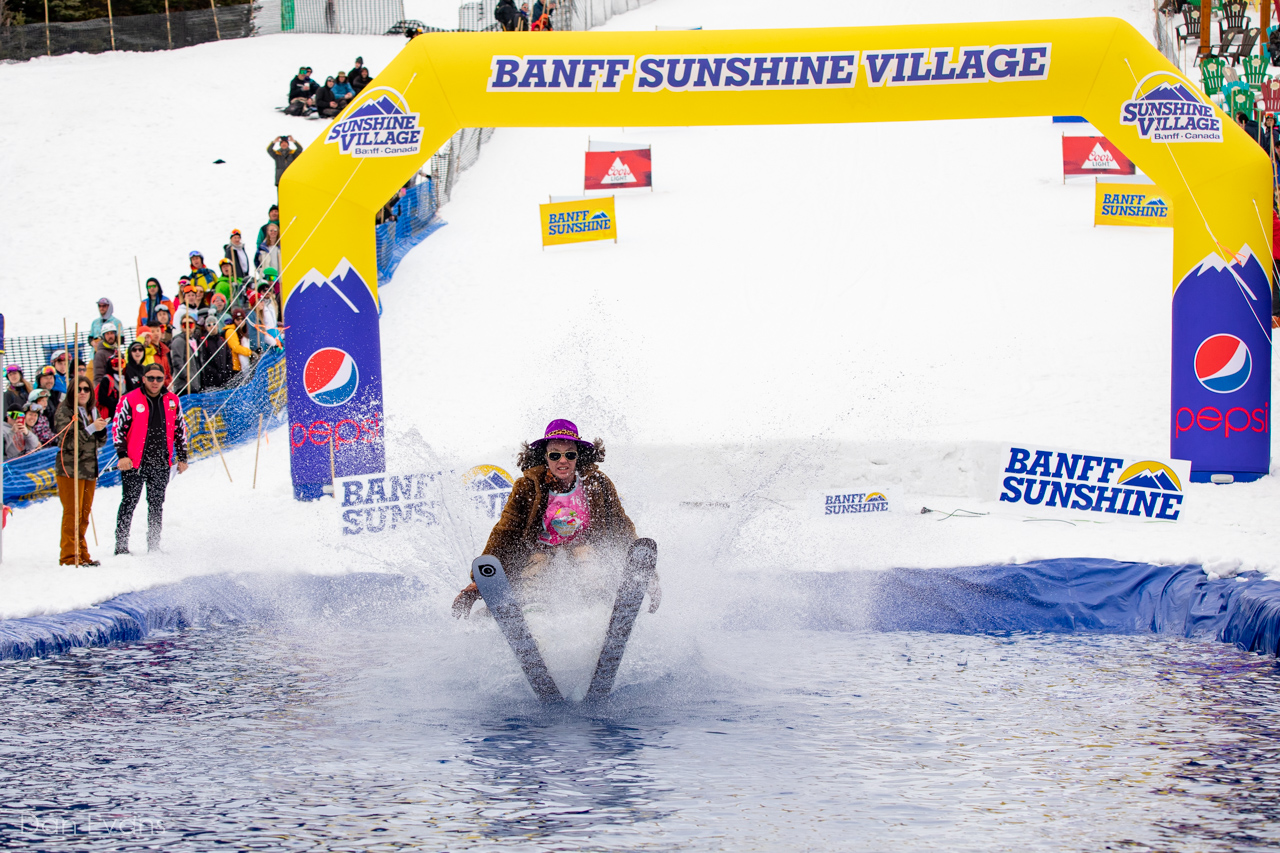 Missing Sunshine Village? Don't fret! We open for Summer hiking and sightseeing on June 28th.
Learn more at www.banffsunshinemeadows.com