Sunday, December 23
Merry Christmas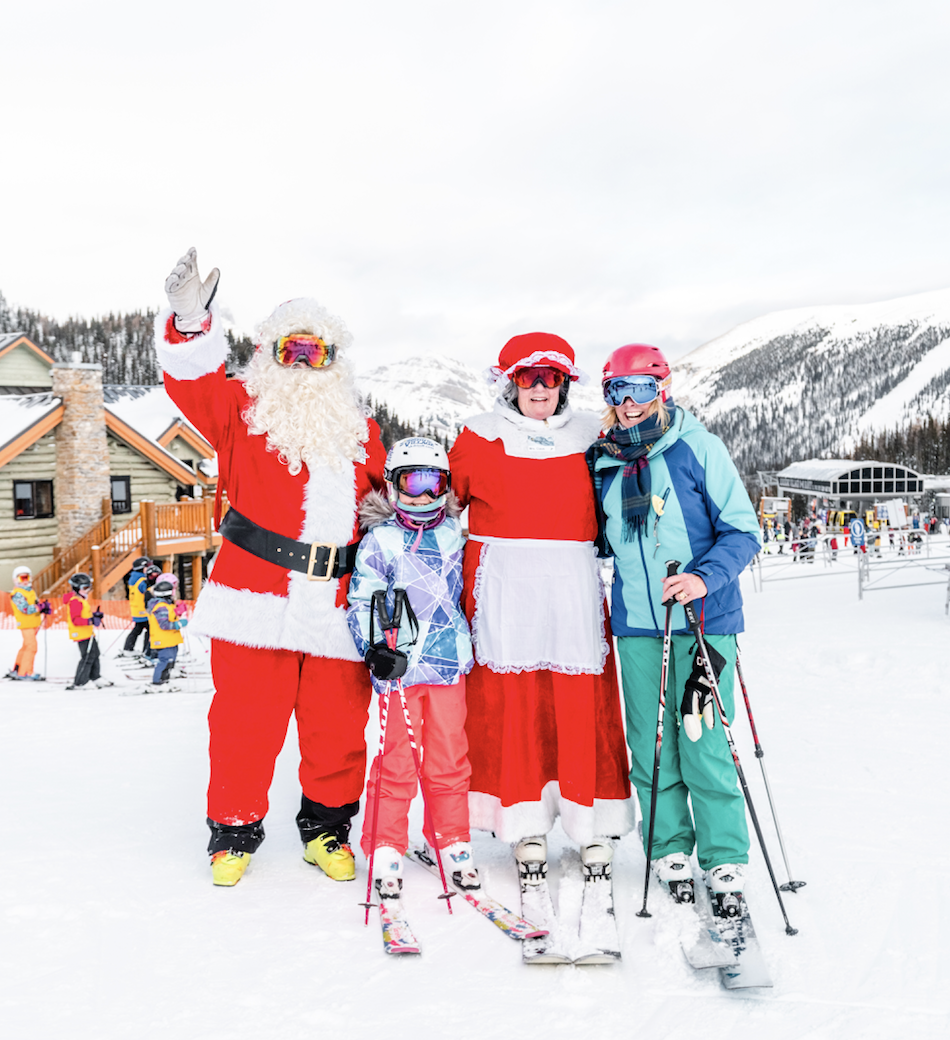 Dec 23, 2018
Merry Christmas
Merry Christmas, From our Family to Yours!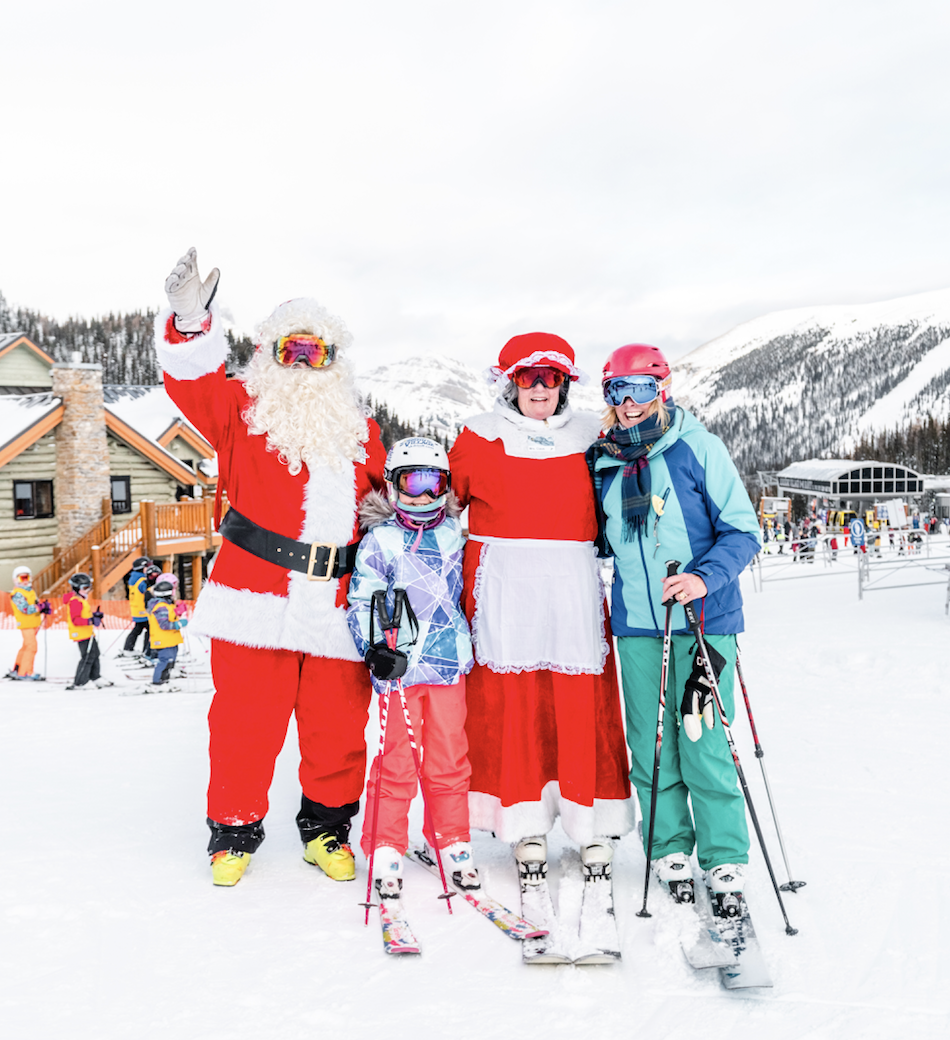 'Tis the Skison, and at Banff Sunshine Village we believe that the magic of Christmas is the gift of time we're able to spend with and dedicate to our family and friends; The people that bring so much joy into our world. At our core, we are a family resort, and our family values permeate through our entire organization.
This Christmas, we invite you and your family to spend the holidays with us! Join us for a hefty serving of Canada's Best Snow. Carve up the slopes, as your work up a festive appetite. The advent season has spoiled us with 130 cm (4'2'') of deep, dry, light, and fluffy snow. The new snow, combined with the dedicate focus and hard work of our mountain operations team has allowed us to open more terrain for you to ski and ride. With Goat's Eye Express now open, all of our 12 lifts are now running for the season. Dash through the powder, with thrills of delight as you take in the undeniable beauty of Christmas in the mountains.
Whether it's your first season on snow or your 70th ski season, at Sunshine, our three mountains of terrain ideal for skiers and snowboarders of all levels will have you taking in the sights and surprising yourself regardless of your ski or snowboard ability.
If decking the halls in a more freestyle manner is on your Christmas to-do list, our terrain park team has worked hard to get our Rockstar Divide Park open for the holidays. This year, our Rockstar Terrain Park showcases 6 new features just waiting to be decked with new tricks.
Staying at Sunshine Mountain Lodge for Christmas or New years, join us for a festive culinary experience in the Eagle's Nest and the Chimney Corner Lounge. As you watch a joyous torchlight parade ski down Strawberry Face.
Come Christmas Day, we're gifting FREE skiing and Snowboarding to any and all guests who dress up (in a full costume) as Santa Clause, Mrs. Clause, and Rudolph.
As a family, we look forward to our traditional family Christmas ski day. For us, there is nothing more special than spending time together. Our family looks forward to welcoming you to the Canadian Rockies this holiday season. As you bring the magic of the mountains to live with your laughter.
Need a few tips to, make the most of your holiday ski day? Check out our holiday tips blog.