Tuesday, May 7
Moms Ski For Free On Mother's Day.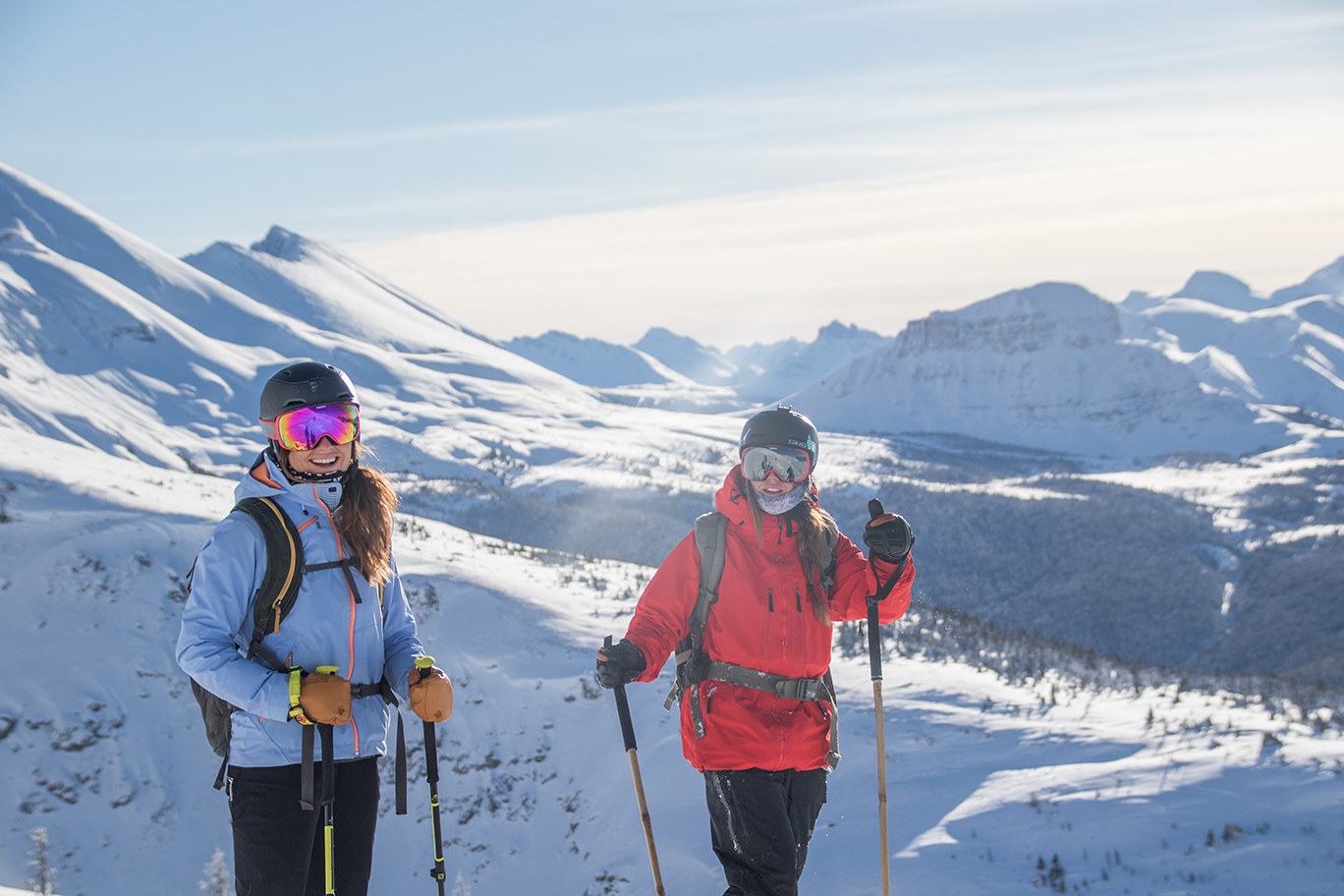 May 7, 2019
Moms Ski For Free On Mother's Day.
Bring your mom to Banff Sunshine Village for the Best Mother's Day Ever!
Jewelry? Clothes? Chocolates? Stop surfing the web trying to find the perfect gift for mom. This year do something different, ride Canada's Best Spring Skiing with mama!
We believe nothing says 'Te Amo' louder than spending quality time with mom. Let her know how much you love her with a day of fun in the beautiful Canadian Rockies.
As a way to thank moms for teaching us to embrace winter and develop a passion for winter sports, ALL mothers skiing or snowboarding Banff Sunshine this Mother's Day (Sunday, May 12th) with their family will receive a FREE DAY PASS. With the purchase of a Child, Youth, or Adult Ticket. Also valid for Season Pass holders!
Carve up the slopes, and create some unique Sunshine memories. Capture your families "Sunshine Moment!" and take a FREE selfie (or 2, or 3, or more) with on top of Wawa with our Selfie Cam. Before racing your family members down Wawa Bowl.
We're excited to treat mom to Canada's Best Spring skiing! When skiing with mom, our advice, work up an appetite by showing her all your favourite runs.
Hungry? Spoil mom with brunch on the mountain. Our chefs have created a delicious gourmet brunch inspired by all the awesome moms out there! We'll be serving up our Mother's Day Brunch in the Chimney Corner at Sunshine Mountain Lodge on Sunday, May 12th from 10 AM to 2 PM.
Après Brunch, and a few more runs, join us at Trapper's Beer Garden and dance out in your ski boots with mom at our Untracked Concert Series featuring Liam Duncan. Add some sparkles to the celebration with delicious champagne from Veuve Clicquot.
This Sunday, play outside and show mom how much you love her by treating her to a day on the slopes of Banff Sunshine Village.
We're wide open for skiing and snowboarding until May 20th, 2019.