Wednesday, May 8
Ski for a Cause at the 11th Annual Bikinis & Boardshorts Fundraiser.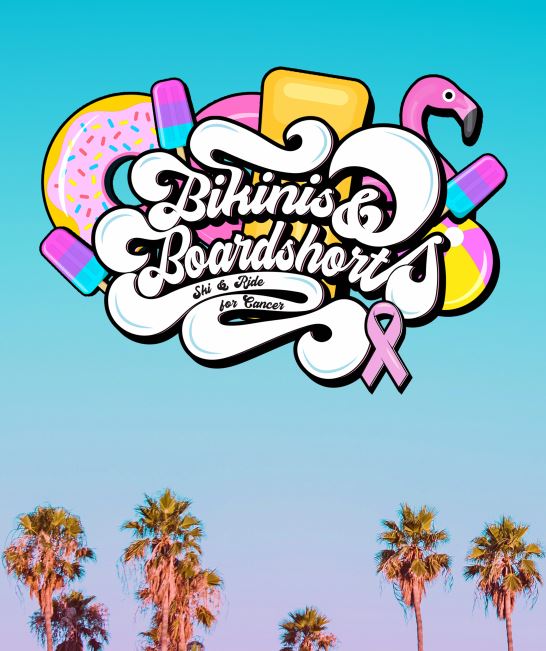 May 8, 2019
Ski for a Cause at the 11th Annual Bikinis & Boardshorts Fundraiser.
Ride in your bikinis & boardshorts, play games, win prizes, and raise money for cancer!
Celebrate spring on the slopes and raise money for a great cause in a unique and exciting way.
This May 11th, 2019 join us for our annual Bikinis & Boardshorts fundraiser event. Come have fun in the sun with your bikini or boardshort while fundraising money for the Canadian Breast Cancer Foundation (CBCF). Skiers and snowboarders of all ages and abilities are welcome!
Register a team (up to four people) and get a special lift ticket price for you and your team of $57 plus Tax.
Teams will be challenging themselves through numerous fun activities, including a Toboggan Obstacle Course, Slalom Race, Scavenger hunt, and the famous Run-down Strawberry Face in bikinis and boardshorts.
You can also contribute by entering individual activities by donations or participating in the raffle the day of the event.
Did someone say prizes? Yes! We also have a bunch of prizes and giveaways! Meet us at the tent outside of the Day Lodge Deck for a fun day benefitting a great cause. Get your crew together on time, competitions will start at 10 AM.
Following the event, all teams are invited to an award ceremony for the best fundraising team, the best overall performing team, the best costumes and many other prizes. Make sure you stop by the Day Lodge, awards and raffle winners will be announced at 3 PM.
Last year, we raised more than $10,000! Help us keep it up and register online today:
Click here to learn more about the event here.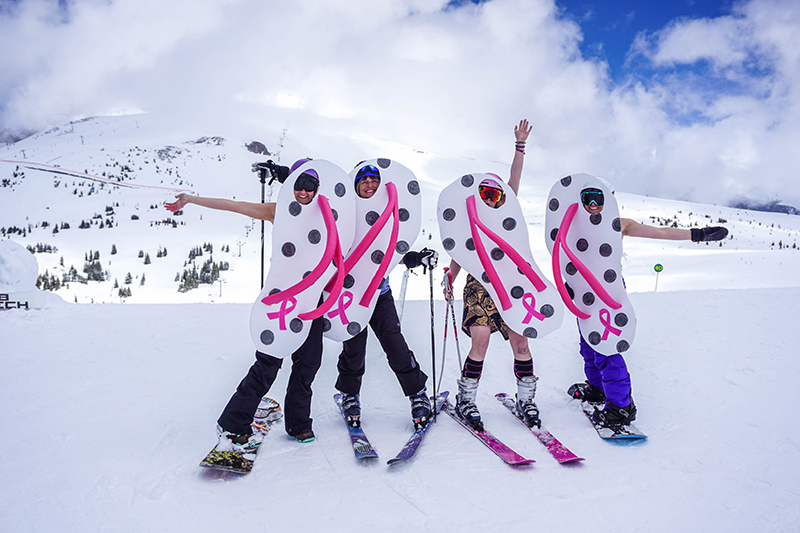 Together we can create a future without breast cancer. Your participation will contribute to progress in breast cancer prevention, diagnosis, treatment and care.
For more information, visit www.cbcf.org.