Wednesday, December 19
Ski for Less, Go Mobile.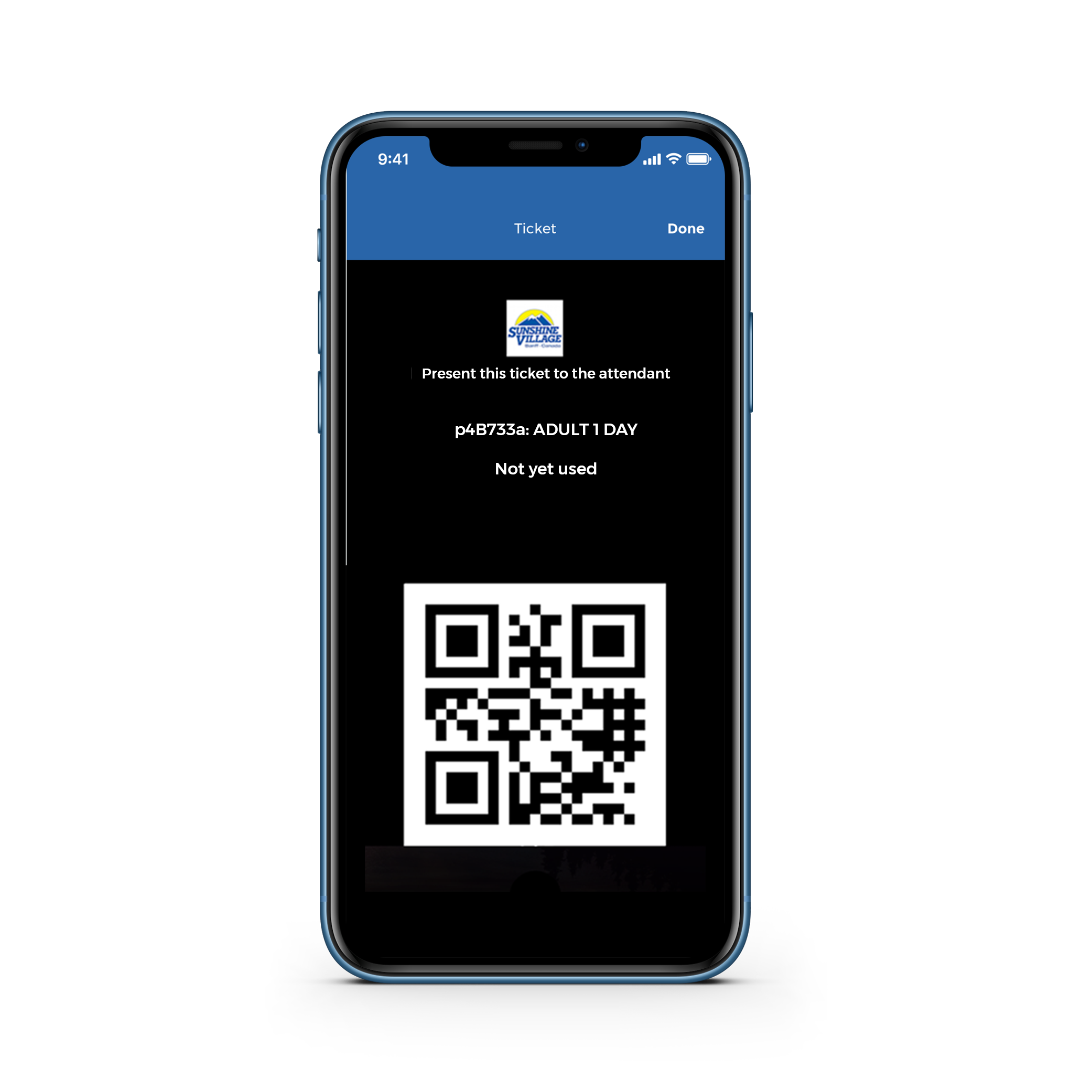 Dec 19, 2018
Ski for Less, Go Mobile.
Dash through the snow in less time, for less, this holiday season!
Purchase your Sunshine Mobile Ticket.
Ever wish you could just skip the paper ticket and download your lift ticket to your phone?
We get it! Phones are just easier. At Banff Sunshine, we're always looking for ways to save you time and make your day on the slopes as "jolly" as possible. This holiday season, help us reduce our paper waste and save $5 cash when you purchase your Sunshine Mobile Lift Ticket. Our mobile lift tickets are now available in both single and multi-day options and are now available for purchase online..
The Sunshine Mobile Lift Ticket is a feature that works with our Ski Banff App (Banff Sunshine App). You can download our app on both the Apple App Store and on Google Play. When you purchase a mobile lift pass, it will be saved to "my tickets" in your downloaded app.

With mobile lift tickets, you'll be able to skip the ticket line, and purchase your day pass at a time that's convienient for you. Plus you'll be helping to reduce paper waste, and you'll be saving cash! Buy yours here!


USING YOUR SUNSHINE MOBILE LIFT TICKET IS AS EASY AS 1, 2, 3!
Here's a step by step on how to access your mobile lift ticket:
1. Open the Ski Banff App on your mobile device
2. Click My Tickets
3. Select Sunshine Lift Ticket or Multi Day Ticket
4. Skip the ticket line, and walk straight to the gondola station.
5. Have your app open, with your ticket loaded ready to be scanned by the gondola attendant.
6. Smile, say thanks, and enjoy the ride!