Wednesday, June 5
Slush Cup 91: The Best Dressed and Craziest Looks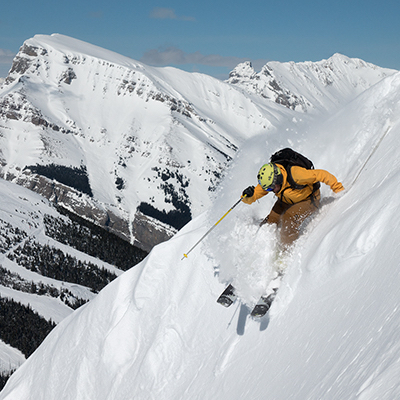 Jun 5, 2019
Slush Cup 91: The Best Dressed and Craziest Looks
Costume judge, Ania B., reviews the "Camp on the Slopes" costumes of Slush Cup 2019.
What a time to be alive! This year, we have seen some of the most iconic costumes in Slush Cup history.
You probably recall the theme of this year's Slush Cup was "Camp on the slopes", and "camp" for us essentially was anything you wanted it to be. The only rules were to be creative, bring out the bright colors and have fun - lots of FUN!
From piñatas and solo cups to tents and pokemons, we all enjoy watching you go WILD with your costume as you celebrate the end of an incredible shred season.
Big high-fives and a loud e-round of applause to everyone who stepped up their game, dressed up and brought the party to the slopes. Well played, Sunshiners! Also, to everyone who joined the shlushtival! You all made Slush Cup 91 one of the best yet.
We hope to see more hilarious costumes next season. But for now, let's take a look at some of the best outfits we capture the day of the event.
RED SOLO CUP TENT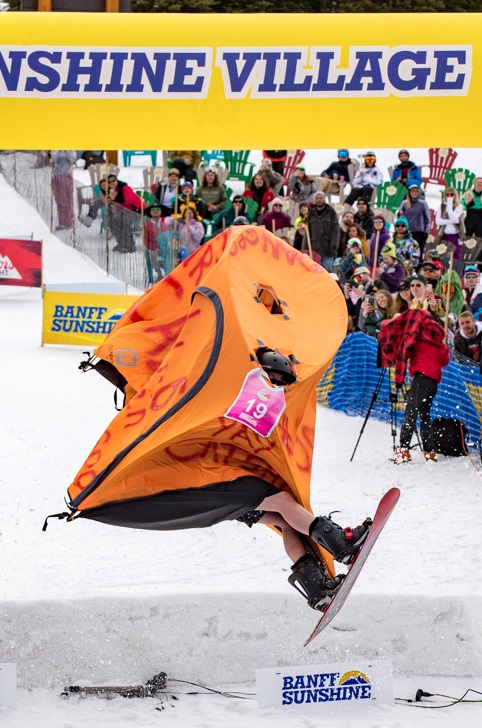 THE BRIDE AQUAMAN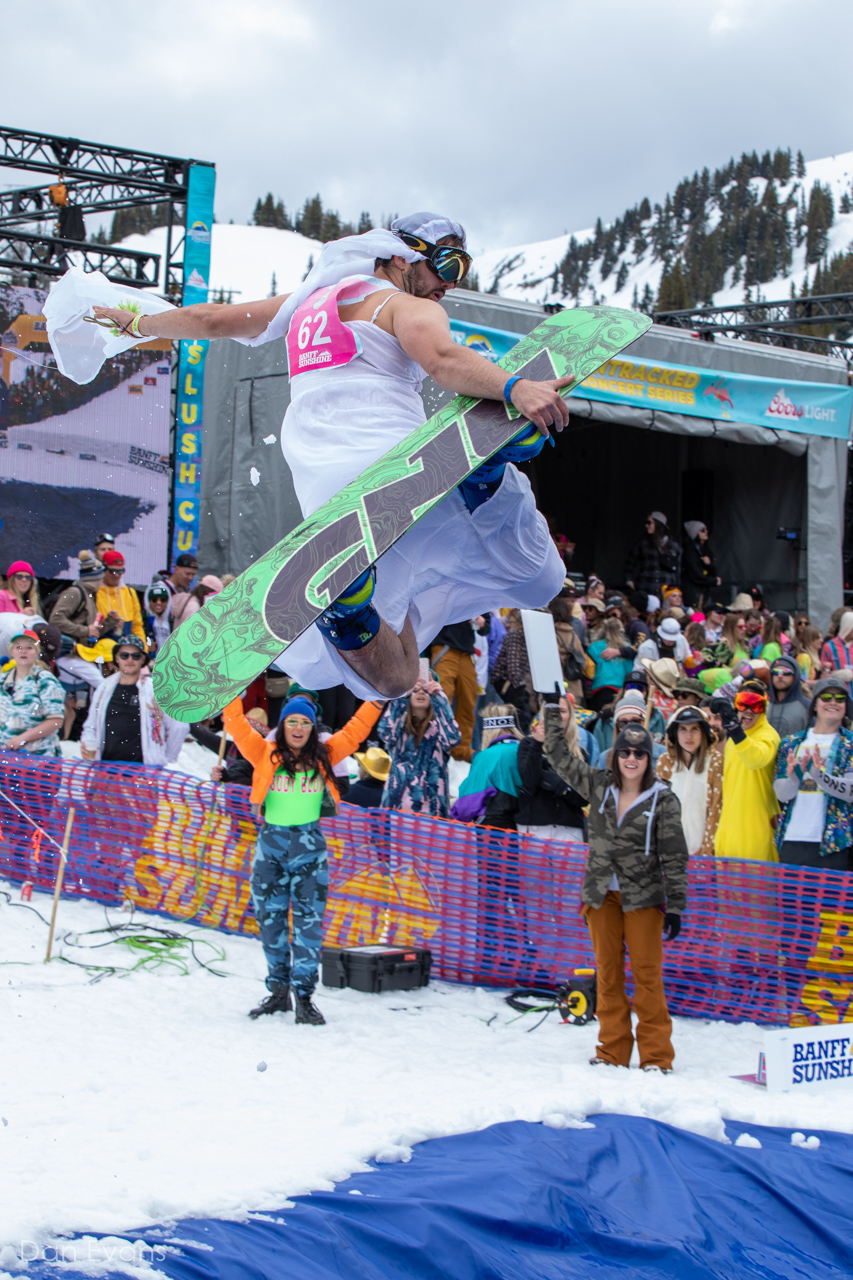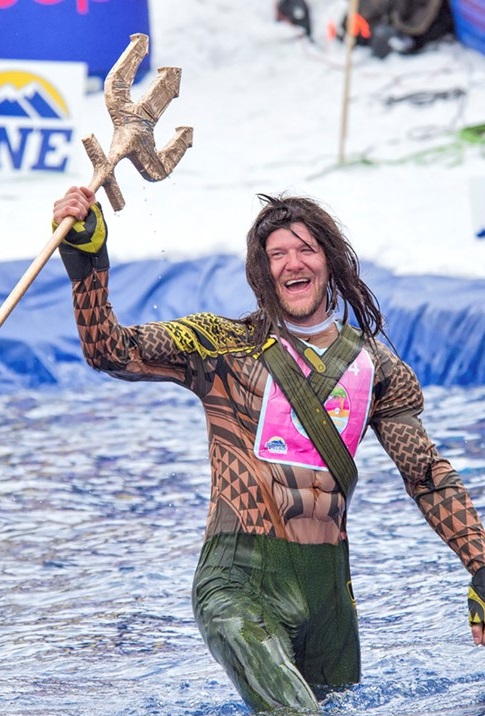 THE COWBOY SHARK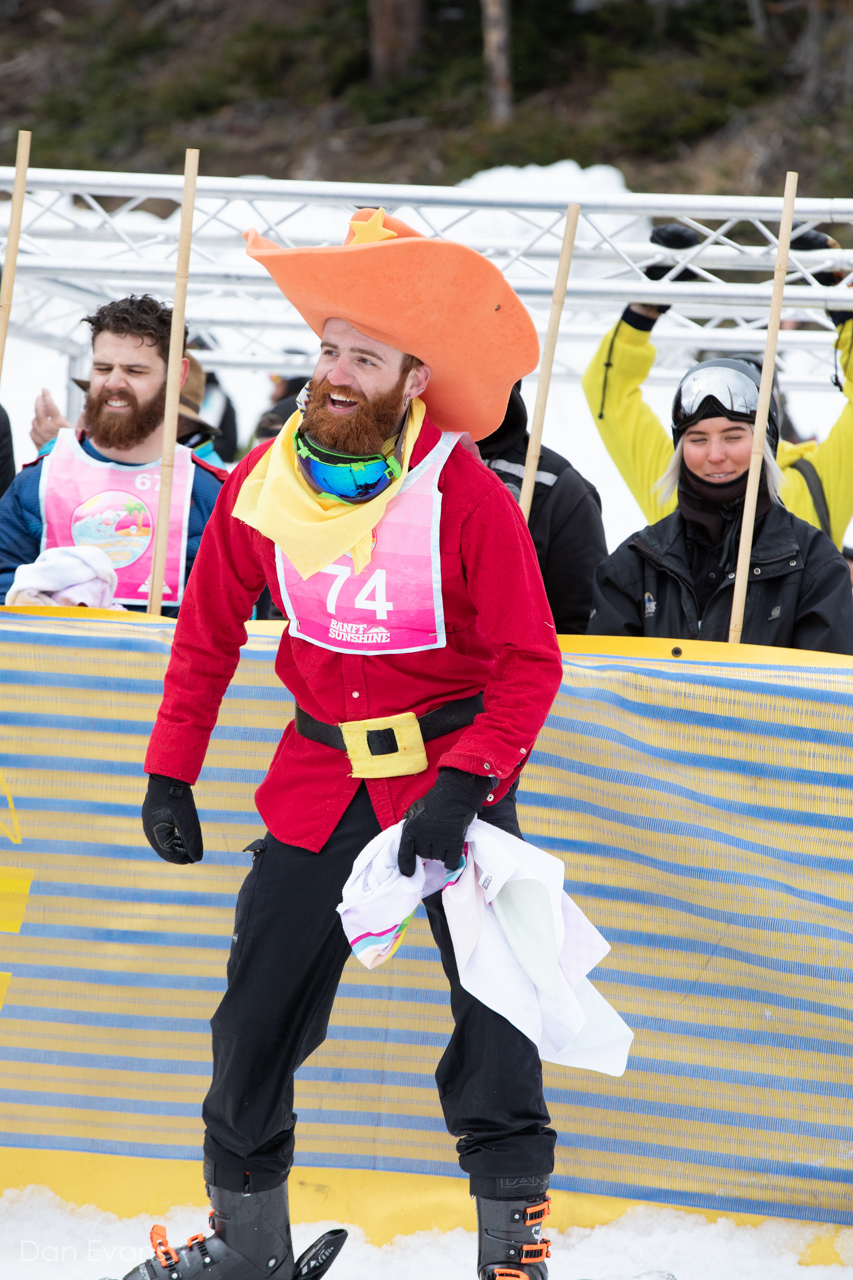 ROY PURDY ASH & PIKACHU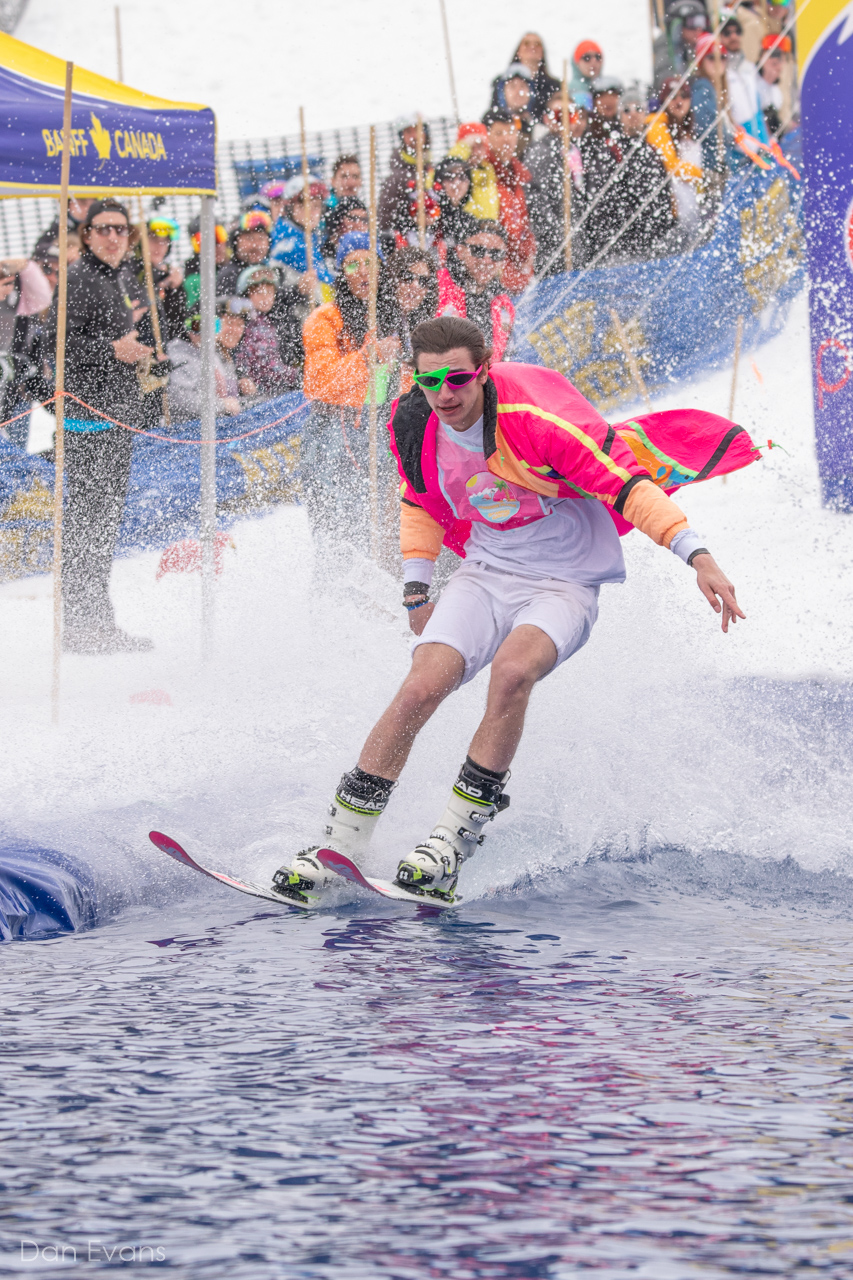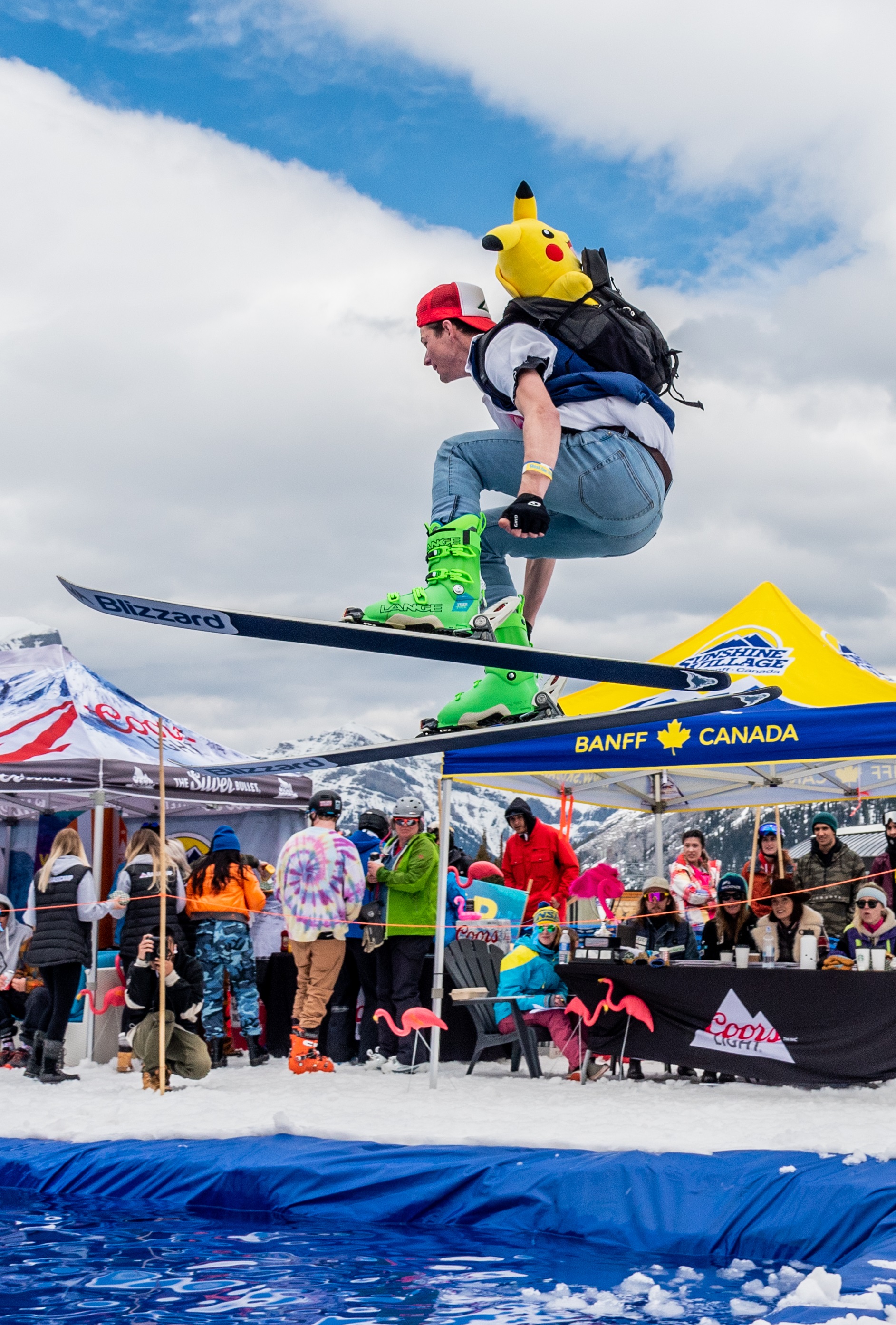 Q&A with Ania B.
We caught up with Calgary's fashionista and Slush Cup costume judge, Ania Boniecka, to talk about Slush Cup 91, fashion and style.
As a former model and now one of North America's top fashion influencers, Ania brought a brand-new perspective to our judge panel. Here's what she said about her favourites costumes and what she was looking for in the participants.
What do you think about the costumes in Slush Cup?
This was my first year attending Slush Cup and was it ever a treat for the eyes. I am so happy that a theme was introduced this year, really allowing people to have fun with their looks. Being an end of the season celebration, I think it's so much more than just about the competition and winning, and more about having fun and being bold.
As a costume judge, what were you looking for in the participants?
Haha it seems that while I was judging the costumes a lot of the audience members were confused why I was dishing out a 4 or 5 for a flawless ski across the water. A lot of people definitely didn't realize what I was looking for vs. what the other judges were looking for.
I was on the lookout for fun, colourful and thematic costumes. Camp was the theme so naturally references to pop culture helped with recognition, humour and the costume itself. Color was another great element in many of the costumes this year, but I definitely wanted to see some creativity. If you pulled something out of your existing closet and styled it in a silly way that may have not been enough to impress me, unfortunately. The same goes for costumes straight of a rack, if I see 3 of the same Pokemon characters that means you didn't dig deep enough.
At the end of the day if you are judging costume you want to make sure that you validate those who went the extra mile to stand out, otherwise, you are taking away the whole point.
Tell us your top 3 favourite costumes – why those?
The Piñata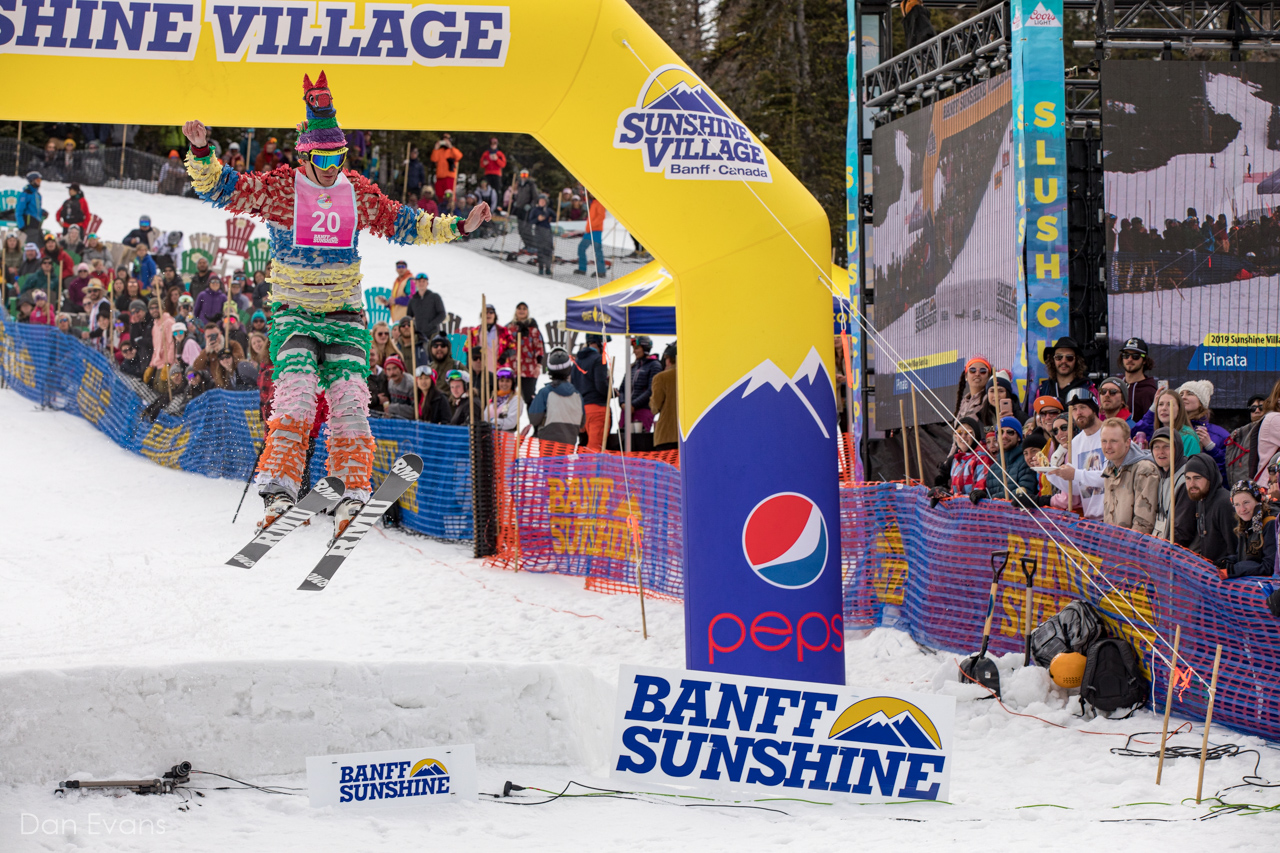 The piñata was my fave out of the water. Sadly, it did not translate when it was completely soaked. It was a costume that basically gave you no other choice. If he made it across, that would have been epic.
The Penguin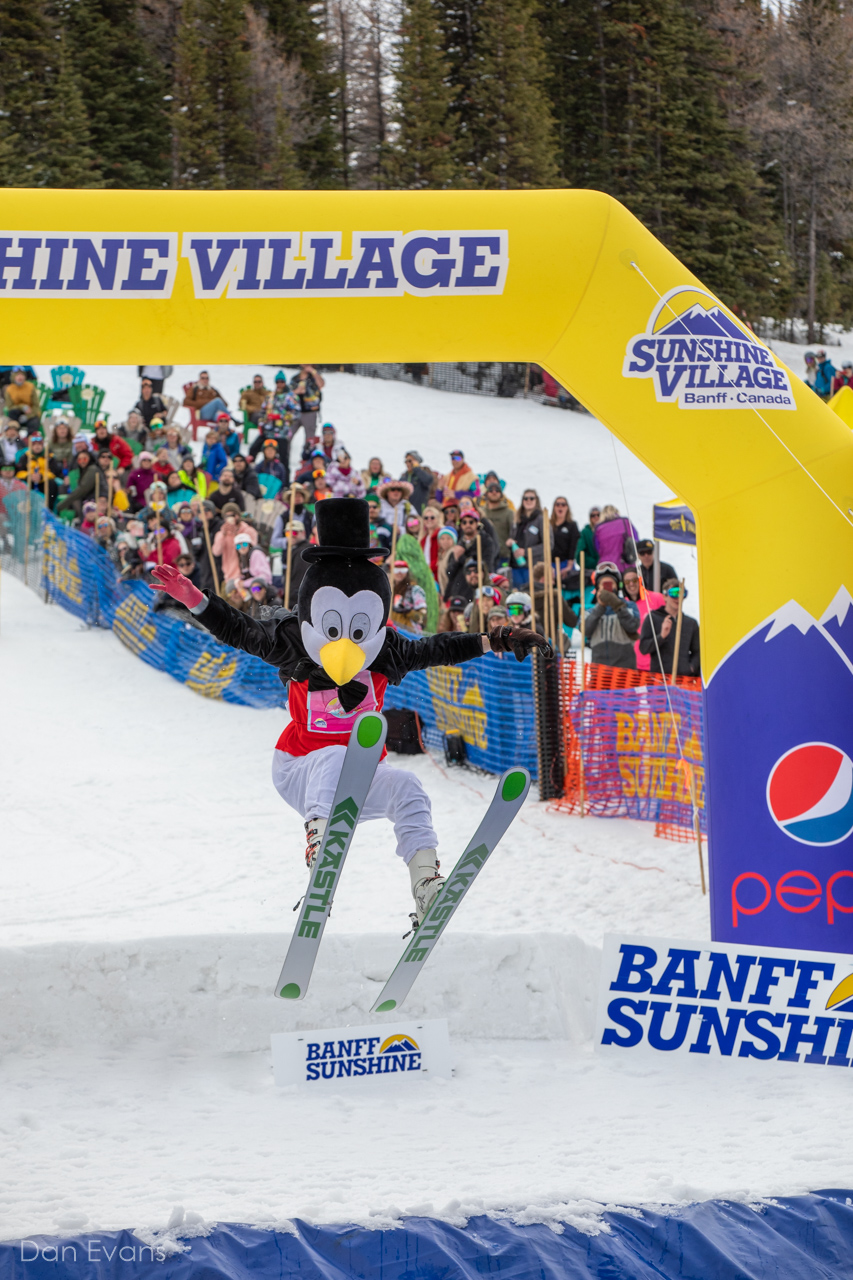 A memorable one was the couple of penguins. Where humour is concerned I can't even imagine a scenario where he could have made it across, but that little hug from his penguin partner at the other end when he was scrambling out of the pool was well worth the effort. The execution of performance was where it was at with this one.
Jon Snow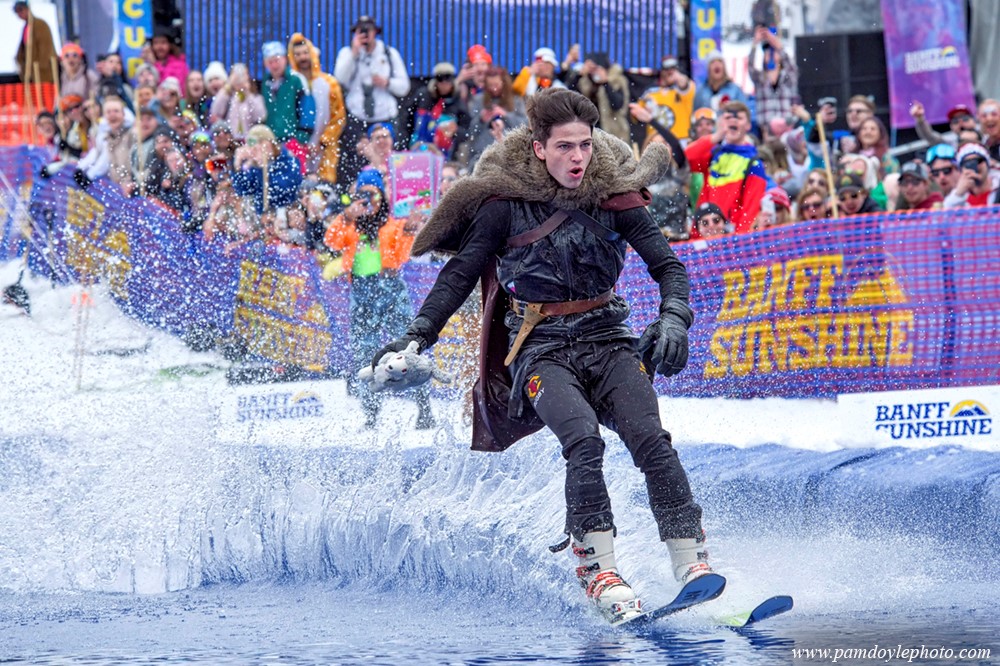 Jon Snow was definitely one of the top contenders, not only because it was a good take on the costume but because it was so relevant with the GOT finale just having happened the previous night. Even if unintentionally planned this way… well played nonetheless!
What was the funniest costume you saw?
Donald Trump was pretty funny, especially when he did his little dance. I have a boomerang of it saved to my phone for future reference :D
What advice do you have for future slush cuppers?
Have fun with it! It seems there was a lot of professional racers in the running, so the chances of beating these guys pale in comparison with how much fun you can have while putting yourself out there for people to watch and judge.
Take a theme and run with it, put some effort into it and make it the most epic costume anyone has ever seen! Also, remember that there are prizes beyond just the main winner. You can still have the best costume without having had a perfect run.
Will we see you in Slush Cup 2020?
I'm planning my costume already! I can't judge anyone unless I myself have mastered the craft after all :D
Check out Ania's blog or follow her on Instagram, Twitter and Facebook.
Missing Sunshine Village? Don't fret! We open for Summer hiking and sightseeing on June 28th.
Learn more at www.banffsunshinemeadows.com