Wednesday, May 22
Slush Cup 91: Highlights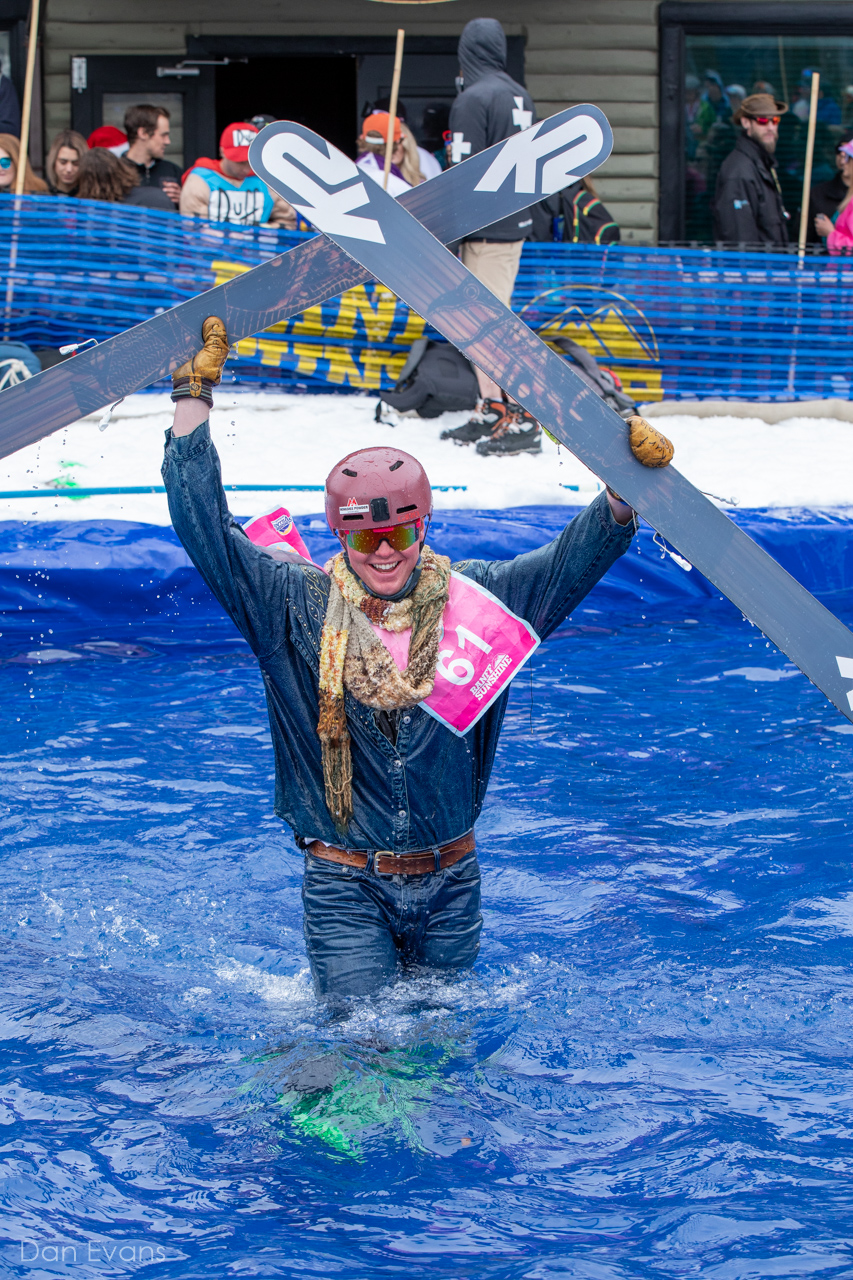 May 22, 2019
Slush Cup 91: Highlights
…and that's the Final Splash of Winter!
Slush Cup 91, made waves as we came together to celebrate the final day of the 2018/19 ski and snowboard season. For many of us, the past 192 days all led up to the Rockies biggest
Slush Cup is more than just an end of season "get-together." It's a three-day "slush-tival" dedicated to celebrating the thrill of winter as we say "adios" to the cooler season.
Over the years, Slush Cup has transformed from its campy origin to the biggest end of season celebration in the Canadian Rockies. The origin story of Slush Cup dates back to 1928 when Cliff Whyte challenged his good buddy Cyril Paris to ride down, though, and across a raging brook.
Cyril nodded in acceptance as he tucked towards the water. He flew into the stream, stuck the landing, and skied victoriously to the other side. Cliff watching from above, figured he could do the same. He pushed off, perhaps a little too confidently. As Cliff approached the water, he went flying; as he landed, he made the biggest splash the Rockies had ever seen.
For the past 91 seasons, and counting, the legend of Slush Cup, slushes on! Each one, building on the legend and growing a little bit bigger, than the last.
To date, Slush Cup 91 was our wildest yet! This year, we had 90 brave souls attempt fate to ski on water. But in the end, there can only be one Mr. Slush Cup and one Ms. Slush Cup 2019.
#SlushCup91 was full of surprises, and even some first!
This year we had our first ever mon-skier make it across the 110 ft. pool of ice water.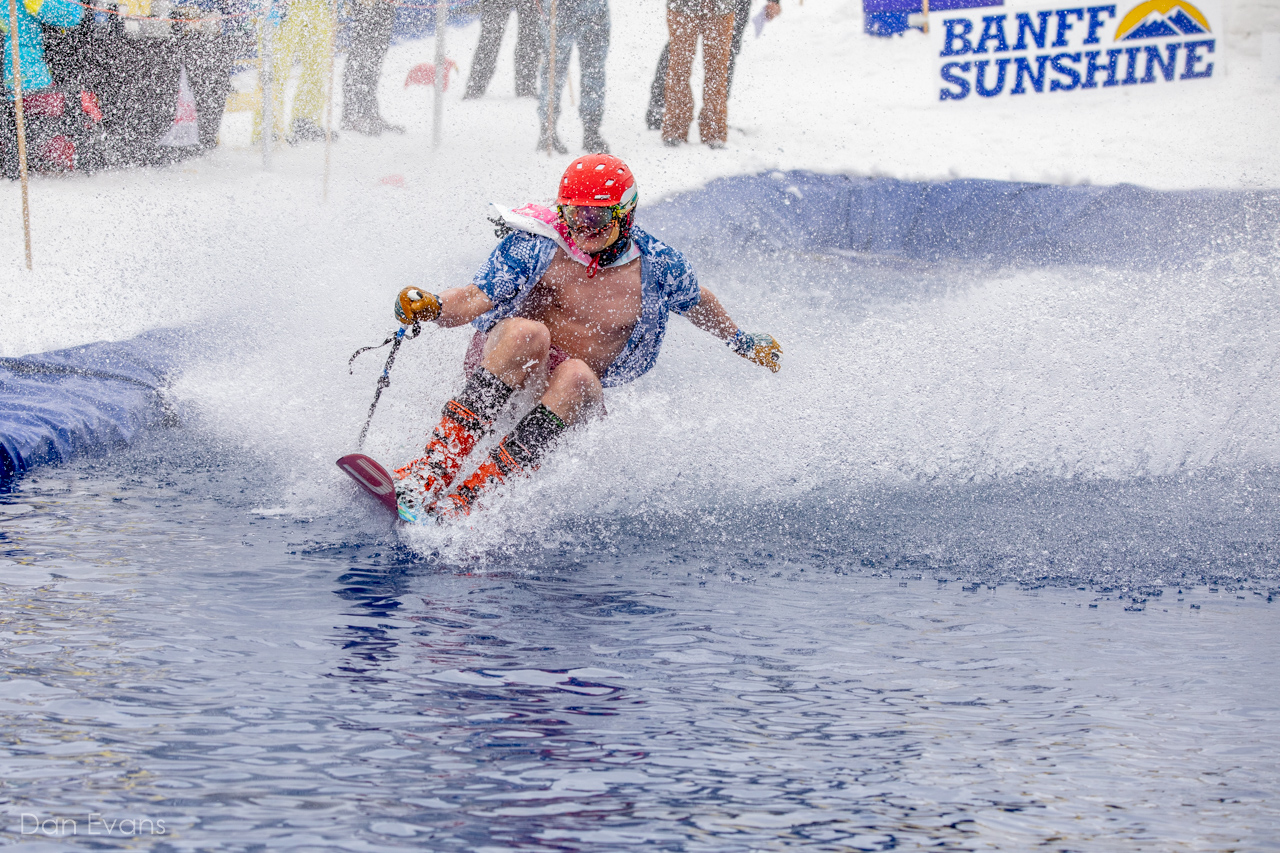 We had a lone snowboarder, beat the odds and ride of dry.
We had Roy Purdy splash the judges (for bonus points) as he carved into the pool of slush water.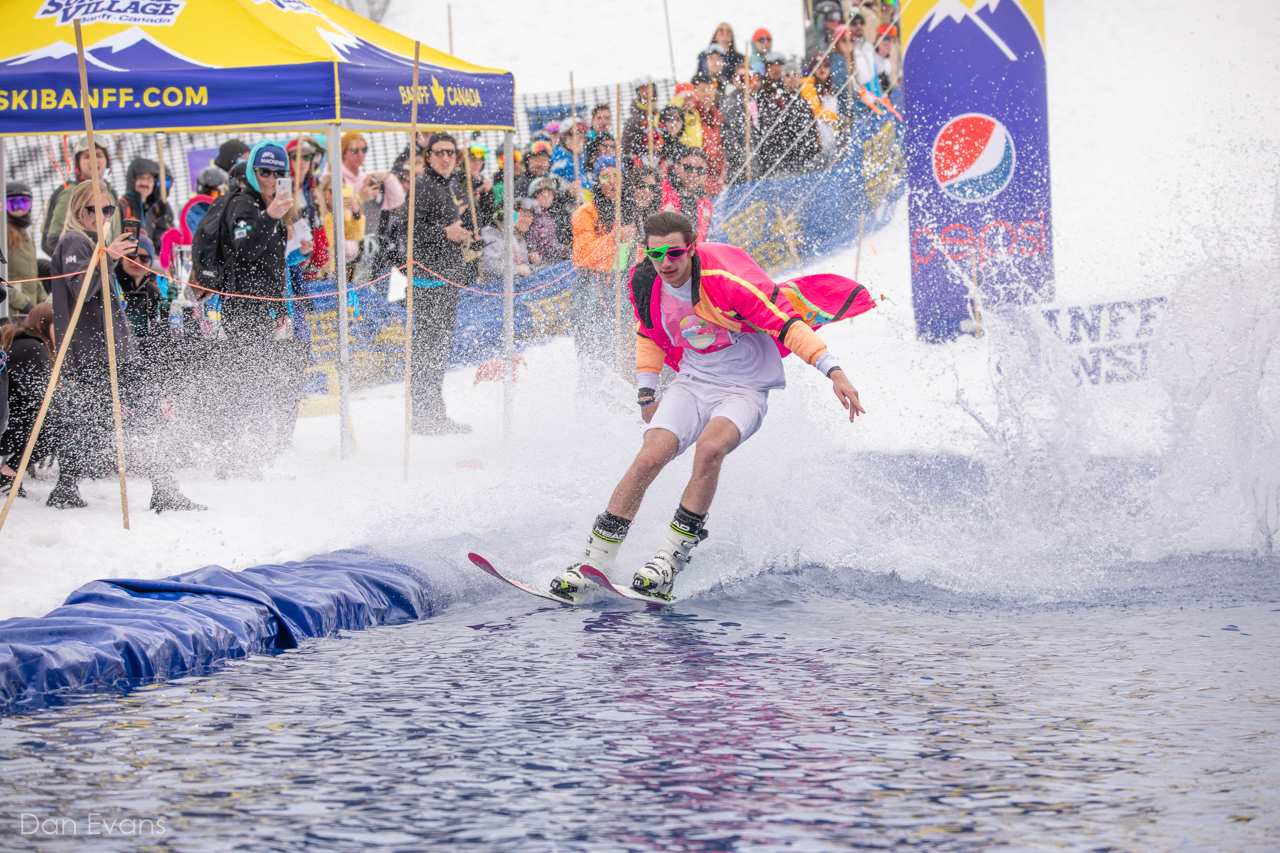 We saw a tent fly…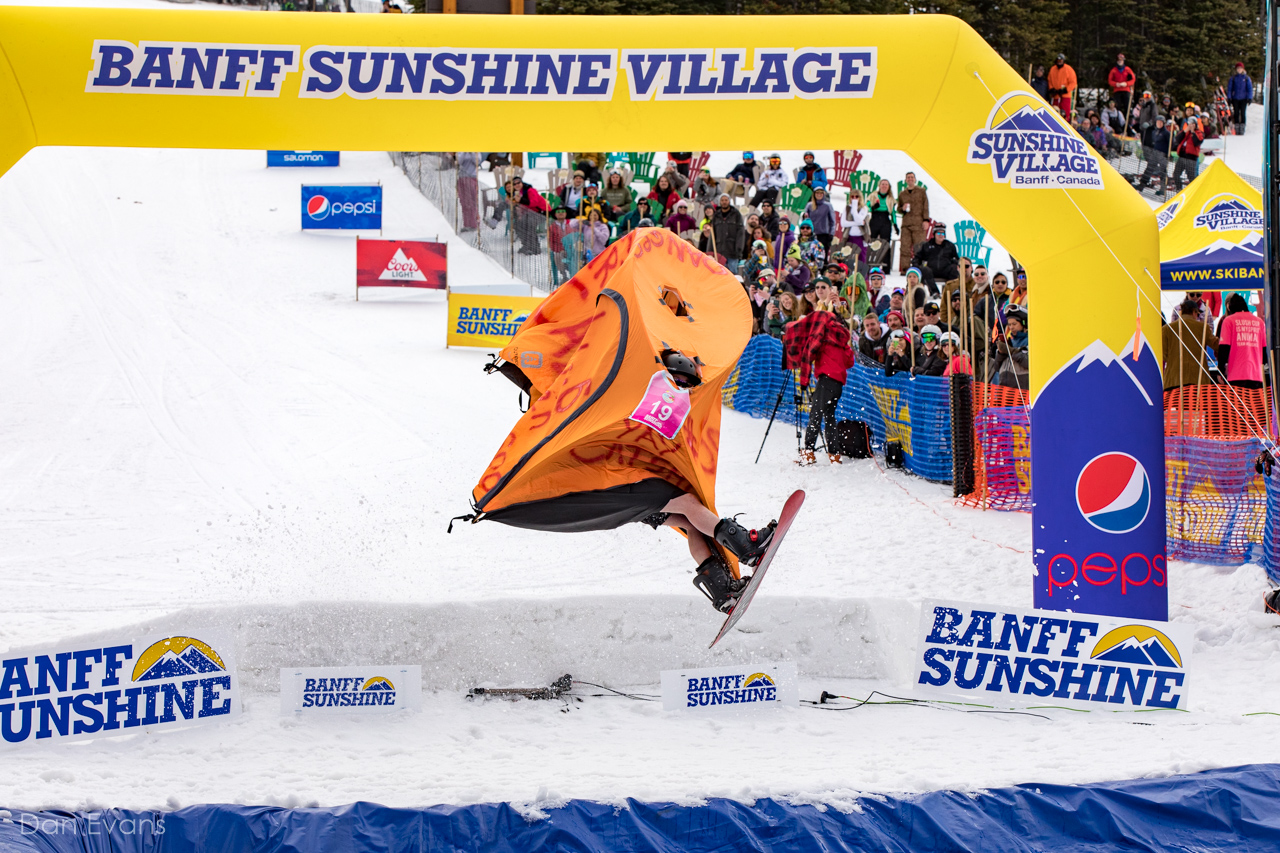 And a "Slush Cup" float.
We saw a piñata hit the pool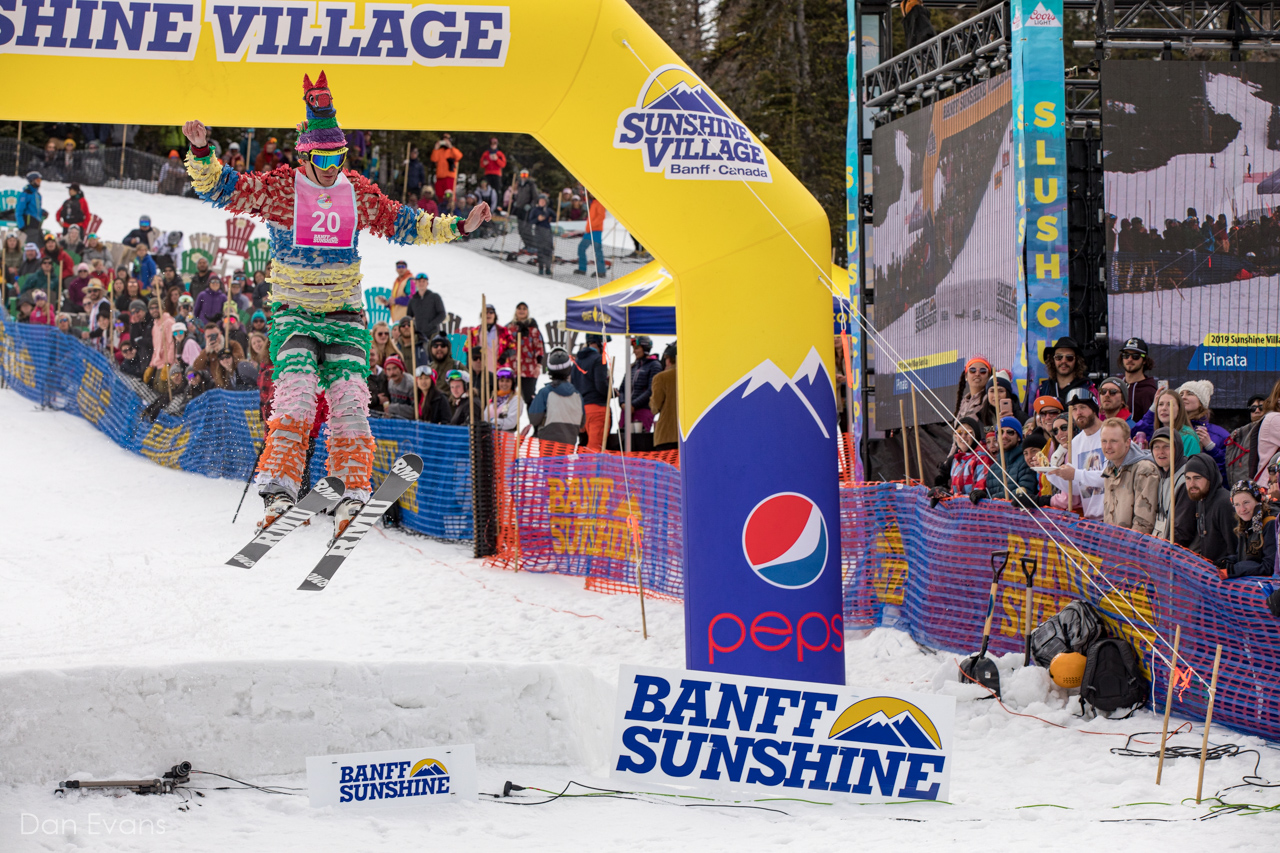 And we witnessed penguin love.
We bit our nail as a skier went airborne, losing both skis on the jump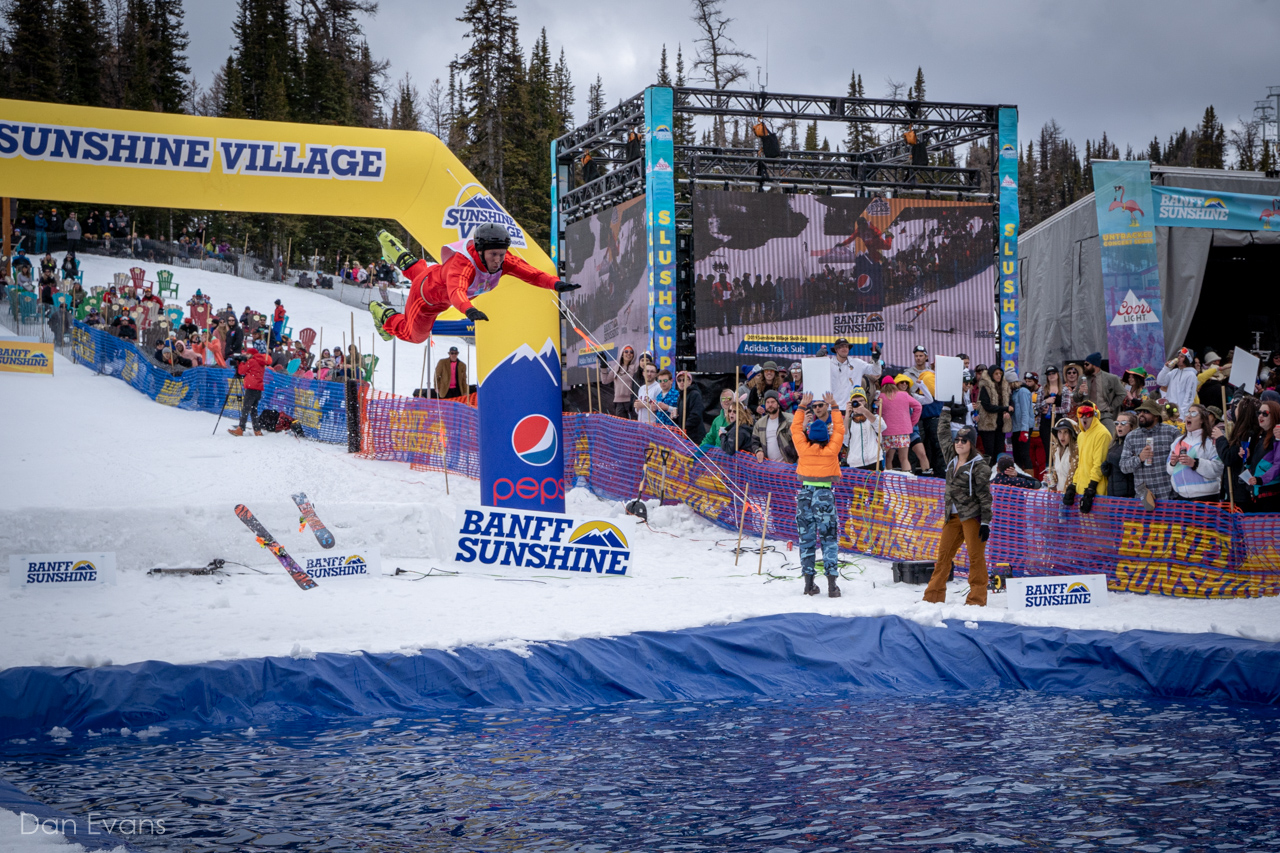 And we cheered zealously when contestants made it across!
Congrats to all our Slush Cup Participants! Thanks for being a part of the legend. We'll ski you back on the slopes in November.