Friday, March 22
Spring Shines at Banff Sunshine.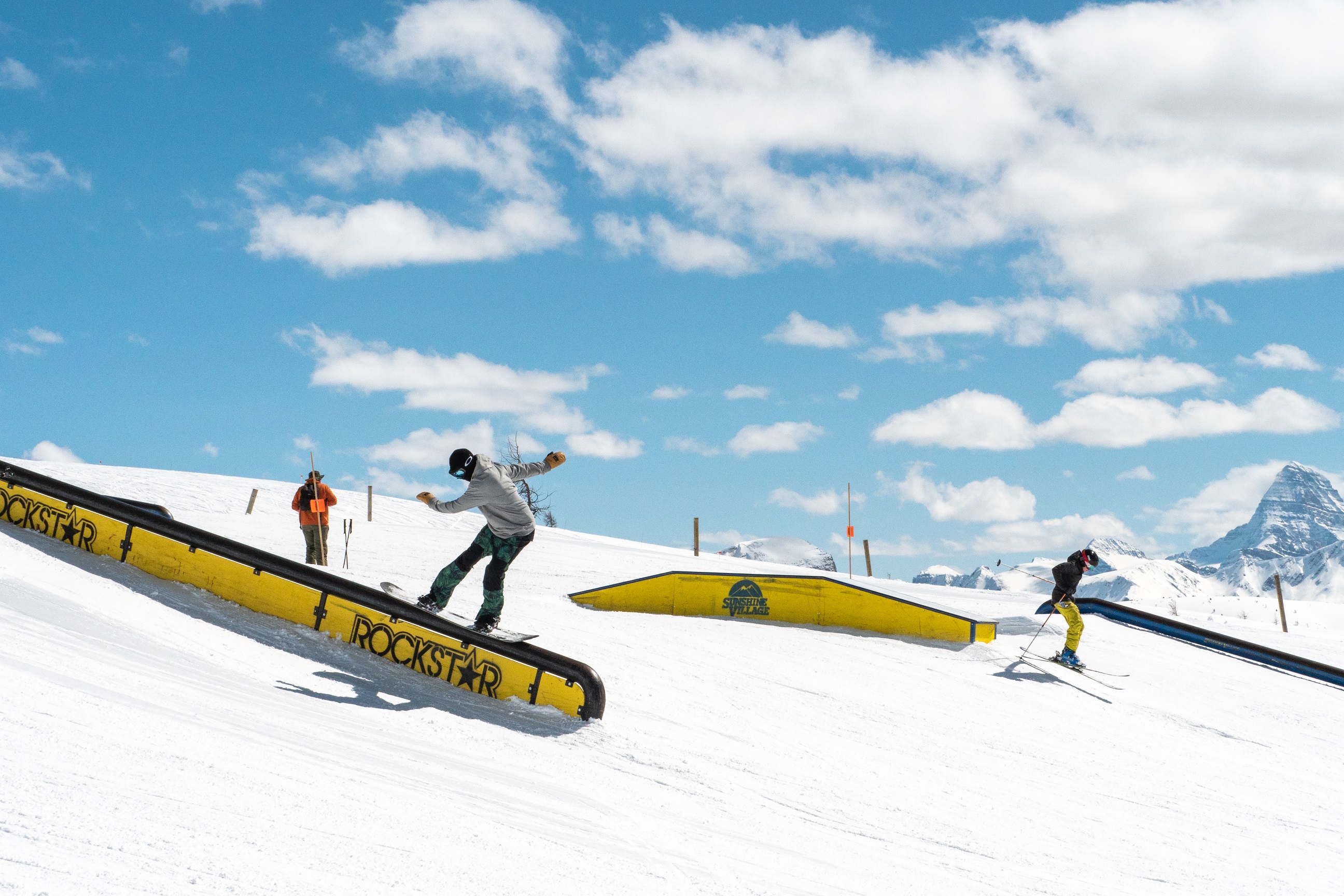 Mar 22, 2019
Spring Shines at Banff Sunshine.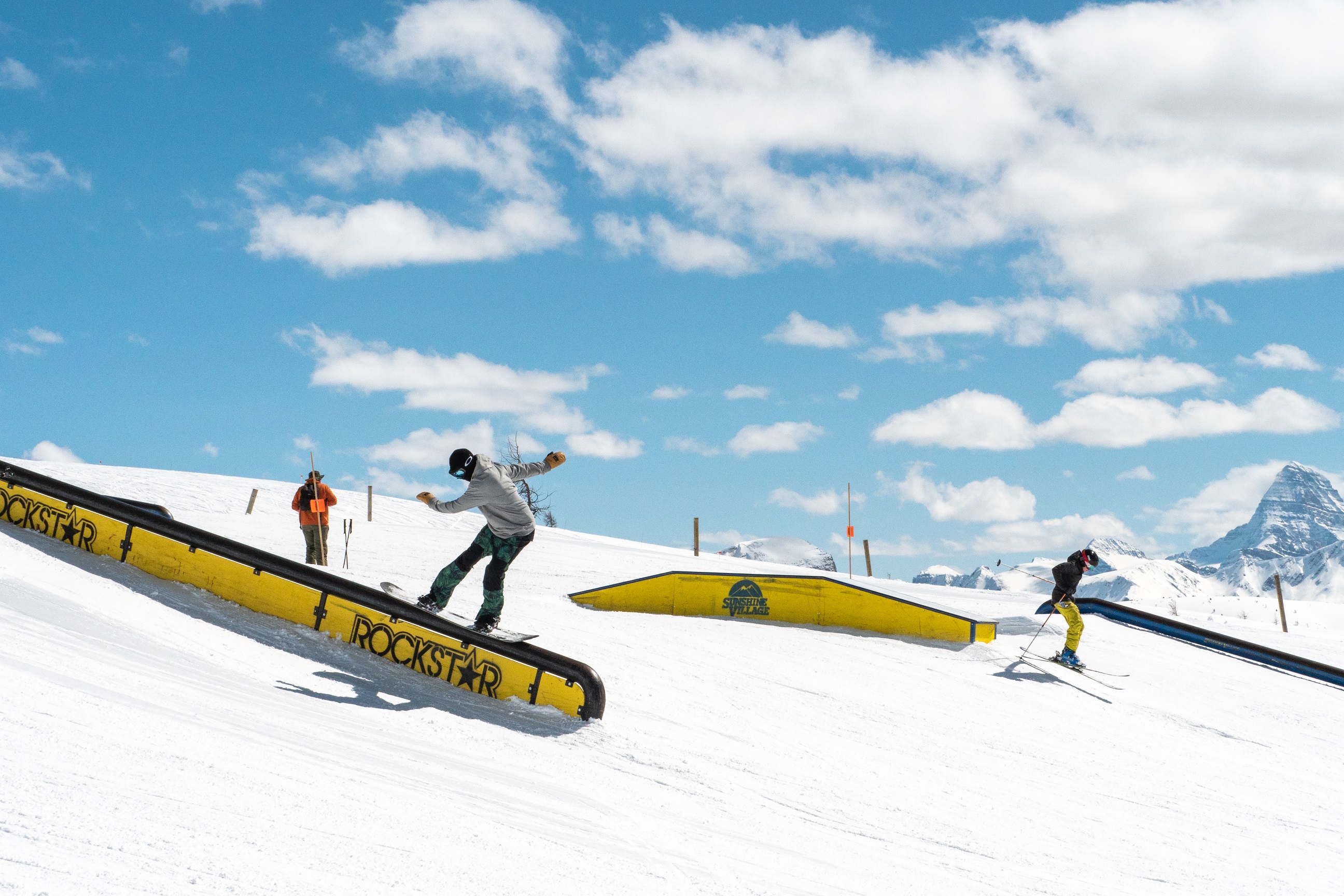 Join us this weekend as we welcome the return of Canada's Best Spring Skiing!
Our second shred season has officially kicked off! And what better way to celebrate the return of warmer days and blue skies than at Sunshine?
This weekend, treat yourself to more time on the mountains and enjoy the best ski conditions! Surprise the whole family with a day (or a weekend) on the snow during spring break. Share with them your love for the mountains while you 'ski why' we're home to Canada's Best Spring Skiing
Make sure you dress in layers, pack sunscreen, and know everything about spring skiing before hitting the slopes. We're also expecting some flurries by the end of the weekend, so be ready for an extra dose of fun! Remember to visit our Conditions page or download the Sunshine Village App for real-time conditions and extended forecast.
What's happening this weekend at Banff Sunshine?
– BACK IN THE VILLAGE: Snowboy Productions is back at Sunshine Village for the follow up of "Dawn of the Village." Come watch the pro snowboarders get creative in our Strawberry Park. They will be in the village until Sunday, March 24th.
- KIND Yoga in the Mountains: On Sunday 24th, start your morning off right before you hit the slopes! Join us for a Yoga Session at Sunshine Mountain Lodge. Click here to register.
- Toyota FreeRide: Toyota will be back at Sunshine this weekend (March 23rd- 25th) offering free shuttle rides in brand new 2019 Toyota Trucks.
- Base Camp BBQ & Beer Garden: On Saturday 23th and Sunday 24th, stop by the base area from 2:30 PM to 5:30 PM to get beer samples from Molson. Plus, enjoy a BBQ as you relax in our Beer Garden.
- Skier's Church: On Sunday 24th, join us, from 10:00 AM to 10:30 AM, for a Christian non-denominational service at the top of Strawberry Chair.
- Bourgeau Bonfire: Stay warm, Sunshiners! Come relax at our bonfire (located in our base area) every Saturday and Sunday until 4:30 pm.
This spring, the place to ski is Banff Sunshine. Enjoy unlimited access to Canada's Best Spring Skiing with your 2019 Banff Sunshine Spring Pass. We're is wide open until May 20th